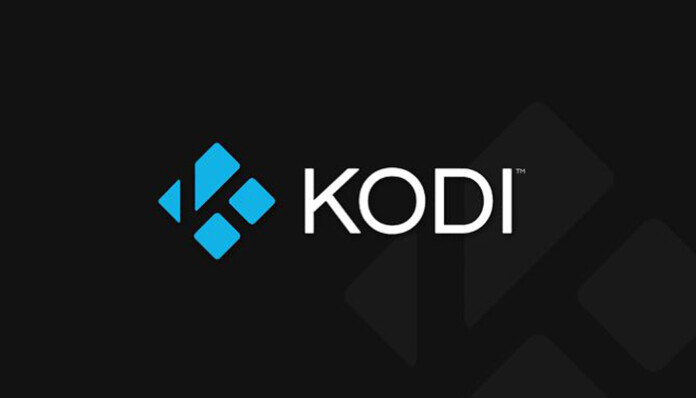 If you like to read articles on TechNadu, you already know that we are passionate fans of Kodi. When it comes to third-party extensions, your go-to place on our website is our article about the very best addons for Kodi. This is where you will find plenty of fully-working options. However, might also want to try out something new. So, let's take a look at some of the brand new Kodi addons that were released in February 2018.
Disclaimer: We will be talking about software developed for Kodi – which is based on open-source code. However, the following software comes from unofficial third-parties. In addition, it is publicly available and free of charge. TechNadu doesn't claim any responsibility for how our readers decide to utilize the following software. Please note that we don't condone sharing pirated content and copyright infringement. TechNadu is not affiliated with the software mentioned in this article in no way. Make sure to carefully read the above-said disclaimer and ensure the proper use of the software.
WARNING: Before You Continue…
Do you know that everything you do within Kodi might be visible to your Internet service provider? Actually, this applies to pretty much everything you do on the Web. These days, ISPs collect all kinds of personal data and share it with third parties. However, there is a way to stop this. You can use a VPN application to make sure you're using Kodi as privately as possible.
VPN applications work by rerouting all your Web traffic through an encrypted tunnel. This makes your data unreadable by your Internet service provider. Also, VPNs get you a new IP address every time you connect to the Web. This means that your online presence and your physical location are both hidden. Finally, VPNs can keep malware away from your device and let you watch previously restricted content. We highly recommend using ExpressVPN.
Signing up for ExpressVPN has never been more affordable! Instead of paying $12.95 per month, you can opt for a special promotion and get this amazing VPN for only $6.67 per month! In addition, the annual plan comes with three additional months, free of charge. Sign-up for ExpressVPN and reap the numerous benefits it offers.
Brand New Kodi Addons
Without a long introduction, let's jump to our list of recommendations. Continue reading and learn more about the trending addons in addition to where you can find them.
Cartoon Crazy
There are numerous fully-working Kodi addons for cartoons. However, this list has been shrinking during the last couple of months. Therefore, it's always a good thing when a new cartoon Kodi addon gets released.
You have probably heard about the Cartoon Crazy addon before. Once quite popular, this addon went through several development groups. Originally created by Lucifer, the most up to date version comes from an entirely different group of developers. You can find Cartoon Crazy on GitHub under the username spinztv, as well as in the SpinzTV repository.
Elementum
Many of us are still searching for the best Exodus alternatives. This addon was the most popular addon that brought an incredibly rich library of movies and TV shows. However, it was abandoned by its developer a few months ago. However, there's no need to worry. We have an amazing Exodus fork at our disposal – called Elementum.
At its core, Elementum relies on torrents. Instead of using Web-based streaming links, this addon searches available torrents and downloads them. However, you don't have to wait for a movie to be completely downloaded. Instead, you can start streaming it after a few seconds. Sounds very tempting, right? Go ahead and install this addon by downloading it from Github under the username elgatito.
Documented.HD
We know that many of you enjoy using Kodi addons for documentaries. At the moment, there are two dedicated addons that are all about educational movies. These are Brettus Documentaries and Decado Documentaries. We are more than happy to tell you that now you have a third option as well.
Documented.HD is one of the brand new Kodi addons that are all about popular and niche documentary films. Even though the addon is still new, it offers a very interesting selection of movies. You can browse and sort them in different ways – and it seems like all of the movies are playing without any issues. Make sure to download this addon from Github under the username frenchdj and repository Frenchdj.
NetStreams AIO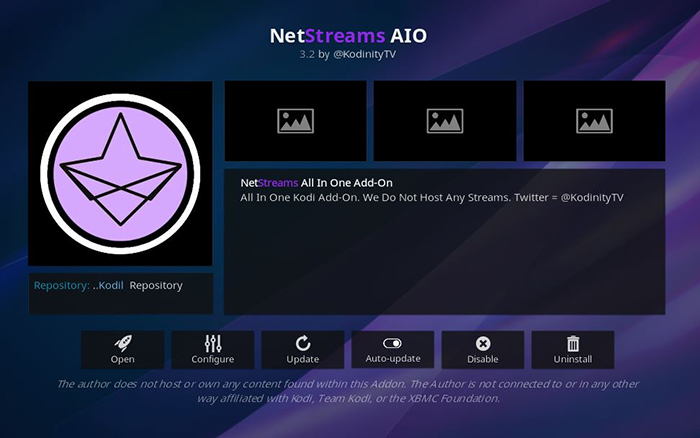 Close to two months ago, a new addon named NetStreams SportsHUB saw the light of the day. It seems like it already has a growing user base, which is why its developers have decided to expand it. The all-new addon is named NetStreams AIO (All in One) and offers just about anything you want to watch.
Among the offered content, you can use NetStreams AIO to watch IPTV from all around the world. There are also movies, TV shows, sports section, documentaries, and more. It seems like this addon could become a very strong rival to The Pyramid and Skynet addon, which are currently the most popular all in one addons.
NetStreams AIO can be downloaded from GitHub, under the username nemesis668 and repository Stream Army.
MP3 Streams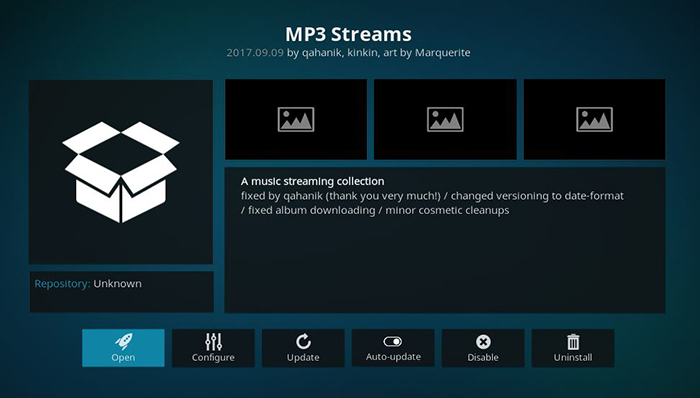 Kodi isn't just about watching movies and TV shows. In case you didn't know, you can use this powerful application to listen to music. The best thing is that you don't need a broadband Internet connection for this. Since music tracks are small in file size, you can stream them with ease.
MP3 Streams, as its name says, is all about music. It has a huge selection of content, which can be filtered and previewed in many different ways. In addition, this addon relies on Billboard. What this means is that you can use MP3 Streams to listen to the latest and trending albums.
You can find MP3 Streams on GitHub under the username noobsandnerds as well as within a Kodi repository called Noobs and Nerds.
Final Thoughts
We hope you have managed to install the brand new Kodi addons and that you're using them as we speak. You should also know that all of the mentioned addons can be installed via GitHub Browser. This is a newly released tool by TV Addons that allows you to easily install addons from GitHub. In case of any issues, don't hesitate to let us know.
Finally, why now share this article with the rest of the Kodi community? Let's spread the news. Thanks!