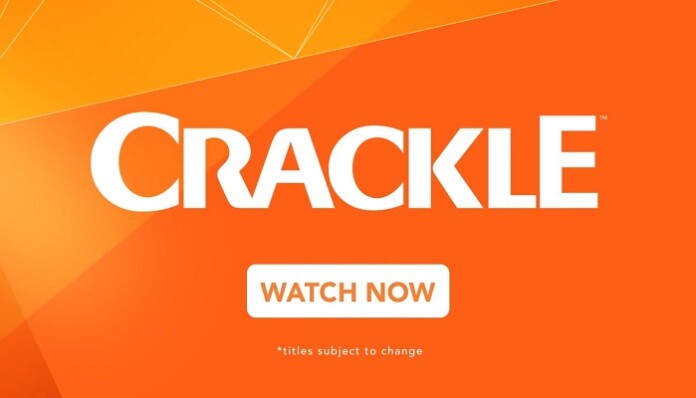 Sometimes, you're just in the mood to watch something new. So, instead of pulling up Netflix, Hulu, or YouTube, you decide to use Crackle. There's just one problem, though: with geo-blocks in place, you can't stream in another country. So, what can you do? Don't worry; TechNadu's here to help you. Today, we'll teach you how to watch American Crackle outside US. In no time, you'll start watching your chosen over-the-top streaming service while you're traveling or living abroad with relative ease.
What is Crackle?
Originally founded by Grouper, Sony Pictures Entertainment bought and rebranded the service to Crackle in 2007, only to change into Sony Crackle in early 2018. Despite all the rebranding, however, the platform continues to be best recognized by the "Crackle" name. A multi-platform on-demand-video service, studio, and distributor, Crackle lets you stream your favorite full-length, uncut, movies, TV shows, and original programming. You'll find content in your favorite genres, including comedy, action, crime, horror, Sci-Fi, and thriller.
While Crackle doesn't charge a service price to stream movies, you will have to pay extra for newer content.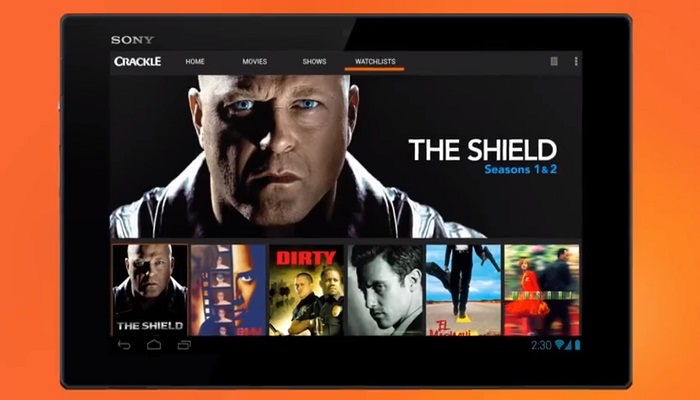 Where is Crackle Available?
You can find and stream Crackle in 21 countries and three languages: English, Portuguese, and Spanish. The service is available in the US, Canada, Australia, and across 18 countries in Latin America. Yet, like Netflix, the video-on-demand service has specifically programmed content for each territory and differs across regions. This means that you'll have to make an effort to watch American-only programming, since, much like all the video on demand platforms, that's the version that has the most and the best content.
On What Devices Can You Access Crackle?
Crackle is one of those services that can be viewed on a really wide range of devices. For instance, there are apps for iOS smartphones and tablets, Android smartphones and tablets, Amazon Kindle, and Windows Phone. The platform also works on Sony, Samsung, LG and VIZIO smart TVs, as well as on Roku, Apple TV, Amazon Fire TV, and Chromecast. Gaming consoles aren't forgotten either, with Crackle being present on PS4, PS3, PlayStation TV, PS Vita, Xbox One, and Xbox 360.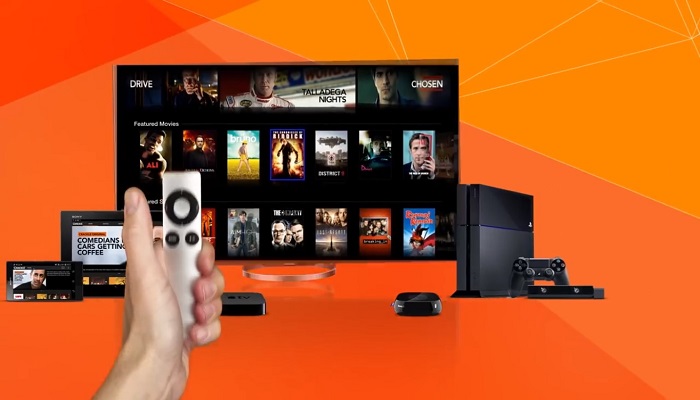 What Can You View on Crackle?
As Crackle is owned by Sony, you'll find mostly Sony-licensed TV shows and movies. However, due to licensing restrictions, most the content present on the American Crackle remains blocked off outside US borders, thanks to geo-blocking. So, if you're in countries like India and Serbia, for example, you can't watch your favorite American programming.
When talking about specific movies, you can catch up with 28 Days Later, 50 First Dates, Easy A, Johnny Mnemonic, Dracula, or Secret Window, featuring Johnny Depp.
Thankfully, TechNadu has the perfect solution for you. We'll help you stream the service on your computer, smartphone, and tablet.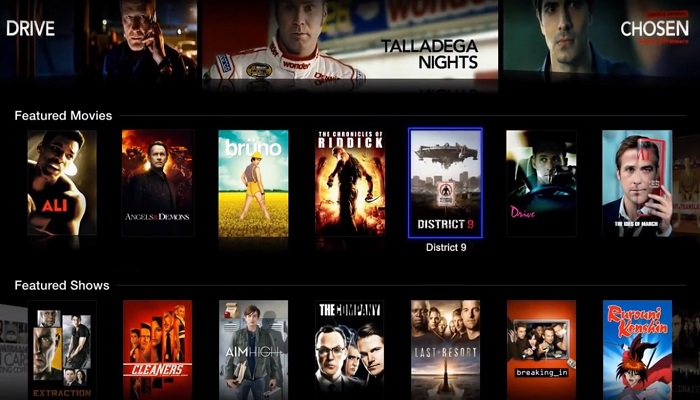 How to Watch American Crackle Outside US?
So, with the service streaming only region-locked programming, how can you bypass American Crackle abroad? First, you'll need a premium-priced VPN. But, what exactly are they? More importantly, how exactly can they help?
VPNs, or Virtual Private Networks, will get you connected online through a service run by a VPN provider. The best VPN applications securely connect you to the internet, encrypting your connection and your data, offering you online privacy. These allow you to circumvent geo-blocks, allowing you to watch American Crackle from wherever you are. Here's how VPNs work:
They change your IP address. VPN applications will spoof your physical location. This means that American Crackle will believe that you're actually streaming the service from within the United States.
They secure your data. VPNs will replace your actual IP address. This means that no one will actually know what you've done online. With internet encryption done on the fly, American Crackle won't ever know that you're not in the US.
Best VPN to Watch American Crackle Anywhere
We're going to try to help you find the best VPN to suit all your needs. These are premium tools that we're going to recommend, which means you'll have to pay a monthly subscription to be able to use it.
While we're well aware that free VPNs are marketed online, we can't recommend them in good faith because they face loads of issues. First, these free VPNs are easily detectable by streaming platforms like Crackle, so they won't do you much good in bypassing the geoblock. Then, they're often not really free, meaning that they offer a limited bandwidth for free only to ask for money once you've consumed it all. Plus, many of these so-called "free VPNs" store traffic logs on their users, which completely shatters the privacy element of VPNs.
Therefore, we're going to stick to those VPNs we've tried, tested, and know work well. Here's our list of recommendations.
1: ExpressVPN
Overview
Supported Platforms
Windows, Mac, Linux, iOS, Android, Blackberry, Routers, + browser extensions.
Pros
Lightning fast connection; No speed throttling; Supports most VPN protocols, Kill Switch, Zero-Knowledge DNS
Cons
Elevated price tag; Limited configurations for advanced users.
Visit
ExpressVPN
Our top recommendation has two things in mind. First, ExpressVPN wants to keep you safe while online. To that end, you'll find that this VPN application uses only the toughest encryption around. Second, to bypass American Crackle abroad, ExpressVPN offers incredibly high-speeds with a very low connection drop rate.
The tool brings some additional features to the table, like a kill switch, to prevent any of your traffic from reaching back to your ISP in case the connection to the VPN server drops for any reason. There's also the possibility to only direct some of your traffic through the VPN servers while allowing the rest to stick to the regular Internet pipes.
ExpressVPN supports many devices, including desktop computers, mobile devices, tablets, smart TVs, and more. To find out how to get started with this application, check out our comprehensive review of ExpressVPN.
2. Hide.Me VPN
Overview
Supported Platforms:
Windows, Mac, Linux, iOS, Android, and Windows Mobile
Pros:
Military-grade security; No logging policy; Strong encryption and geoblocking tools.
Cons:
Cluttered configuration options; Torrenting only on selected servers; Small server network.
Visit
Hide.Me
Our second choice, Hide.Me VPN is designed for users that mainly care about privacy and security. With this in mind, the application provides strong encryption and location-based unblocking tools. You also don't have to worry about Hide.Me VPN keeping track of what you've watched, as it has a no logging policy.
But, Hide.Me VPN comes with some serious downsides. First, while you can securely connect to the internet with up to five simultaneous connections, this application only has over 150 servers in 34 countries. Second, in our tests, we received worse-than-advertised speeds. When watching American Crackle abroad, you'll only get up to 720p speeds even after selecting servers in the States.
Would you like to find out more information about this application, including additional pros and cons? Then, read our Hide.Me VPN review.
3. NordVPN

Overview
Supported Platforms
Windows, Mac, Linux, Android, iOS, and Routers.
Pros
256-bit Encryption; Double-VPN; CyberSec; Over 4,400 servers in 62 countries, zero-logs policy
Cons
Significant speed loss; Slow customer support
Visit
NordVPN
Looking to quickly watch American Crackle outside the US? Then, you've come across the right VPN. With lightning-fast connection speeds, NordVPN will get you up and be running with a streamlined installation process and a ton of servers to choose from.
While it has decent tools for both beginners and advanced users, if you have any problems, prepare to wait. In our tests, customer support took a long while to respond to our cases via e-mail. Compared to most VPNs in this list, NordVPN also has slightly higher speed drop rates. On the other hand, it has nearly 4,500 servers across the world, one of the most impressive server networks we've seen.
For an extensive review of the application's pros and cons, and to see whether it's the right one for you, why not read through the complete NordVPN review?
4. IPVanish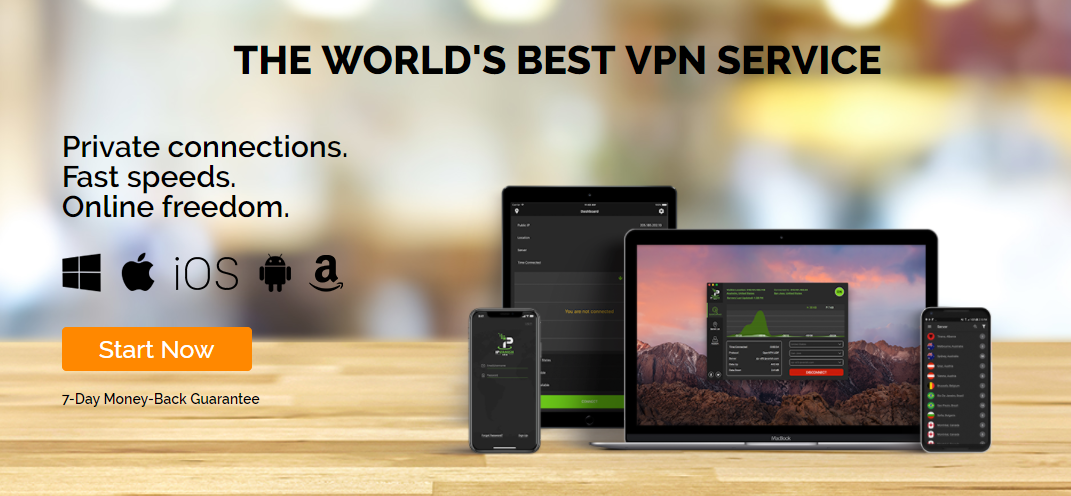 Overview
Supported Platforms
Windows, Mac, Linux, Android, iOS, Windows Phone, Fire TV, Chromebook, and Routers.
Pros
256-bit encryption, zero traffic logs, 1,000+ servers in 60+ countries, 5 devices at once
Cons
Pricey; No browser extensions; Inconsistent speeds.
Visit
IPVanish
With a host of security features, including IP masking tools, IPVanish will help you stream your favorite content fast. On this application, you'll find that getting around geoblocking is relatively easy to do. IPVanish also comes with a connection kill switch as well as DNS and IPv6 leak protection. Just in case American Crackle finds you streaming outside the US, this application comes equipped with traffic scramblers.
Would you like to find out more information about IPVanish's powerful security features to keep you safe online? Then, check out the IPVanish review.
5. PureVPN
Overview
Supported Platforms
Windows, Mac, Linux, Android, and iOS, Smart TVs, Gaming consoles, Routers, Browser extensions.
Pros
256-bit encryption, Antivirus; Public WiFi security; Split Tunneling; Over 750 servers, in 140+ countries. P2P; Killswitch.
Cons
Average speeds; DNS leaks.
Visit
PureVPN
Now, we've reached our final premium VPN recommendation. PureVPN, one of the longest-running VPN providers in the world, knows its stuff. This reliable VPN application features standard AES 256-bit encryption, a content filter, and an antivirus. Privacy-minded users will also enjoy features like split tunneling, a connection kill switch, and a VPN hotspot to keep others protected.
Yet, PureVPN never truly stands out on its own. When bypassing American Crackle abroad, you'll only find decent streaming speeds at best. Plus, DNS protection felt very weak at times. To find out more about this application, check our PureVPN review.
How To Watch American Crackle Using a VPN?
Let's get started. First, have you already signed up for a subscription to Crackle? Second, have you chosen your premium-priced VPN from our list above? Then, just follow our simple steps below to enjoy uninterrupted American Crackle streaming abroad.
First, install and launch your VPN. But we recommend our user to prefer ExpressVPN.
Then, choose a server located in the US and tap "connect," or however the button is labeled for you.
Connecting to the server will take a few seconds, but the VPN will tell you when you're good to go.
You can now enjoy American Crackle from anywhere in the world.
Final Words
That's just about it for today, folks. We hope that you've enjoyed reading through this streamlined guide. In just a few minutes, you'll enjoy uninterrupted American Crackle streaming.
Feel free to post your comments below. And of course, if this article has helped you, please share it across your favorite social networks. Also, to get instant tech updates, Follow TechNadu's Facebook page, and Twitter handle.