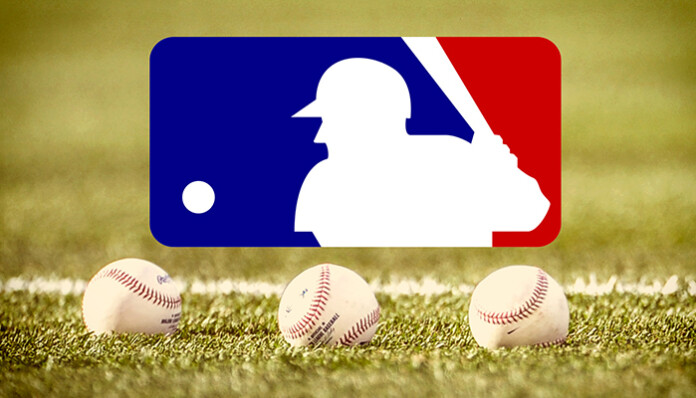 We are not far from the MLB 2018 season – which means it's the right time to review your options. This is especially true for cord-cutters, who are always looking for the best sports streaming service. This is where Kodi comes into play. Thanks to addons, this application can become the ultimate streaming center. However, you need to know which addons to download, and from where. Let's take a look at how to watch MLB on Kodi.
Disclaimer: Please note that we will be talking about paid and free, as well as official and unofficial addons for Kodi. We are committed to teaching you how to install and use the following plugins by providing in-depth guides. However, TechNadu doesn't take any responsibility for how the information in this article is used. Also, please note that we do not condone piracy or copyright infringement, as well as that we are in no way connected to the software mentioned below. Please read the above-said disclaimer content carefully, and ensure the fair use of the software.
WARNING: Before You Continue…
TechNadu recommends connecting to the Web using a VPN application. The majority of Internet Service Providers (ISPs) are able of tracking your Web browsing habits and collecting information. This kind of personal data can be forwarded to government agencies or sold to marketing companies. One of the consequences of these actions can be copyright infringement notices that some users of Kodi reported receiving. The only way to stop this from happening is to use a VPN.
VPN applications encrypt your Internet connection. As such, your personal data stay hidden and inaccessible by your Internet Service Provider.
VPN applications guard your online anonymity. A number of websites often use cookies to track your browsing habits. By altering your IP address, VPNs preserve your anonymity no matter if you visit websites or use Kodi to stream media.
VPNs unlock restricted content. Using this kind of application, your computer will receive a new IP address that points to a completely different physical location. This is how you can watch region-restricted movies and TV shows.
VPNs can improve your Internet connectivity. A reliable VPN application can de-block throttled connections and achieve better overall performance.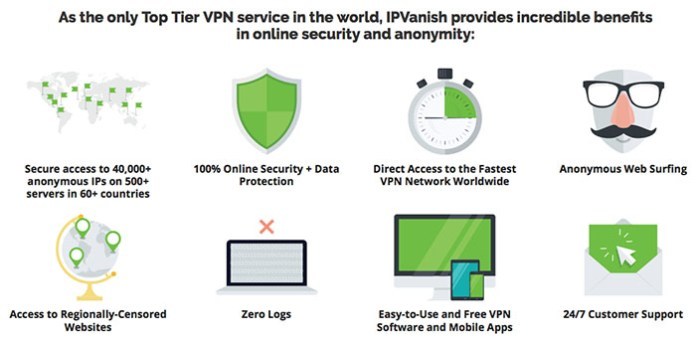 Based on our experience, TechNadu would like to recommend IPVanish. This has been our VPN of choice for a long time, making us happy with its features and performance.
IPVanish is capable of keeping your connection highly secure. It can also be used to watch region-restricted movies and TV shows. Finally, this application doesn't affect Internet connection speeds. On top of that, it's very affordable.
We have a special deal for TechNadu readers. Sign up for IPVanish and try it out for yourself.
How to Watch MLB on Kodi: Overview
To tap into unlimited sports streaming, you need two things. Here's a quick overview that will help you to get started:
First, you need to have Kodi installed on your preferred device. Lucky for you, this application can be installed on a huge variety of platforms and devices. This includes smartphones, media streaming devices, up to computers. For more information on how to set up Kodi, turn to our Ultimate Guide to Kodi;
Next, you need to install third-party addons. However, you need to know which addons work and which of these are the best ones. This is where this article comes into play. Continue reading to learn all you need to know.
Best Baseball Kodi Addons: Official Selection
First, we will cover the official Kodi addons. There are usually gateways to popular streaming services. Therefore, you can use these addons if you have applicable accounts. Don't worry, we'll explain everything in-depth.
Another important benefit of using official addons is they effortless installation method. In just a few clicks, and under one minute, you will be up and running. Addons that we'll mention come with same installation method, so here it is:
Launch Kodi and navigate to Add-ons on the main menu;
Then, click on 'Download' located on the left-placed menu;
Next, click on Video Add-ons on the right side of the screen;
Finally, you've arrived at the list of available addons. Find the name of any of the following suggestions and click on that name;
To finalize this procedure, use the 'Install' button;
After a few moments, your new addon will be installed. Return to the Add-ons section to find and open it. Enjoy!
MLB.TV
The most popular way of watching the Major League Baseball is by using a streaming service called MLB.TV. We are sure that of you who are fans of baseball already know a lot about this streaming service. However, what you don't know if that this service comes with the official Kodi addon with plenty of useful content.
Before using the MLB.TV addon, you need to have an active subscription. Then, right-click on the addon's icon and make sure to enter your credentials. Your data will be automatically synced with the addon, you'll get to see your favorite teams on the Home screen. What you also need to know is that you can purchase a yearly pass for all games, or for a single team. There is also a 'Free Game of the Day' – available for anyone.
Sportsnet Now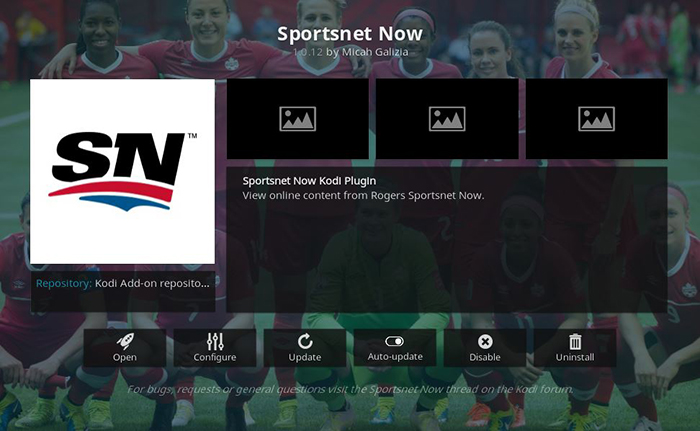 Sportsnet is a popular sports streaming website based in Canada. Therefore, it is focused on a single team – Toronto Blue Jays. However, you'll occasionally find other teams as well. Even though this isn't the most extensive streaming service, it still has a lot of great content – especially if you're from Canada.
What is also important to be noted is that Sportsnet has access to the World Series games as well. Therefore, you'll get your money's worth. If you're still not a user of this network, you can try it free of charge for 7 days. Also, make sure to use a VPN if you're not located in Canada.
FOX Sports GO
As many of you probably know, FOX has the exclusive rights to a number of games. Therefore, you can access a wide range of sports content using the company's Sports GO service. However, you can also be a user of other services that have FOX's sports channel in their offer. Therefore, you can use the FOX Sports GO for Kodi if you have a subscription to PlayStation Vue, FuboTV, Sling TV, and many others.
We often like to recommend this addon to anyone who's a hardcore sports fan. It's easy to use and covers numerous sports disciplines. This is definitely one of the best ways to watch MLB on Kodi.
Best Baseball Kodi Addons: Unofficial Selection
Now, we'll take a look at unofficial third-party addons. The main difference between this and the previously mentioned group is in their installation method. The following addons are created and maintained by volunteer developers. This means that you need to access them on the Web (via Kodi) and install them inside the application. Don't worry, this isn't anything complicated.
Let's take a look at how to watch MLB on Kodi using third-party addons. We'll include links to installation guides as well, so keep on reading.
USTVNow Plus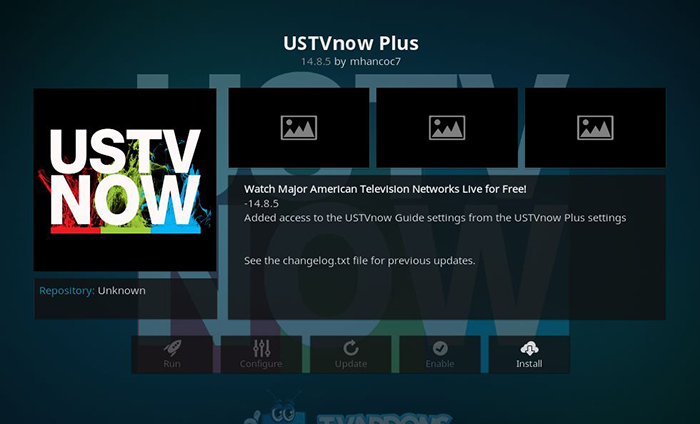 Even though USTVNow Plus is a very popular media streaming service, it doesn't have an official Kodi addon. However, third-party developers can jump to help. So, if you have a valid USTV subscription, you can install this addon and use it to watch live TV channels based in the USA.
In simple terms, USTV grants you access to a wide range of American television channels. Furthermore, these are live-streams so you can watch live TV channels. These include networks like ABC, NBC, CBS, CW, FOX, PBS, and numerous others. Needless to say, you will be covered when it comes to how to watch MLB on Kodi.
For more information, check out our installation guide USTVNow Plus. This is where you'll find plenty of additional information as well.
UK Turk Playlists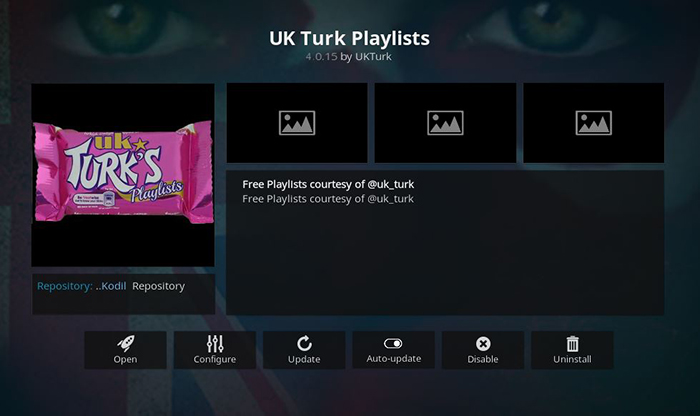 We know what you're thinking. This addon is clearly from the UK, so what does it have to do with baseball? Well, you'll be surprised to know that the UK Turk Playlists offers a large selection of live sports channels – and that's how you can watch baseball on Kodi.
Upon opening this addon, you will be greeted by a large grid of icons (content categories). Aside from sports, this is where you can watch the latest movies and TV shows, listen to the radio, watch documentaries, and everything in between. However, you'll be surprised when you click on the Sports section. Inside, there are around one hundred live TV channels. It is up to you to know which of these to watch to catch the latest baseball game. This addon can even help with that. Within the Sports section, you will see today's schedule.
Here's how to install UK Turk Playlists. We recommend reading this article to see what other kinds of content to expect.
GoodFellas 2.0
This wouldn't be a complete article if we fail to mention GoodFellas addon. This is, without any doubt, one of the best addons of its kind.
First, you need to know that GoodFellas comes with its own repository. This is a very good indication of how serious its developers are. You can install it under one minute, and it brings a flawless performance. On top of that, this is a very comprehensive all-in-one addon.
So, how to watch MLB on Kodi using this addon? You open it, and then go to 'Sports/Events'. In there, a dedicated baseball section awaits. Click on the 'MLB Baseball' folder, and you'll be greeted by a range of different options. We are sure that many of you are fans of the MLB Network – and this is exactly what you'll find here.
Don't make a mistake by now trying out this addon. Here's all you need to know about GoodFellas, including how to install it.
The Pyramid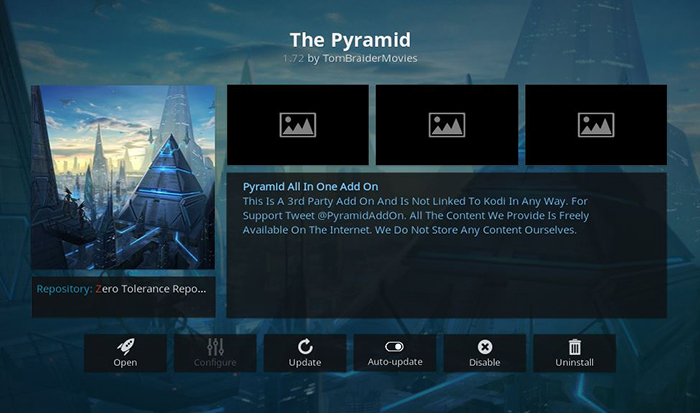 Finally, we have arrived to our final recommendation. The Pyramid is one of the long-standing addons that is actually one of our personal favorites.
The first thing you need to know about The Pyramid is that this an amazing all-in-one addon. A very important part of it is live TV channels from all around the world. This also applies to sports channels. So, first, you need to open the Sports Zone located on the Home Screen of this addon. In there, you will see a list of different sports. At the moment, there isn't a dedicated section for baseball. However, we recommend opening the 'Live Sports Channels'. In here, you will find plenty of different options. Once this year's MLB gets in the full swing, we are sure you're going to love what is offered here.
To learn where to find this addon and how to install The Pyramid, please use the provided link. We hope you're going to love this addon as much as we do.
Additional Resources: What's Next?
By now, you know all of the best baseball addons for Kodi. Still, there are so many great addons out there. This is why we'd like to provide a few interesting articles.
Final Thoughts
We sincerely hope that you found this article to be useful. We also hope that you now know how to watch MLB on Kodi. There are plenty of different options, but we did our best to find the most useful ones.
In case of any questions, don't hesitate to post a comment below. Also, we'd appreciate you could share this article on social media. Thanks!