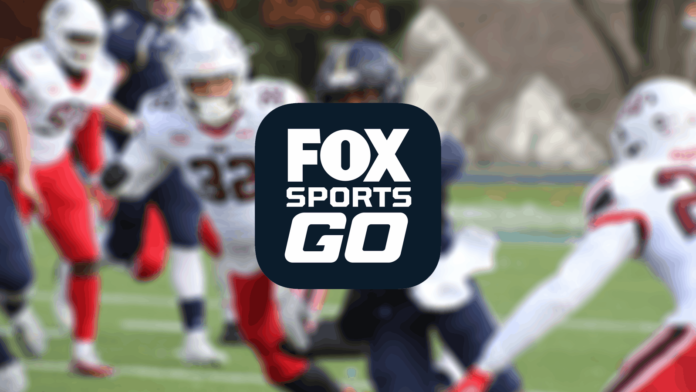 We are sure that sports fans in the US are well-aware of Fox Sports GO. This is one of the most comprehensive streaming platforms dedicated to sports, offering live and on-demand content. However, the service is only available in the USA, with a very small portion of its content being available worldwide. Still, there are ways to use this sports streaming service without any limitations, on any device – by using a proven and capable VPN. So, let's take a look at the best VPN for Fox Sports GO.
We have one digression before we jump to what you really want to know. If you're not familiar with VPNs, perhaps it's a good idea to take a few minutes to read about what are VPNs as well as how VPNs work. This will give you a general idea about this technology, as well as what realistically you can expect. However, don't worry, as all our recommendations can unblock Fox Sports GO is an easy and convenient manner. They all come with other kinds of benefits as well, which we'll note as we present different options.
So, here are the 5 best VPN for Fox Sports GO in 2019.
We have decided to place ExpressVPN as the first option on this list as we truly believe this VPN to be one of the best VPNs right now. Investing in this VPN subscription could be the best thing you can do for your online privacy. Here's why.
First and foremost, ExpressVPN has servers located all around the world. Connecting to any of these will encrypt your Web connection and get you a new IP address. In the US alone, there are more than a dozen of secure servers. This is amazing news considering that some sports matches and events are restricted by individual states (we're talking about bypassing blackout restrictions). Needless to say, you'll get to use Fox Sports GO without a single limitation. Finally, you should know that you can use this VPN on up to five devices at the same time – all without any throttling and while using fully encrypted Web connections.
There's plenty more that you need to know – so make sure to head to our hands-on ExpressVPN review for more information.
NordVPN is based in Panama, which is a good thing to know when it comes to privacy. It's out of the jurisdiction of major intelligence agencies, keeping their snooping at bay. Once the basics are covered, you'll be happy to know that NordVPN might be a perfect VPN solution.
In case you're looking for the best VPN for Fox Sports GO and if you want to access any other streaming service – take a closer look at this option. Services like ESPN, Netflix, Hulu, as well as any other are covered well. All you need is to connect to a US server, and NordVPN will double-encrypt your connection. In addition to 256-bit encryption and a powerful kill switch, you can rest assured that your private data won't leak on the Web. And finally, NordVPN makes HD streaming easy with its numerous highly optimized servers.
The only downside to use NordVPN is that your connection will be somewhat throttled. To learn more about all the downsides and numerous benefits as well, take a look at our NordVPN review.
CyberGhost VPN is a newer addition to the world of VPNs, which certainly has its benefits. This VPN provider is quite transparent when it comes to online security and privacy, and also brings a bit different way of dealing with things.
Aside from selecting a server manually, you can allow CyberGhost VPN to pick the best server based on your planned activity. For example, if you want to download torrents, browse the Web anonymously or use media streaming services. When it comes to security features, you can count on the 256-bit encryption, kill switch, automatic protection against malware, and ad-blocking. On top of this, CyberGhost VPN is available on a range of platforms and it's affordable as well.
To take a deeper look at what this VPN provider has to offer, read our full CyberGhost VPN review.
In case you want something that's been on the market for a while now, IPVanish could be your best bet. This is a well-known VPN provider that has already proven its commitment towards keeping its customers protected.
First of all, you can install IPVanish on just about any device and compatible routers. Even Windows Phone is supported, which is an extremely rare thing these days. The application offers access to more than 1,300 secure servers, many of them in the US. All in all, 60+ countries are covered. This VPN is also known for its highly secure encryption protocols, typically used by large financial institutions. It's also great for streaming since it doesn't throttle your Web connection. P2P (torrenting) traffic is also supported.
To learn more details about this VPN's features and pricing plans, go to our IPVanish review.
Our final suggestion for the best VPN for Fox Sports GO is PrivateVPN. Coming from Sweden, this newcomer is doing an amazing job of providing fast services and even manages to unblock plenty of streaming platforms.
What's interesting about this VPN provider is that it brings dedicated streaming servers. Aside from letting you use Fox Sports GO, it also unblocks Netflix, Hulu, and Amazon Prime Video. Combined, these services should meet your every entertainment need. You're allowed to use PrivateVPN on up to six devices at the same time, get 256-encryption, a no-logs policy, as well as advanced protection against IPv6 and DNS leaks. We'd also like to highlight this company's 24/7 support, where you can even have your issues resolved remotely.
You need to know your options before committing to a VPN service. Therefore, your next stop should be our PrivateVPN review.
FAQ
Aside from knowing what to expect, and what kinds of features you'll be getting, there are other things to know. We present you a list of frequently asked questions regarding VPNs and accessing Fox Sports GO from abroad.
Why Do Really You Need a VPN for Fox Sports GO?
Fox Sports GO is limited to the USA – which means that your location is checked every time you access this service. In other words, you need to get a US IP address to use this streaming platform – and this is precisely why you need a VPN.
How to Watch Fox Sports GO using a VPN?
Once you sign-up for a VPN, you need to download it on your device. Install the application and log-in. Then, all you have to do is to connect to a server in the USA. Finally, go ahead and access Fox Sports GO – and you'll get to use it with no limitations.
What Can You Watch on Fox Sports GO?
Fox Sports GO is currently licensed to broadcast a number of professional sporting events and leagues such as the Ultimate Fighting Championship, National Football League, English Premier League, Major League Baseball, and much more.
Can You Watch Fox Sports Go Using a Free VPN?
There are some (highly restrictive) free VPNs on the market, but none of those can unblock Fox Sports GO. You need a powerful VPN for this purpose, such as ExpressVPN. This is the only way to unblock this platform and enjoy other benefits of this type of software.
Can You Sign-Up for Fox Sports GO From Outside the US?
The most reliable method of using Fox Sports GO is to ask someone to share their login details with you – someone that's located in the US. Then, we also have a number of streaming platforms such as Sling TV and AT&T TV Now. These are premium priced but they bring Fox Sports as part of their plans.
Dear readers, this is where we end our article on the best VPN for Fox Sports GO. Finally, why not share this article online in case you think others might be interested? And don't forget to follow TechNadu on Facebook and Twitter. Thanks!