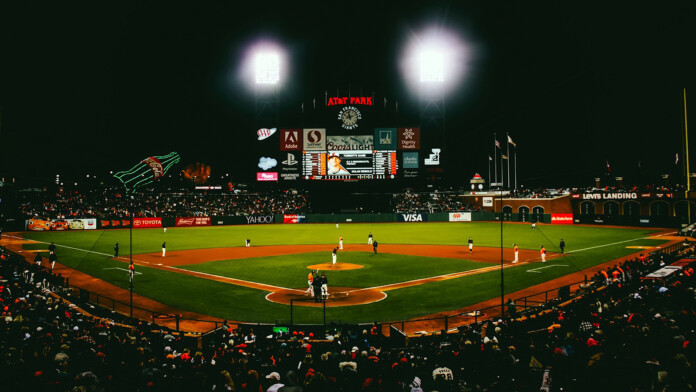 Blackout policies have been in existence for a long time in the sports event broadcasting. In particular, this was made to make sure people from certain regions visit the game or at least watch the matches via cable channels. In other words, we're talking about giving the local broadcaster a competitive advantage over the out-of-market networks. In countries like the United States, Canada, and the United Kingdom, the blackouts are being implemented during almost every national game. And this leads us to the question of how to bypass blackout restrictions?
What's important to be said is that blackout restrictions are one of the biggest problems that cord-cutters are facing. You can find ways to watch sports online without cable, and there are even some free sports streaming sites. And if you decide to pay for a subscription, you'll find numerous live TV streaming services, where fuboTV is one of the most popular ones. However, depending on your current location, all of those online services are affected by blackout restrictions. However, there's no need to worry, as there's a solution to this problem.
So, here's how to bypass blackout restrictions by using a VPN service:
First, you need to find a reliable VPN service. We'll make some recommendations below, but you're also free to check our overview of the best VPNs for streaming.
Then, you need to sign-up. As you'll see, our strong recommendation is ExpressVPN. If you decide to use this one, click on the provided link and sign-up for the service. Choose a subscription plan you're comfortable with, fill out your information, and then proceed to the next step.
Now, download ExpressVPN by logging into your account on this VPN's website. Once downloaded, install the application and log-in.
Then, open the VPN and choose any location that is outside of the blackout zone. Sometimes, you'll need to pick a different region in your country, and sometimes you'll need to pick a different country together.
Once connected to a secure server, launch your favorite sports streaming service and log-in. The website will think you're outside of the blackout zone and you should be able to live-stream the game.
Finally, we have one more note for you. For each sport, you can check out with their dedicated tools such as NBA Blackouts, NHL.TV Blackout Detector, or MLB tool that let you check out if any game in your current location undergoes blackout or not. If you are traveling or living in a different region other than your hometown, do enter that zip code to find the perfect match.
Which VPN Can Bypass Blackout Restrictions?
For this purpose, you need a capable VPN service that can unblock a series of streaming platforms. With this said, we have two recommendations for you.
As you already know, our first recommendation is ExpressVPN. This is one of the most reputable VPN services around, used by millions around the world. ExpressVPN can easily unblock a whole slate of media streaming services, which is what you need to bypass blackout restrictions.
Among other features, ExpressVPN can take care of your online privacy. It encrypts your Web data using the latest available VPN protocols and high-end encryption, making sure you leave no trace behind. And also, it collects no logs – which means that your personal information is 100% safe and protected. To learn more, here's our full ExpressVPN review.
If you need an alternative to ExpressVPN, we recommend checking out CyberGhost VPN. This is a hugely popular VPN brand, coming from Romania. Aside from its capable security-related features, it's known for its ease of use. And of course, there's its ability to unblock media streaming websites.
CyberGhost comes with over 3,700 servers spread across the entire world. You can use any of these to obtain virtual IP addresses and to fool websites into thinking you're at some completely different location. This allows you easily bypass blackout restrictions, whether you need an American IP or not. For additional info, turn to our CyberGhost VPN review.
What Else to Know About Sports Blackouts?
First, we'll take a closer look at sports blackout restrictions, helping you understand the core of this problem. And later in the article, we'll provide some reliable solutions as well.
Why Are There Sports Blackouts?
These days, professional sports leagues are connected to many things including huge financial deals. As you already know, sports venues and teams have interest in selling tickets as well as signing deals with certain broadcasters. Therefore, this mechanism works to steer you towards the channels that have paid for the broadcasting rights.
What Are the Possible Types of Blackouts?
Today, we have three major types of sports blackouts. These are location-based, device-based, and streaming-based blackouts. Let's take a closer look at what all of these mean.
Location-based blackouts apply to geographical restrictions and these can be national or regional. In case one of the major national broadcasters obtains licensing rights, local TV stations won't be allowed to broadcast the game. This is because fans of the teams will more likely buy the tickets and see the game live.
Device-based blackouts also depend on certain deals. For example, let's say that Roku (a hugely popular media streaming devices manufacturer) obtains the rights to a certain game. If that's an exclusive deal, only Roku devices will be able to live-stream the event, which won't be available on any other streaming devices.
Streaming-based blackouts work similarly to the previous category. Certain media streaming services can obtain the needed right to offer their subscribers the exclusive option of live-streaming the event.
What Sports Are Affected by Blackout Restrictions?
There are three main sports leagues often associated with blackouts. These are the NFL, MLB, and NBA.
NFL-Related Sports Blackouts: The NFL usually broadcasts preseason games on local stations. This means that those living outside those areas won't be able to see the game on their TVs. Aside from local stations, major national broadcasters like CBS, FOX, NBC, and ESPN usually have the rights for broadcasting full games. The good news is that regular season-games are not usually restricted to regional networks and all postseason games are usually broadcast nationally.
NBA-Related Sports Blackouts: The same could be said for the NBA. You can rely on ABC, ESPN, TNT, and NBA TV for regular-season games. When it comes to the postseason, games can be televised locally, regionally, or nationally.
MLB-Related Sports Blackouts: The MLB has its own rules, where preseason games can be televised locally or nationally, which depends on the game. During the season, blackouts are quite common and you need to rely on national networks like FOX, ESPN, FS1, FS2, TBS, and the MLB Network.
What Services & Channels Are Affected by Blackouts?
Almost every professional sport – baseball, football, soccer, and basketball and all the dedicated online streaming platforms related to them must follow some blackout schedules. Many cable TV providers like Comcast, Verizon, Time Warner, Spectrum get an extra benefit during these process.
Sports-Centric Streaming Services: UFC.TV, NBA League Pass, NHL.TV, MLS Network, NFL Game Pass, and MLB.TV.
Major Sports Networks: ESPN3, Fox Sports Go, NBC Sports.
Live TV Streaming Services: FuboTV, Sling TV, DirecTV Now, PlayStation Vue, Hulu Live TV, and YouTube TV.
At times when games from the United States are broadcasted in Canada, the television rights have been purchased by some big cable companies and since only a few online services are available, they do face these blackout restrictions as an extra burden.
Some of the above-mentioned channels and services work on many different devices and platforms that include but are not limited to Android, Windows, Roku, Amazon Fire TV, Apple TV, Android TV, Chromecast, iOS, iPhone, iPad, Xbox One, PlayStation, AirTV Player, etc. So, all these devices can avoid blackouts if you are watching live sports by following the above-mentioned methods.
Dear readers, that would be all you need to know about avoiding blackout restrictions. If there's anything else you'd like to know, just drop us a comment below. Finally, make sure to subscribe to our newsletter and follow TechNadu on Facebook and Twitter!