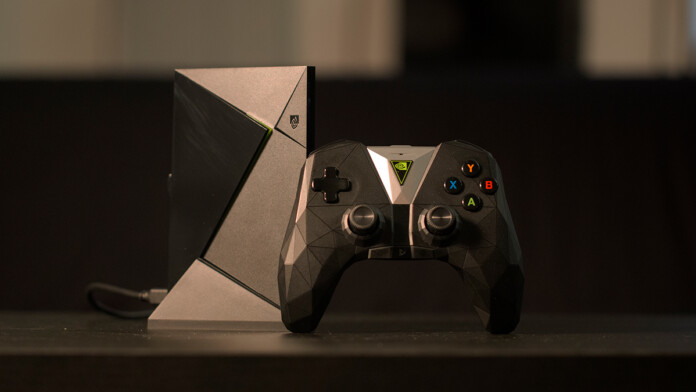 One of the best things about Nvidia Shield TV is that it's powered by Android TV. This gives you plenty of options when it comes to available apps – and you guessed it, Kodi is one of them. We're sure you can't wait to get your hands on this application, so let's talk about how to install Kodi on Nvidia Shield TV.
Lucky for you, there's only one method of installing Kodi on Nvidia Shield TV, and that is by using Google's Play Store. We will be talking about installing Kodi 18 Leia, which brings plenty of improvements specifically for Android TV. And also, this method applies to all Nvidia Shield TV variants. So, let's jump right in.
Unlock Everything That Kodi Offers – Use a VPN!
Before we delve into how to install Kodi on your favorite platform, we have a pressing matter to discuss with you. We want you to know that the only safe way to use Kodi – is by using a VPN application.
You will be able to install Kodi on your device with no issues whatsoever. However, problems arise once you start exploring numerous addons/builds for this application. These typically rely on content that might be problematic in terms of its source and copyright-related matters. Therefore, the only way to safely use Kodi is by hiding what you do online. For this purpose, ExpressVPN is the perfect choice as it keeps you safe in the following aspects:
Content/Addon Unblocking: Many Kodi addons are restricted to certain regions. ExpressVPN will unblock those addons with ease, expanding your media library exponentially.
Prevention of IPS Logging: Don't let your ISP detect that you use Kodi, which often leads to throttling. Instead, ExpressVPN hides what you do online from your ISP and anyone else online.
Advanced Data Leak Protection: Finally, note that not all VPNs are the same. Our editorial team suggests none other than ExpressVPN, which is proven to use advanced protocols that keep your private information out of anyone's reach.
Be smart when it comes to Kodi – and make sure to avoid possible downsides of using third-party addons and builds. Protect yourself with ExpressVPN now!
Here's how to install Kodi on Nvidia Shield TV by using the Play Store in 2019.
Power your device ON and you'll be greeted by the Home Screen. The current version of Android TV displays rows of applications and icons. Find the Google Play Store;
Once you launch the Play Store, you'll need to use its search feature. Navigate to the top of the screen and type in 'Kodi'. Since the Shield remote comes with a microphone, you can also use the voice search option. Say 'Kodi' and you're ready to go;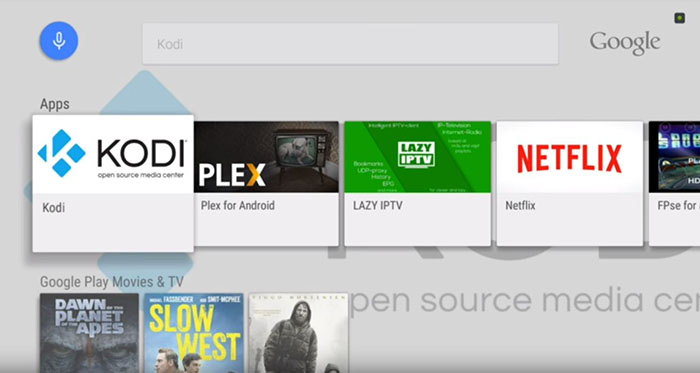 Next, you will see the search results. Kodi should be the first thing you see. Make sure that the shown application is made by the XBMC Foundation. Open it;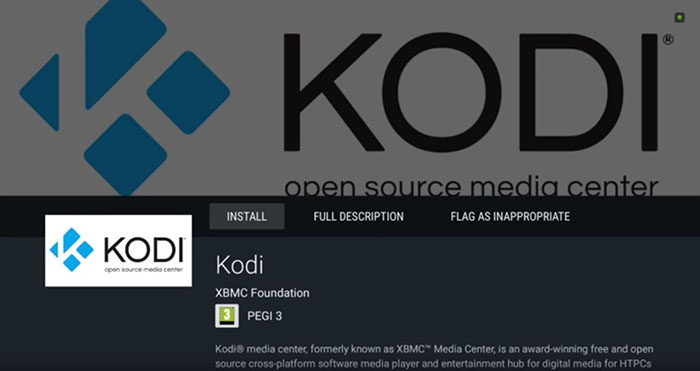 To finalize the procedure, click on 'Install'. Kodi will be downloaded and installed on your device. All you need to do is to wait;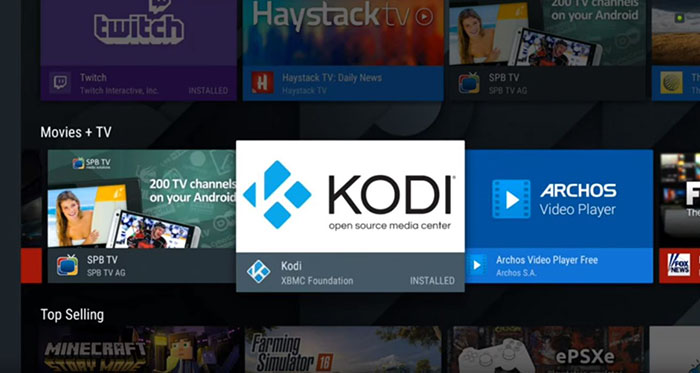 Once Kodi is installed, you can open it from the Play Store or return to the Shield TV's Home Screen.
Read More
Once you install Kodi on your Nvidia Shield TV, you'll want to add your content, install addons, and plenty more. So, we've prepared hands-on guides that you'll surely find to be useful. Take a look.
We strongly believe there isn't a better application for storing collections of media than Kodi. As such, it is an amazing addition to every Shield TV that allows you to tune it to a world of movies and TV shows. If you have anything to add, make sure to let us know by using the comments section found below.
As always, we'd like to ask you to share this article online, as well as to follow TechNadu on Facebook and Twitter. Make sure to stay on top of the latest Kodi-related information!