Mac users aren't left behind when it comes to reliable and popular streaming services. This is because every reputable streaming service is Web-based. However, Mac users aren't in luck when it comes to locally installed applications that store and play movies or stream online content. One of the most popular applications of this kind is Kodi. In all fairness, there's no need to look elsewhere since Kodi acts as a player for locally stored movies, TV shows, and music – but can also stream content from all over the Web. This is why we'll teach you how to install Kodi for Mac.
Just like in our other Kodi-related guides, we'll provide in-depth information on everything you need to know about how to install Kodi on your Mac computer. This includes downloading the application, installing it, and using it as well. We'll finish this guide with a list of helpful tips and tricks that will help you get the most out of this application.
Disclaimer: We will be talking about software developed for Kodi – which is based on open-source code. However, the following software comes from unofficial third-parties. In addition, it is publicly available and free of charge. TechNadu doesn't claim any responsibility for how our readers decide to utilize the following software. Please note that we don't condone sharing pirated content and copyright infringement. TechNadu is not affiliated with the software mentioned in this article in no way. Make sure to carefully read the above-said disclaimer and ensure the proper use of the software.
WARNING: Before You Continue…
Even without your explicit consent, your ISP (Internet Service Provider) is collecting and filtering your Web browser data. This means that using Kodi to stream copyrighted content might get you into legal trouble. Also, your ISP might block access to specific streams, which leads to Kodi errors, or entirely blocked and throttled streaming. This is why users of Kodi should always use a VPN to make sure their identity and privacy are protected while streaming.
TechNadu's editorial team uses and strongly recommends ExpressVPN. This is, by far, the fastest and most reliable VPN with the power to unblock any website and service. Once activated, ExpressVPN encrypts your Web traffic and makes it anonymous – keeping it away from your ISP's prying eyes. In fact, you will become invisible on the Web since your user logs, and your traffic history isn't stored on any server.

Make sure your Web browsing and streaming aren't used against you. Subscribe to ExpressVPN and enjoy using Kodi without any restrictions!
What is Kodi, in The First Place?
In case you're not familiar with Kodi, let us tell you a bit about this amazing application. Kodi is a home theater software, as it says on its official website. What this means is that it can play almost any file you have on your Mac. However, this isn't a typical media player. Instead, it can store your local copies of movies and TV shows and keep them in one place. On top of that, it can stream media from the Web via official and third-party addons. Don't worry, you can find numerous articles and guides on TechNadu that cover a range of topics about Kodi. For example, roundups of amazing addons for Kodi, or an overview of the most useful Kodi builds.
You might be wondering why you should use Kodi when you already have something similar on your Mac – iTunes. Yes, it's true that iTunes can store movies and TV shows. In addition, it is especially useful if you're using your Apple ID to rent or download content. However, Kodi is a bit different. It is designed as a capable media center, much more powerful than iTunes. It's also free of charge – so there's not a single reason not to try it. Continue reading to learn more.
How to Install Kodi for Mac: The Complete Guide
Installation of Kodi for Mac couldn't be simpler. It all comes down to downloading Kodi's DMG file, unpacking it, and installing the application. However, it's important to check out official requirements before proceeding with the installation.
Official Requirements
In general, Kodi is a lightweight application. It doesn't need the latest processor or a powerful graphics card. It is often said that if your Mac runs OSX (or macOS, as it's called now) – version 10.7, you can install and run Kodi without any issues. Here's an overview of the official requirements regarding Kodi for Mac:
CPU: Kodi runs on both x86 and x64 processors. Since Macs are powered by 64bit processors, even a couple-of-years-old Mac will run Kodi just fine.
GPU: This application requires a GPU (video card) that supports hardware video decoding and OpenGL 2.0. Even a very old GPUs support this feature. Macs are powered by the latest generation of integrated and dedicated GPU units that have a lot of power. Running Kodi isn't an issue for them.
RAM: Your Mac needs to have at least 2GB of RAM. However, it's recommended to have 4GB of RAM for the overall stability of your operating system.
Available Space: Kodi is a lightweight app when it comes to its size. It will take around 150MB of free space, which isn't much. However, you need to have a lot of space if you planning on importing locally stored movies and files. If you already have that library on your computer, Kodi will simply use those files, without copying them.
Operating System: As said before, you need to be running OS X 10.7 or higher.
Step-by-Step Installation Guide
Now you know if your Mac is capable of running Kodi. We're sure that you'll get to use it without any issues since this really is an app that doesn't eat up a lot of resources. Next, we'll see how to install Kodi for Mac.
The first step includes downloading Kodi's DMG file. Go to official Kodi website.
2. In the top-right corner, click on the blue 'Download' button. This will take you to a page which serves as an overview of available versions for Kodi.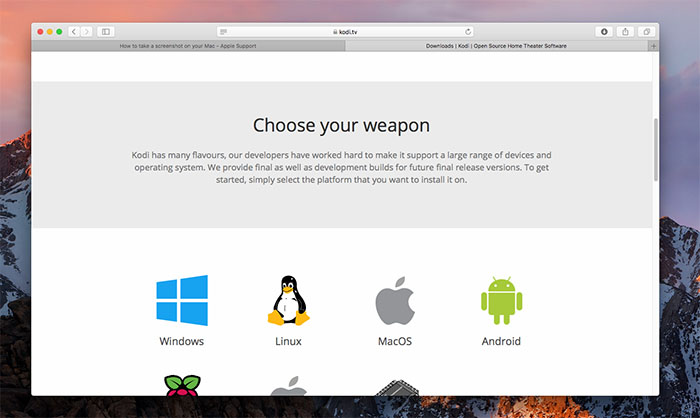 3. Scroll down until you see a section called 'Choose Your Weapon'. As you'll see, Kodi brings an incredibly wide compatibility with different platforms. You can install Kodi on Windows, as well as on mobile platforms. There's a Kodi version for Android, and for iOS as well. However, you need to click on the Apple logo to access the macOS version of Kodi.
4. A new pop-up window will appear. Feel free to click on the button that says 'Installer (64bit)' next to 'Release'. This is the latest official version of Kodi. You'll also see an option to install a Nightly build. If you don't mind experiment with beta (unfinished) versions, you can download this build. However, we don't recommend using it – and you will be fine with the latest official version.
5. Your Web browser will now download the file that is around 80MB in size. Once this process is completed, you'll find the file in your Downloads folder. Locate this folder in the bottom-positioned Dock and open it.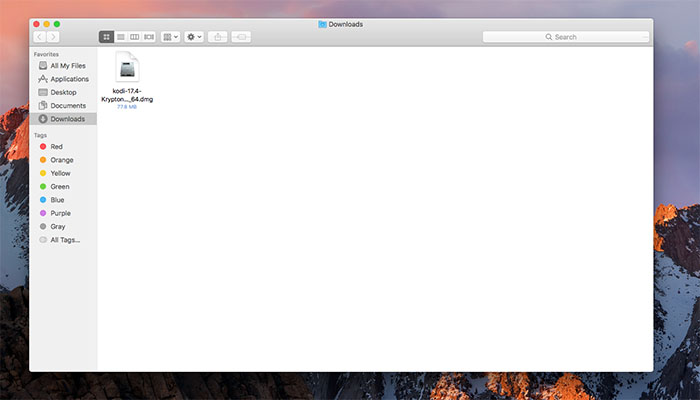 6. Now you will see the Downloads folder and the DMG file we just downloaded. Double click on its icon, and wait for it to be uncompressed and verified. After a couple of seconds, a new window will appear.
7. What you should see now is a blue-colored window that says 'Kodi'. Simply drag-and-drop Kodi's icon onto the Applications folder – both of which can be found here. After a couple of seconds, you'll successfully install Kodi for Mac.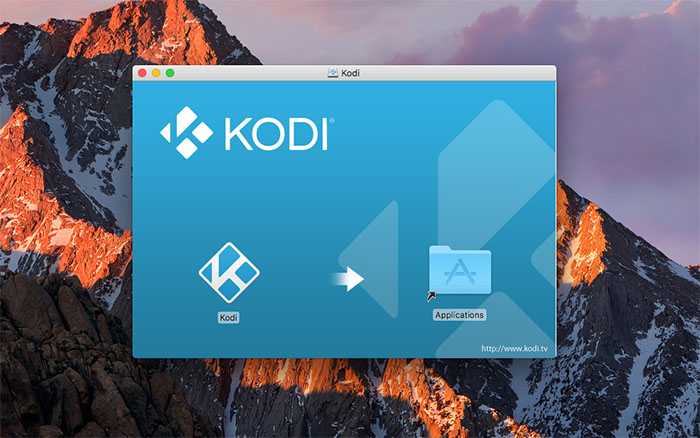 8. Kodi can be found in the Applications folder. You can navigate to this folder by opening Finder and picking 'Applications' from the left-positioned sidebar. This is where Kodi awaits.
9. To open Kodi, double-click on it. However, your system might prevent it from opening since it doesn't trust third-party applications. Here's how to solve this issue. Use the CMD key and right-click the Kodi application, and click Open. If this doesn't work, got to System Preferences. This option is found by clicking on the top-left positioned Apple logo. Go to Security & Privacy, and pick 'Anywhere' next to 'Allow applications downloaded from:'.
That's it! We hope that you managed to download and open Kodi. Don't stop here, since we will be talking about the next steps to take after you install Kodi for Mac. We will be talking about the best way to add third-party addons and unlock a whole new world of entertainment. This will make you fall in love with Kodi, we promise!
Install Kodi for Mac: What's Next?
Now that you know how to install Kodi on macOS, let's take a look at what to do next. We'll tell you how to take advantage of its features, as well as how to maximize your user experience.
Add Your Own Media to Kodi
Out of the box, Kodi offers a way to add your locally stored media. If you already have movies, TV shows, music, and music videos on your computer, you can add them to Kodi. This way, you can access your entire library using a single app. How amazing does this sound, right?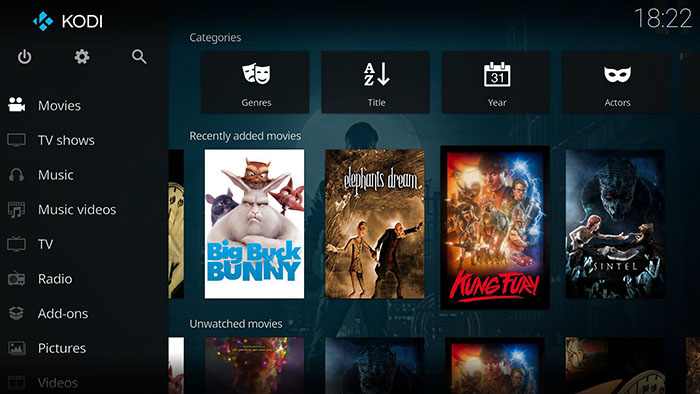 When you open Kodi, you'll see numerous option in its main menu – on the left side of the screen. Some of the available options are Movies, TV Shows, Music, Music Videos, TV, Radio, Pictures, and more. When you click on any of these sections, you'll see two buttons on the right side. These are 'Enter Files Section' and 'Remove This Main Menu Item'. If you click on the first one, you'll be able to add a directory on your Mac. However, maybe you don't have any music videos, for example. You can remove this category by using the other option (button). This will make Kodi look cleaner and you'll avoid seeing unwanted options. Add your local library of content, and use Kodi as a repository of your locally stored files.
Customize Kodi with Skins
We believe that Kodi looks amazing on its own. However, some of you might not like its default interface. Don't worry, you can easily add new skins and switch between them with ease. A lot of different options await, so you'll need a good guide on how to choose the right one as well as how to install skins.
TechNadu already offers a helpful guide on adding new skins. In addition, you can also find numerous interesting options in our overview of the best skins for Kodi.
Add New Features via Add-Ons
Perhaps the best thing about Kodi is its support for add-ons. After you install Kodi on a Mac, we highly recommend checking out the most popular add-ons.
The majority of add-ons serve as applications within Kodi that unlock streamable content. This is a nice way to enjoy the latest Hollywood blockbusters or to catch up on region-specific movies. For example, some addons bring libraries of Chinese movies and TV shows, while others focus on currently popular Korean movies. Fans of anime content won't be disappointed either, as well as those looking for worldwide live-streams of TV channels.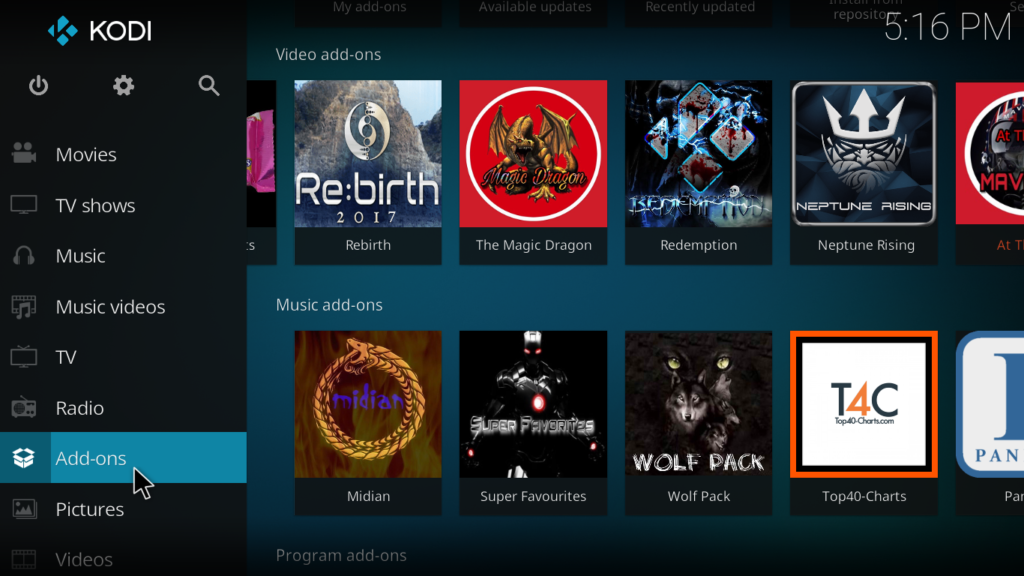 Finally, we shouldn't forget sports fans. It is often said that Kodi is every sports fan's best friend. It allows you to tune into the world's biggest leagues. For example, you can use add-ons that let you watch NFL or the latest boxing matches. If you can't decide, here's a helpful guide on the best live TV sports channels for Kodi.
Overhaul Kodi via Custom Builds
Finally, we have come to customized builds for Kodi. You now know about skins and addons, which will make it easier to understand what are Kodi builds.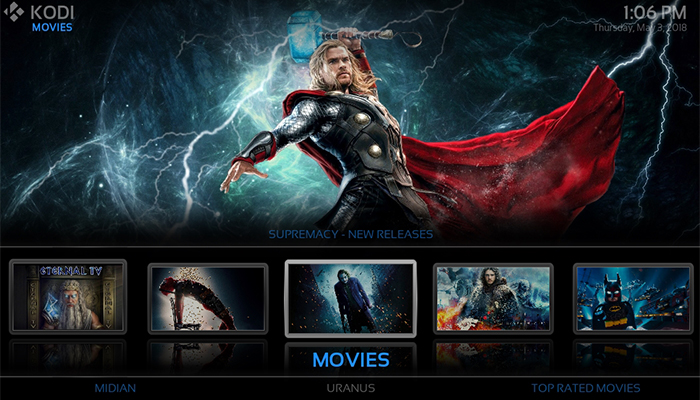 Builds are installed the same way as regular add-ons. However, they bring a custom skin and a large selection of add-ons, all the once. There are dozens to choose from, where some are more specialized than others. Here's an up-to-date guide of the best Kodi builds. We're sure you'll find at least a couple of interesting ones.
Install Kodi for Mac: Troubleshooting
Kodi is known for its stability. A very small portion of users experiences issues with this application. However, some unverified third-party addons can be the cause of different problems. Removing Kodi and reinstalling it solves these issues. This is why it's important to know how to properly uninstall this application.
How to Uninstall Kodi on macOS?
You've probably heard that you can remove any Mac application by sending it to the Trash Bin and emptying the trash. However, this won't remove every file associated with that app on your system. To properly do this, you need help from a third-party application called AppCleaner.
Download AppCleaner from its official website. This is a highly helpful app that is also free of charge. We are sure you'll leave it installed on your system.
Install this application by moving its icon to the Application folder – just like you would do with any Mac application that you download from the Web.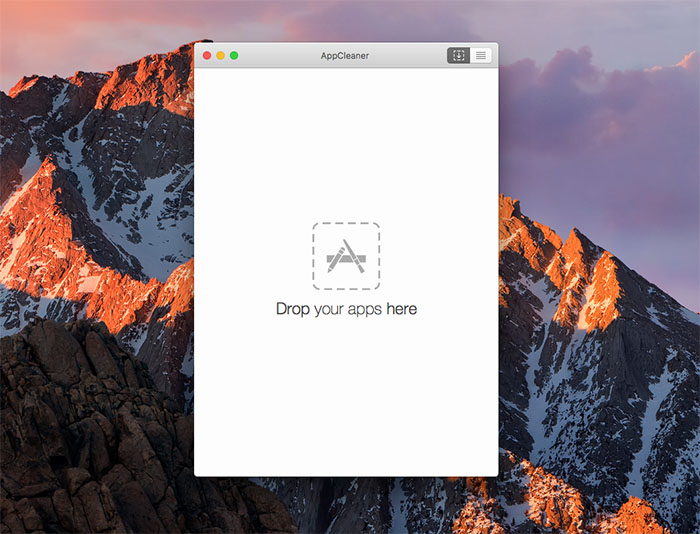 Open AppCleaner by double-clicking on its icon in the Application folder. You will see a simple interface with a message that says 'Drop your apps here'.
Drag-and-drop Kodi onto this window. After a couple of seconds, you'll see all files associated with Kodi on your Mac. As you'll see there are five entries. You can go ahead and click on the button that says 'Remove'.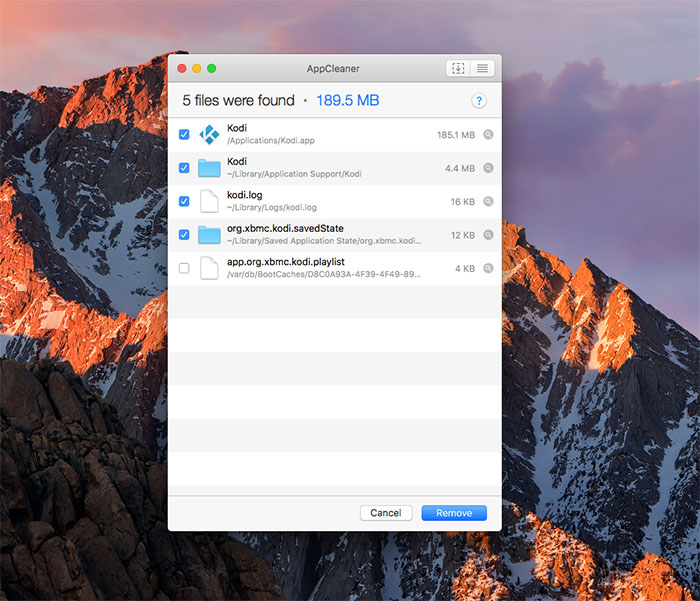 That's all! You've now completely removed Kodi from your system. AppCleaner can be used with other applications as well. Note that this completely removes Kodi, which means that you'll need to re-install add-on, skins, and builds from scratch, if you plan on using Kodi once again.
Install Kodi for Mac: Tips & Tricks
Let's take a look at some of the way you can improve your user experience when using Kodi. We'll talk about using a remote and solving a small but annoying issue.
Use Apple Remote
Kodi is designed as a media center. What this means is that you can use a remote to control it. The good news is that you can use different Apple Remote models (both white and silver version). Using the Apple Remote, you can bring up the context menu by pressing and holding 'Menu'. You can preview different controls while playing media by pressing 'Select'.
Here's another tip. You can start Kodi with the Apple Remote instead of Front Row or iTunes. This can be set by going to Settings > System > Input Devices. Select 'Allow start of Kodi using the remote'.
Use iOS Device to Control Kodi
If you don't have the Apple Remote, you can turn your iPhone into a fully compatible remote. Go to the App Store on your iOS device and search for an app named 'Official Kodi Remote'. This app is made by a developer called 'Joethefox', which is how you'll recognize it. The app is free of charge.
Disable Ghost Files on Kodi
Apple's operating system frequently saves ghost files via metadata. If Kodi doubles your movies or any other files, this is where this problem is manifested. This isn't a common issue, but you should know how to solve this.
If you're seeing double files within Kodi, go to Settings > Appearance > File Lists > 'Show hidden files and directories'. This will make ghost files visible, so you can safely delete them.
Final Thoughts
We hope that by now you've managed to install Kodi for Mac. Aside from that, we hope that you decided to experiment with add-ons, skins, and builds. Kodi is a very simple app in its core but also a highly capable one. It will take some time until you explore all of its features and learn how to get the most out of it.
In case of any issues, don't hesitate to post a comment below. Also, we'd appreciate if you could share this article online. To stay on top of the latest information, follow us on Twitter and Facebook. Thank you!