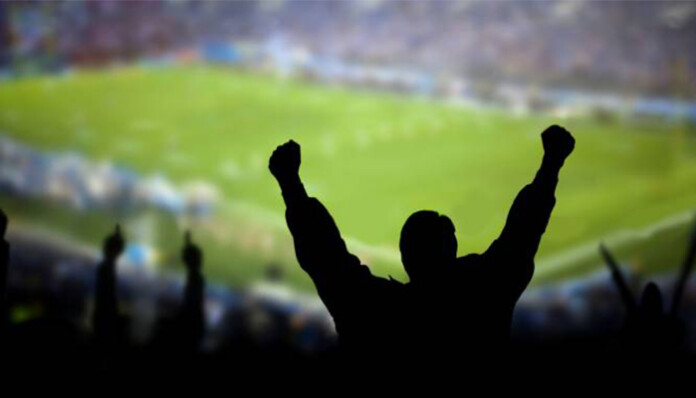 Are you looking for up-to-date and fully-functional live sports addons for Kodi? If that's the case, you've arrived at the right place. As you probably know, finding useful addons can be a bit tricky since some of them disappear over time. Even though legal troubles plague Kodi addons (in addition to malware-related problems as well), there are also cases where developers simply turn to another project. This is why articles like this one are of great help since they show you the most up-to-date and best working Kodi addons that you can install right away.
We're always on the lookout for freshly released addons. And of course, we never forget about the addons that every Kodi users should have. We're passionate users of this application, and we're huge sports fans as well – which means that you can rest assured that the following addons are truly the best live sports Kodi addons right now. So, let's take a look.
Before getting started, we strictly recommend you to be safe while using Kodi. Therefore, we want you to read the We will be talking about software developed for Kodi – which is based on open-source code. However, the following software comes from unofficial third-parties. In addition, it is publicly available and free of charge. TechNadu doesn't claim any responsibility for how our readers decide to utilize the following software. Please note that we don't condone sharing pirated content and copyright infringement. TechNadu is not affiliated with the software mentioned in this article in no way. Make sure to carefully read the above-said disclaimer and ensure the proper use of the software.
disclaimer and WARNING notice found below.
Warning: Why you should ALWAYS USE a VPN with Kodi?
Here are the reasons that you should consider looking at it without SKIPPING.
Using ILLEGAL Kodi Addons are Dangerous without a VPN: Most of the Kodi users are installing the ILLEGAL Kodi addons on their system to access all the latest movies, TV shows, sports, music, and much more for FREE, than a legal Kodi addon where it has the least content in it. But do you know what? The video content on illegal addons is scraped and copyrighted material. If you are accessing them on Kodi, then your activities will be monitored by your ISP by tracking your IP and gives all the information to the government or companies if they request for it. This will land you in trouble. To stay away from this, you will have to connect to a VPN where it hides your identity by rotating your IP address while streaming Kodi content. This is how you will be safe from the prying eyes.
Bypass Geo-Restriction: As you probably know, some official addons like BBC iPlayer, NBC Sports, Hulu, IceFilms have geo-location restrictions. This also applies to other addons like Acestream which fetches the data from torrents. To unblock these restrictions, you will have to DEFINITELY use a VPN no matter what.
The above are the 2 reasons that forcing us to recommend a VPN to the Kodi users for safer streaming. In fact, after testing several VPNs for Kodi, we finally came up with a one non-stop solution and that is ExpressVPN, the top-rated Kodi VPN so far.
Limited Time Offer: For our TechNadu readers, there is a 49% OFF on ExpressVPN which includes 3 FREE Months in it.
Finally, you've made it to TechNadu's list of recommended live sports addons. Hopefully, you are using a VPN by now, and you're ready to install a bunch of exciting addons. All there's left is to try the following recommendations.
So, here are the 10 best live sports addons for Kodi in June 2019.
1. Joker Sports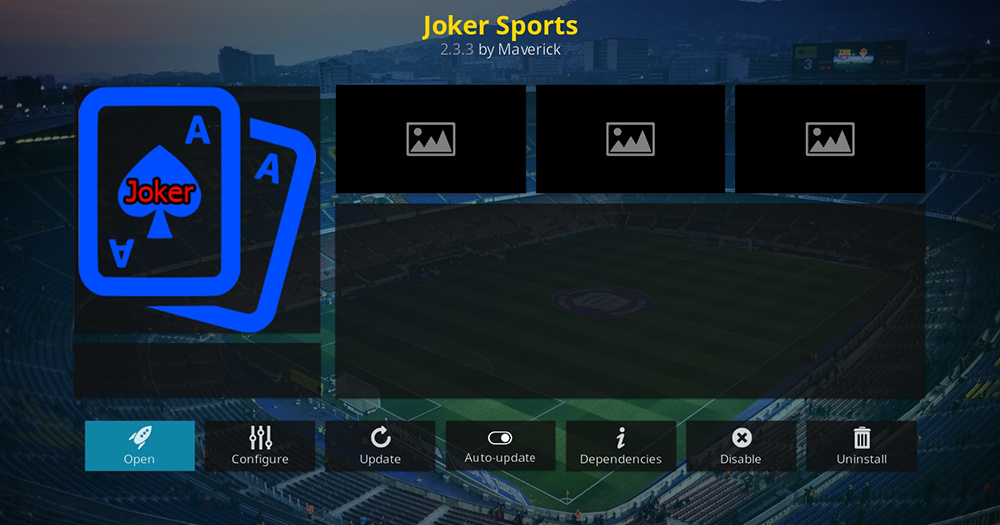 We'll start our list of the best live sports Kodi addons with Joker Sports. This is a recently released addon, made and distributed by the Maverick TV Repo. Aside from installing Joker Sports, we also suggest installing Gen-X and Maverick TV from the same repo – so you can have all your entertainment needs satisfied.
Joker Sports, as you can guess, is all about live sports. It's constantly updated, so you can see which games are in progress as well as when to tune to watch games during the day. There are also specialized segments for various sports, and you can watch football replays in 4K. What more could we ask for, right?
To install Joker Sports, first add this URL to your Kodi to install the Maverick TV Repo: http://mavericktv.net/mavrepo.
2. Destiny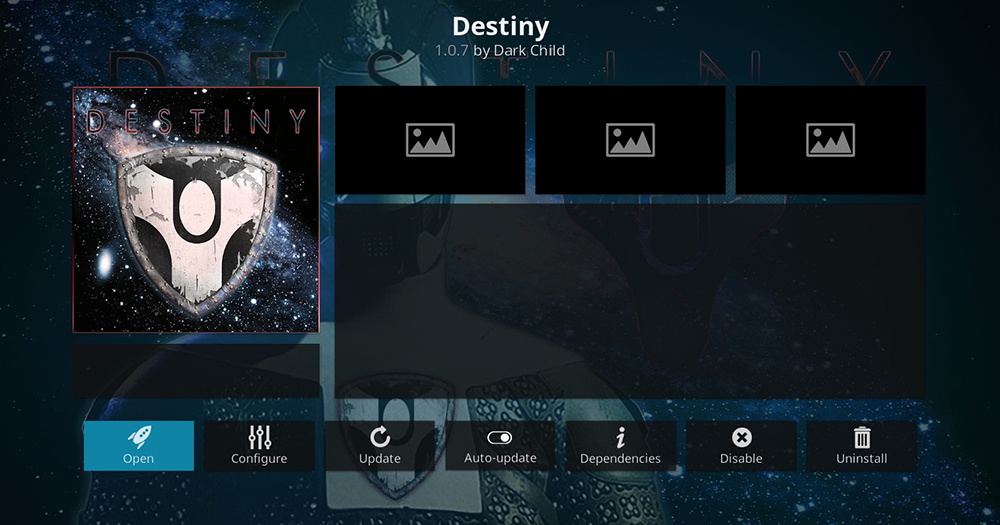 Our list of the best live sports Kodi addons wouldn't be complete without Destiny. This is a freshly released addon that's already become hugely popular. Aside from sports, you'll find plenty of other types of content here, like movies, TV shows, children-friendly content and more.
When it comes to live-sports, Destiny offers a dedicated category. Here, you'll first get to see games that are currently live. Then, there are 350+ TV channels from all around the world. So, you'll have something to watch even if there isn't a game live online. Finally, Destiny can also be used to resolve common technical problems with Kodi, as it incorporates maintenance tools as well.
You can find this addon in the 'Eggman' repository: http://repo.mreggman.xyz.
3. Limitless
Next, we have another live TV addon with plenty of worldwide-popular sports TV channels. This one doesn't have a dedicated category with sports events. Instead, it simply acts as a gateway to thousands of TV channels from around the world.
The best thing about Limitless is that it doesn't rely on a single provider. If you click on its 'Sports' section, you will see several content providers. In other words, there are several ways to stream one TV channel, which is important if a certain link is malfunctioning.
To install Limitless, you need to first install the 'Luxury' repository, so here's the URL that you need to use: http://luxurywizard.space/luxury/.
4. Aspis
We've discovered Aspis not too long ago, and it quickly became one of our favorite Kodi addons. If you're into live TV and sports in particular, you're going to love everything that this addon currently offers.
Aspis comes with a dedicated sports category containing numerous live TV providers. You'll find plenty of HD live-streams here, in addition to sub-categories dedicated to WWE and UFC. There's truly plenty to watch here, and it looks like all of its links work with no issues.
This addon is a creation of the popular Supremacy repository. So, here's the latest URL that you need to use: http://2supremacy.uk/repo/.
5. USTVnow
USTVNOW Plus is an online service that allows you to access TV channels from the U.S. Some of the featured channels are ABC, CW, FOX, NBC, CBS, and PBS. As you can see, all of these are highly popular channels.
Those of you who are sports fans will be happy to know that this addon allows you to watch NBC Sports Network and ESPN 2, among other channels. However, you'll need to pay for a subscription to access this feature. On top of that, you need to make sure you're using a VPN since this content is restricted to the U.S. territories.
We have previously written about how to install USTVNow on Kodi, where you can find detailed instructions.
6. iPlayer WWW
The iPlayer WWW addon grants you access to the BBC iPlayer. If you're residing in the UK., we are sure you've used BBC's video player many times before. This is an incredible source of video content where you can find news, movies, and TV shows.
Since we're talking about live sports addons, we shouldn't forget this side of the iPlayer WWW. In general, BBC broadcasts sports events from the UK. However, you can also find international sports events like the NFL Super Bowl.
For detailed instructions on how to install the iPlayer WWW, following this link – How to install BBC iPlayer on Kodi. And also, let's not forget that you'll need a VPN for BBC iPlayer if you're located outside the United Kingdom.
7. Monster Munch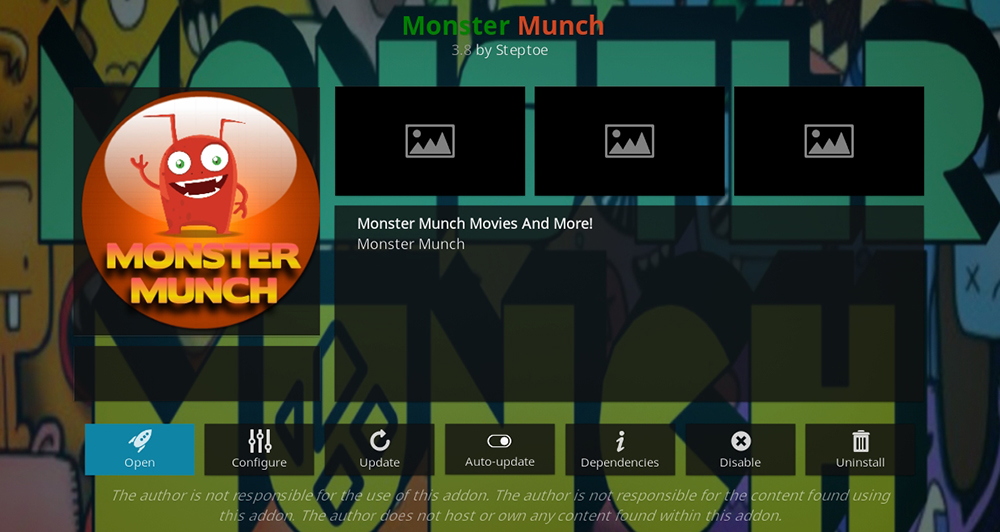 Plenty of things could be said about Monster Munch – one of the hottest Kodi addons right now. However, the most important thing you need to know is that Monster Munch is an excellent gateway to sports-related content.
As you already know, we're talking about the best live sports Kodi addons. With this said, we recommend Monster Munch due to its 'Live TV' category. In there, you'll find hundreds of TV channels separated into individual categories. And we're 100% sure that you're going to love its sports TV channels that come from various countries.
You can get started with this addon by first installing the Steptoes Place repository, found here: http://steptoesplace.net/repo.
8. Loki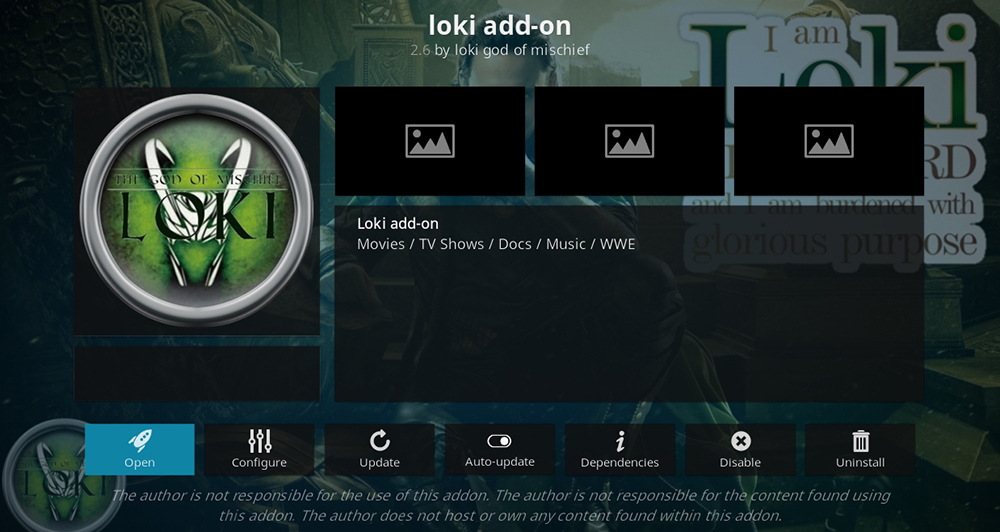 This addon has had its ups and downs in the past. However, Loki is back thanks to a recently published update. Today, this addon is not only about movies and TV shows. It has received plenty of sports-related categories, which is why we think this is one of the best live sports Kodi addons right now.
Loki's sports section is comprised of several categories. You can watch replays and live events. As you'll see, there's a prominent 'Live PPV Event' on the home screen that showcases upcoming events. And there are also categories related to UFC and WWE that are often updated.
If you'd like to get started with Loki, make sure to use this URL: http://kodiuk.tv/repo.
9. cCloud TV
Numerous Kodi users will tell you that their favorite addon is cCloud TV. There are various reasons for this, and the biggest one is its huge selection of live streams.
cCloud TV brings live TV channels from the US, Europe, and the Middle East. You can occasionally find live streams from other parts of the world as well. This addon is also one of the best live sports addons for Kodi. At the time of writing this article, there are around 150 channels located in the Sports section.
The installation is straightforward when it comes to cCloud TV. All you have to do is to download a ZIP file and install it. For detailed instructions, use the following link – How to install the cCloud TV addon on Kodi.
10. Red Bull TV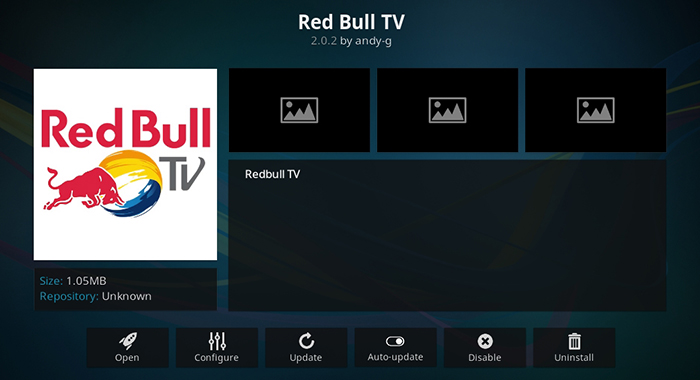 And now something for the fans of adrenaline-filled sports. We are sure that many of you are already watching Red Bull TV on the Web. In fact, this TV network has an incredibly capable website that hosts on-demand content as well.
The Red Bull TV is an official Kodi addon, which means that it comes with a simple installation method. Once installed, you can use this addon to browse the catalog of on-demand videos, as well as to stay on top of the latest events. Pretty much everything is covered, and the addon streams media files effortlessly. And lastly, don't forget to check out our guide to installing Red Bull TV on Kodi.
Here at TechNadu, we often say that sports fans will benefit the most out of Kodi's sources of various content. It's true that you can find numerous fully functional live sports Kodi addons, but you need to know where to look. We sincerely hope this article helped you find at least a couple of interesting options as well as that you'll be using them for a long time.
Finally, we would like to ask you to share this article online. And, if you want to be informed about the latest Kodi stuff, follow TechNadu on Facebook and Twitter. Thanks!