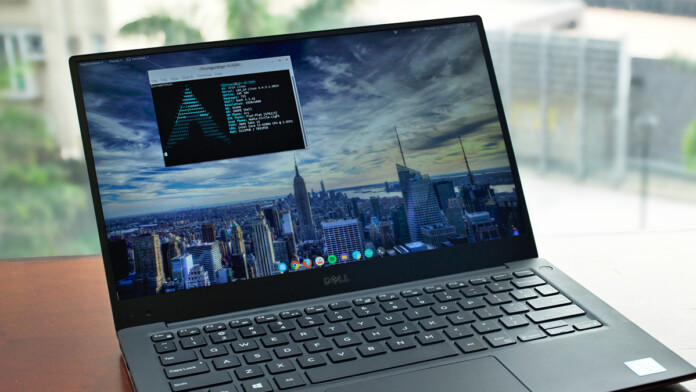 Linux is the most popular open-source operating system. Even though it's behind Windows and macOS in terms of market share, it has a very loyal fan base. It is estimated that around 5% of all computer users in the world are currently using a version of Linux as their primary OS. This isn't a small number, which is why TechNadu hasn't forgotten Linux users who would like to run Kodi on their computers. By the end of this comprehensive guide, you will know everything you need to know about this application, including how to install Kodi on Linux, and how to turn it into a powerful streaming service.
The truth is that Linux comes in many different versions (also known as distributions). Since its code is open-source, this means that everyone can alter its code and produce different versions of this OS. However, the good news is that they all work the same way – at least when it comes to their core features. This will make it easier for us to explain how to install Kodi on Linux. This means that you can use the following installation guide no matter which version of this OS you are running. Still, we won't stop there. We want you to know all you need to know about Kodi. This includes the application's basic features and installation of add-ons, skins, and custom builds. We will finish this article with a set of additional tips on how to upgrade and uninstall Kodi. Hopefully, you'll be enjoying Kodi's vast library of online content in no time.
Disclaimer: We will be talking about software developed for Kodi – which is based on open-source code. However, the following software comes from unofficial third-parties. In addition, it is publicly available and free of charge. TechNadu doesn't claim any responsibility for how our readers decide to utilize the following software. Please note that we don't condone sharing pirated content and copyright infringement. TechNadu is not affiliated with the software mentioned in this article in no way. Make sure to carefully read the above-said disclaimer and ensure the proper use of the software.
WARNING: Before You Continue…
Even without your explicit consent, your ISP (Internet Service Provider) is collecting and filtering your Web browser data. This means that using Kodi to stream copyrighted content might get you into legal trouble. Also, your ISP might block access to specific streams, which leads to Kodi errors, or entirely blocked and throttled streaming. This is why users of Kodi should always use a VPN to make sure their identity and privacy are protected while streaming.
TechNadu's editorial team uses and strongly recommends ExpressVPN. This is, by far, the fastest and most reliable VPN with the power to unblock any website and service. Once activated, ExpressVPN encrypts your Web traffic and makes it anonymous – keeping it away from your ISP's prying eyes. In fact, you will become invisible on the Web since your user logs, and your traffic history isn't stored on any server.

Make sure your Web browsing and streaming aren't used against you. Subscribe to ExpressVPN and enjoy using Kodi without any restrictions!
Using Kodi on Linux: The Basics
Linux users aren't left out when it comes to capable media players. Among the most popular ones are VLC (VideoLAN) Player, SMPlayer, and Banshee. However, all of these applications are – media players. They can play different kinds of files, including Full HD and even 4K videos. Kodi is also a media player but it goes a couple of steps further than that.
Kodi is designed to serve as a media center instead of being just a media player. For example, this application can store your local media so you can browse your local library from one place. On top of that, it brings an incredibly polished interface. You can easily switch between different types of content like movies, photos, and music.
One of the most popular features of Kodi is its add-ons. They come from both official and unofficial sources and they are supported by an active community of developers. Almost every single day, you can find an interesting add-on to install and try. Even if you don't have any locally stored media files, Kodi can unlock a huge Internet library of files that can be streamed. Just imagine launching Kodi and being greeted with thousands of movies that can be played in just a couple of clicks. This is why Kodi should be your #1 choice as well as why it is in a completely different category than any other Linux media player.
Install Kodi on Linux: The Complete Guide
Installation of software on Linux works differently from Windows or macOS. For example, Windows installation of Kodi requires you to download an executable (.exe) file and install Kodi from there. On the other hand, macOS installation of Kodi requires having a DMG file and unpacking it. All of these methods mean having to spend very little time on the installation. Lucky of, you can install Kodi on Linux in under a couple of minutes as well.
On a side note, you can also install Kodi on Android. Other mobile platforms are also supported, even though you'll have to be creative when it comes to Kodi for iOS.
Official Requirements
First, it is important to see if your computer can run Kodi. Only a small percentage of Linux users won't be available to use this application. This is because Kodi is a lightweight software that doesn't require highly powerful specs. Nonetheless, let's go over the official requirements of running Kodi on Linux.
CPU: Any x86 and x64 processors that support SSE2. In other words, Kodi is compatible with any processor made in the last ten years.
RAM: You need to have 1GB of RAM to run Kodi. However, it is recommended to have at least 2GB of RAM to ensure smooth performance of your operating system.
Graphics: You can count on running Kodi if your computer has a GPU unit made in the last ten years. This includes graphics cards from AMD/ATI, Nvidia, and Intel. The basic requirement is that your GPU supports OpenGL 2.0 or later. However, it's advisable to have a newer GPU if you plan on playing Full HD movies or 4K especially.
Drive Space: Kodi's installation file takes around 150MB of drive space. Note that you'll need to have plenty of free space if plan on importing movies and other files locally. In other words, you need to store your media library on your computer and associate it with Kodi. This application won't make copies, but will instead use local directories. If you are planning on streaming movies, you don't need more than 1GB of free space to ensure proper performance.
Operating System: The latest version of Kodi requires Ubuntu 16.10 Yakkety Yak; 16.04 Xenial; 14.04 Trusty; Linux Mint 17 and 18.
Installation Guide
First, we'll show you how to install Kodi on Linux by looking at Ubuntu-based distributions. Then, we'll be taking a look at other versions of this OS.
Install Kodi on Ubuntu-based Linux
This method requires using the terminal and inputting a series of commands. By definition, the terminal is a simple text-based interface where you can type and execute different types of commands. In this guide, we will be using it to download Kodi and install it on your computer.
First, we need to open the terminal window. The easiest method is to use the following keyboard shortcut: Ctrl + Alt + T. Alternatively, you can open the Dash (also known as the Super Key) and type 'Terminal'. You'll see it among the search results.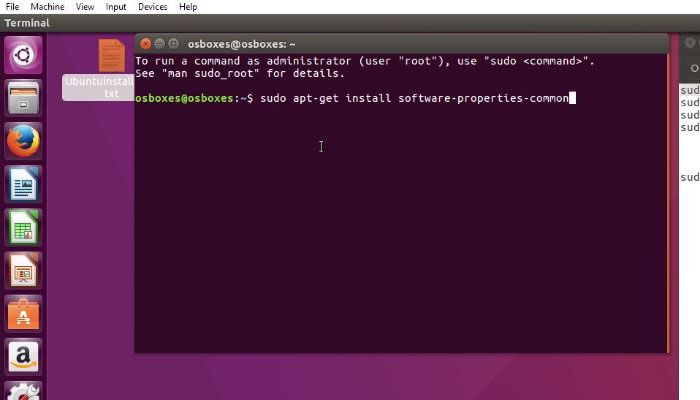 Once the terminal is active, carefully copy the following line: 'sudo apt-get install software-properties-common'. Hit Enter and you'll be asked for your password. Input this information and continue.
Now copy the following line: ' sudo add-apt-repository ppa:team-xbmc/ppa'. Hit Enter.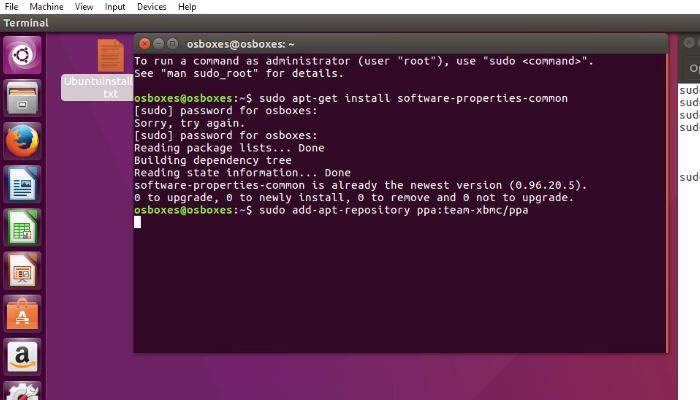 After a couple of seconds, copy this command: 'sudo apt-get update'. Hit Enter.
Finally, use this code to finish the process: 'sudo apt-get install kodi'. Press Enter once again.
At one point, you will be asked whether you want to proceed with the installation. There will be two possible answers: Y (for Yes) and N (for No). Press Y and hit Enter again.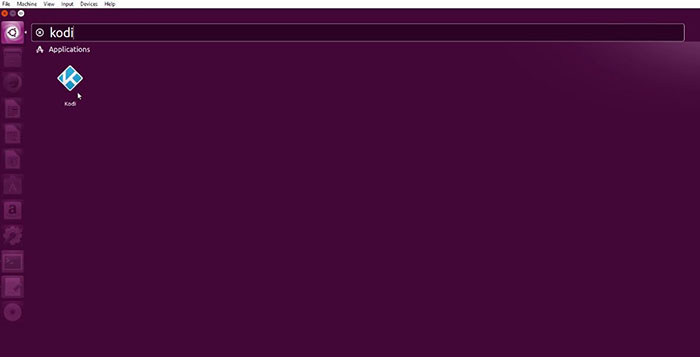 Kodi will now be downloaded from the Web and installed locally. This might take a couple of minutes, depending on your Internet connection.
Once the process is successfully completed, feel free to quit the Terminal. Kodi should now be located within your locally installed applications.
That's it. As you can see, you can install Kodi on Linux simply by using a few lines of commands. To make it easier for you to copy and paste these commands, we will list them below this paragraph. Remember that after inputting a command, you need to press Enter for that command to be activated. So, here are the commands used to install Kodi on Linux.
sudo apt-get install software-properties-common
sudo add-apt-repository ppa:team-xbmc/ppa
sudo apt-get update
sudo apt-get install kodi
Install Kodi on Debian-based Linux
Not all Linux users are running Ubuntu-based distributions. Even though these distros take the largest portion of Linux's market share, let's not forget about Debian-based distros. The installation method is slightly different in this case, which is why we have decided to give it a dedicated section.
To install Kodi, you need to add the following line to your 'sources.list' file. This file is used to list different repositories or software channels. Here's how it's done.
First, it's wise to make a backup copy of the 'sources.list' file. Open the Terminal (Ctrl + Alt + T) and paste the following code: 'sudo cp /etc/apt/sources.list /etc/apt/sources.list.bak'. Hit Enter, provide your password and hit Enter once again.
Now run this command: 'gksudo gedit /etc/apt/sources.list'. Hit Enter, give your credentials and proceed.
Add the following line: 'deb http://http.debian.net/debian jessie-backports main'. Save and close this file. Now we need to update local package index and finally install Kodi on Linux.
In the terminal, use the following command: 'sudo apt-get update'. Hit enter, and paste: 'sudo apt-get install kodi'. Confirm your command.
Kodi will be now downloaded and installed. Once the process is completed, this application will be placed among your locally installed applications.
Install Kodi on Linux: What's Next?
After you manage to install Kodi, we recommend running a couple of additional commands in order to install the necessary files. These are audio codecs and a couple of official add-ons. After that, we'll tell you how to customize Linux via unofficial skins, add-ons, and builds.
Add Codecs via Linux Commands
Just after you install Kodi on Linux, we recommend running a couple of commands to install files that might be required. Even if you already have audio and video codecs, it's always a good idea to reinstall those and avoid potential problems with Kodi.
Please note that all of the following commands need to be used within the terminal. Once you input them, you need to confirm them by pressing Enter. You'll see a notification if the installation was successful.
Install Suggested Addons and Codes: 'sudo apt-get install –install-suggests kodi'.
Update PVR clients: 'sudo apt-get install kodi-pvr-mythtv'.
Add IPTV Simple: 'sudo apt-get install kodi-pvr-iptvsimple'.
Add AirPlay functionality: 'sudo apt-install shairplay'.
Add Useful Add-Ons
There are hundreds of amazing addons that can be installed on Kodi. What you need to know is that after you install Kodi on Linux, you'll end with the same version that Windows or macOS users have. This means that you can use the same add-ons as other Kodi users on any different platform. Here are a couple of suggestions when it comes to the most useful third-party add-ons.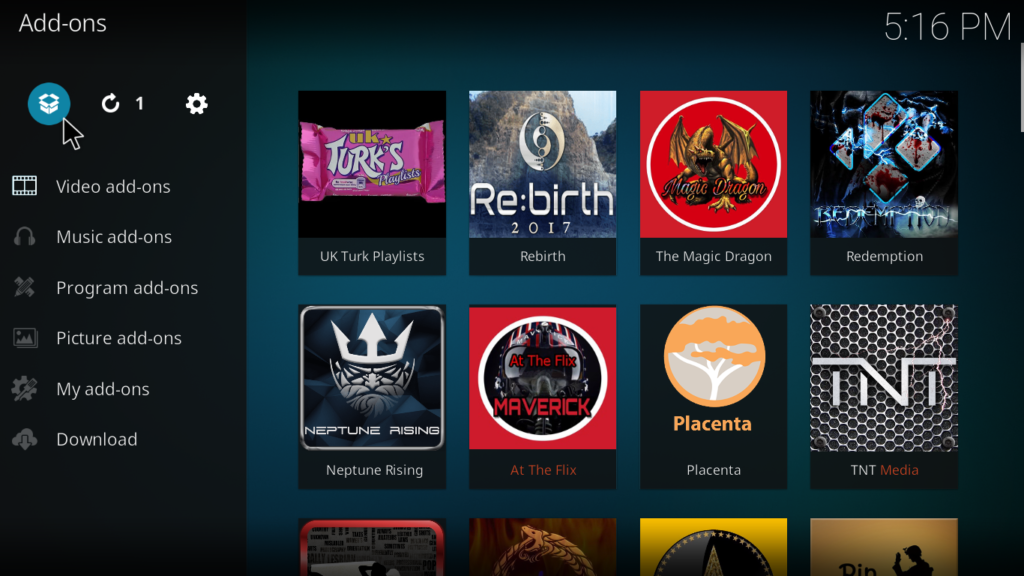 Exodus is perhaps one of the best-known Kodi addons. It brings hundreds of movie titles, TV shows, and everything else in between. However, it also brings a highly polished interface. You can filter the available content in several different ways, connect your IMBD account, create lists of favorites, and more. A large portion of Exodus' content comes in Full HD resolution, so you can take advantage of that if your Internet connection is strong and fast. Exodus is definitely one of the must-have Kodi addons. On top of all of this, this addon is useful for non-English content. For example, it offers Bollywood movies, Chinese content, and Korean cinematography.
Customize Kodi's Looks via Skins
After you install Kodi on Linux, you don't have to use the default interface. In case you'd like to try something new, you can install customized skins.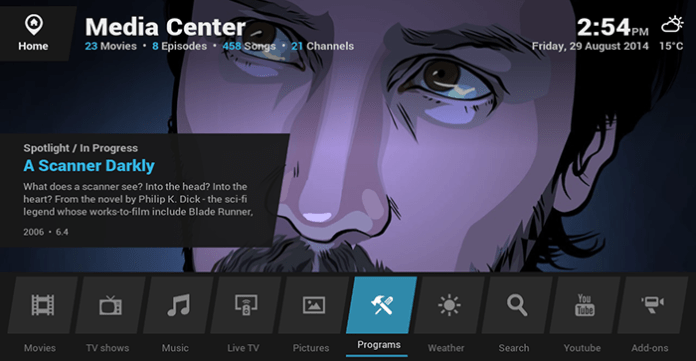 These don't change or limit Kodi's functionality in any way, but simply bring a new coat of paint over it. Some are more drastic than others and can completely overhaul how Kodi looks like. So, check out the best Kodi skins that you can find right now.
Overhaul Kodi via Customized Builds
Aside from using add-ons to add new libraries of content or new features, you can also rely on customized builds. These bring a selection of add-ons that are installed all at once. In addition, they can change Kodi's interface accordingly, and present those add-ons in a different manner.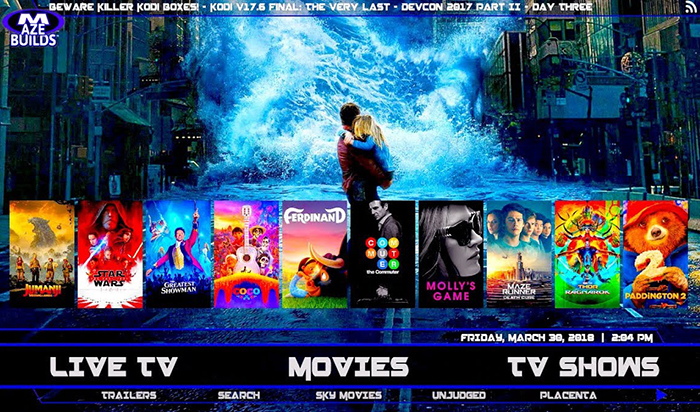 You can take a look at our recently published overview of the best Kodi builds. Some of them are more specialized than others, making us sure you'll find something of use.
Install Kodi on Linux: Maintenance Steps
By now, we hope that you know how to install Kodi on Linux. In addition, you know how to add third-party addons, new skins, and transform Kodi using builds. All there's left for us to teach you is how to update Kodi and how to remove it from your Linux installation. Note that the following commands can be used on the majority of Ubuntu systems like Linux Mint, Elementary OS, and others.
How to Update Kodi on Linux?
We have been using commands to install Kodi. As you can expect, the terminal is needed when it comes to updating Kodi as well.
To update Kodi, use the following three commands. However, make sure you hit Enter to confirm all three of these. First, enter 'sudo apt-get update'. Then use 'sudo apt-get upgrade'. Finally, paste this code 'sudo apt-get dist-upgrade'. Naturally, all three of these commands need to be used within the terminal.
How to Uninstall Kodi on Linux?
Once again, we will rely on the terminal and a set of commands. So, open the terminal, and use the following commands:
'sudo apt-get update'
'sudo apt-get remove kodi*'
'sudo apt-get purge kodi*'
Confirm your commands and Kodi will be uninstalled from your system. You can also remove the settings folder as well as any data by using this command: 'rm ~/.kodi/'.
Final Thoughts
As we hope you realized by now, Kodi is an amazingly powerful ally to Linux. No matter what version of this OS you're using, it's good to know that there is an application like Kodi. It is highly powerful, has a vibrant community, and numerous amazing add-ons. On top of that, Kodi is completely free of charge. There really isn't a single reason now to install Kodi on Linux.
Do you have anything to add? Are there any tips and tricks that you want to share with our readers? Use the comments section below to let us know. Also, don't forget to follow us on Facebook and Twitter as well.