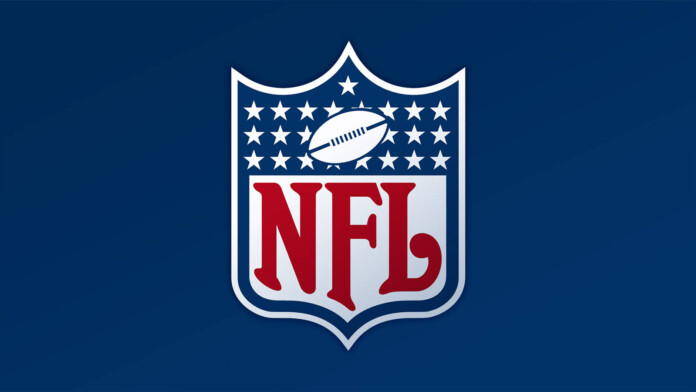 For many of us, Kodi is a gateway to thousands of live TV channels. This media center has the ability to overcome geographical limitations and allow us to watch TV content that we usually can't access. For sports fans, and we are sure there are millions of you out there, Kodi can be the gateway to the world's most popular sources of live sports TV channels. The only question is – how to watch NFL on Kodi?
If you stick with TechNadu to the end of this article, you'll get to learn all you need to know about watching NFL on Kodi. We'll talk about the currently trending addons for Kodi that you can install right now. In addition, this in-depth guide will lead you through every step of the way. What this means is that we'll tell you how to install and use these add-ons, as well as what to expect from each one.
Before we proceed further, we have a word of caution for you. Our strong advice is to make sure you're using Kodi safely and legally. With this said, we want you to read our In this article, we are talking about Kodi and this application's official and unofficial addons – all of which are based on open-source code. Addons for Kodi can come from the official source (you can install them via Kodi itself), or they can be hosted by third-party sources (such as GitHub, for example). In addition, Kodi and its addons are publicly available and free of charge.

TechNadu doesn't claim any responsibility for how our readers decide to utilize the following software. Please note that we don't condone sharing pirated content and copyright infringement. TechNadu is not affiliated with the software mentioned in this article in no way.

Make sure to carefully read everything said in this disclaimer and ensure the proper use of the software.
disclaimer as well as the following warning message.
WARNING: When Using Kodi, Make Sure to Always Use a VPN!
Without a VPN, you will be facing many obstacles when using Kodi. Aside from encountering blocked content, you're also putting your privacy at risk. With this said, here's why you MUST use a VPN while using Kodi:
Kodi Imposes Geo-Restrictions: Numerous Kodi addons are restricted to certain countries only. By checking your IP address, these addons can block access to their content, which means that you're missing out on a vast media library. A VPN resolves this problem by giving you a virtual IP address associated with a different country. For this purpose, we recommend getting a US IP or a UK IP address – as the majority of Kodi addons are restricted to these two countries.
Your ISP is Watching Your Every Move: Without a VPN, your ISP collects all your Web data. This includes your Web search history, any websites you visit, and any media streaming services you use. Kodi is a media streaming application, which means that many of you will face ISP-imposed throttling, as a result. By hiding your Web traffic via a VPN service, you can make sure that your ISP doesn't know what you're doing online – and enjoy the full speed of your Web connection.
You're Putting Your Device's Safety at Risk: Be very careful about which Kodi addons you install. Third-party sources can often lead to malware and cryptocurrency trojans, exploiting your private data and your device's resources. With this said, know that VPNs reduce the risk of you getting infected with malware by implementing website blacklists. They don't completely stop malware, but they can block access to malicious websites by using often-updated lists of dangerous websites (supplied by antivirus vendors). This is especially handy in the world of unofficial Kodi addons.
Once again, be very careful while using Kodi – and think about your privacy and digital security. A reliable VPN helps you secure and improve your Web connection, unblocks everything that Kodi offers, and takes care of your privacy. And per our extensive hands-on tests, we highly recommend you use ExpressVPN – the best VPN for Kodi at the moment.
LIMITED TIME OFFER: For our readers, we've prepared an exceptional deal. You can now save 49% on ExpressVPN – and get three additional months for free!
Watch NFL on Kodi – The Most Popular Niche Options
Finally, we've come to the part you've been waiting for. By the end of your article, you'll be able to take full advantage of Kodi, use one of the recommended repositories, and watch NFL on Kodi.
Since these are official add-ons, they come with a simple installation method. They can already be found within Kodi, which is an amazing thing. Here's how you can install the following official addons:
Open Kodi and wait until you see the Home Screen;
Next, click on Add-ons in the left-placed main menu;
Then, hit the Download button on the left side of your screen;
Now click on 'Video Add-ons' to access the repository of different addons for Kodi;
If you click on any of these, you'll enter their overview screen. Then, use the 'Install' button to install them on your Kodi;
After the installation is complete, you'll see a notification in the top-right corner. Then, return to the Addons Section to launch your newly installed addons.
NFL.com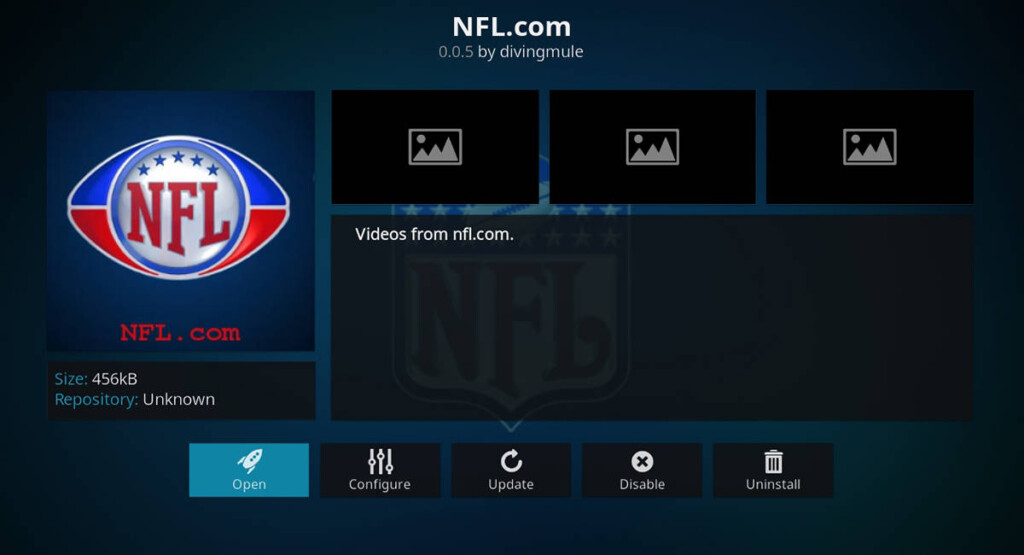 This add-on allows you to access the video content found at NFL.com but in a more convenient way. Upon the initial launch, you'll have plenty of options. You can play featured videos, sort by their popularity, or watch big game highlights. There are other options as well as like browsing through the entire video library and sort the content by shows, events, or teams.
No matter what option you choose, you'll always see a huge list of available videos. You only need to click once to play them.
NBC Sports Live Extra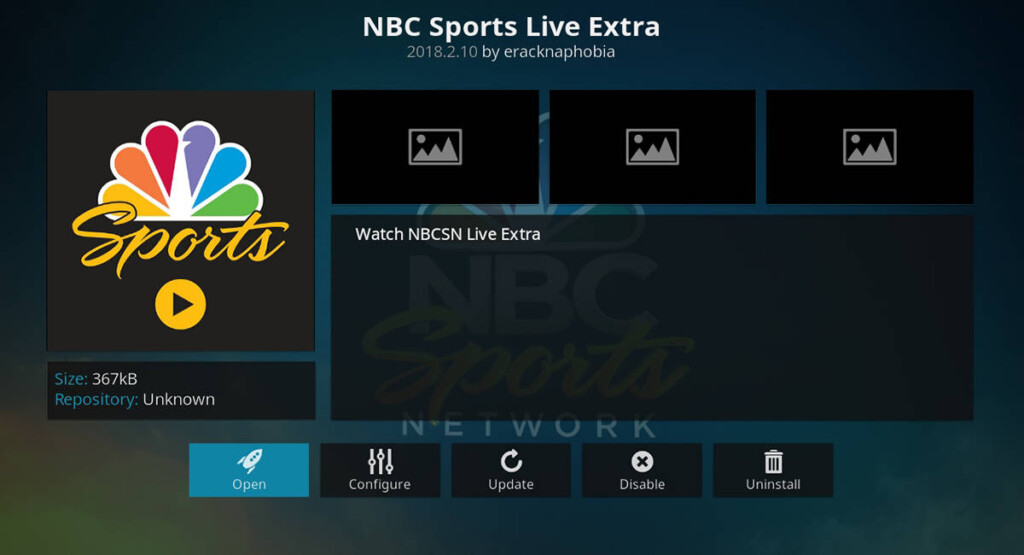 As its name says, this add-on allows you to tune to NBC's sports section. The main screen offers four options: Featured, Live & Upcoming, Replays, and Highlights. If you're a big NFL fan, this is where you can live-stream pretty much any event. You should also know that this add-on is a perfect place for any sports fan since it features more than football.
Please note that you'll need to use a VPN for this add-on if you live outside the US. During live-streaming, the content will be inaccessible if you don't have a VPN.
NFL Teams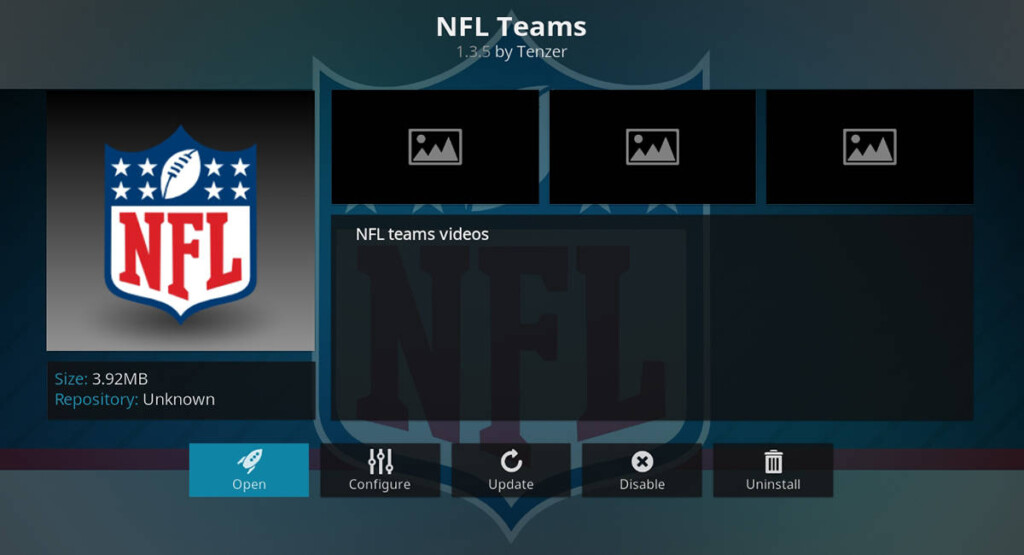 This is yet another official add-on that's all about NFL. As its name says, this is a simple add-on that brings hundreds of videos nicely categorized by NFL teams.
The main screen will show a list of every single NFL team. Once you click on a particular team, you'll get to see different kinds of video collections based on various TV shows like game All-In, Press Pass, game highlights, and more.
NFL Game Pass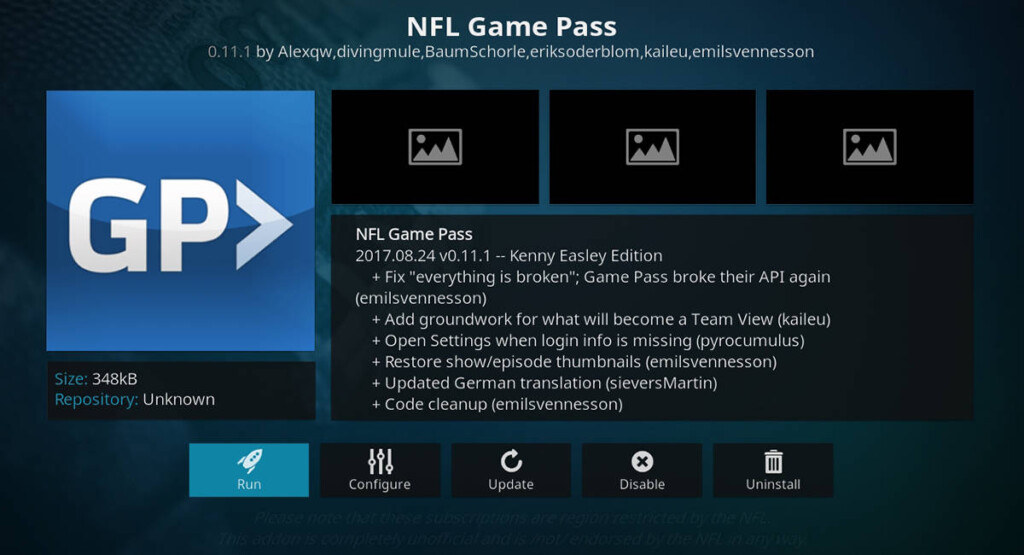 As you probably know, you need an active account to use this add-on. NFL Game Pass is a premium-priced subscription, so you'll be asked to enter your username and password before opening it. However, you should know that this is one of the best ways of how to watch NFL online. Once you get inside, you'll get access to every corner of this subscription. Since Kodi can be installed on Android TVs, this could be an amazing way to enjoy the NFL Game Pass on a large TV screen within this amazing home theater software.
Watch NFL on Kodi – Official OTT Kodi Addons
As you can see so far, in most cases you'll need to have a valid subscription. Therefore, it's wise to consider your option and get a subscription that will fit your needs in the best way possible. Next, we're going to take a look at how to watch NFL on Kodi by using official subscription addons.
Fox Sports GO
Fox Sports is a huge name in the world of NFL, as well as in the world of pretty much any other popular sports in the USA. Thanks to this broadcaster's new streaming service, you can now watch the latest NFL games on your Kodi as well.
Called Fox Sports GO, this service is available free of charge for those who already have Fox Sports channels via their cable or OTT providers. All you need to use it is to download Fox Sports GO on Kodi, free of charge. This is an official addon, which makes sure you can enjoy streaming without any buffering, and the addon is being updated frequently as well. Considering that the NFL has a huge number of sports fans all around the USA, you'll get to watch live games as well as on-demand content. This is where Fox Sports truly excels, giving you a behind the scenes look. Also, we'd like to tell you that you can use a VPN for Fox Sports GO if you're not located in the USA.
Sportsnet NOW
In case you live in Canada and if you watch Sportsnet on your TV, there's no reason why not to upgrade your experience. Sportsnet NOW is available for Kodi as a native addon. After downloading it, you'll need to authenticate your account, or you can go for a separate subscription. After all, it's all smooth sailing. However, if you're not currently in Canada, take a look at our article on how to watch Sportsnet from anywhere in the world.
Being one of the most popular sports channels in Canada, Sportsnet provides a plethora of content. Of course, a huge portion of that content is reserved for the NFL. You can watch games live on a huge variety of devices, and there's on-demand content as well. Finally, this channel is also famous for holding the exclusive rights for Premier League games. So, this is good news if you're into soccer as well.
USTV NOW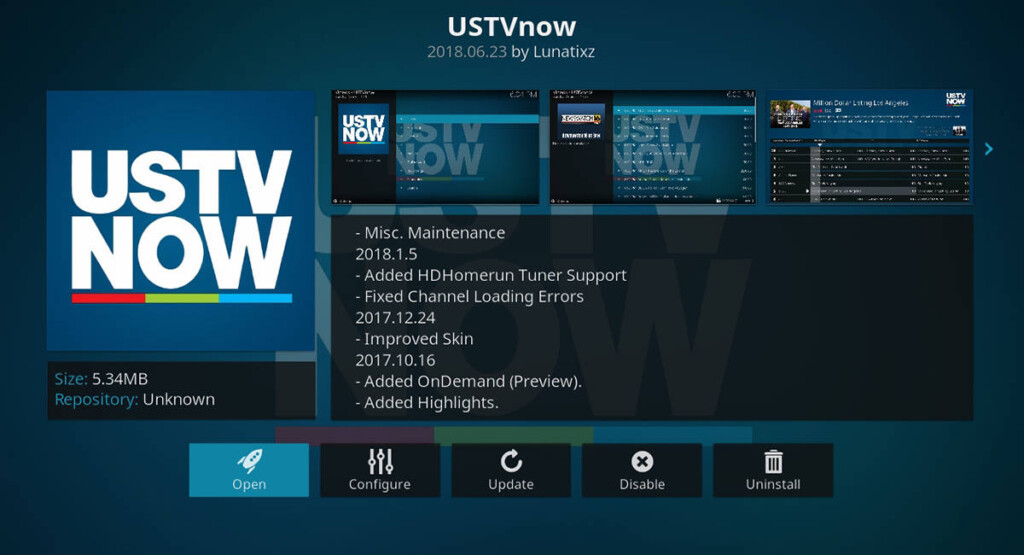 USTV NOW is a live TV service designed for US ex-pats and military. It allows its users to watch a huge away of American TV channels over the Web, using a simple interface. You can subscribe to this service free of charge, and get to watch 5 channels. However, you need to upgrade for the full experience. Priced at $29.00 per month after a promo period, it unlocks channels such as ESPN and ESPN 2, which means that all you NFL-streaming needs will be met.
USTV NOW is available for Kodi natively and you find this addon in the application's repository of official addons. However, you can take a look at our guide to USTV NOW for Kodi if you want a detailed description on how to activate and install this service.
PlayStation Vue (PS Vue)
Launched back in 2015, PS Vue has quickly become one of the most interesting OTT providers. Even though it holds the 'PlayStation' name, it has nothing to do with the console itself. You can use this streaming service on a wide variety of devices, where Kodi is supported as well.
Since we're talking about NFL here, you should know that PS Vue offers access to a series of interesting TV channels such as ESPN and ESPN 2, NBC Sports, as well as a series of dedicated NFL channels and services. To learn more about this service, take a look at our review of PlayStation Vue where you'll get the needed details. It's also important to note that PS Vue is not available in the entire world. However, a reliable VPN should enable this. Here's what you need on how to watch PS Vue outside the US.
PlayOn Browser
So far, we have talked about individual sports streaming services that offer NFL games. Just like you would use those on any device, you use them on Kodi via their official addons. However, what to do if your favorite streaming service doesn't have a Kodi addon. Well, you can try with PlayOn Browser.
PlayOn Browser acts as a third-party client for various services out there like Netflix, Hulu, HBO GO, DirecTV NOW and numerous others. You can use PlayOn to record all of the available content on those services and even store it in the cloud. On top of this, you can take advantage of the service's Kodi addon. In combination, we recommending using DirecTV NOW with PlayOn Browser. That's because DirecTV NOW doesn't have a native Kodi addon but it does provide numerous NFL-oriented channels that you can live stream. This might be a bit technical solution, but PlayOn has done a great job of optimizing the entire process.
Additional Resources: What's Next?
Before we let you, we'd like to provide helpful resources. We have talked about how to watch NFL on Kodi, but your search shouldn't stop here. Here are other useful overviews of the best addons for Kodi:
Final Thoughts
We sincerely hope that you found at least one fantastic source of NFL content. As you can see, watching NFL on Kodi has never been easier. All you need to know is an add-on's name and where to find it. In case you have other question about how to watch NFL on Kodi, don't hesitate to post a comment below.
Finally, we'd like to ask you to share this article online, as well as to follow us on Facebook and Twitter. Thanks!