It's no secret that Kodi is often associated with piracy. However, it would be a shame to think of Kodi as a gateway to copyright infringement, especially since we're talking about the best home theater software available right now. So, can Kodi be used legally? And more importantly, how to use Kodi legally? That's what we're here to help you learn.
First, let's address the question of Kodi's notoriety. If you've been keeping up with Kodi-related news in the past, you've probably encountered some worrying stuff. We're talking about announcements of increased piracy-fighting efforts, arrests, prison sentences, and plenty more. And of top of that, there were talks about malware as well.
Sounds scary, right? Well, you need to understand one thing. All of the news we mentioned above aren't related to regular Kodi users. Instead, they're about developers of illegal Kodi addons. Of course, we're not saying that you should use any of those addons. We're saying that there's nothing to be afraid when it comes to using Kodi.
As you already know, we're going to teach you how to use Kodi legally. This begins with installing the application, as you want to make sure you've covered well starting with the basics. We'll then teach you how to import media content, install add-ons, and more.
Finally, let's talk about what you want to know. Here's how to use Kodi legally in 2020, including everything from installing up to using the application.
How to Install Kodi Safely & Legally?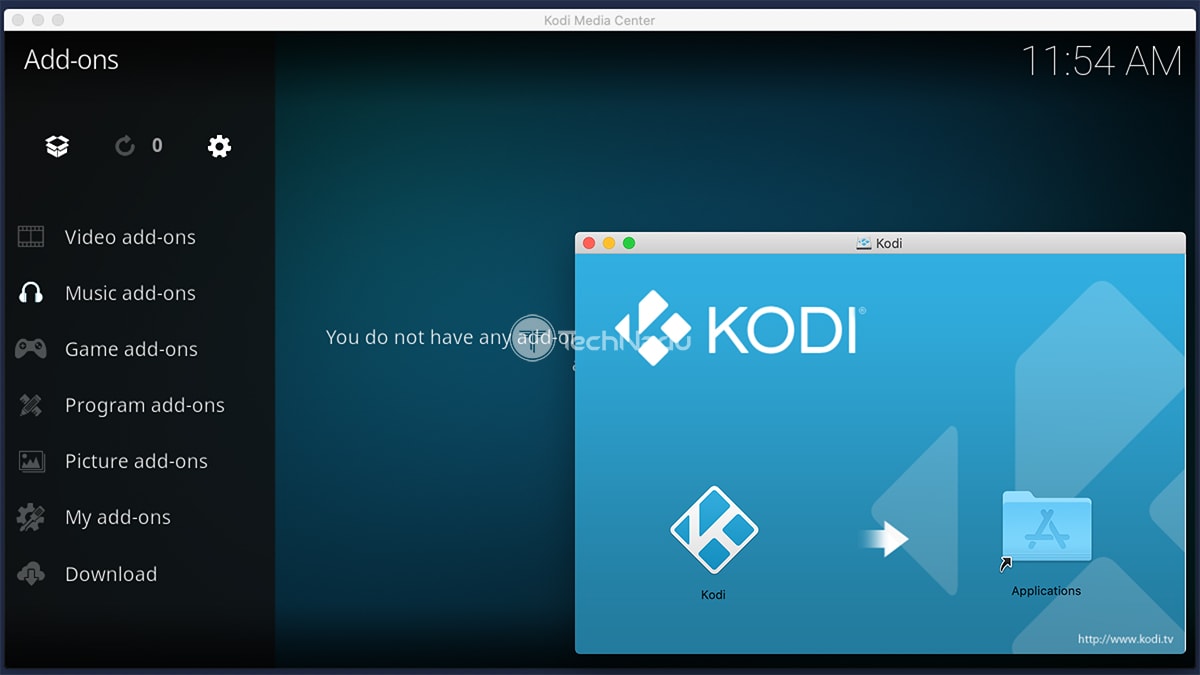 Remember that Kodi is a free-of-charge application - and it's available for download from its official website. Therefore, don't trust any App Store apps or individual websites that charge money for downloading or using Kodi, as those are mostly illegal options.
Keep in mind that Kodi is not a 'black market application.' This means there's no reason to download it from torrent websites or any alternative sources. Instead, you need to visit its official website and download the application to your device.
To help you with this, we've produced a series of guides on how to install Kodi. As you can see below, we've covered all of the popular platforms, as follows:
You should also keep in mind that the latest major version of Kodi is - Kodi 18 Leia. And also, keep in mind that Kodi gets incremental updates from time to time. For example, Kodi 18.7 was released in May 2020, while Kodi 18.6 was released in March 2020.
Updating Kodi is done by reinstalling the application. You need to download the latest version from its official website and then simply reinstall the apps. To learn more, you can consult our guide on how to update Kodi.
What Types of Content Are Allowed to Import in Kodi?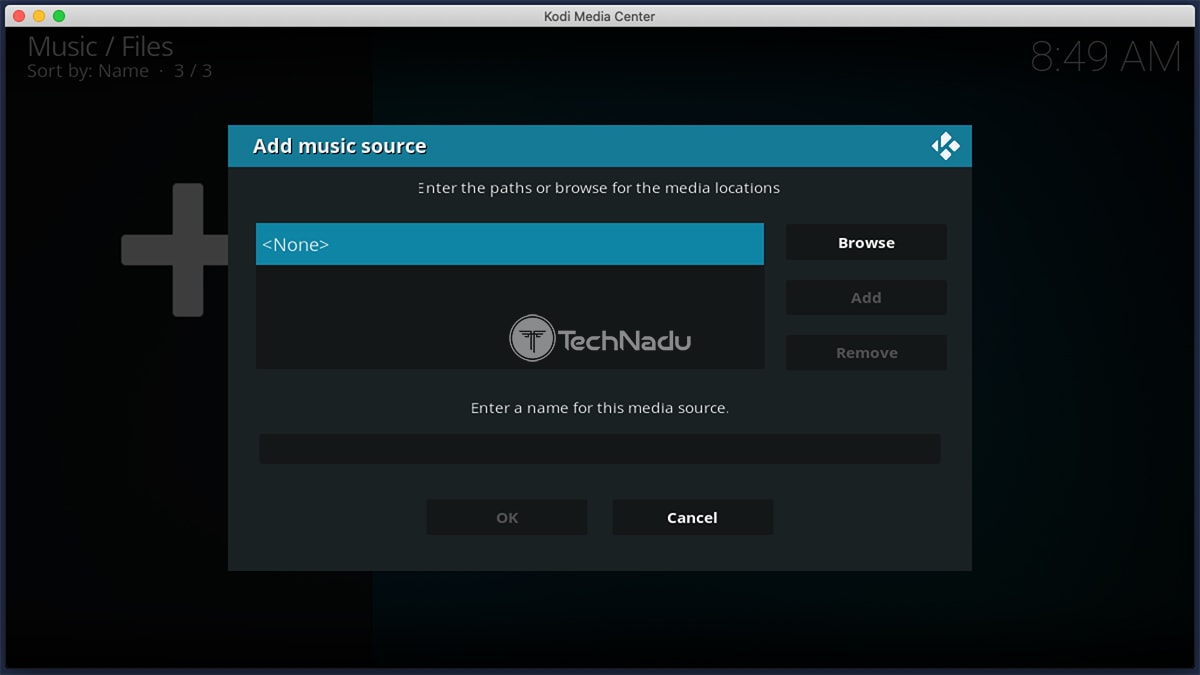 Let's say that you have a collection of media stored on your computer. These can be movies and TV shows that you've purchased from various online stores. Besides, this can be music as well. Since you've purchased those files, you can do what you want with them. This also means you can import and play them via Kodi.
What's important to be highlighted here is that you need to use legal ways to obtain those files. This means you need to buy movies, TV shows, or music from an online store.
If you plan on playing commercial movies, TV shows, and music on Kodi, know that those titles need to be DRM-free. By being DRM-free, you're allowed to download those files to your computer (or any other device) and choose any application to play them - which is Kodi in this case.
So, you can feel free to import videos to Kodi as well as to import your music library and add your photos to Kodi – as long as you own those files. And also, here's how to create your own Kodi media library.
We'll also mention that you can use Kodi to organize your own movies, clips, and photos. Since Kodi can organize those files, the application presents a good way to keep all those files stored in one place and play them whenever you want.
What Types of Kodi Add-ons Are Legal to Use?
You might be surprised to find two different types of add-ons for Kodi. We're talking about official and unofficial add-ons here, so let's explain the differences between these two.
Official (Legal) Kodi Addons
Official addons of Kodi are installed via Kodi's own repository of addons. This means you install them by using the application's interface by going to Add-ons > Download. Here is where you'll find hundreds of different options, all of which are approved by Kodi's development team.
There's really a nice selection of add-ons, with some of the most popular options being Crackle, BBC iPlayer, Red Bull TV, Netflix, and Fox Sports Go. As you can see, each of those comes from legal media streaming services - and they all allow you to stream the content that's already found on their websites.
Further Reading: How to Watch PPV on Kodi / How to Watch UFC on Kodi
TechNadu's team has been spending plenty of time trying all kinds of addons. With this said, we've produced a large number of overviews of the best Kodi addons.
We're talking about legal options only, as follows.
Unofficial (Illegal) Kodi Addons
Unofficial add-ons have become increasingly complex and more capable than ever before. By installing one, you gain access to a library filled with different kinds of content. They can offer movies, TV shows, music, live TV channels, radio stations, audiobooks, and everything in between.
The problem with this is that they bring illegally obtained content. Therefore, we are talking about piracy and copyright infringement here. This is why we often get to hear about Kodi as being a piracy tool. And also, this is why many third-party developers and entire illegal repositories are often persecuted and shut down.
How to Know if You're Using a Legal or Illegal Addon?
You might be wondering how to differentiate between legal and illegal add-ons. Well, for the most part, legal addons are only found in Kodi's private repository. It means that you access them via Kodi's interface, which is how you install and use them.
However, it's also true that a number of legal addons are found outside of Kodi's own repository. In other words, you download and install them from the Web. Therefore, the situation isn't quite black-and-white, and it requires you to carefully approach this problem.
Of course, it all comes down to the type of content those addons are serving. If you come across commercial movies available free of charge, that's a clear indication that you're using an illegal addon.
Want to Learn More About Using Kodi?
While we have your attention, we'd like to recommend additional resources found on TechNadu. These will help you expand your knowledge about Kodi, and help you activate new types of features.
Check out some of our most popular articles below.
We hope that we managed to clear any doubts you might be having about using Kodi. In case you have additional questions, feel free to post a comment below - and our editorial team will respond as soon as possible.