The question of whether to install official vs. unofficial Kodi addons has plenty of different implications. We're not only talking about their content libraries or their performance. We're also talking about potential legal consequences.
That's right, using Kodi can be illegal. Unless you're careful about the types of addons you install on Kodi, you could be in a for a big surprise. More precisely, you could find yourself caught in the crossfire between piracy-fighting organizations and malicious actors.
With that said, TechNadu's team wants to spread the knowledge of using Kodi safely. And therefore, we've wanted to do a comparison of official vs. unofficial Kodi addons, teaching you all there's to know about this topic. And that's precisely the primary goal of this guide.
Related Content: What Is Kodi & Why You Should Use It? / How to Use Kodi Legally?
To give you an overview of this guide before we dive in, we've prepared a handy table of contents, found below. We highly recommend reading this entire article. However, if you're in a rush, make sure to use the provided quick-jump links.
What Should You Know About "Official" Kodi Addons?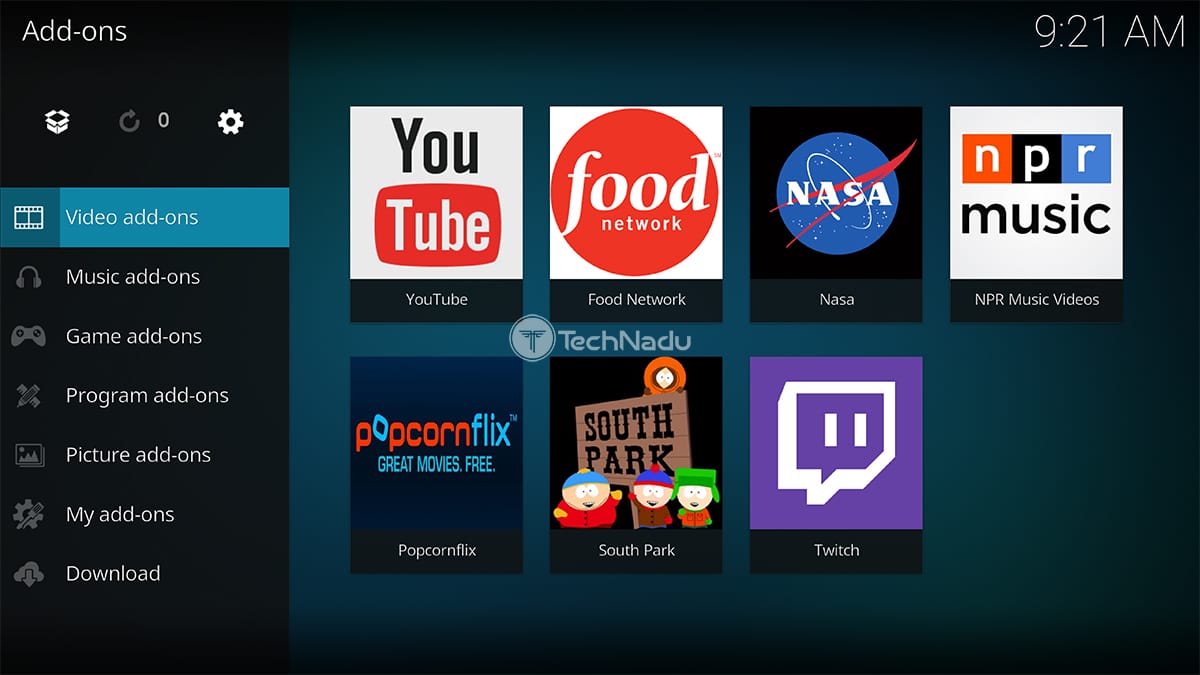 First, we are going to take a close look at the official Kodi addons. Here's everything you need to know about this type of software extensions for Kodi.
What Are Official Kodi Addons?
When talking about "official" Kodi addons, we're talking about addons found in Kodi's repository. And yes, we're talking about the repository maintained by Kodi's development team (accessible from within the app itself).
Since Kodi's development team has "approved" those addons, this tells us a few things. First of all, this tells us that they're legal – as no copyrighted content can be found here. And also, this means that they're safe to use.
Keep in mind that we're not talking about addons made by Kodi's team here. Instead, these are designed by third-party developers and volunteers. However, based on their role and performance, they've been approved to appear in Kodi's repository.
Where to Find Official Kodi Addons?
As already noted, official Kodi addons are found in the application's repository. This makes installing and managing them quite easy. Obviously, this is one of the most significant benefits of using this type of Kodi addons.
However, we also need to note that legal Kodi addons can be found outside of Kodi's repo as well. In our article on the best Kodi repositories, you'll find a handful of legal options. The only difference here is that those addons haven't been submitted to Kodi's repository.
As a general rule, installing addons from Kodi's repository is perfectly safe and legal. The same applies to some addons found on the Web – but in this case, you need to triple-check from what source they come and what types of content they bring.
What Types of Content Do Official Kodi Addons Bring?
There are different kinds of official Kodi addons. However, we're sure you'll be primarily interested in video addons - these act as streaming-related extensions for Kodi, integrating third-party streaming services with the application.
In terms of their content, they bring video content. This can include on-demand movies and TV shows, live TV channels, and other types of video clips (both short- and long-form).
How to Install Official Kodi Addons?
The best thing about official Kodi addons is that you can install them easily. Keep in mind that this process is done without leaving Kodi's interface. So, let's explain this procedure.
Launch Kodi and wait until its home screen appears.
Then, select 'Add-ons' using the application's main menu.
Click on 'Download,' found in the bottom-left corner of your screen.
You'll now get to pick a category. So, go ahead with 'Video Add-ons,' but remember to explore other groups as well.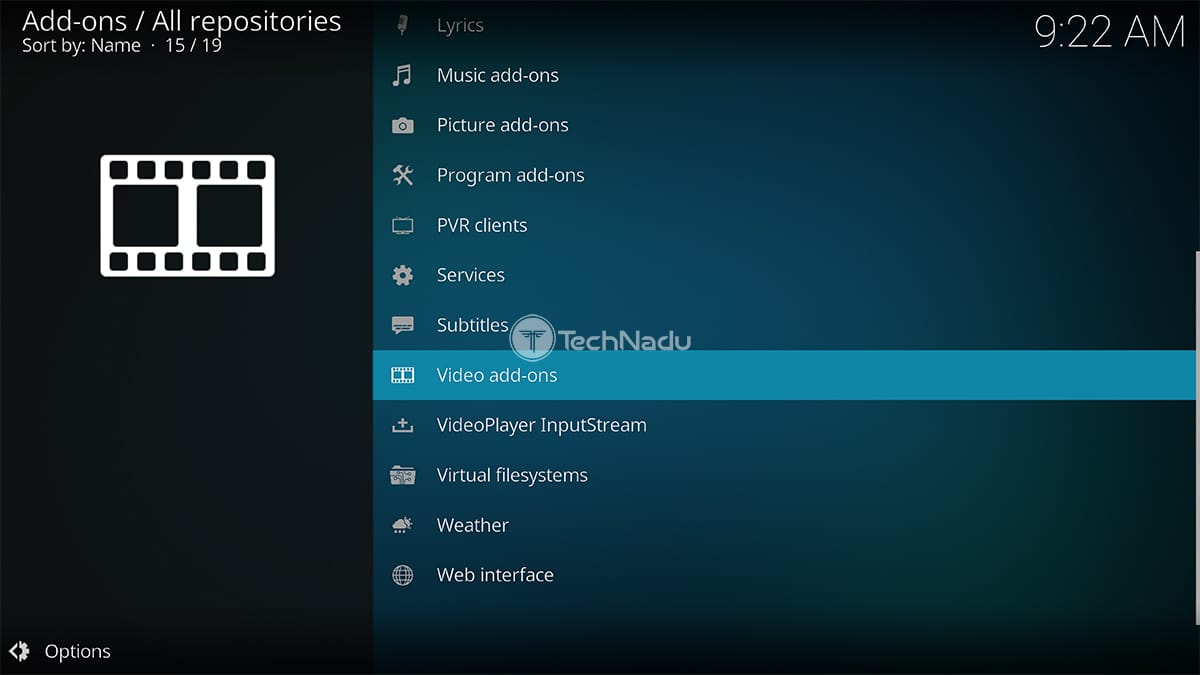 This will list the available addons. Click on the name of any addon to open its overview.
Finally, hit the 'Install' button to finalize the procedure.
What Should You Know About "Unofficial" Kodi Addons?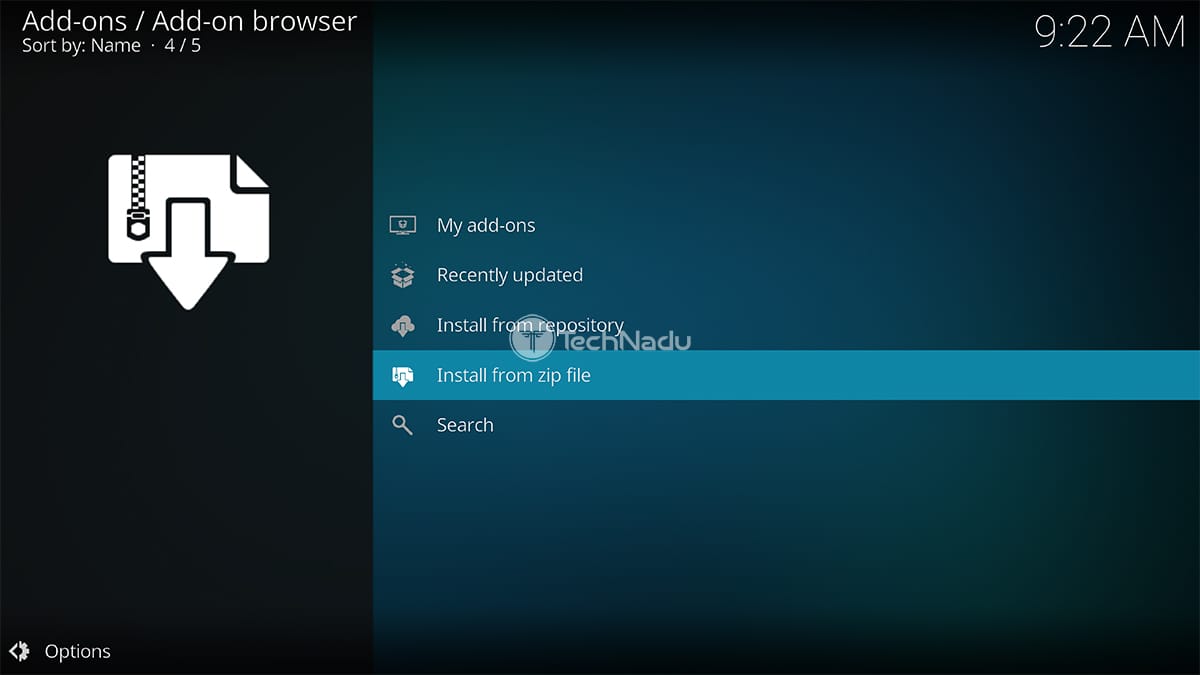 Now, it's time to take a look at a whole different side of Kodi. Here's everything you need to know about unofficial Kodi addons.
What Are Unofficial Kodi Addons?
As its name gives a hint, these are "unofficial" addons. It means that they're not controlled, reviewed, or supervised by Kodi's development team. Instead, they simply take advantage of Kodi's open nature.
Considering that anyone can build and distribute these addons, this raises many questions. This is precisely how malware spreads among Kodi users, even though there are even more severe consequences to using these.
When reading about authorities going after Kodi in terms of piracy, you'll see that those articles always refer to unofficial addons. And more precisely, they refer to creators of unofficial addons and those who host unofficial repositories.
Where to Find Unofficial Kodi Addons?
The fact is that Kodi doesn't impose restrictions on what type of add-ons you can install. All you need to do before installing unofficial add-ons is to enable 'Unknown Sources' on Kodi. From that moment on, any type of addon can be integrated with Kodi.
With this said, unofficial addons are found all over the Internet. They are hosted in repositories that you can access via your Web browser, or via Kodi itself. Once you add a repository to Kodi, the application can access ZIP files and install any addon out there.
What Types of Content Do Unofficial Kodi Addons Bring?
Now, here's the most significant difference between official and unofficial Kodi addons. In this case, we're talking about the latest Hollywood blockbusters in addition to premium TV channels, music streaming, and plenty more.
Considering that unofficial addons offer all that premium-level content for free it is clear that something's wrong. Well, what's wrong is that we're talking about copyrighted material here. Or in other words, this is a clear example of piracy.
How to Install Unofficial Kodi Addons?
Here at TechNadu, we strive for total transparency. With this said, to make this comparison of official vs. unofficial Kodi addons complete, here's how to install this type of addons.
Launch Kodi and wait until its home page is ready for use.
Now, go to the application's Settings and click on 'File Manager.'
This is where you'll need to add a URL of an online repository. Once you do so, Kodi will have a source using which it'll access the ZIP files of individual add-ons.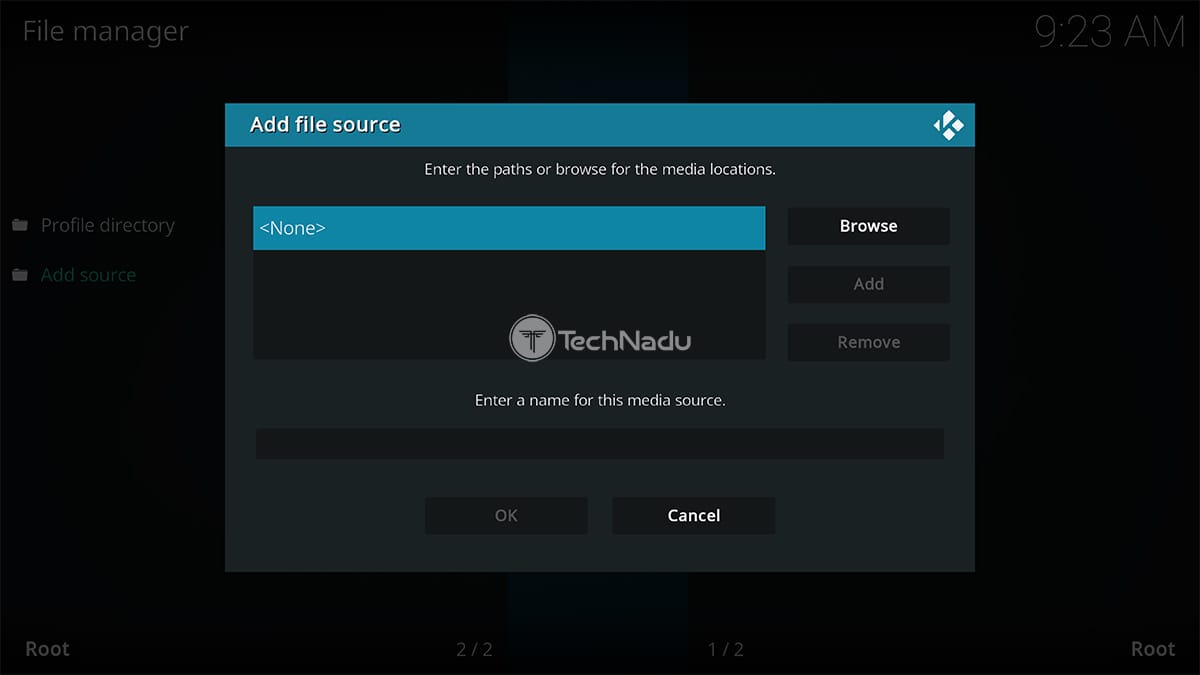 Then, go to Addons > Open Box icon > Install from ZIP File.
Once you navigate to the newly added repository, you can install it so that it appears in Kodi (the installation file always comes in the ZIP file format).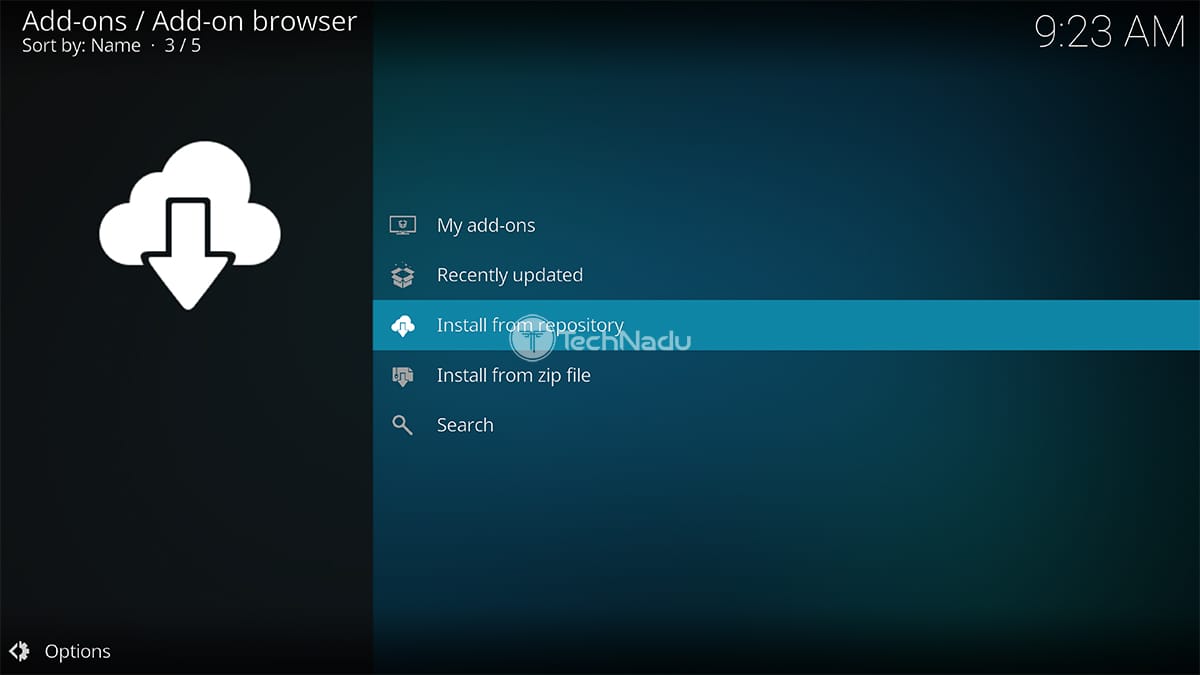 Finally, installing addons is done by going to Add-ons> Open Box icon > Install from Repository.
We won't provide detailed instructions as we're talking about illegal content here. The goal of giving you an overview of this process is to help you differentiate official and unofficial add-ons in terms of their installation methods.
Official vs. Unofficial Kodi Addons – Which Ones Should You Use?
To summarize this article and help you reach the right conclusion, we've prepared a handy table. So, take a look below.
| | Official Addons | Unofficial Addons |
| --- | --- | --- |
| Installation Method | Simple | Complex |
| Reviewed by Kodi's Team | YES | NO |
| Copyrighted Content | NO | YES |
| Potential Malware Threat | NO | YES |
| Legal to Use | YES | NO |
The conclusion is that most unofficial addons are illegal to use. These primarily act as repositories of commercial and copyrighted content, which makes using them against the law. And this is precisely why many individuals think that using Kodi is illegal as well.
The truth is that using Kodi is illegal only if you start incorporating copyrighted content with the application. As long as you're not straying away for official addons, there's nothing to be worried about.
What Are the Best (Safe & Legal) Kodi Addons in 2020?
In our central article on the best Kodi addons right now, you will find more than 50 recommendations. All of those are tested by our team, hands-on. This means that those addons work correctly, and they bring tons of content.
If you need some on-point recommendations, a good place to start is by trying out the BBC iPlayer, Crackle, Popcornflix, FilmRise, and Red Bull TV addon for Kodi.
Besides, we've also produced a series of guides for individual types of add-ons. We've listed those guides below, so make sure to take a close look and pick your areas of interest.
How to Make Sure That You're Using Legal & Safe Kodi Addons Only?
When using Kodi addons, there are several things to keep in mind – if you want to stay on the legal side of the law. So, here's how to ensure that you're using legal addons only.
Install Addons Only From Kodi's Repository: This is perhaps the best advice we can give you. If you only rely on addons from Kodi's official repository, the chances are that you'll be using addons that won't lead to copyright infringement.
Don't Use Third-Party "Unofficial" Addons: Even though there are some legal Kodi addons that can be installed from the Web, you need to be very careful with those. Since you can't verify the sources of their content, we recommend you avoid those altogether.
Don't Fall for "Free" Addons That Promise the Latest Movies: We're talking about the latest Hollywood blockbusters here – that are still in theaters or have recently ended their theatrical run. If you get something premium without paying, this is always a red flag, especially if you've downloaded addons from the Web (instead of using Kodi's official repository).
Don't Install/Use Kodi Builds: Kodi builds combine skins and addons into a single package. When you install a build, you get dozens of addons at once. However, and we can't stress this enough, there's no such thing as a legal Kodi build. All of those you'll find online are designed for piracy, primarily.
Rely on "SafeKodi" to Check for Malware: Finally, know that you can use the SafeKodi addon to check for potentially problematic addons that might also serve malware. The addon works by checking your locally stored Kodi addons, giving you a warning if something suspicious is happening.
If You're Sticking to Legal Kodi Addons, Is There Still a Reason to Use a VPN?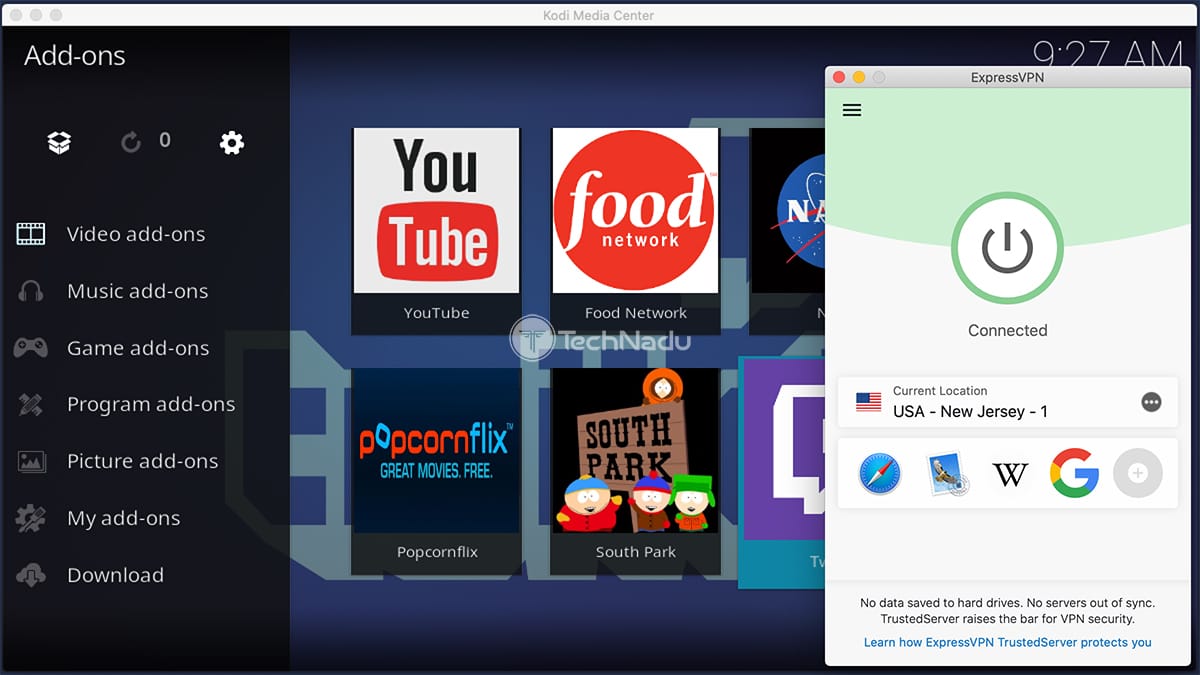 Yes, you should combine a VPN with Kodi, as this is the best way to unblock this application and all of its content (including any of its official addons as well).
Even if you only rely on official addons from Kodi's repository, know that many of those are geo-restricted. For example, BBC iPlayer is restricted to the United Kingdom. Addons like Popcorntime and FilmRise are either partially or entirely limited to the United States. Without using a VPN, you'll miss out on a considerable number of movies and TV shows.
Related Content: What Are VPN Services / How Do VPNs Work
Of course, VPNs help you do more than just unblock geo-restricted content. They boost your privacy and security online, encrypt your Web data, and make you anonymous on the Internet. They can even fight against ISP-imposed throttling, helping you regain the full speed of your Web connection.
With all of this said, know that we've tested a large number of VPN services, and you can read more about the options recommended by our team in our guide to the best VPNs for Kodi. Keep in mind that the VPN that stands out from the rest is ExpressVPN, especially when it comes to Kodi. So, make sure to read how to get ExpressVPN's 30-day trial account on all your devices.
Related Content: How to Set Up a VPN on Kodi
This brings us to the end of our "Official vs. Unofficial Kodi Addons" comparison. If you have any thoughts or questions, feel free to use the comments section below. And of course, don't forget to share this article online if you think it could help other Kodi users.