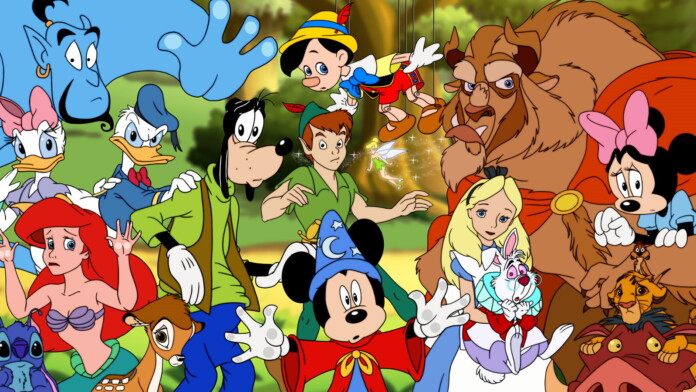 You are never too old to watch cartoons, right? No matter if you'd like to relive your childhood memories or to entertain your kids, Kodi could be a powerful ally. With hundreds of sources of addons and numerous customized Kodi builds, it's no wonder why this home theater software is so popular. Both developers and users like to tinker with this media-streaming player, which becomes more powerful with every new iteration. Besides, there's no shortage of useful and entertaining addons. You are about to see this for yourself since we'll be taking a look at the best cartoon Kodi addons.
TechNadu's team of writers is always on the lookout for new and exciting addons. This is why you can often find useful guides for specific groups of addons. However, we don't just give you a list of addons. Instead, we dive deep and try to explain in the best possible way how to use these addons. More precisely, our guides feature step-by-step installation and an overview of the most important features. Things won't be any different in this article, where we'll talk about the best cartoon Kodi addons.
Disclaimer: We will be talking about software developed for Kodi – which is based on open-source code. However, the following software comes from unofficial third-parties. In addition, it is publicly available and free of charge. TechNadu doesn't claim any responsibility for how our readers decide to utilize the following software. Please note that we don't condone sharing pirated content and copyright infringement. TechNadu is not affiliated with the software mentioned in this article in no way. Make sure to carefully read the above-said disclaimer and ensure the proper use of the software.
WARNING: Before You Continue…
Even without your explicit consent, your ISP (Internet Service Provider) is collecting and filtering your Web browser data. This means that using Kodi to stream copyrighted content might get you into legal trouble. Also, your ISP might block access to specific streams, which leads to Kodi errors, or entirely blocked and throttled streaming. This is why users of Kodi should always use a VPN to make sure their identity and privacy are protected while streaming.
TechNadu's editorial team uses and strongly recommends ExpressVPN. This is, by far, the fastest and most reliable VPN with the power to unblock any website and service. Once activated, ExpressVPN encrypts your Web traffic and makes it anonymous – keeping it away from your ISP's prying eyes. In fact, you will become invisible on the Web since your user logs, and your traffic history isn't stored on any server.

Make sure your Web browsing and streaming aren't used against you. Subscribe to ExpressVPN and enjoy using Kodi without any restrictions!
The Best Cartoon Kodi Addons – Official Picks
We will start our list of the best cartoon Kodi addons with official sources. In case you don't know, there are official Kodi addons and unofficial, third-party, addons. The first group is brought by the company behind Kodi and comes with an easy installation. On the other hand, unofficial addons come with Web-based third-party sources and their installation has a bit more steps. Either way, you'll be presented with thousands of different cartoon sources.
South Park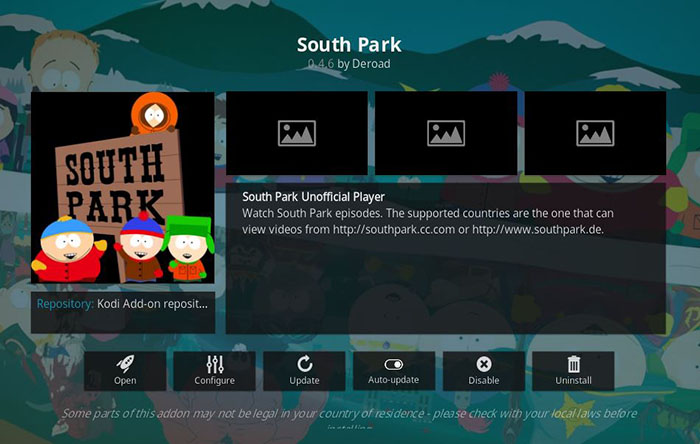 We are not sure if South Park is the right choice for your kids, but we are sure that many of you enjoy watching it on your own. Since this is one of the most popular cartoons of its kind, there are millions of fans out there who'd like to watch the entire series.
Among official addons (found at Add-ons > Downloads > Video Add-ons), you'll find South Park as one of the suggestions. This is an incredibly helpful addon for South Park fans since it brings every single episode from every season – always up-to-date and fully working. Since there are more than 20 seasons, having all those episodes in one place is an incredible achievement. This is why South Park is one of the best adult-friendly cartoon Kodi addons.
The home screen of this addon simply lists all of the available seasons. You click on any of them, and you'll be greeted with a grid of episodes. Click on an episode to start playing. It's that simple.
Here's how to install the South Park addon:
When you open Kodi, you will see its Home screen. On the left side, you will see the main menu consisted of different categories of content. Click on Add-ons.
Once inside the Add-ons section, click on Download in the left-placed menu.
Now to go Video Add-ons. What you will see now is the list of available addons.
Find 'South Park' and click on this addon's name.
Next, click on the 'Install' button.
After several seconds, your new addon will install. Then, you will be able to find in the Add-ons section of Kodi.
The Best Cartoon Kodi Addons – Unofficial Picks
The world of unofficial Kodi addons is vast. Even though you can always find a couple of useful official addons, your experience of using Kodi won't be complete without unofficial ones. Even though they come with the identical installation method for each of them, unofficial addons are found within different repositories. This is why we'll include detailed guides as well. Let's jump right in.
Placenta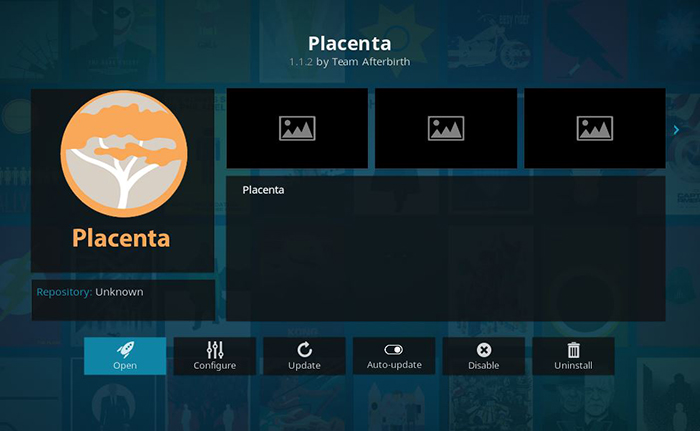 Many of you have probably heard about Placenta. Brought to us by Mr.Blamo, this addon is all about movies and TV shows. In fact, it's built upon the same code used by Exodus – which is still a hugely popular option for Kodi users.
You might be wondering why is Placenta one of the best cartoon Kodi addons? Well, there's one good reason for that. The latest update brought a whole section dedicated to kids. It's called 'Kids Corner' and you can find on the home page of Placenta. You will be presented with 18 different cartoon titles, or themes. Each of these brings their own set of sub-categories. So all in all, there really is plenty of content to be found here. And on top of all this – it seems that all those links work without any issues.
In case you'd like to learn more about Placenta, use the provided link to open our in-depth installation guide.
Incursion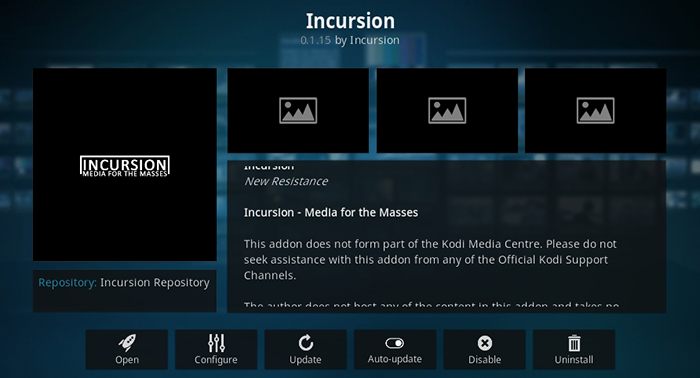 This is one of the most popular third-party Kodi addons that unlocks a whole world of entertainment. It's especially handy if you like watching sports, as well as certain types of content like anime TV content.
Quite often, we see addons that bring lots of content but that lack proper organization. This isn't the case with Incursion. You will see this as soon as you open the addon, where numerous different categories await. To get to children-friendly content, go to Movies > Genres > Animation. The same applies to TV shows. You will find a huge selection of titles, many of them in the HD format. The addon does a good job of maintaining its streaming links and removing non-working ones. This is why you'll hardly find a movie or TV show that isn't working.
The installation of Incursion is simple as well, which is why we consider it to be at the top of the best cartoon Kodi addons.
UK Turk Playlists
Aside from cartoons, the UK Turk Playlists offers a broad range of content. You can use this addon to watch movies, TV shows, and live TV programming.
Upon launching the addon, you will see a nicely organized grid of icons. At the moment of writing this article, there are 14 content categories filled with tons of fully-working content. To get to children-friendly shows, simply click on 'Cartoons'. Inside, you will find more than one hundred titles. Some of these are animated movies, while others are TV serials. No matter what you pick, you'll get to choose from different sources. Each of these brings different levels of video quality, suitable for different kinds of Internet connections.
At the moment, you will hardly find a better overall addon. This is why we've placed it on TechNadu's list of the best Kodi addons. For more information, read our installation guide for UK Turk Playlists.
Atom Reborn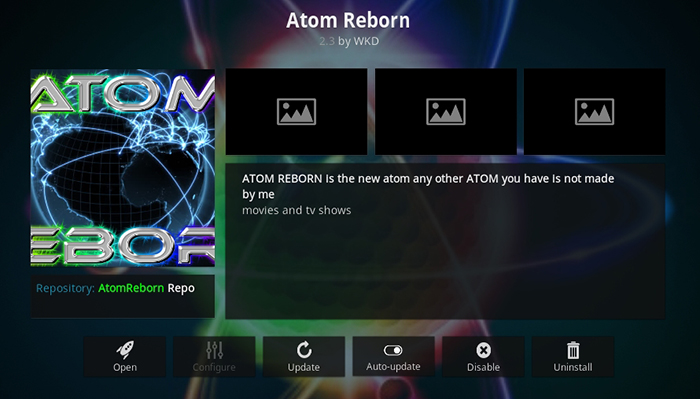 Next on our list is a brand-new all-in-one addon. Even though this is our recent discovery, this has quickly become one of the favorite addons of our team. We are more than sure you're going to love what Atom Reborn offers.
Since we're talking about the best cartoon Kodi addons, we'll focus on that segment. Once you install Atom Reborn, you will find a content category titled 'Little Humans Zone'. In there, three options await – Disney Collection, Kids Cartoons, and Kids Movies. Sadly, the first category seems to be broken at the moment. However, you can find hundreds of cartoons and movies in the rest of the categories. These feature both older and the latest titles.
If you're willing to try this addon, here's how to install Atom Reborn.
Nemesis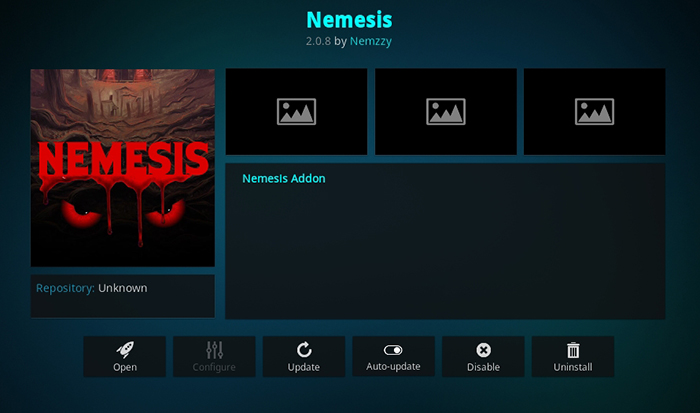 Finally, we've come to Nemesis. This is a long-standing addon that managed to survive a few turmoils. Despite being forced to shut down a while ago, Nemesis is online again. Let's take a closer look.
When you open Nemesis, you will see a bunch of different categories. This addon provides access to movies, TV shows, music, audiobooks, and everything in between. A section called 'Kids Zone' is where you should take a look. Even though it doesn't have a huge repository of cartoons, you will find some highly popular titles. We feel that your kids are going to love these, which is why we've placed Nemesis on the list of the best cartoon Kodi addons.
You can learn more about Nemesis by using the provided link. This is where we talked about the installation and additional features.
Additional Resources: What's Next?
Now that you know a bit about the best cartoon Kodi addons, it's time to explore other topics as well. Here are some of the articles found on TechNadu that you'll find useful.
Final Thoughts
Dear fans of cartoons, this is where we end our list of the best cartoon Kodi addons. We hope that you managed to install all of our suggestions and that you're now enjoying in an unlimited library of content.
Finally, make sure to follow TechNadu on Facebook and Twitter – and make sure to share this article online. Thanks!