Sportsnet NOW lets you stream the NHL, NBA, MLB, and plenty more - starting at only $19.99 per month. This is one of the most affordable sports streaming services out there, but it also comes geo-restricted. So, if you're wondering how to watch Sportsnet NOW outside Canada, know that you've come to the right place.
Yes, it's possible to unblock and access Sportsnet NOW from any country in the world. To make that happen, you need to use a VPN service. We'll tell you which one to use, how to use it, and more. Therefore, let's jump right in.
Where Is Sportsnet NOW Available?
Sportsnet, on its own, is available worldwide. You can visit the website from pretty much any country in the world, and read articles, watch short-form videos, and listen to radio stations without any problems. However, know that Sportsnet NOW (the media streaming service) is available in Canada only.
Unless your device has a Canadian IP address, Sportsnet NOW will detect that you're not in Canada and will show you the following error message:

With that said, the trick here is to replace your IP address with a Canadian one. VPNs can make that happen, so here's what you need to do.
How to Watch Sportsnet NOW Outside Canada
So, to watch Sportsnet NOW outside Canada in 2021, make sure to do the following:
Step #1: Find the Best-Working VPN to Unblock Sportsnet NOW
Keep in mind that it's crucial to pick a VPN not only capable of unblocking Sportsnet NOW but also capable of bringing you a pleasurable streaming experience. With that said, you'll want a VPN with plenty of servers across Canada, multiple VPN protocols, and easy-to-use apps.
Based on our experience and hands-on testing of 60+ VPN services, the best VPN is none other than ExpressVPN. You can count on it to unblock Sportsnet NOW in an instant. Also, you get plenty of servers, numerous native apps, and pretty much anything else that you expect from a well-versed VPN service.
3,000+ VPN servers in 160 VPN server locations in 94 countries, 5 Simultaneous connections, Fast and stable connection, No activity logs or connection logs, No bandwidth limits, Strong encryption, 24/7 live chat support, and 30-day money-back guarantee.
If you'd like to expand your options a bit, you'll find the segment about the best VPNs for Sportsnet NOW below. Use the provided quick-jump link if you want to review your options straight away.
Step #2: Get Your VPN Subscription
Hopefully, you'll listen to our advice, and you'll subscribe to ExpressVPN. If you decide to do so, visit the VPN's website and select the button labeled 'Get the #1 Rated VPN.' This will lead you to the VPN's sign-up form, showing you its available subscription plans.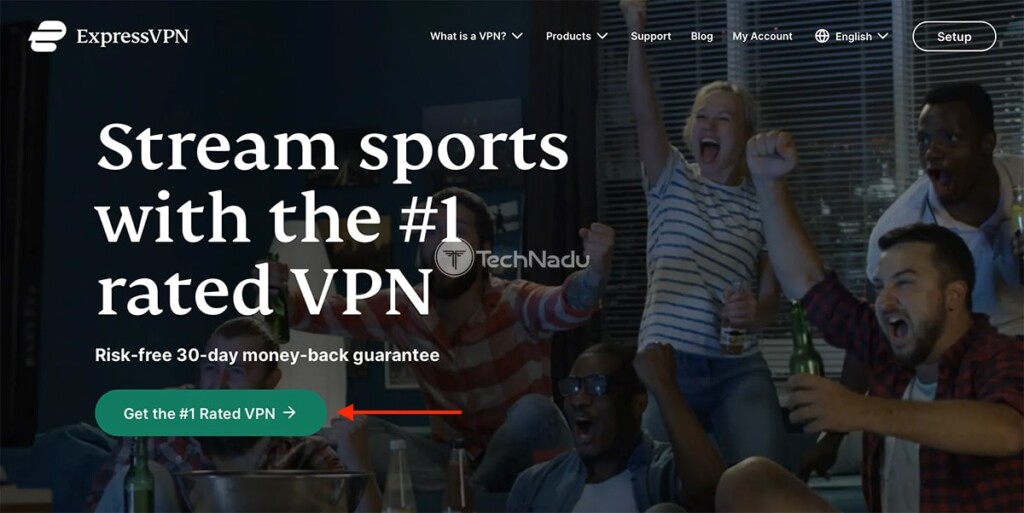 Right now, you can choose from three subscription plans. They're the same - except for their prices and their renewal periods. If you're looking to save in the long run, feel free to pick one of the long-term subscription plans.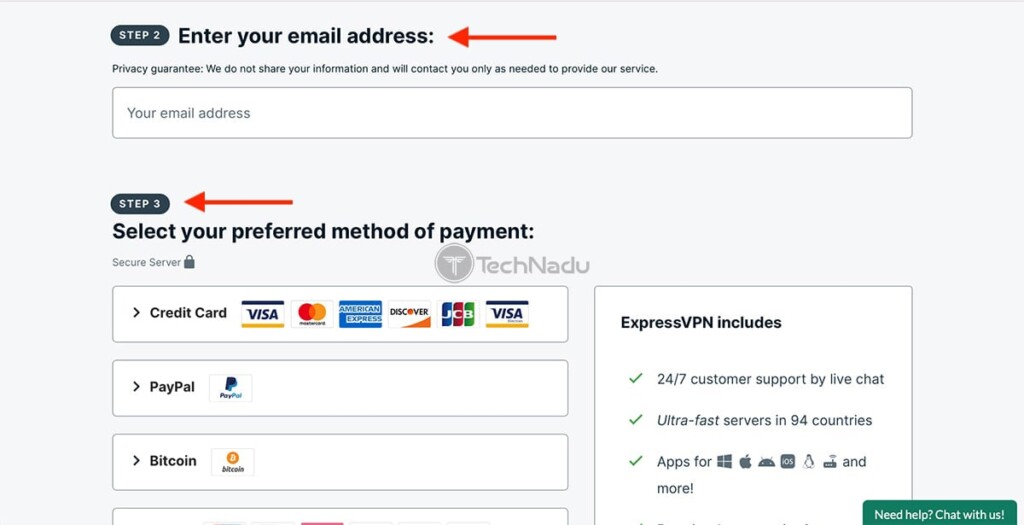 Then, provide your email address and pick a payment method. As soon as you're done signing up, expect a confirmation email from ExpressVPN's team. You can now proceed to download the VPN on your device, as explained just below.
Step #3: Download & Install the VPN on Your Device(s)
One of the reasons why we recommend ExpressVPN is due to its platform compatibility. This VPN has native apps for any device, including computers, smartphones, tablets, and more. Remember that you'll need to install the VPN on any device(s) you'll use to stream Sportsnet NOW.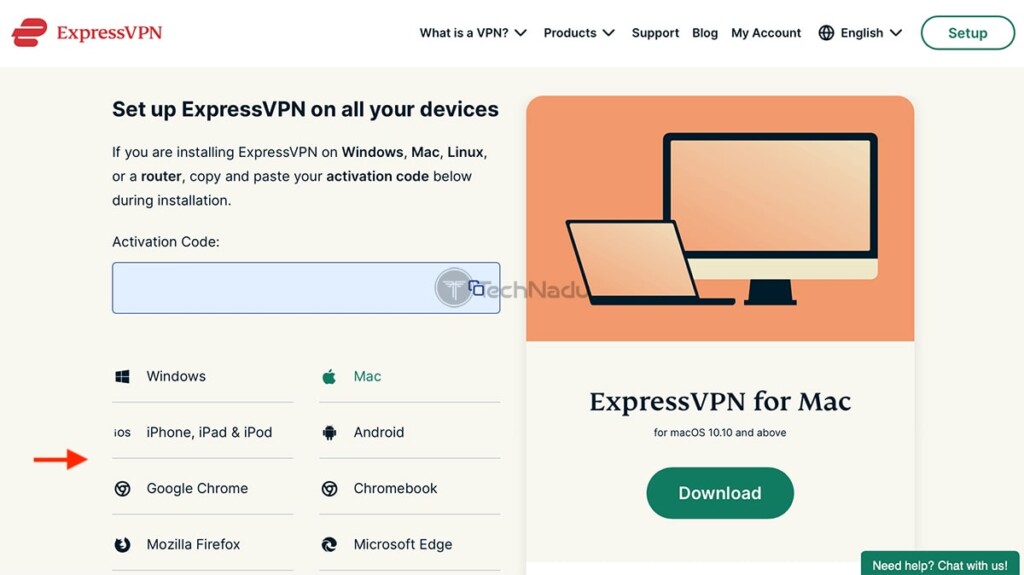 So, we highly recommend you check our central guide on how to download, install, and use ExpressVPN (covering all of its supported devices). However, if you're yet to subscribe to Sportsnet NOW, know that you'll need to install ExpressVPN on Android or iOS/iPadOS.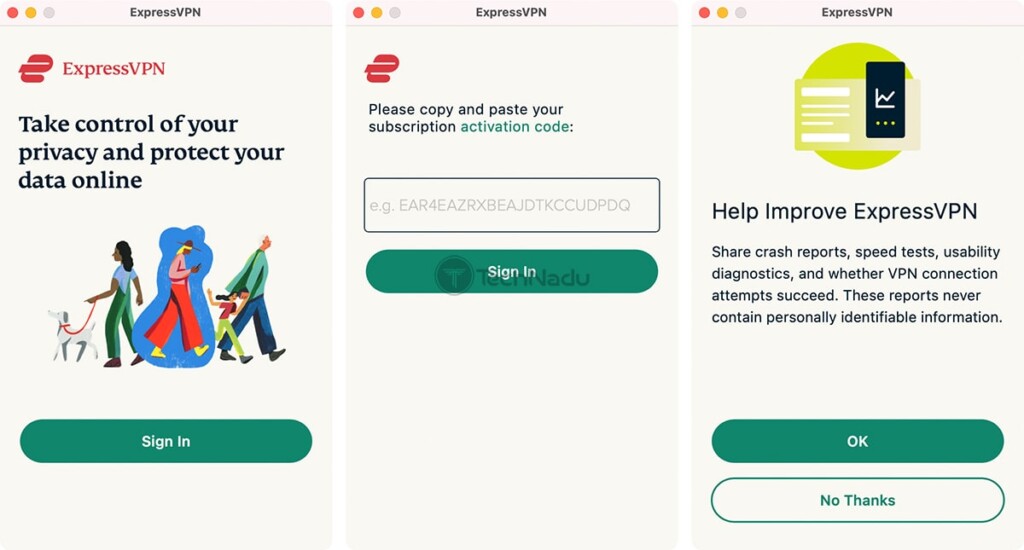 After you install the VPN, make sure to launch it for the first time. You will need to log in to your account and complete the initial setup. You should be looking at its home screen now, so let's proceed to the next step.
Step #4: Connect to a VPN Server in Canada
To connect to a server in Canada, you need to be on ExpressVPN's home screen. Click on the button just below the ON/OFF switch you'll see there. At this moment, a new window will open, and you should see the search bar at the top.
Type in 'Canada' to reveal ExpressVPN's servers in that country. And then, double-click on any server you'll see there. As a general rule, it would be best to avoid overly remote servers, so find the one that's closest to your physical location.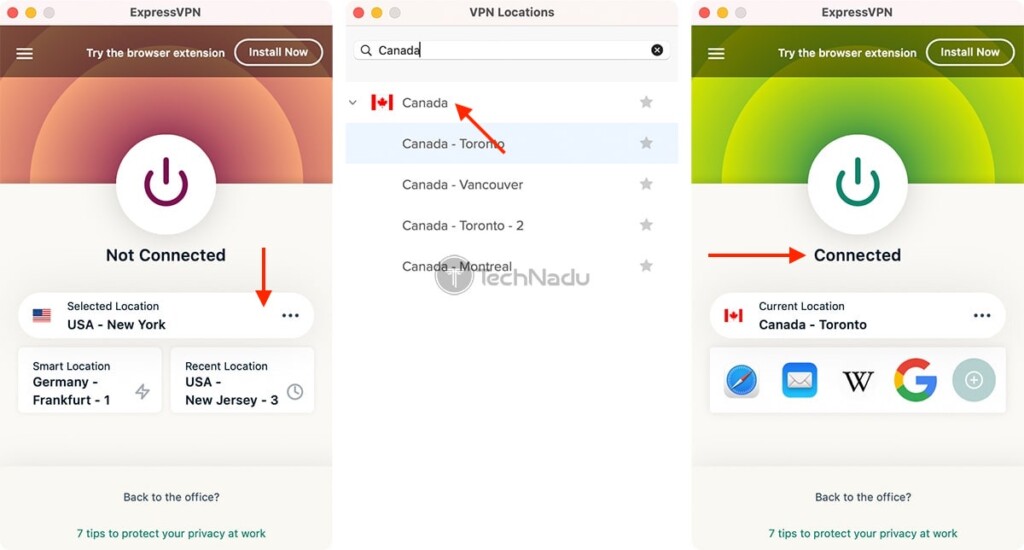 After a couple of seconds, ExpressVPN's interface should turn green (the upper half of its home screen). From this moment on, your device will have a Canadian IP, so let's finally show you how to watch Sportsnet NOW outside of Canada.
Step #5: Unblock Sportsnet NOW From Anywhere in the World
Use any Web browser to visit the official website of Sportsnet NOW. The website should open quickly, without any errors. Then, click on 'Sign In' found in the top-right corner of the website's interface.
Feel free to provide your email address and your password, and then log into your account. That's it! You should now have full access to Sportsnet NOW, without any restrictions. So, feel free to browse its content and start streaming any video.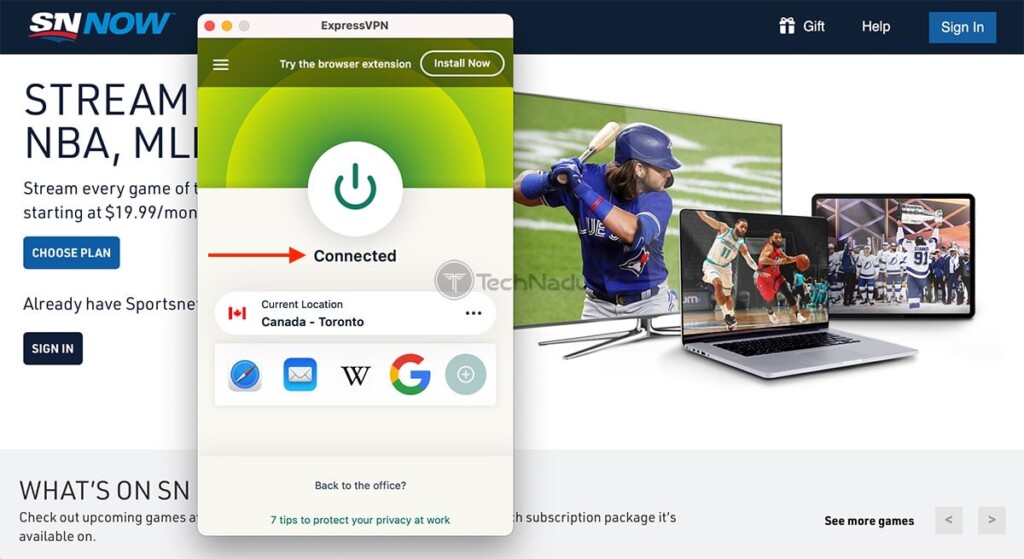 If you don't have a Sportsnet NOW subscription, know that it's impossible to subscribe via its website (unless you're in Canada). However, you can do that using a Canadian account on your Android smartphone or tablet or your iPhone and iPad.
Step #6: Get a New Google/Apple Account (If You Want to Subscribe)
As noted above, you need either a Google or Apple account associated with a Canadian address to subscribe to Sportsnet NOW. With that said, you should proceed to sign up for a new Google account or get a new Apple ID.
While signing up for a new account, don't forget to have an active VPN session in the background. And also, Apple will ask for your country and address. So, pick 'Canada,' and then use any random Canadian address. Google won't ask for that information, but it will check your IP address - which is why it's important to use the VPN.
Finally, you now need to log in to your new account on your smartphone or tablet (typically done via the Settings app). In other words, you first need to sign out of your old account and then provide your new credentials.
Step #7: Buy & Redeem a Google/Apple Gift Card
To get a Sportsnet NOW subscription, you need to have enough money on your Google or Apple account for at least one month of this streaming service. And to add funds to your account, you need to buy a Google/Play Store or Apple/App Store gift card.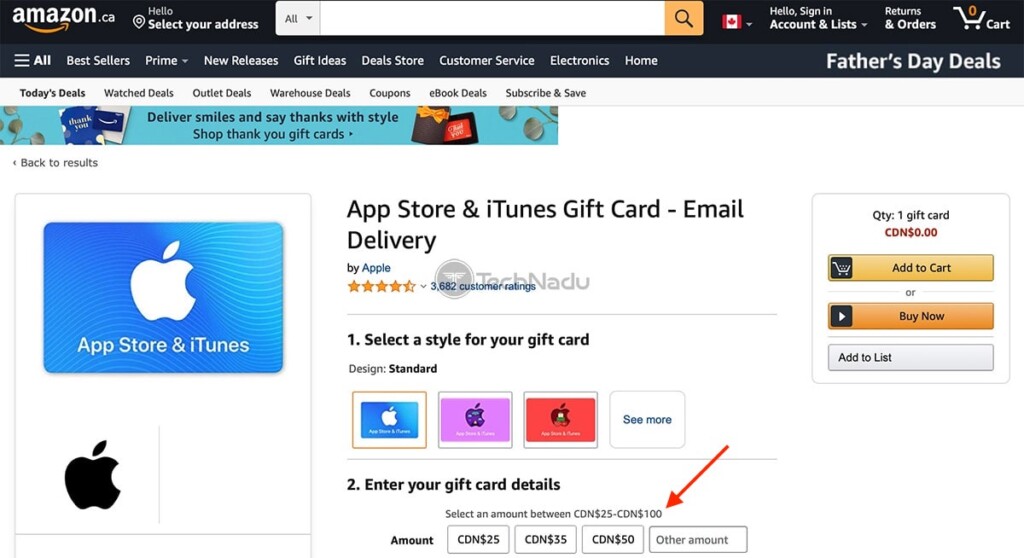 The links we've provided in the previous paragraph will take you to Amazon's website (its Canadian version). So, double-check if you're buying a gift card that works with Canadian accounts (you don't want a gift card made for American accounts, as those won't work). And also, keep in mind that subscriptions for Sportsnet NOW range from $19.99 to $34.99.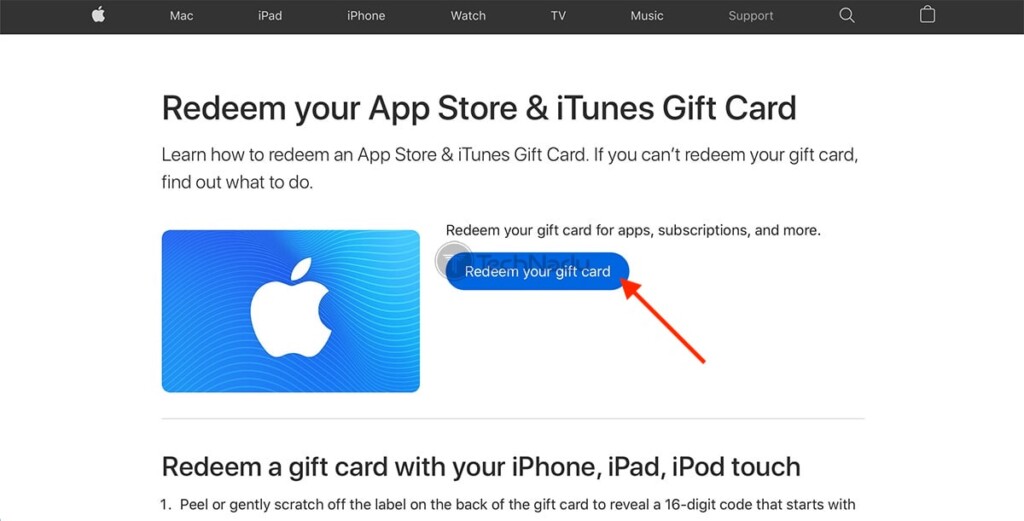 Lastly, learn how to redeem your gift card using your Google or Apple account. Once you do so, your funds will be available in an instant, so you can now proceed to buy a Sportsnet NOW subscription.
Step #8: Download Sportsnet NOW & Get Your Subscription
Finally, it's time to take advantage of your brand new Google/Apple account. Since you've registered it as a Canadian account, you can proceed to download Sportsnet NOW from its respective App Store. And once you do so, make sure to subscribe. Select the plan you want and authenticate your purchase.
That's it! From this moment on, you can use the Sportsnet NOW app to stream its video content. However, remember that your VPN should always be active in the background - or at least while you plan to stream Sportsnet NOW.
What's the Best VPN for Unblocking Sportsnet NOW in 2021?
After rigorously testing 60+ providers, we finally found the best 4 VPNs that can easily unblock Sportsnet NOW outside Canada:
1. ExpressVPN - Best Sportsnet NOW Unblocker
ExpressVPN constantly tops our unblocker lists, and it's no wonder why. They offer 3,000+ high-speed servers, unmetered bandwidth, powerful encryption, and split tunneling (which lets you optimize your VPN speeds really nicely).
And that's just the tip of the iceberg. ExpressVPN supports up to five simultaneous connections, so you can pretty much binge Sportsnet NOW on any device you want. What's more, their apps are very user-friendly, so you don't need any prior VPN experience to get used to them.
Top that off with 24/7 live chat support, very helpful reps, and a no-questions-asked 30-day money-back policy, and you can see why ExpressVPN is our favorite.
To learn more about ExpressVPN, check out our hands-on review.
CyberGhost VPN's apps have a very easy-to-understand design. Their branding is also very friendly, making them a perfect pick for people new to VPNs.
But that's not the only great thing about this provider. They also offer unlimited bandwidth, tons of speedy servers, the ability to get private dedicated IPs, and support for up to seven simultaneous connections.
Their user-friendly apps are also available on most platforms. And if you ever encounter any issues, you can always count on their support reps for help. They're professional but friendly and are available 24/7 over live chat.
What's more, with CyberGhost VPN, you really buy with no risk. They have a free one-day trial and a 45-day money-back guarantee if you pick the long-term plans (it's 14-days for the monthly subscription).
Here's a closer look at CyberGhost VPN if you're interested to learn more about them.
3. NordVPN - Most Secure Streaming Option
Like most providers on our list, NordVPN is really good at offering smooth streaming. You get really fast servers, up to six parallel connections, apps with a very intuitive design (that work on most platforms), unlimited bandwidth, and 24/7 live chat support.
But NordVPN really excels at security. On top of strong encryption, they also offer access to a colocated network (they own and operate some of their servers), traffic obfuscation, and support for Tor over VPN connections.
But that's not all! When you create a NordVPN account, you can pair it up with two more secure solutions: a very reliable password manager (NordPass) and a powerful file encryption service (NordLocker).
So if you were looking to unblock Sportsnet NOW outside Canada - and secure your login credentials and important documents at the same time - NordVPN has everything you need.
To find out more about this provider, check out our NordVPN review.
4. Surfshark - Best Option for Multiple Devices
Surfshark might be pretty new to the market, but you wouldn't think that by looking at them. The provider is an excellent streaming option. With Surfshark, you get unmetered data, user-friendly apps for pretty much all platforms, high speeds, and over 3,000 servers.
What's more, this VPN is the perfect option if you own tons of devices (eight, nine, or more). They offer unlimited parallel connections, so you can use Surfshark on as many devices as you want. And yes, that also means you can share a subscription with multiple people to save money.
Besides that, you get the usual support (24/7 help through live chat) and a nice no-questions-asked 30-day refund policy.
Want to learn more about Surfshark? Check out our in-depth review then.
How Do VPNs Unblock Sportsnet NOW?
It's pretty simple - they stop the site from seeing your geo-location. They do that by hiding your IP from Sportsnet NOW and "tricking" it into only seeing the VPN's IP.
If that sounds too vague, here's a quick look at the unblocking process:
You subscribe to a VPN (ExpressVPN is our choice) and use its app to connect to a Canadian VPN server.
The app and server establish an encrypted connection (a nice way to stop bandwidth throttling).
When you visit Sportsnet NOW, the VPN server intercepts and forwards your requests to the site (basically, it acts as a middleman between you and Sportsnet NOW).
Due to that, Sportsnet NOW will only see the VPN server's IP. That's because it will think your connection requests (which contain IPs) are coming from the server.
And that's about it. It might sound complicated, but everything happens in the background, so don't worry about dealing with long waiting times. On your end, you'll just connect to the server you want in the app, and you'll be good to go in a few seconds at most.
So, have you managed to unblock Sportsnet NOW outside Canada? Let us know via the comments section below. And finally - thank you for reading!