As you already know, Kodi 19.0 'Matrix' is finally available for download. This latest version brings plenty of both small and big changes, many of which might leave you surprised. Most importantly, Kodi 19 brings significant changes to the way addons work, breaking compatibility with plenty of popular addons. With that said, we're sure many of you will be wondering how to downgrade from Kodi 19 to Kodi 18.9.
First, an important note. Downgrading between two major versions of Kodi is not something that's recommended. This is especially important when it comes to Kodi 19 'Matrix,' as it brings fundamental changes to the way its add-ons work. Make sure to pay close attention to the following information, knowing what to expect before going into this process. 
5 Steps to Downgrade From Kodi 19 to Kodi 18.9 – If You Have a Backup!
If you're not happy with Kodi 19.0, there's a way to downgrade to Kodi 18.9 – but only if you've already prepared a backup file. This will help you return all your media and add-ons to their original positions without losing any of your data. Here's what you need to do.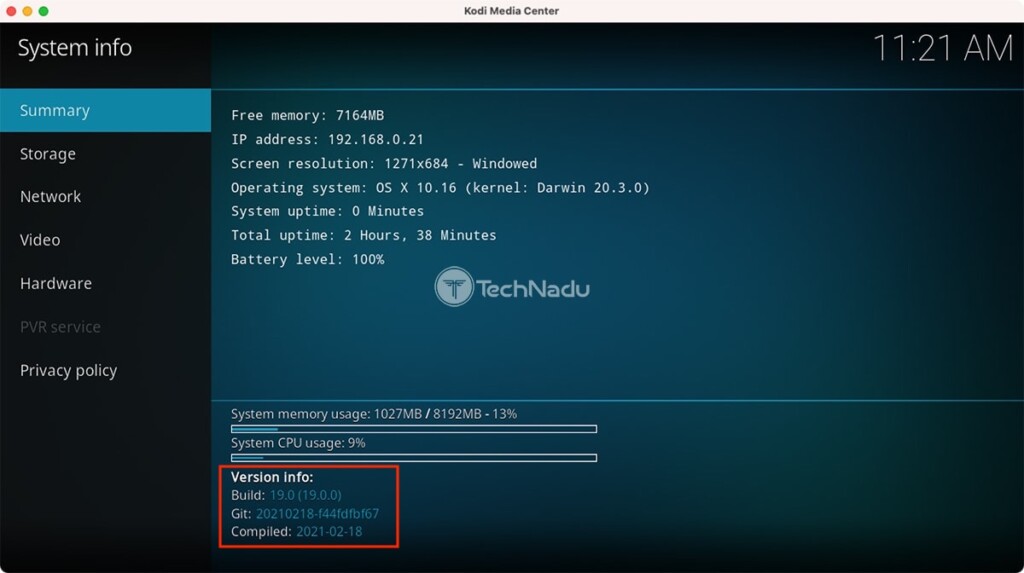 You can then download Kodi 18.9 on your device (feel free to leave Kodi 19 installed). You can find older versions of Kodi using this link. Pick your platform and then download the version of the application you'd like to install (such as Kodi 18.9, for example). 
Now, install Kodi 18.9 on top of Kodi 19 – without uninstalling the latest available version. You might be asked whether you'd like to overwrite Kodi's files, so feel free to confirm your decision and finalize the installation process.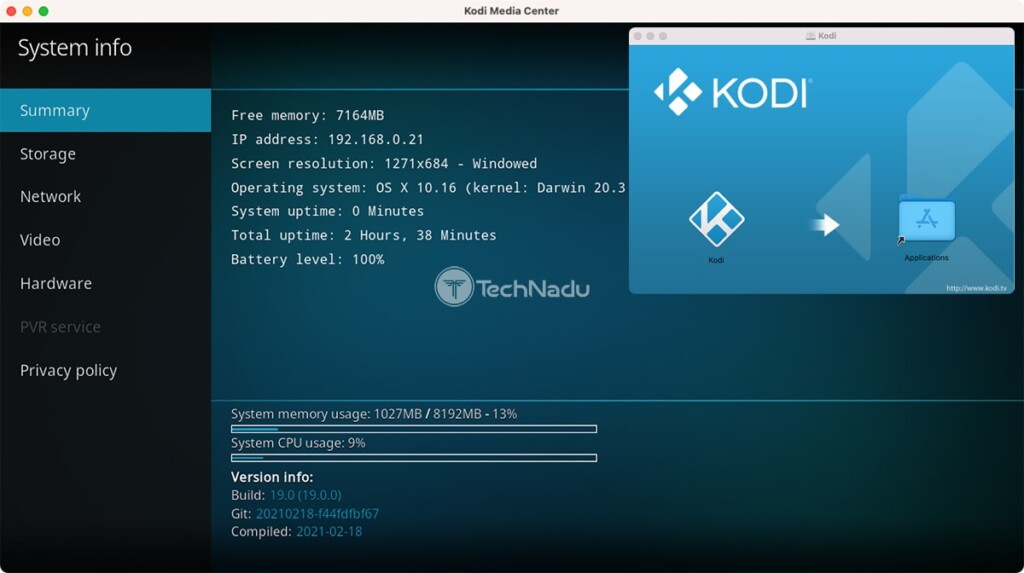 Once you install Kodi 18.9, go ahead and open it. Make sure that everything is set correctly by going to Settings > System Information. Check at the bottom of the screen, where you'll see which version of Kodi you're running (it should say – Kodi 18.9). 
The chances are your media and addons are no longer available (or partially available). To fix this, restore Kodi from your backup file, which you've made earlier. This will restore your files to their former place, so you can continue where you left off before upgrading to Kodi 19.0. That's it!
If you don't have a backup, we recommend considering uninstalling Kodi 19 and starting from scratch. Any attempt to save your data when switching from Kodi 19 to Kodi 18 might cause technical issues, making the application unstable. 
Can You Downgrade From Kodi 19 to Kodi 18 on All of Its Supported Platforms?
Well, not exactly. You can downgrade to an earlier version of Kodi only if you've installed Kodi manually in the first place. This isn't an option on all of its supported platforms. We're sure this situation might sound confusing, so let's explain this further. 
When it comes to computers, you're free to install Kodi on Windows, macOS, and Linux. This is done by installing Kodi manually by first downloading it from its website. That means you have access to both its latest and older versions, which makes downgrading possible. 
When it comes to other devices such as Android, Android TV, Nvidia Shield TV, and Amazon Firestick, you've probably installed Kodi from their respective App Stores. In that case, it's not possible to downgrade Kodi. You can try fetching its APK file (Kodi's installation file for Android) from Kodi's website, but installing that version of Kodi over its App Store version will most likely produce unwanted results. Therefore, we don't recommend using that path. 
Should You Downgrade From Kodi 19 or Uninstall & Start From Scratch? 
There's no "official" way to go from Kodi 19 back to Kodi 18. In other words, you'll be trying to do something that's not properly tested. As a result, that might force Kodi to experience all kinds of problems, in addition to your data (such as your media and addons) being lost. 
Therefore, our recommendation is to uninstall Kodi 19 from your device. Then, install Kodi 18.9 and set up this home theater software from scratch. The only way to speed this up is by having access to a backup file - which you can restore. 
This is where we end our guide to downgrading Kodi from version 19 to version 18. In case you've tried downgrading, make sure to let us know about your experience (using the comments section below). And lastly, thanks for reading!