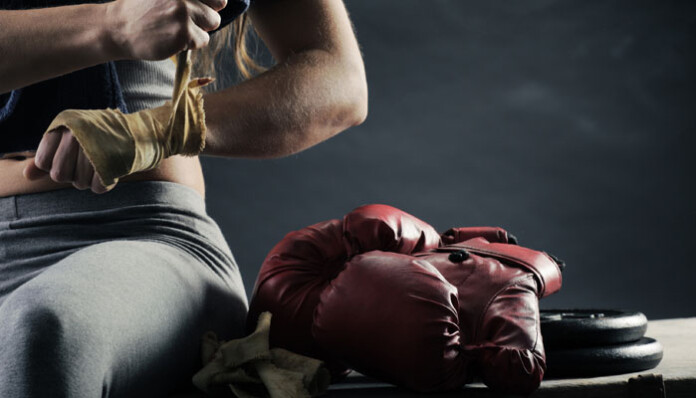 Many of us enjoy watching sports on TV and Web-based streaming services. However, your local (or even national) TV channels might not be able to cater to your needs. In addition, we've seen some high-budget sports events whose broadcast was locked to certain online platforms. This is why having an alternative always seems like a good idea. Speaking of software-based streaming services, Kodi stands out from the rest. Not only is it regularly updated with new features and fixes – Kodi is easy to use as well. Can you imagine having access to thousands of sports channels? With Kodi, that's entirely possible. You're about to see this yourself since we'll be talking about the best boxing Kodi addons.
Even though Kodi has a rich library of streamable movies and also brings thousands of free-of-charge Live TV channels, its functionality doesn't stop there. Numerous Kodi addons are proudly showcasing their sports-related content as well. However, you need to know where to look. Furthermore, not every addon works at all times, making articles like this one highly useful. Continue reading not only to learn how to install boxing Kodi addons but how to use them as well. We'll take a look at the most up-to-date and fully working addons. Trust us; We've tested them ourselves.
Before getting started, we strictly recommend you to be safe while using Kodi. Therefore, we want you to read the We will be talking about software developed for Kodi – which is based on open-source code. However, the following software comes from unofficial third-parties. In addition, it is publicly available and free of charge. TechNadu doesn't claim any responsibility for how our readers decide to utilize the following software. Please note that we don't condone sharing pirated content and copyright infringement. TechNadu is not affiliated with the software mentioned in this article in no way. Make sure to carefully read the above-said disclaimer and ensure the proper use of the software.
disclaimer and WARNING notice found below.
Warning: Why you should ALWAYS USE a VPN with Kodi?
Here are the reasons that you should consider looking at it without SKIPPING.
Using ILLEGAL Kodi Addons are Dangerous without a VPN: Most of the Kodi users are installing the ILLEGAL Kodi addons on their system to access all the latest movies, TV shows, sports, music, and much more for FREE, than a legal Kodi addon where it has the least content in it. But do you know what? The video content on illegal addons is scraped and copyrighted material. If you are accessing them on Kodi, then your activities will be monitored by your ISP by tracking your IP and gives all the information to the government or companies if they request for it. This will land you in trouble. To stay away from this, you will have to connect to a VPN where it hides your identity by rotating your IP address while streaming Kodi content. This is how you will be safe from the prying eyes.
Bypass Geo-Restriction: As you probably know, some official addons like BBC iPlayer, NBC Sports, Hulu, IceFilms have geo-location restrictions. This also applies to other addons like Acestream which fetches the data from torrents. To unblock these restrictions, you will have to DEFINITELY use a VPN no matter what.
The above are the 2 reasons that forcing us to recommend a VPN to the Kodi users for safer streaming. In fact, after testing several VPNs for Kodi, we finally came up with a one non-stop solution and that is ExpressVPN, the top-rated Kodi VPN so far.
Limited Time Offer: For our TechNadu readers, there is a 49% OFF on ExpressVPN which includes 3 FREE Months in it.
6 Best Kodi Addons for Boxing in February 2019!
This is what you've been waiting for. We are proud to present our list of the very best and fully-working Kodi addons for boxing. Every addon on this list has been thoroughly tested, and the following installation instructions are up-to-date. What this means is that you can download and try out our suggestion right away.
1. The Magic Dragon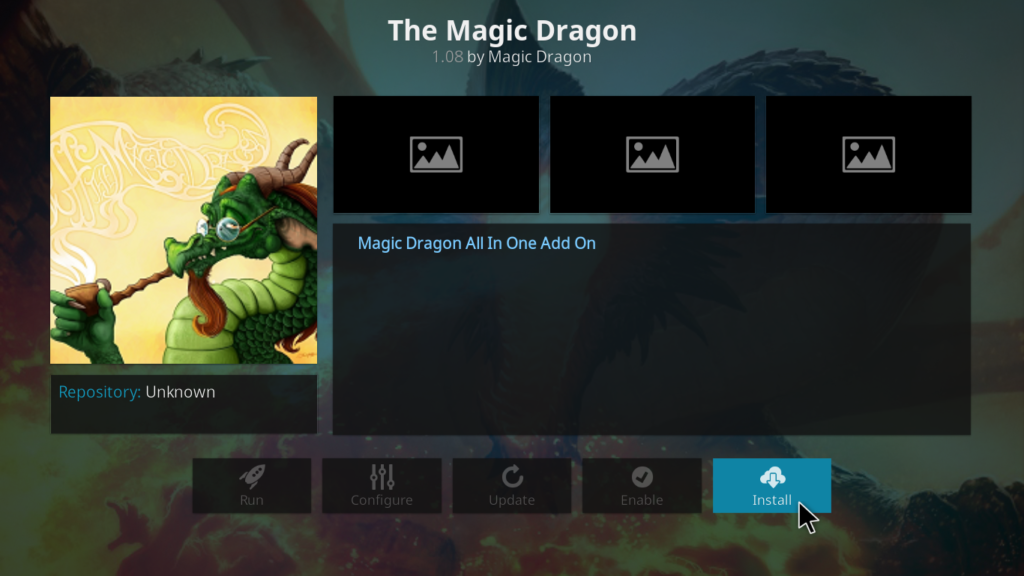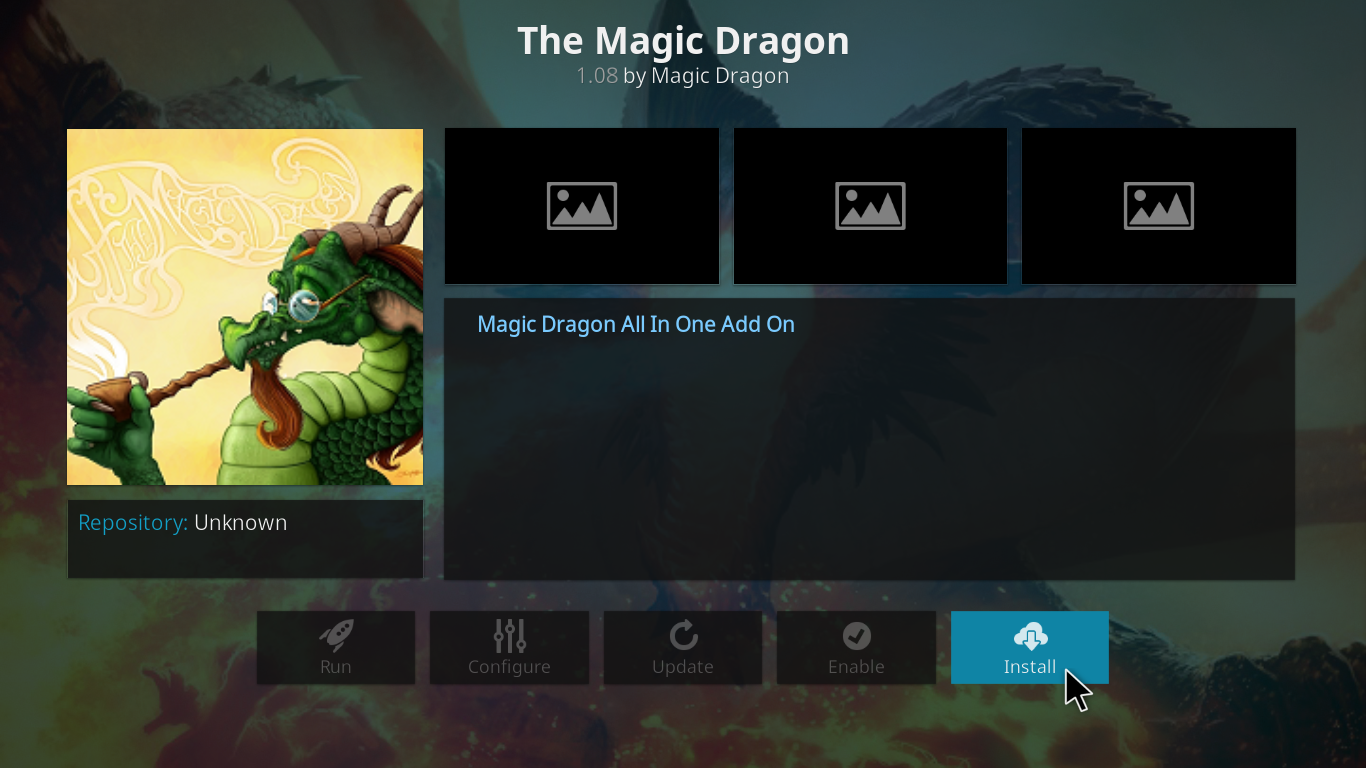 Unfortunately, numerous popular boxing addons have disappeared over the last six months. However, some new names have appeared as well – such as The Magic Dragon. This is a recently released all-in-one addon that brings just a bit of everything.
Upon launching this addon, you will see a whole series of different content options. There are movies, TV shows, cartoons, music, and pretty much everything else. Of course, there is a dedicated sports section as well. When you open this category, you will be greeted by dozens of different options – and boxing is one of those. At the moment, you can turn to The Magic Dragon for boxing matches and highlights.
All there's left for you is to try this option. So, here's how to install The Magic Dragon.
2. UK Turk Playlists
Like some other entries on our list of the best boxing Kodi addons, UK Turk Playlists isn't only about sports. Instead, this addon provides pretty much any type of content you could imagine.
To get to sports-related content, simply click on 'Sports' on the Home Screen of this addon. This is where you will see a bunch of different live TV channels. Feel free to browse on your own and discover your favorite channels. We are sure you'll enjoy watching Box Nation, which is perhaps the most interesting item on this list.
It is also worth saying that you'll always have at least a couple of different links for each media streaming links. This means that if you don't have any luck with your first choice, you'll get to see alternatives right away.
For more information, use your installation guide for UK Turk Playlists.
3. SkyNet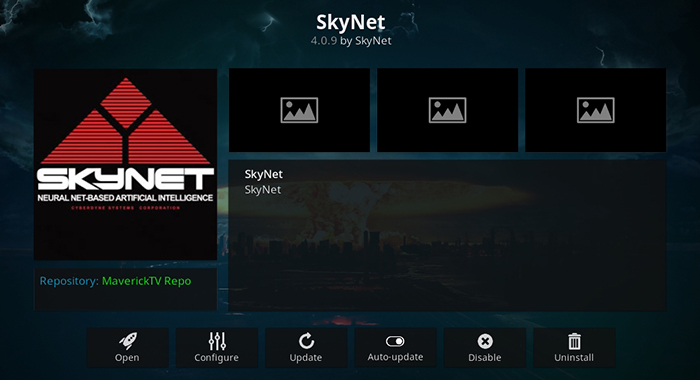 SkyNet is an incredibly powerful all-in-one addon that every Kodi users should at least try. The best thing about it is that it scrapes the Web from several different sources. So, even if one source doesn't work at the moment, you should have some luck with the others.
Once you open SkyNet, you can preview its sports section by clicking on the 'SkyNet Sports' option. In there, you will see several sources. At the moment, your best bet is 'Supremacy Sports'. If you click on 'Other Sports', you will see TV channels like BoxNation, for example. There's a huge selection of live TV channels in here, and we're sure you'll find plenty of interesting options.
Before you can use this addon, you need to know how to install it. So, here's how to install SkyNet.
4. Nemesis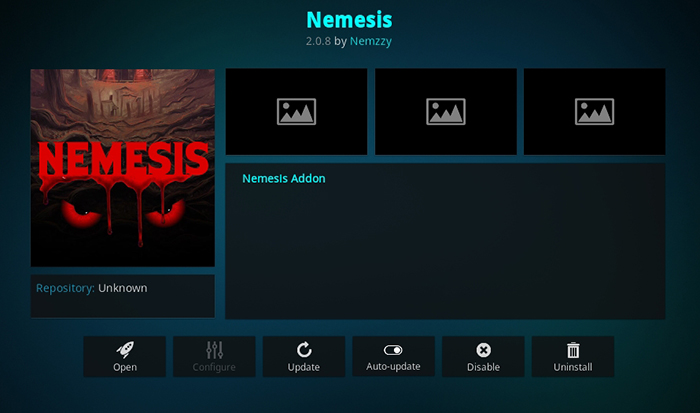 Next on our list of the best boxing Kodi addons, we have Nemesis. After having received a new update, Nemesis has once again become one of our favorite addons. You can find movies, TV shows, and to mention – sports content as well.
The only downside to using Nemesis is that you have to enter a PIN number every four hours. However, that is a small price to pay for the content this addon brings. Just click on 'Sports Zone' on the front page of Nemesis, and you'll be in for a big surprise. There are several sources to choose from, however, 'Infinity Sports' should be your go-to source. This is where you'll find a section dedicated to boxing.
To learn more about how this addon works, here's our guide to installing Nemesis. Make sure to check it out.
5. cCloud TV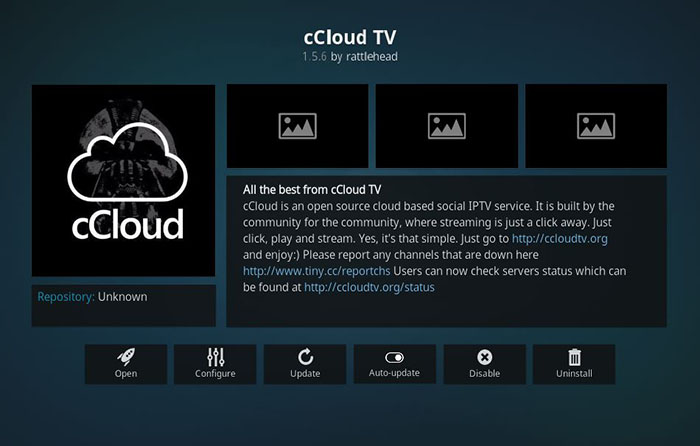 This massively popular addon won't only unlock a whole new world of sports channels but an entirely new world of entertainment as well.
Perhaps the best thing about cCloud TV is the passion of its developers. This is one of the extremely well-maintained boxing Kodi addons, and that shows through every step of the way. The home screen brings around twenty different content categories, where Sports is one of them. Inside this category, you will find more than one hundred TV channels, where some of those are specialized in boxing. In addition, these TV channels come from all over the world so that you can find local matches as well. If you're looking for a particular channel, you can use the search function found on the home page of cCloud TV.
Finally, let's take a look at cCloud TV installation. We have previously published an up-to-date guide that brings all the information you need. Use the provided link to open the guide.
6. Jupiter IPTV
We have one more suggestion for you, and this one is somewhat similar to cCloud. Since you can never have too many reliable IPTV addons, we're here to recommend a freshly released one – called Jupiter IPTV.
As you can guess, Jupiter is all about live TV. It's primarily focused on the Balkan region but there's a selection of over 250 international TV channels as well. Among those, you'll find plenty of sports channels, including Eurosport, Arena Sport, BeIN Sports, and more. This makes us sure that you'll find plenty of interesting things to watch, especially if you're into boxing.
To access Jupiter IPTV and install it on your Kodi, you need its latest URL. So, here it is – http://kodiadd-ons.com/repo/tojelako/.
Want to Try Other Amazing Sports Kodi Addons?
Before we let you go, we'd like to recommend other articles you might find helpful. These can help you build the ultimate Kodi library of addons.
We brought you 6 of the best boxing Kodi addons. The truth is that you can find more addons in numerous Kodi repositories, but you'll have a hard time finding the ones that work if you go exploring on your own. This isn't the case with our suggestions mentioned above.
In case you've made it this far, why not share this article online? Also, don't forget to follow TechNadu on Facebook and Twitter. Thanks!