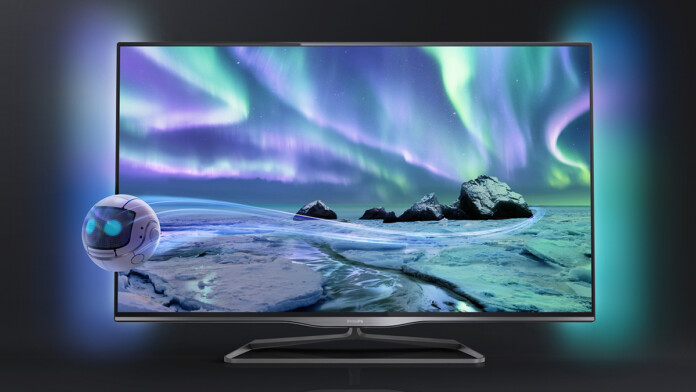 Aside from its amazing features and capabilities, what we like about Kodi the best is its compatibility with different platforms and devices. This also includes smart TVs. As you probably know, many of them run on different operating systems like Android, Tizen or WebOS. Every manufacturer has its preferred platform, which means that you have a lot to choose from. If you continue reading, you will learn all you need to know about how to install Kodi on Smart TV.
Those of you who don't like to tinker with custom installations will be happy to know that Kodi offers native applications for a selected group of smart TV models. However, you can also turn this into a fun project if you like to experiment with software. This is especially helpful in cases when Kodi doesn't offer a native application. Continue reading this article to learn more.
Disclaimer: We will be talking about software developed for Kodi – which is based on open-source code. However, the following software comes from unofficial third-parties. In addition, it is publicly available and free of charge. TechNadu doesn't claim any responsibility for how our readers decide to utilize the following software. Please note that we don't condone sharing pirated content and copyright infringement. TechNadu is not affiliated with the software mentioned in this article in no way. Make sure to carefully read the above-said disclaimer and ensure the proper use of the software.
WARNING: Before You Continue…
Even without your explicit consent, your ISP (Internet Service Provider) is collecting and filtering your Web browser data. This means that using Kodi to stream copyrighted content might get you into legal trouble. Also, your ISP might block access to specific streams, which leads to Kodi errors, or entirely blocked and throttled streaming. This is why users of Kodi should always use a VPN to make sure their identity and privacy are protected while streaming.
TechNadu's editorial team uses and strongly recommends ExpressVPN. This is, by far, the fastest and most reliable VPN with the power to unblock any website and service. Once activated, ExpressVPN encrypts your Web traffic and makes it anonymous – keeping it away from your ISP's prying eyes. In fact, you will become invisible on the Web since your user logs, and your traffic history isn't stored on any server.

Make sure your Web browsing and streaming aren't used against you. Subscribe to ExpressVPN and enjoy using Kodi without any restrictions!
Installing Kodi on Smart TV: The Basics
We will try to make this article as helpful as possible by covering many different topics. So, here is what we'll cover in this article:
How to install Kodi on smart TVs made by manufacturers like LG, Sony, Samsung, Panasonic and more;
How to check if there's a native Kodi application available for download;
Possible workarounds if there isn't a native Kodi application available.
As you can see, this article will tell you all you need to know about how to install Kodi on smart TV. Even though it's always the best if you can run a native application, there are some viable alternatives. Don't worry, these alternatives will help you run Kodi without sluggish emulators. This means that you'll get to enjoy your library of content without any restrictions.
Install Kodi on Smart TV: LG TVs
Even though there is a large number of LG smart TVs, the majority of them are powered by WebOS. This isn't the most powerful operating system out there, but it's capable enough to run popular applications like YouTube and Netflix. You might be asking yourself if there's a good reason why LG is sticking with WebOS? Well, that's because this company has the exclusive rights on using and developing this OS. In case you didn't know, WebOS was initially developed for Palm PDAs. However, it is powering smart TVs at the moment.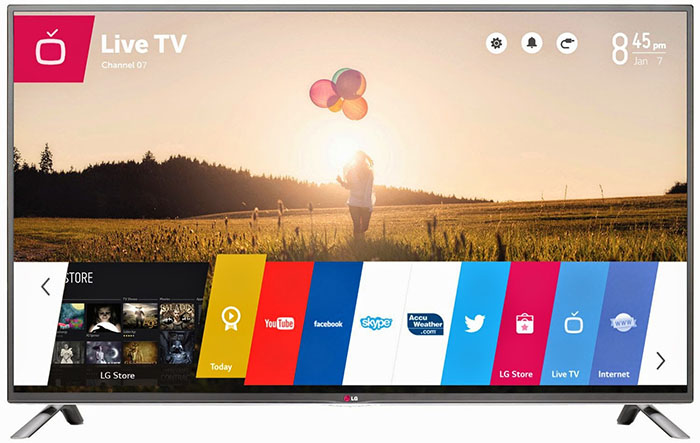 Let's say this clearly – there is no way to run Kodi on WebOS. The only way for this to be possible is if Kodi's developers decide to develop a separate version of Kodi for WebOS. Still, there are many reasons why this won't happen:
Development of Kodi for WebOS means putting a lot of effort into a not-as-attractive option. It is true that this OS and Linux share the same basic code but they are drastically different, which is what makes this process complex.
Even though there are many LG TV models out there, not many people use WebOS on a daily basis. You can easily see how it's better for Kodi's developers to focus on more popular platforms.
Finally, there really isn't a reason for Kodi to be present on WebOS. There are other ways to install Kodi on Smart TVs – and that's via one of Raspberry Pi models. This is an affordable way to keep your Kodi installation separate from your TV.
Continue reading to learn more about other smart TV manufacturers or skip ahead and see possible solutions on how to install Kodi on smart TV models (workaround solutions).
Install Kodi on Smart TV: Samsung TVs
Smart TVs made by Samsung are powered by two operating systems. These are the company's own Tizen as well as Google's Android TV. Only one group of these TVs are capable of running Kodi natively.
If you're using a Samsung TV powered by Tizen, you're out of luck. There isn't a native version of Kodi available and it seems like Kodi's developers aren't interested in developing it. There was some hope back in 2015 when it was disclosed that a Kodi port for Tizen was in development. However, it seems like that was an overly complex process after all. By 2017, we have learned that Kodi isn't coming to Tizen anytime soon.
If you have a Samsung TV powered by Android TV, you're in luck! Kodi is available on the Play Store, from where can be downloaded and installed. There is no need for tinkering. You simply need to launch the Play Store, search for Kodi, and hit the 'Install' button. What's important to know is that Kodi for Android is a fully-capable application identical to any other version of Kodi. This means that you can download and install popular add-ons for Kodi, switch between different Kodi skins, and even try out some helpful customized builds.
Install Kodi on Smart TV: Sony TVs
Unlike other manufacturers, Sony is one of the companies with the full appreciation of Android TV. This is why you can find Google's mobile operating system on Sony's smartphones, tablets, and even smart TVs.
If you're a proud Sony smart TV owner, there are different ways to use Kodi on your large-screen TV:
Google Play Store: The easiest method to install Kodi on smart TV models made by Sony is via Google's application store. Launch this application, look for Kodi using the search tool and download the application. You will be able to run it natively, without any restrictions.
Screen Sharing: Android comes with its own screen sharing feature called Google Cast (or Chromecast). This includes downloading Kodi to your Android phone or tablet and sharing its screen with your TV. If you're interested in this feature, scroll to the last part of this article where you can learn about screen sharing in depth.
Install Kodi on Smart TV: Panasonic TVs
Panasonic has decided to build their TVs around a customized platform called My Home Screen. It is built upon Firefox TV but comes with a custom-tailored interface.
This platform comes with the most popular third-party applications like YouTube, Netflix, and Hulu. You can download and install them without any issues. However, you won't find Kodi among those applications.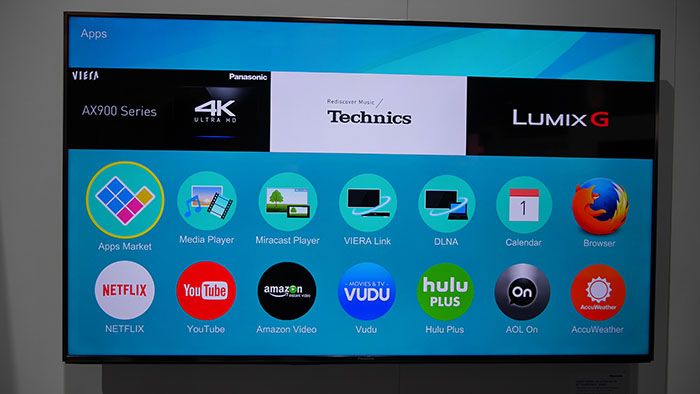 Owners of Panasonic-made TV are in the same situation as owners of LG TVs. Since Kodi doesn't come as a native application, it needs to be run using an alternative method. This includes investing in a Raspberry Pi board or buying a Kodi box. We'll cover these topics next.
Install Kodi on Smart TV: Workarounds
If you can't run Kodi natively on a smart TV, you can use one of the available workarounds. These including installing Kodi on Raspberry Pi, using an Android Box, or sharing the screen from a mobile device.
Solution #1: Install Kodi on a Raspberry Pi
As said earlier, there is no way to run Kodi on LG's WebOS or Samsung's Tizen. However, this doesn't mean that your smart TV cannot run Kodi. As you are about to see, you can install Kodi on Raspberry Pi and connect it to your smart TV.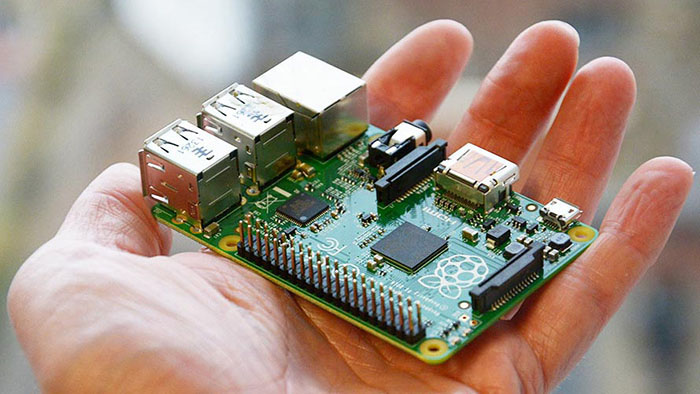 So, what is a Raspberry Pi? This is a small board that requires you to assemble it into a computer. We like to say that if you like to experiment, you are going to enjoy this little project. First, you need to assemble a computer (which is basically a small board placed into a housing). Then, install Kodi and connect the device to your smart TV. However, an important requirement for this to happen is that your TV has an HDMI port. Your TV probably has several of these ports, which means that you can connect a Raspberry Pi without any issues.
We have previously published an in-depth guide on how to install Kodi on Raspberry Pi. Use the provided link and get this project started.
Solution #2: Use a Kodi Box
Installing Kodi on a Raspberry Pi model can be an extremely fun process. However, not many of us like to tinker with hardware or software. Don't worry, we have a solution for those of you looking for a simple way to install Kodi on smart TV.
Kodi boxes are devices capable of running Kodi natively. This means that they are standalone hardware units connected to smart TVs via HDMI connections. They are capable of connecting to the Web, which means that you can use them for streaming aside from storing your local library of content. On top of that, these can be used for other things as well.
Suggestion #1: Nvidia Shield TV
If you like to combine high-resolution streaming with gaming, we'd like to recommend checking a device called Nvidia Shield TV. This device is incredibly capable out of the box. It is powered by Android, which means that you have access to millions of applications and games. One of those applications is Kodi. All you need to do to install Kodi on Nvidia Shield TV is to open the Google Play Store and download the application.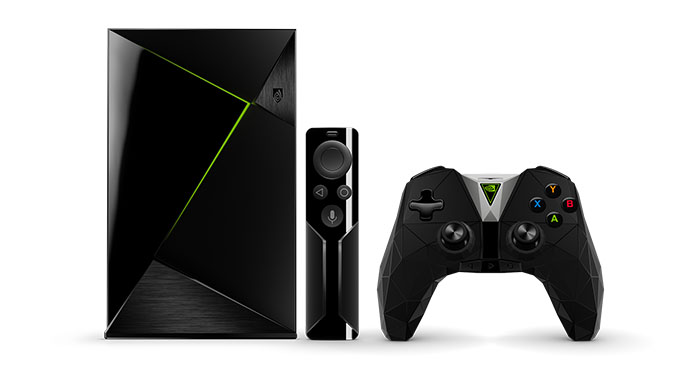 Nvidia Shield is priced at $180. As you can see, this isn't the most affordable device out there. However, it's well worth the price if you like to play video games. This device is powered by a couple of sets of highly-capable components. This is why there are three models available, where the most expensive one comes priced at $300. To learn more, read our review of Nvidia Shield TV.
Suggestion #2: Amazon Fire TV/Stick
In case you're not a gamer, we recommend checking out the Amazon Fire TV or Fire TV Stick. This is a range of devices capable of streaming movies on Kodi, aside from running applications natively. Even though Kodi isn't one of the native apps, you can install it if you're willing to spend some time experimenting. We have published a guide on how to install Kodi on Fire TV Stick in an effort to help you with this process.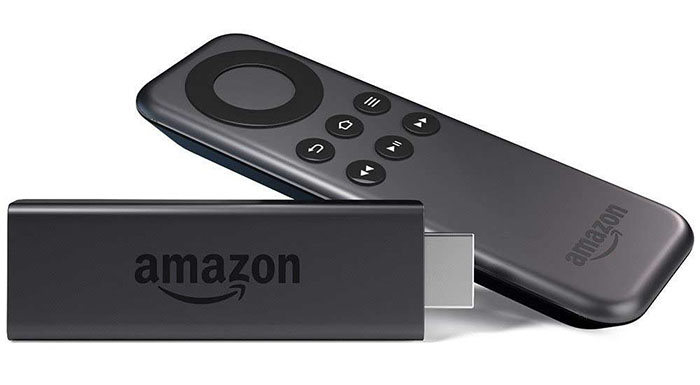 Amazon's range of Fire TV products starts at $40. This includes the Stick with Alexa Voice Remote. The prices go up to $450 for the Fire TV Edition Smart TV.
Solution #3: Use Screen Sharing
Finally, we have come to our third option when it comes to running Kodi on smart TVs. If you don't want to build your Raspberry Pi computer or invest into a Kodi Box, you can simply share your smartphone's screen. Continue reading to see how this works.
Screen sharing means seeing the contents of your phone's screen on your large-screen TV. You need to download Kodi to your smartphone first. Then, launch the Screen Share feature and use your smartphone to play movies on your smart TV. However, you should also know that some desktop computers and laptops are also capable of sharing their screens.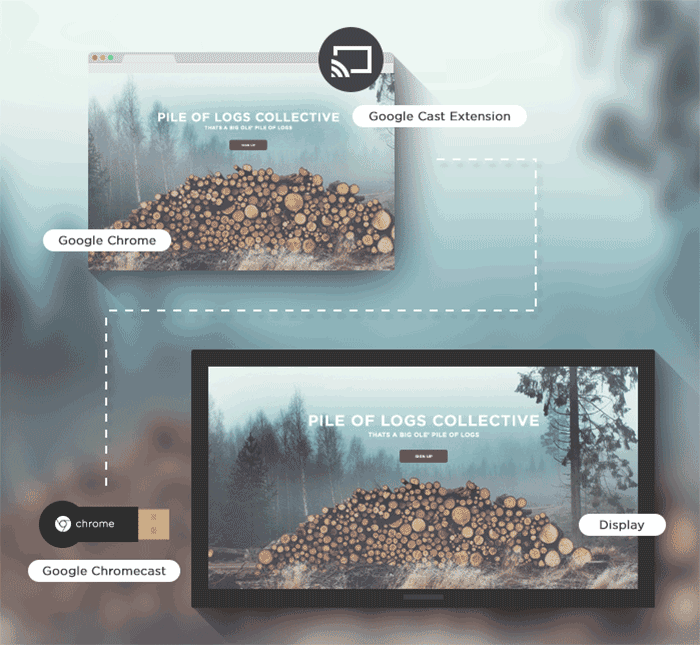 Here's how to enable screen sharing on different mobile platforms:
Android: There are different ways to enable screen sharing on Android devices (this includes both smartphones and tablets). You need to know that this feature is called Miracast on Android devices. Try searching in settings and make sure your TV and your Android device are on the same Wi-Fi network.
Windows: Some Windows devices support Miracast as well, especially if you have a powerful GPU (graphics). In some cases, Miracast is called Wi-Di on Windows devices. Launch the Start menu and try searching for the both of these terms. This also means that you need to install Kodi on Windows first.
MacOS and iOS: Sadly, Apple-made devices don't come with this feature. They come with their own screen sharing feature that only works between Apple-made devices. In other words, you can't use it to mirror your screen on a smart TV. Still, you can install Kodi on MacOS and port it to iOS if you simply want to experiment with it, without sharing your screen.
Final Thoughts
We hope that we helped you clear any doubts. We're sad to say that if you don't have an Android Smart TV, you have to use a workaround. However, you'll manage to install Kodi on smart TV with a bit of effort.
If you found this article to be helpful, please share it online. Also, don't forget to follow us on Facebook and Twitter. Let's stay in touch!