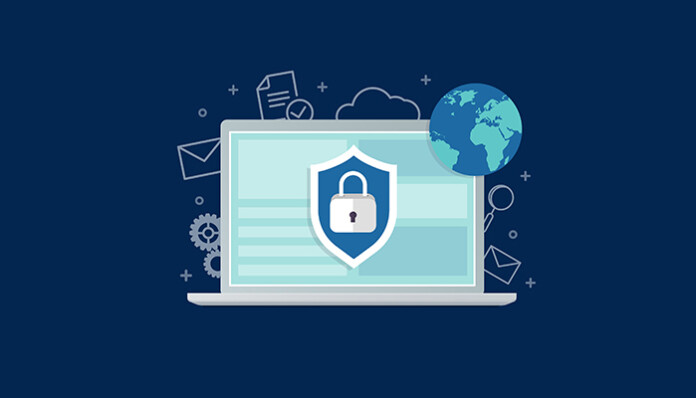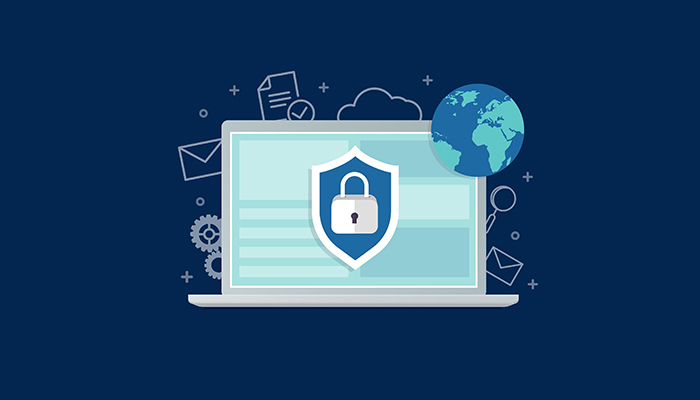 With millions of active Kodi users, it is no wonder why this is one of the most popular home theater software. Thanks to third-party Kodi addons, Kodi can become the ultimate media streamer. However, installing unofficial addons comes with its own set of dangers – which is precisely why Kodi VPNs are often recommended when using this application.
The biggest problems that plague Kodi addons are content restrictions, ISP-imposed throttling, and malware. A common answer to all those problems is VPN that is used to secure your Web connection and hide your Kodi-related online activities. Still, the question is what's the best VPN for Kodi out there? Let's find an answer to that question.
When trying to find a VPN for Kodi, you will see hundreds of different options. This is why you need a guide whom you can trust. After taking a deep look at dozens of VPN providers, we are ready to present our findings.
Here's our list of the 7 best VPN for Kodi in November 2019.
First on our list of suggestions for the best Kodi VPN is ExpressVPN. First of all, ExpressVPN has a carefully crafted service that hits the right balance between simplicity and advanced functionality. Perfectly suitable for beginners, this VPN takes care of your Web connection in every possible way.
The biggest benefit of using this VPN is its server availability. There are servers in almost every country in the world. Besides that, ExpressVPN offers native applications for computers (Windows, Mac, and Linux) aside from highly capable and deeply integrated Android and iOS apps. On top of that, there are VPN apps for routers (you might want to check the best VPN routers as well) – keeping your entire Internet connection secure for all devices in your household.
Finally, it's also important to mention that this VPN application is subject to British Virgin Island laws. In other words, it is out of reach for the NSA and the 5 Eyes Alliance. This means that you shouldn't worry while using Kodi to stream just about any type of content.
We strongly recommend diving deep into this application's capabilities by reading our full ExpressVPN review. Also, continue reading to explore other options as well.
Next, we have CyberGhost. This VPN is based in Romania, which means that is subject to the European Union laws. However, this company is doing its best to keep your private data truly private and protected. On top of that, it comes with attractive pricing and unparalleled customer service.
During the last year, CyberGhost has grown into a full-fledged VPN application. There are dozens of server locations to choose from, and all of them bring reliable connection speeds. No matter which one you pick, you will get to be fully protected. The company employs incredibly strong encryption, making your personal data impenetrable to third-parties. In fact, you will be able to browse the Web incognito, without even your ISP know that you're online. This isn't a small feat in the world of VPN applications.
CyberGhost brings a highly polished UI, and you will get to use it natively on Windows, Mac, Linux, as well as smartphone platforms (iOS and Android). On top of that, the application brings different profiles, so it adapts to your browsing needs. Read our review of CyberGhost to learn all you need to know about this interesting VPN application.
Surfshark is a VPN that we've recently reviewed and we felt impressed by its capabilities. It comes with the standard set of features and also offers a few very enticing extras as well.
Even though it's relatively new, Surfshark already managed to build a strong user base. By using this VPN, you can count on having hundreds of servers under your fingertips, spread evenly across the globe. This means making sure you're protected online and unblocking Kodi addons that are not available in your country. What's also important to note is that Surfshark doesn't collect your personal information and uses AES-256 encryption. Therefore, your Kodi-related activities will be hidden from your ISP, which in turn means that you'll get to maintain the proper speed of your Web connection.
Among other notable features, we'd like to add that Surfshark can be used on an unlimited number of devices, it masks your true IP, and uses zero-knowledge DNS servers. So, what's not to like here? To learn more about why this is one of the best Kodi VPNs, here's our review of Surfshark.
We often like to say that NordVPN is designed for complete beginners. This is because it offers an incredibly designed application for computers and handheld devices. After launching it and selecting a country, you will get a new IP address in under a few seconds. Everything else stays in the background, where the application works without bothering you.
Another prominent thing about NordVPN is its reputation for taking encryption very seriously. A uniquely designed feature of this application is called – Double VPN. This means that your Web traffic is being encrypted not once, but twice. This is definitely more than what you'll need in your everyday Web browsing, but it's nice to know that you'll be 110% protected. Speaking of encryption, we're talking about AES-256-CBC encryption. Even if a government wants to track you, your data will be useless to them.
The only downside of using NordVPN is that some throttling may occur. Since your traffic is encrypted two times, this is a reasonable drawback. For more information on what to expect, here's our review of NordVPN.
Designed to be user-friendly on a range of devices, IPVanish works whether you're streaming music on your phone or watching movies at your home. As one of the world's fastest VPN providers, you won't be disappointed with the level of connectivity you receive either. The speed and unlimited bandwidth promise to let you stream as much as you want without lag disrupting your viewing.
IPVanish can also connect up to ten simultaneous devices, ideal for when there's more than one person using Kodi. Access to censored apps, websites, and anonymous torrenting makes IPVanish an attractive VPN offering for some users too.
The accessible price point doesn't mean that IPVanish compromises on its service either. Security levels are good, giving you peace of mind, and you can access customer support whenever you need to, no matter the time of day. If you're interested in learning more about this VPN, here's our review of IPVanish.
As noted before, the biggest problem with some VPNs is Web connection throttling. This means that you won't be able to stream HD content via Kodi if you don't have a broadband connection. This is actually the reason why we've placed VyprVPN on our list of the best VPN for Kodi. This application is known for providing incredible download speeds. This means that you'll get to unlock your connection's full potential and stream HD or even 4K movies.
VyprVPN isn't only a fast VPN client. It brings wide compatibility for all popular platforms, enhanced by strong security mechanisms. It is powered by the company's own Chameleon technology that goes several steps beyond VPN blocking and throttling. The result of this is effortless and highly effective geo-unblocking and achieving fast and reliable connection speeds.
To give you an objective overview, we must mention that VyprVPN has some logging. It doesn't keep track of your traffic or online activities, but the company has log connection times and used IP addresses. Still, this is nothing to be worried about. You can continue reading about this VPN by taking a look at our full review of VyprVPN.
Even though Private Internet Access comes from the USA, which is one of the 5 Eyes Alliance members, it's doing amazingly well to safeguard its users. There's a lot to be said about PIA, so let's check out what to expect.
First of all, PIA comes with a nicely designed UI – easy enough for complete beginners. You get to pick one of 3,300+ servers and also fine-tune your Web connection. For example, you can decide whether you'll like to use a kill-switch, eliminate ads, and pick from several VPN protocols. This kind of granular control translates to pleasurable user experience all-around. In terms of Kodi, Private Internet Access can help you unblock different types of media streaming and it also encrypts your connection along the way.
Private Internet Access can also be used on Linux, which is a nice bonus. So, if you plan to install Kodi on Raspberry Pi, you can utilize this VPN. To learn more, here's our review of Private Internet Access.
FAQ
There is a common misconception that VPNs are made for advanced computer users. Even though their name (Virtual Private Networks) might sound a bit intimidating, there's nothing to worry about. VPNs have become incredibly user-friendly. To help you to understand this whole situation a bit better, we'll start with the basics. Let's jump right in.
Before we let you go, we'd like to provide a few additional resources. Hopefully, these will bring you closer to VPNs and the technology that backs them up.
If you'd like to explore more options, we have a comprehensive article on the best VPNs on the market.
There is a number of common misconceptions about VPN applications. So, learn more about the most common VPN myths.
Finally, here's additional information about split tunneling and VPN protocols. Even if you don't plan on becoming an advanced user, it's always a good idea to learn some technical terms.
We sincerely hope that you've found this article to be helpful. Therefore, this is where we'd like to conclude our guide on the best VPN for Kodi in 2019. In case of any additional questions, don't hesitate to contact us.
In case you'd like to share this information with other Kodi users, you can do so by sharing this article on social networks. And also, don't forget to follow us on Facebook and Twitter. Thanks!