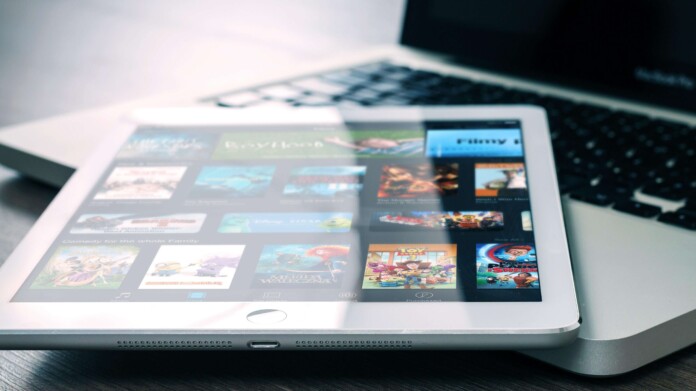 You already know that the most popular media streaming websites come from the USA. We're talking about Netflix, Hulu, and dozens of others. And even if any of those websites are accessible in your country, you can count on a fairly small-sized library of content. Therefore, VPNs have positioned themselves as the prime solution to overcoming these types of Web roadblocks.
A reliable VPN for streaming won't only unblock media streaming websites. The most capable ones hide your traffic, fight against anti-VPN measures, and even offer optimized servers for media streaming. Needless to say, the top VPNs for streaming in 2019 come with unlimited resources and proven track record of offering fast speeds.
The only question is – which VPN to use? You'll quickly find yourself overwhelmed by hundreds of options available when you set out to find the best VPN right now. And many of those say they're the best solution for streaming, even though they don't justify that claim in practice. So, you need a trustful guide who can provide hands-on experience and make conclusions on actual testing of VPNs.
Here's what you really want to know. We present the 7 best VPN for streaming in November 2019!
1. ExpressVPN – Fastest-Streaming VPN in 2019
Without any doubt, ExpressVPN comes first on our list of the best streaming VPNs. The main reason for this is the fact that this is a highly advanced VPN that is also really simple to use. It comes with amazing performance and streaming-optimized servers as well.
First of all, ExpressVPN covers all major platforms and devices which means that you can run it natively. Just open the app, connect to a server, and then you can access your favorite streaming service. Based on the server you pick, the streaming service will present a corresponding library. Aside from this feature, ExpressVPN brings really strong encryption that makes you invisible on the Web. You can get to use up to 3 connections at the same, using a single subscription.
To learn what kinds of media streaming service this VPN provider unlocks, read our ExpressVPN review.
CyberGhost VPN is next on our list and it's a pretty great addition. The tool comes with some pretty cool features integrated, like the built-in anti-malware feature, which acts as an antivirus would.
There is also a kill switch present to prevent your unencrypted data from getting tracked by your ISP or anyone else if any of the 3,700+ servers fails. Its server network is spread across 60+ countries, with numerous streaming-optimized servers in the USA.
CyberGhost uses top encryption protocols to secure all data and has a zero log policy in place. Read up on our CyberGhost VPN review to find out everything there is to know about this interesting VPN solution.
You might be surprised to see Surfshark on the list of the best VPNs for streaming, as it's a relatively new VPN service. However, upon testing it, we were assured of its capabilities, and quite impressed even.
With over 800 servers at the moment (spread across around 50 countries), Surfshark gives you a lot to play with. The most important thing is that this VPN unblocks pretty much any popular streaming website including Netflix US, BBC iPlayer and Prime Video. Surprisingly, it also plays well with Hulu, known for its tough anti-VPN measures. Additionally, this VPN ranks high when it comes to speed and performance, making it a perfect choice for HD and 4K streaming.
Plenty could be said about this VPN. So, we strongly recommend you to check our hands-on Surfshark VPN review.
What can you expect from the 'world's most powerful VPN' – VyperVPN's tagline? Well, you can expect a lot of power, highly capable encryption, and the ability to use just about any media streaming service.
Powered by Chameleon, VyprVPN brings its own proprietary cloaking technology. This encryption mechanism makes sure your data is unreadable by third-parties. In other words, even your Internet service provider won't be able to collect your data. This cloaking technology also seems to be highly useful when it comes to streaming media. We have tested it on a wide range of services and it seems like VyprVPN handles all of these without a single issue. However, make sure to select a more advanced plan to be sure that your VPN usage won't be detected.
Intrigued by what this VPN offers? If that's so, make sure to learn more about VyprVPN.
Next, we come to NordVPN. Just because we placed it third on our list, this doesn't mean that it's less powerful than our above suggestions. In fact, NordVPN comes with something you'll hardly find anywhere else.
The flagship feature of NordVPN is its double encryption standard. Instead of routing your Web traffic through one server, it does this with two secure servers. This can be helpful for those times when you need extra privacy. However, this also means that some throttling is present. To keep streaming in HD and 4K, you need to have a fast Web connection, to begin with. To deal with this throttling, NordVPN even offers a designated streaming server, which is an important bonus.
Learn about how this provider handles your data in our NordVPN review.
IPVanish certainly needs no introduction to seasoned VPN users. This is a well-known brand in the world of VPNs, being one of the oldest of its kind.
One of the biggest strengths of IPVanish is its broad platform compatibility. This VPN service is present on all major desktop and mobile platforms, but it's also available on niche devices such as Amazon Fire devices and tablets. And it also brings a unified experience to all of those devices, which has been increasingly hard to achieve.
We've placed IPVanish on the list of best VPN for streaming since it can unblock a large selection of websites. Additionally, it comes with reliable performance and offers fast Web speeds. To get to know more, here's our IPVanish review.
When it comes to budget-friendly options, you'll hardly find a better deal than PrivateVPN. Based in Sweden, this VPN provider is trying its best to be as transparent as possible. This includes not collecting any of your data – even PrivateVPN won't know what you're doing on the Web.
This option isn't exactly as old as other providers on our list of the best VPN for streaming. However, don't make this stop you from considering this VPN. PrivateVPN is doing an admirable job of keeping each every one of its customers happy. When it comes to streaming, this VPN provides designated servers for services like Netflix and Hulu. These are optimized for streaming, which can really improve your user experience.
Want to learn more about this provider? Here's our PrivateVPN review that comes with every piece of information you'll ever need.
FAQ
We want you to make a well-informed decision. Aside from providing recommendations for the best VPN for streaming, we want to go in-depth. So, keep on reading as we'll answer your potential questions.
Dear visitors and readers, that's all when it comes to the best VPN for streaming. We hope that we helped you reach the final decision. Still, don't hesitate to contact us if you have any additional questions.
Finally, we'd like to ask you to share this article online and help others find reliable VPNs. Also, don't forget to follow us on Facebook and Twitter. Thanks!