If you are an avid sports fan, you want to be kept up-to-date with the latest news from the sporting world. One of the easiest and most enjoyable ways of doing this is by watching a channel that is dedicated to sports. If you have a US cable account and the correct subscriptions in place, watching the big game in your home shouldn't be an issue. However, what if you want to watch it abroad? Well, you can always use their online streaming service, can't you? The short answer is – no. Even as a fee-paying subscriber, websites will locate you via your IP address, and upon realizing that you are not within the United States, they will block you from watching. However, there is hope. Let's see how to watch ESPN outside the US.
5 Best VPNs For Watching ESPN From Outside the US!
Different VPN applications have different benefits, and some may even have drawbacks. A good VPN application is easy to find. So, after testing more than 50 VPNs so far, we are proud to preset 5 best picks for unblocking ESPN from anywhere. Take a look.
1. ExpressVPN
ExpressVPN is by far the most comprehensive VPN provider out there. It prides itself on being a fast and reliable service, offering more than 2,000 servers worldwide. It is very easy to use and performs at a consistently high level. The privacy that is offered by this VPN is also outstanding, making this a truly great VPN application. We highly recommend this application as a great all-around provider with great customer support. Check out more information by reading our ExpressVPN review.
2. NordVPN
Being one of the most secure VPN applications out there, NordVPN is a double VPN which serves to encrypt your data not once but twice. They offer a wide range of features, many that you won't get anywhere else. The helpful tutorials make it easy to use and its security features place it ahead of the pack in that area. This is one of the strongest and most feature-filled VPN applications out there which is why it joins the list of recommendations. Here's our NordVPN review if you want more info.
3. SaferVPN
As you can see on its official website, SaferVPN says that it never logs or monitors your Internet activity. This makes them one of the most private VPN applications out there. A smart choice when it comes to pricing as well, this is a great all-around VPN application that offers excellent features for a reasonable price. They also offer easy to use cross-platform apps and a Chrome extension. All these features make SaferVPN one of the better choices on the market. For more information, read our review of SaferVPN.
4. Torguard
Another standout VPN application here. Torguard has excellent customer services and is one of the easiest to use VPN services available. This VPN application has tested well in our review and offers great levels of security. The name Torguard is a reputable one amongst VPN applications and it is reputable for a reason. The full list of features offered in comparison to the price they offer. make them one of our top recommendations.
5. StrongVPN
Last on the list but by no means least, StrongVPN is generally used specifically for the task of unblocking content. It is well known for its ease of use and high level of success when it comes to unlocking content that is blocked by geographical location. Having had very good results with other online streaming sites such as Hulu and Netflix, this seems like the perfect tool for the job. This VPN is not particularly easy to use, nor is it cream of the crop when it comes to graphics. It is however still amongst the best VPN applications for watching ESPN abroad. Here's our full StrongVPN review.
Answered: Your Most Burning Question About Watching ESPN Outside The US
Knowing your options is a good place to start. However, we want to provide additional information on how to watch ESPN from outside the US. That's why we'll answer some commonly asked questions. Take a look.
Why is ESPN Limited To The US?
ESPN, like most other big channels, blocks their content from being accessed from outside of the United States. This is standard practice and it is the case no matter what your reason for being outside of the United States. These limitations are based on your geographical location and do not take any other factors into account. You can now see the obstacle that needs to be bypassed and decide the best route around it.
There are a few different ways that you can overcome the problem of geographical location and learn how to watch ESPN outside the US. These methods do this by connecting to networks that are inside of the geographical limitations and re-routing the connection to you.
How VPN Applications Help You Unblock ESPN?
VPN is short for Virtual Private Network. To explain what are VPN applications, we can say that they re-route your Internet traffic through their services. Because a VPN application hides the user, it allows them to remain anonymous. This makes it hard to track someone using a VPN application and also keeps the user's information safe from hackers. In addition, VPNs are used to break through censored websites and geo-locked media streaming services.
Can ESPN Block VPN Applications?
There is a possibility that ESPN can block some VPN applications. However, the most popular applications grant you the freedom to watch ESPN no matter where you're located. You can also check with your VPN provider if they have been blocked by ESPN. It is well worth paying out that little bit more to be sure that your VPN application will do what you require it t do.
Can You Use VPNs to Access ESPN+ & Other ESPN Services?
You probably already know that ESPN has a whole range of streaming services – including ESPN+, ESPNU, and ESPNews. You'll be happy to know that you can use a single VPN to unblock all of those services at once. Make sure to use the links provided in this paragraph to learn more about each of those services as well as how to access them.
How to Use VPNs To Watch ESPN?
First and foremost, find yourself a reliable and trusted VPN service provider. On our tests, ExpressVPN scored the highest, so we highly recommend this option. Once you have found yourself a VPN client and have signed up, you will be able to find your device on their website. You will now be able to download the correct VPN files or application for your chosen platform.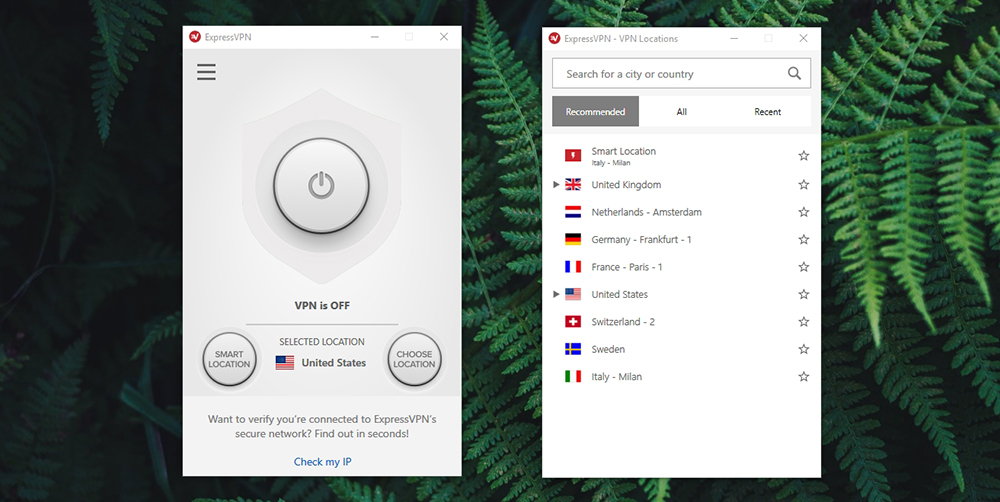 After the installation is complete, you will need to run the file or application. You will be prompted to enter your client details after which you will be able to choose from a list of servers to connect to. Choose to connect to one of the VPN servers that are located inside of the United States. Now, you are connected to a VPN server located inside the United States you have effectively changed your computer's IP address to one that is inside the US. Now you are able to watch ESPN outside of the US.
So folks, there you have it. You will hopefully, after reading this article, be a lot more the wiser on what you need to do in order to watch ESPN outside of the States. We would love to hear from you, so please do not hesitate to leave a comment if you have any questions, tips or advice. Thank you for taking your time to read our guide.
If you found this article to be helpful, feel free to share this guide with your friends via social media. Also, don't forget to follow us on Facebook and Twitter. Thanks!