Channel 4 brings a combination of hit TV shows, hugely popular talk shows, documentaries, and reality TV. As such, it's one of the most popular TV networks in the UK – but it's also true that it comes geo-restricted. So, what if you're currently abroad? Is it possible to watch Channel 4 outside the UK in 2021? 
Yes – you can access Channel 4's on-demand and live-streaming service from any country in the world. However, you need a VPN service for that. So, let's show you which one to pick, how to use it, and plenty more!
Where Is Channel 4 Available? 
Channel 4 is available across the United Kingdom and the Republic of Ireland. It doesn't broadcast in any other region or country. 
Keep in mind that you can access Channel 4's streaming platform (called 'All 4') from any country in the world. However, as soon as you start streaming any video, you'll be notified that All 4 is available in the United Kingdom only, preventing any further access. Still, that's not where your efforts should stop, as that obstacle is avoidable. 
Like similar digital services, Channel 4's streaming platform checks your IP address to determine your location. Using a VPN, you can hide your IP and bypass that block. The same applies to other on-demand platforms such as My5, NOW TV, Sky Go, and ITV. 
How to Watch Channel 4 Outside the UK? 
And now, here are the 6 steps to watch Channel 4 outside the UK in 2021: 
Step #1: Find the Best-Working VPN to Unblock Channel 4
The truth is that Channel 4 isn't that hard to unblock (using a VPN, of course). However, you'll want to make an effort to find a VPN that provides a pleasurable streaming experience. Based on our hands-on tests, that VPN would be ExpressVPN.
3,000+ VPN servers in 160 VPN server locations in 94 countries, 5 Simultaneous connections, Fast and stable connection, No activity logs or connection logs, No bandwidth limits, Strong encryption, 24/7 live chat support, and 30-day money-back guarantee.
As you can see in our guide to the best VPNs available now, ExpressVPN takes the top spot. That's because this VPN is easy to use, unblocks just about any streaming platform while keeping you safe and protected on the Web. However, if you'd like to explore other options, we recommend checking our list of the best VPNs for streaming. 
Step #2: Get Your VPN Subscription
There's no time for hesitation because you need a VPN to proceed further. So, if still in doubt, proceed to subscribe to ExpressVPN. Once you reach the VPN site, click on 'Get ExpressVPN' and then pick a subscription plan. Take a good look as long-term plans come with big discounts.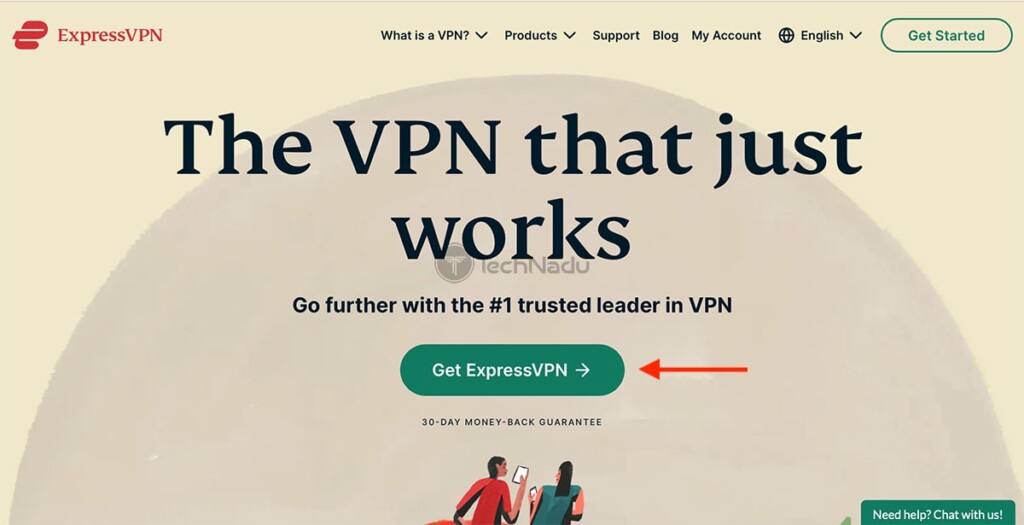 You'll then need to input your email address and pick a payment method. Once done, the VPN team will send you a confirmation email, so don't forget to check your inbox. That's when you can proceed to the next step, to set up the VPN.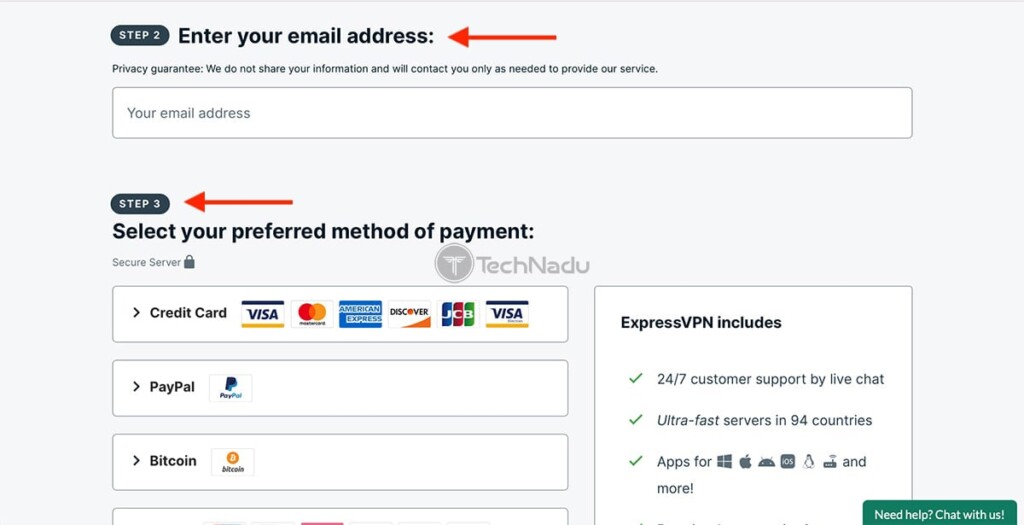 Step #3: Download & Install the VPN on Your Device(s)
You'll be happy to know that ExpressVPN works on 60+ devices and platforms, which is one of the reasons why we recommend it in this guide. With that said, you'll want to check our central guide on how to download and install ExpressVPN, which covers all of its supported devices.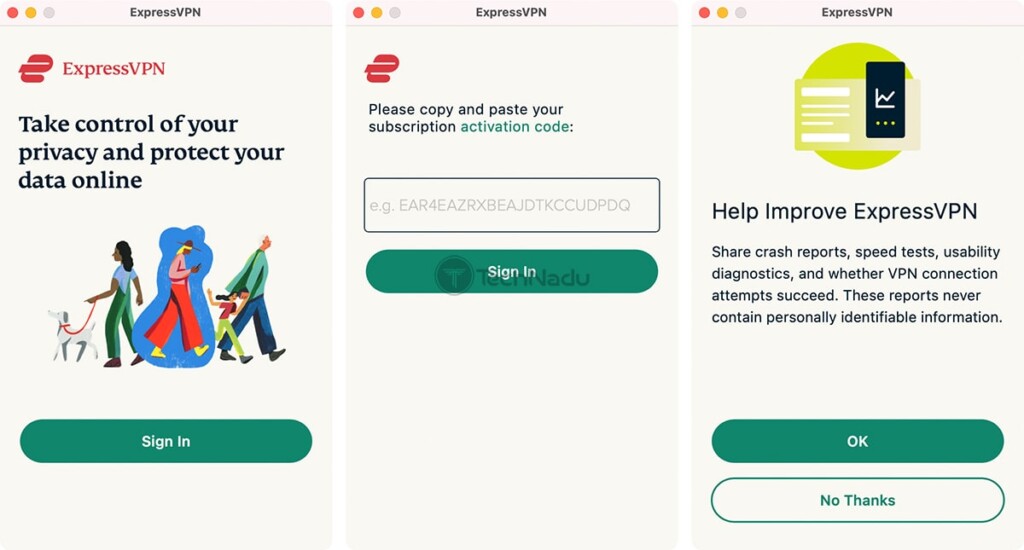 Once you set up ExpressVPN on your device, you'll want to run it for the first time. Access your subscription by logging in, for which you can use your ExpressVPN activation code. Then, complete the initial setup, and you should reach the VPN's home screen. 
Step #4: Connect to a VPN Server in the UK
You've come to the crucial step that will help you watch Channel 4 outside the UK, and yes – we're talking about connecting a UK VPN server. So, start from ExpressVPN's home screen. Then, click on the button you'll see just below the ON/OFF switch. A new window will open, showing you a sizeable list of VPN servers.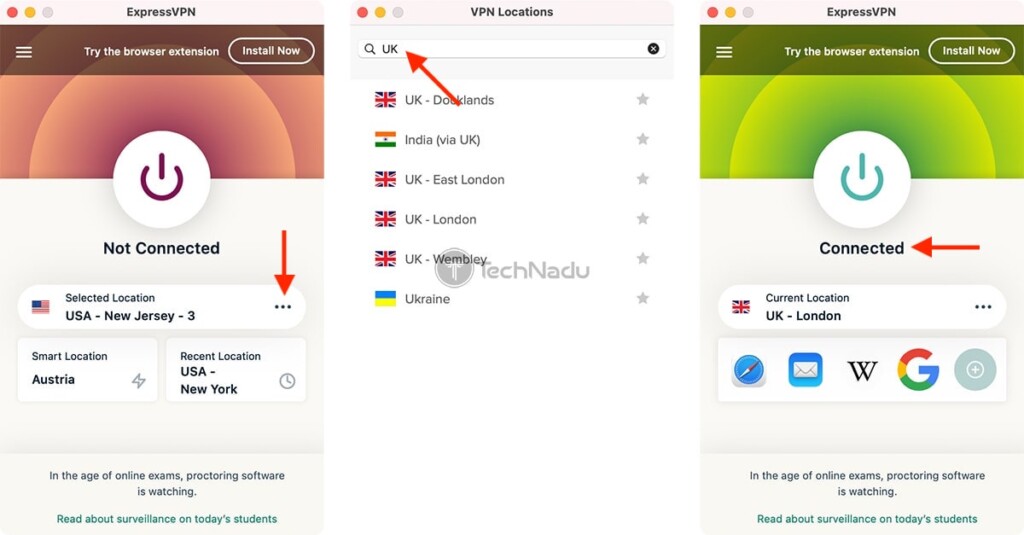 Find 'United Kingdom' either manually or by searching using the top-placed search bar. Then, double-click on the chosen server. ExpressVPN will take a couple of moments to connect you. Once that happens, the upper third of its home screen will turn green. 
Step #5: Unblock & Access Channel 4 from Anywhere
You can now use any Web browser to access Channel 4's website. Before you get to stream anything, you need to click on 'Sign In to My4' using the website's main menu. Log in to your account, or create a new one. Once you do so, you'll access Channel 4's library of online content (also known as 'All 4').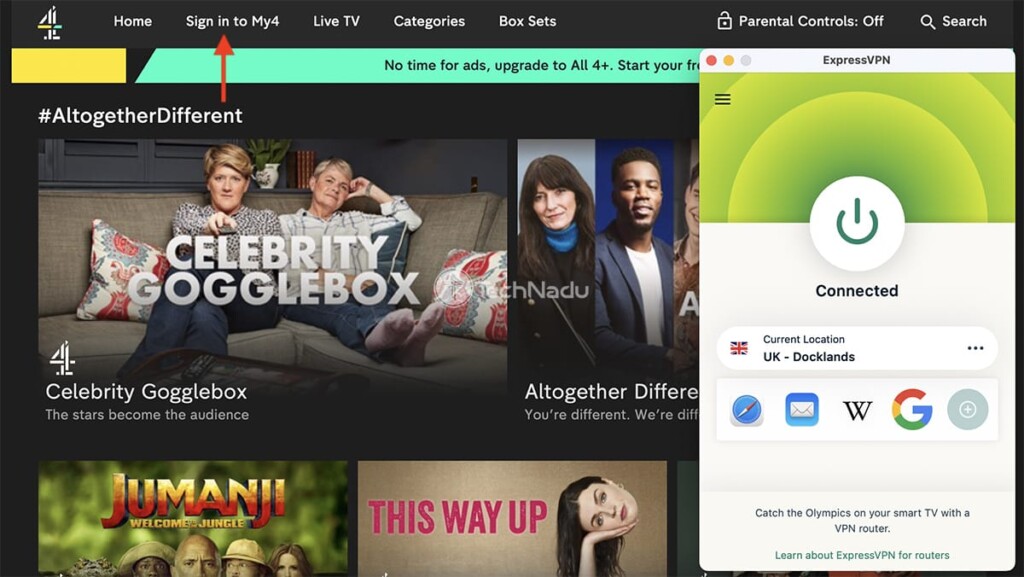 Now, feel free to pick any video to play. As you do so, ExpressVPN will unblock the content in the background, which means that streaming should begin immediately. As long as you're connected to ExpressVPN's UK server, you'll have unrestricted access to Channel 4 – and that applies to its live stream (accessible via 'Live TV,' in the main menu).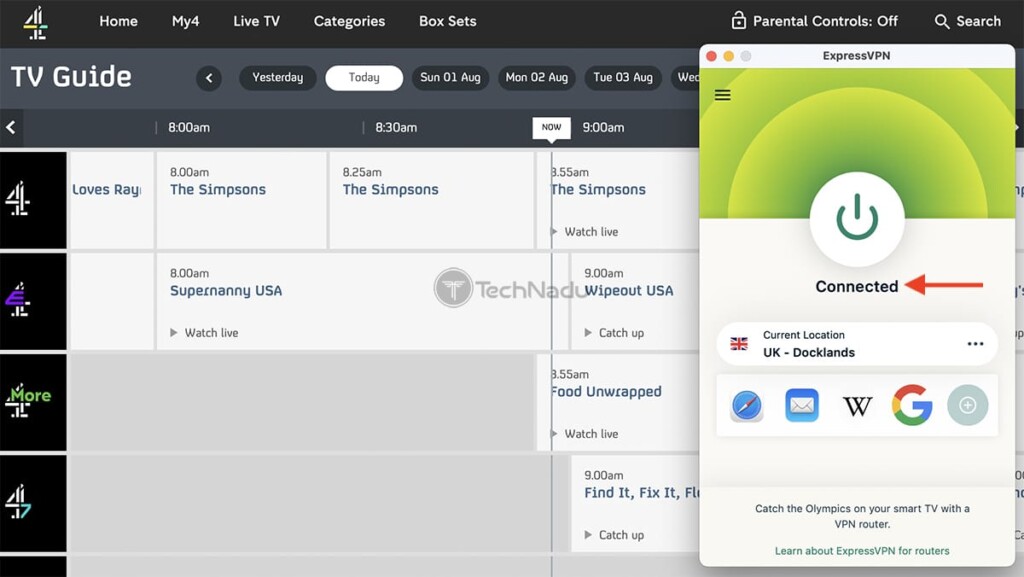 Step #6 (Optional): Get Channel 4 (All 4) on Other Devices
You can also use your smartphone or tablet to access Channel 4. To make that happen, download the All 4 app on your iOS, iPadOS, or Android device. However, you can access the app only if you have access to the UK version of the App Store or Play Store. 
If you don't have access to the All 4 app, you can get a new Google account or sign up for a new Apple ID. Use ExpressVPN while doing so, and don't forget to pick 'United Kingdom' when selecting a country. If asked about an address, Google will help you find one. Once done, log in to your new account on your iPhone, iPad, or Android device (which means you need to sign out of your old account first).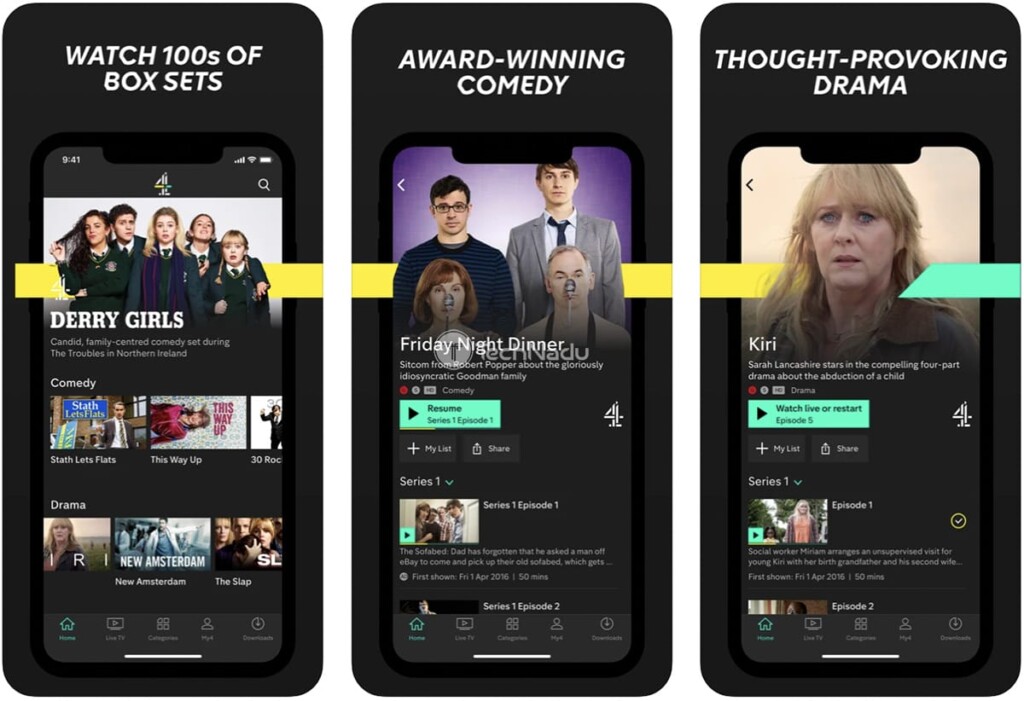 Then, access the iOS App Store or Google Play Store, search for 'All 4,' and download the app from there. Since you're connected to a VPN server, the app will let you watch Channel 4 outside the UK, which applies to both its on-demand content and live streams. 
FAQ
What Is All 4? How Is It Different from Channel 4?
'All 4' is Channel 4's on-demand and live-streaming platform, accessible on the Web, phones, or tablets. It comes free of charge, but you'll have to register for an account. 
How Can I Watch Channel 4 Catch-Up?
You can watch previous episodes of Channel 4's TV shows via its website. The same can be done using the All 4 app, available on iOS, iPadOS, and Android. 
Can I Watch Channel 4 Online for Free?
Can I Watch Channel 4 Without the App?
If you're using a smartphone or tablet, you're forced to download the All 4 app to watch Channel 4 live and on-demand (and you'll also need to register for an account). 
Why Does Channel 4 Think I'm Not in the UK?
If you're in the UK and Channel 4 says you're not, there's probably a mix-up related to your IP address. Try to restart your router and then access Channel 4 again. 
If you're not in the UK (but wish to watch Channel 4 outside the UK), you must use a VPN to bypass that geo-restriction. More precisely, you need to use ExpressVPN.
Can I Use a Free VPN to Unblock Channel 4 Outside the UK?
No, you can't use a free VPN as those typically come with both speed and bandwidth limitations, which makes them unusable for unblocking Channel 4. 
As per our hands-on tests, ExpressVPN will provide you with the best possible experience while managing to unblock Channel 4 from any country in the world. 
That would be all on how to watch Channel 4 outside the UK in 2021. If case of any technical issues, questions, or doubts, let us know via the comments section below. And lastly, thank you for reading!