There are times when you're in the mood to watch episodes of Weeds on Showtime Anytime. Or maybe, you'd just like to watch a classic episode of Californication or Nurse Jackie. For the most part, that's not a problem, unless you find yourself outside of the US. So, do you want to find out how you can watch Showtime Anytime outside the US?
Since the popular streaming service doesn't provide support for streaming abroad, you won't be able to watch your favorite episodes. So, what can you do? That's where TechNadu steps in. Designed with you in mind, we've provided a guide on how to watch Showtime Anytime outside the US, and you're going to need a VPN.
VPNs are great tools that will spoof your physical location, making it appear as if you're in some other place around the world while protecting your privacy. Let's see which ones do a great job at opening up Showtime Anytime for you.
5 Best VPNs That Can Unblock Showtime Anytime
We went ahead and put together a list of VPNs that will help you using this streaming service wherever you may go, so you don't have to.
1. ExpressVPN
ExpressVPN is the most-used VPN application in the world. This VPN sports military-grade Internet encryption to keep you safe. In addition, you'll find professional security features built right in. ExpressVPN is also very fast; you'll easily stream your favorite Showtime programs in HD. In addition, you can expect support for ExpressVPN on many platforms and devices, as well as browser extensions for Chrome, Firefox, and Safari.
This VPN application isn't intended for users on a budget, however. ExpressVPN's wide array of great features means that you'll end up paying more just to get connected. Thankfully, if this VPN doesn't work, and you've already paid up, it comes with a 30-day money-back guarantee.
Would you like to know more about the world's most-used VPN? Read our full review of ExpressVPN.
2. NordVPN
NordVPN has over 4,800 servers around the world to choose from, with hundreds of servers located in most countries. Plus, you'll have an easy time streaming Showtime Anytime in HD thanks to the VPN's high virtual connection speed.
Some users, however, may become frustrated with the VPN's slow customer support. Some cases have taken up to 48 hours to resolve. However, this isn't a major downside considering that NordVPN works without any issues, whatsoever. Also, while it has great connection speeds, you may have to deal with a somewhat higher speed loss rate.
For an extensive review of the application's pros and cons, along with performance-related information, check out TechNadu's NordVPN review.
3. SaferVPN
As its name suggests, SaferVPN will keep you safe online. To back up this claim, it features 256-bit bank-level encryption and automatic protection on an insecure Wi-Fi connection. Like its competitors, you can also watch Showtime Anytime in HD thanks to a fast connection. Plus, with an attractive no logs policy, it won't track what you do online.
In addition, with SaferVPN, you'll enjoy live 24/7 chat support. You can also test this service with a 24-hour free trial period without having to provide any financial details. Not satisfied with your purchase? No worries; this VPN has a great 30-day money-back guarantee.
BitTorrent users may have an issue with SaferVPN, though, as it doesn't come with great speeds for torrent nor support. You'll also have to manually configure this VPN application in Ubuntu. Is SaferVPN the right VPN application for you? You can read our full SaferVPN review.
4. TorGuard VPN
Designed with torrenting and streaming in mind, TorGuard is a highly complex and capable VPN solution. It comes with high-speed virtual connections, AES128 encryption, support for most routers, and a connection kill switch. This VPN also comes with a considerable number of servers around the world.
Newcomers may be put off, however, as TorGuard is complicated to use. In case you're dissatisfied with this service, this VPN comes with a 7-day money back guarantee. Is this VPN application the right one for you? Check out our complete TorGuard review.
5. StrongVPN
To keep you protected while you browse online, StrongVPN brings 650+ servers and great encryption solutions. You'll find that you can use this application on a ton of operating systems, including smartphones and tablets, as well as routers.
Great encryption solutions come at a cost, however. At $10 per month, this VPN costs a bit more than comparable solutions. In addition, some users may be put off by its counter-intuitive UI. Despite this, StrongVPN is still a great solution to that fully unblocks Showtime Anytime outside the US, which is its biggest strength.
Would you like to know more about this VPN? TechNadu has an in-depth review of StrongVPN, so make sure to check it out.
Learn More About Using VPNs With Showtime Anytime
To make sure you fully understand what it means to use a VPN to unblock a website, we have put together a set of frequently asked questions. Take a look.
How Can a VPN Help You?
VPNs, or Virtual Private Networks, establish a virtual connection to the Internet through a dedicated server run by a VPN provider. These applications let you connect anonymously to the Internet and access content that's normally blocked. High-quality VPNs will also secure your connection, meaning that no one can verify what you're doing online.
Can You Trust Free VPNs to Watch Snowtime Anytime?
While we're here, we'd like to advise you against picking a 'free VPN,' which we know are so often marketed online. That's because they're not really free, as they only offer a limited bandwidth for free before asking you to pay up, and they may retain your personal data, which defies the purpose of encrypting and using a VPN in the first place. So, even if you pay a few bucks each month, you'll at least be safe.
Why Bother Watching Showtime Anytime With a VPN?
Showtime Anytime lets you view your favorite Showtime programs whenever you'd like. The online streaming service lets you watch videos on your smartphone, tablet, and computer.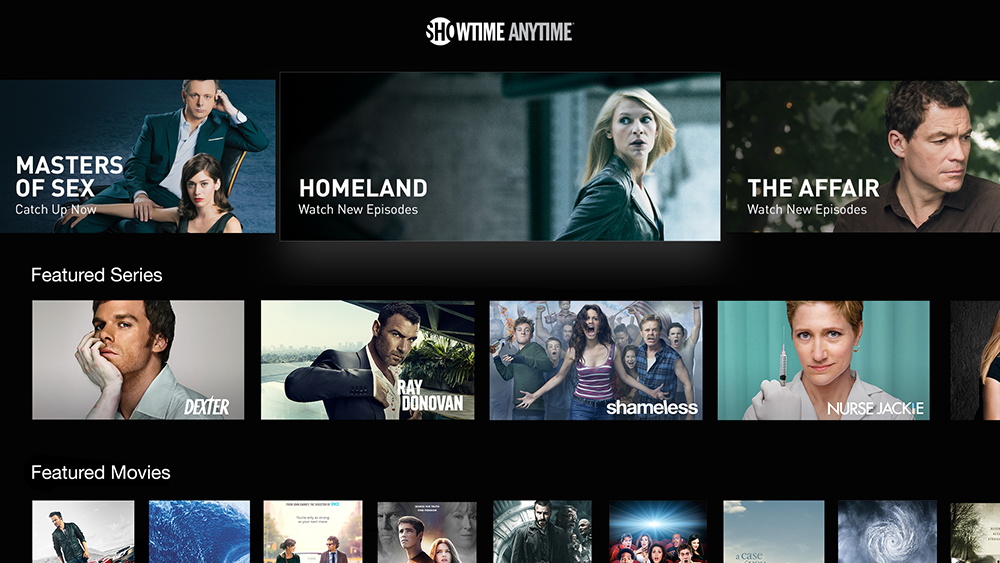 Underscoring the platform's success, the service's online-only subscription jumped to 1.5 million users early last year. In just one year, it experienced a 50% growth rate. Just two months later, after airing the Twin Peaks revival, Showtime Anytime had the single biggest day and weekend of signups in its short history.
Where is Showtime Anytime Available?
Much like many other similar platforms, Showtime Anytime is only available to people who live in the United States and its many territories. This also means that if you don't have an IP address associated with this country, the website will recognize that and it will block your access.
How Can You Watch Showtime Anytime?
We've reached the end of our article. Now, you can watch Showtime Anytime outside the US whenever you'd like. Do you have any issues? Please, reach out to us; we're here to help.
Feel free to post your comments below. And of course, if this article has helped you, please share it across your favorite social networks. You can check us out on Facebook or Twitter.