Watching NHL games online has never been easier – thanks to today's most popular sports streaming services. Still, you'll face blackout restrictions even on the Web. The good news is that you can bypass NHL blackout restrictions quite easily. There's a very reliable workaround that includes VPNs, offering a bulletproof solution. And yes, we'll tell you all there's to know about getting around spots blackouts - so, let's get started.
Get Around NHL Blackout Restrictions – A Quick Guide!
As hinted above, VPNs are the only solution to eliminating sports blackouts on the Web. With that said, here's exactly how to unblock any NHL game.
1. First, you need a VPN subscription. Go ahead and subscribe to ExpressVPN.
2. Once you find yourself on ExpressVPN's site, click on 'Get the #1 Rated VPN.'
3. Select a subscription (a long-term one will help you save a lot, by the way).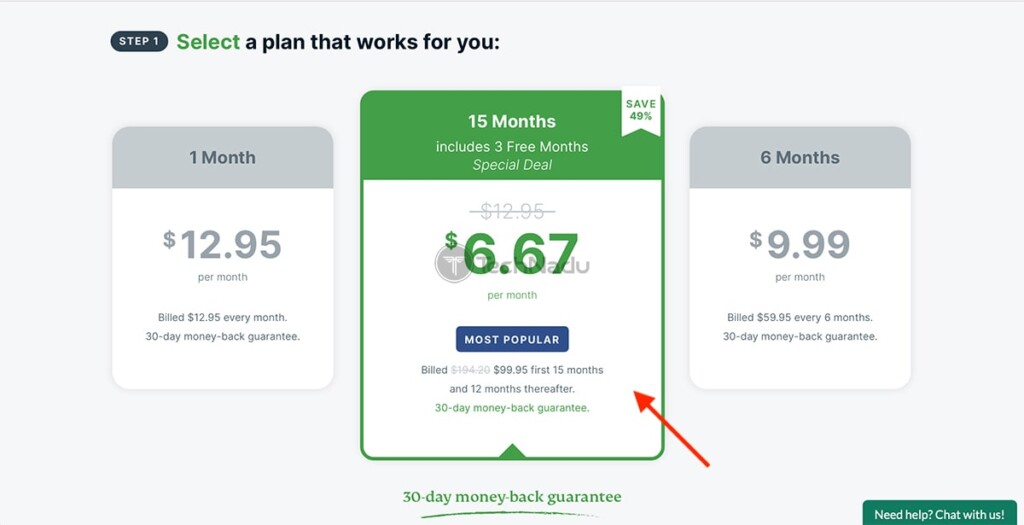 4. Provide your email address, pay for the subscription, and finalize the sign-up procedure.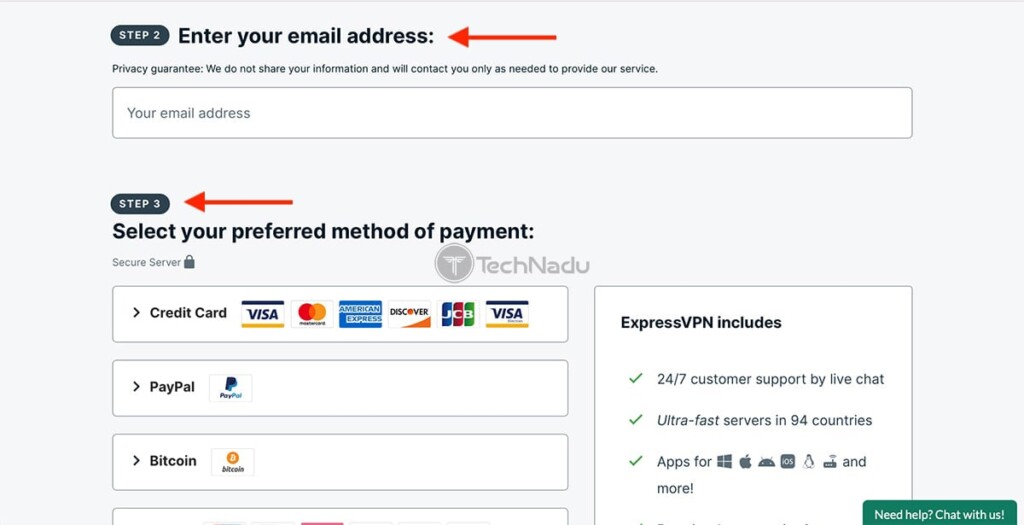 5. Once done, expect to see a confirmation email from ExpressVPN. Check your inbox. 
6. Now, feel free to download and install ExpressVPN on your preferred device(s). 
ExpressVPN is compatible with any platform out there. That's why we recommend this VPN for streaming media (and watching NHL games, of course). To check how to get this VPN onto your device, visit our ExpressVPN setup guide (covering more than sixty devices). 
7. At this moment, you also need an NHL streaming service ready on your device. 
8. Launch ExpressVPN and connect to a server outside of your local area. 
9. You can connect by using the button below ExpressVPN's ON/OFF switch. 
10. A new window will appear, letting you pick an ExpressVPN server. 
11. Select the 'All' tab and then select 'Americas.'
12. Pick 'United States' and double-click on any server found there.
If a specific NHL game is blocked in your area, you need a VPN server based on any location where that game is available. That's how you'll trick your chosen NHL streaming app into thinking you're somewhere else, which is how sports blackouts can be bypassed. The same applies to getting around MLB, NBA, and NFL blackouts.
13. Once ExpressVPN connects you, its interface will turn green. 
14. Finally, launch your chosen NHL streaming service – it will be unblocked now. 
That's it! You have successfully bypassed NHL's blackout restrictions. Make sure to keep the VPN active in the background while using your streaming app. And, of course, repeat the procedure from above for any hockey game that might be blacked out in your area. 
What's the Best VPN for Bypassing NHL Blackout Restrictions?
Based on our experience and hands-on tests, the following are the best VPNs for bypassing NHL blackouts (on any platform or device):
1. ExpressVPN – Best VPN Overall
| | |
| --- | --- |
| NHL Streaming (Unblocking) | FuboTV, Sling TV, Hulu + Live TV, ESPN+, and plenty more. |
| Price (Monthly) | $12.95/month |
| Price (Yearly) | $6.67/month + 3 Free Months ($99.95 in total) |
We don't have to think twice about recommending ExpressVPN. This truly is the most complete VPN solution available on the global market, as well as a perfect solution to get around any NHL blackout. On top of that, it's quite affordable, so it's a win-win situation (more on that in our ExpressVPN review). 
This VPN works on any device and unblocks any currently popular streaming service (including those broadcasting NHL games this year) while offering up to five simultaneous connections. Also, it comes with more than 3,000 servers spread evenly across the world. No matter if you're in the US or abroad, you'll always be just a click away from streaming NHL games live.
PROS
Works on any device out there.
Highly polished interface.
Incredibly fast performance.
24/7-available customer support.
CONS
No fine-tuning available.
2. NordVPN - Best Security-First VPN
| | |
| --- | --- |
| NHL Streaming (Unblocking) | FuboTV, Sling TV, Hulu + Live TV, ESPN+, and more. |
| Price (Monthly) | $11.95/month |
| Price (Yearly) | $4.92/month ($59.00 in total) |
NordVPN puts an emphasis on its security-first features. However, this is also an incredibly powerful VPN for media streaming. It offers more than 5,000 servers, many of which are found across the United States. That helps you obtain an IP address from a different region, which is how you'll get around NHL blackouts.
Also, know that NordVPN comes with specialized servers. Those work great on more restricted networks, helping you fight against your Internet provider's data filtering (which is what can prevent you from bypassing NHL blackouts). So, if you'd like to combine security and streaming, this VPN is the right pick. Find out more in our NordVPN review.
PROS
High-end privacy.
Unblocks a range of streaming sites.
Allows 6 simultaneous connections.
Incredibly easy to use.
CONS
Not the fastest option.
Requires some fine-tuning.
3. CyberGhost VPN – Best Streaming-First VPN
| | |
| --- | --- |
| NHL Streaming (Unblocking) | FuboTV, Sling TV, Hulu + Live TV, ESPN+, and more. |
| Price (Monthly) | $12.99/month |
| Price (Yearly) | $3.95/month ($47.40 in total) |
Aside from offering all of the standard VPN features, CyberGhost also does plenty in terms of media streaming. As you can read in our CyberGhost VPN review, this VPN offers an army of servers placed across the world (more than 7,500 units). However, its media streaming servers are the reason why we recommend CyberGhost VPN here. 
Thanks to a massive number of dedicated servers placed across the US, going around sports blackouts is an easy possibility with this VPN. You can pick a streaming service to unblock (with many sports-friendly options available) or go for a server in a specific US location. Thanks to that mechanism, you won't even think twice about how to bypass an NHL blackout.
PROS
Specialized servers for streaming.
Allows 7 simultaneous connections.
Sizeable server fleet.
Reliable customer support.
CONS
No fine-tuning available.
Slower than its competitors.
4. Surfshark – Best User Friendly VPN
| | |
| --- | --- |
| NHL Streaming (Unblocking) | FuboTV, Sling TV, Hulu + Live TV, ESPN+, and more. |
| Price (Monthly) | $12.95/month |
| Price (2 Year Plan) | $2.30/month + 2 Free Months ($59.76 in total) |
Lastly, we can also recommend Surfshark. This is a relatively young (yet highly reputable) VPN that has been expanding guide a lot lately. Aside from implementing support for WireGuard, this VPN now comes with real-time identity theft protection. You can learn more about those features in our Surfshark VPN review.
Of course, the reason why we recommend Surfshark is the following one. It plays well with any NHL-focused streaming service, so you can unblock their US or international versions. In other words, you will get to bypass NHL blackouts while saving money on your expenses related to media streaming services. Once again, a win-win situation!
PROS
Great for inexperienced users.
Fully-automated VPN service.
Unblocks any streaming platform.
Reliable and fast performance.
CONS
No fine-tuning available.
Can take a while to connect.
What Are the Best Streaming Services for Watching NHL Games?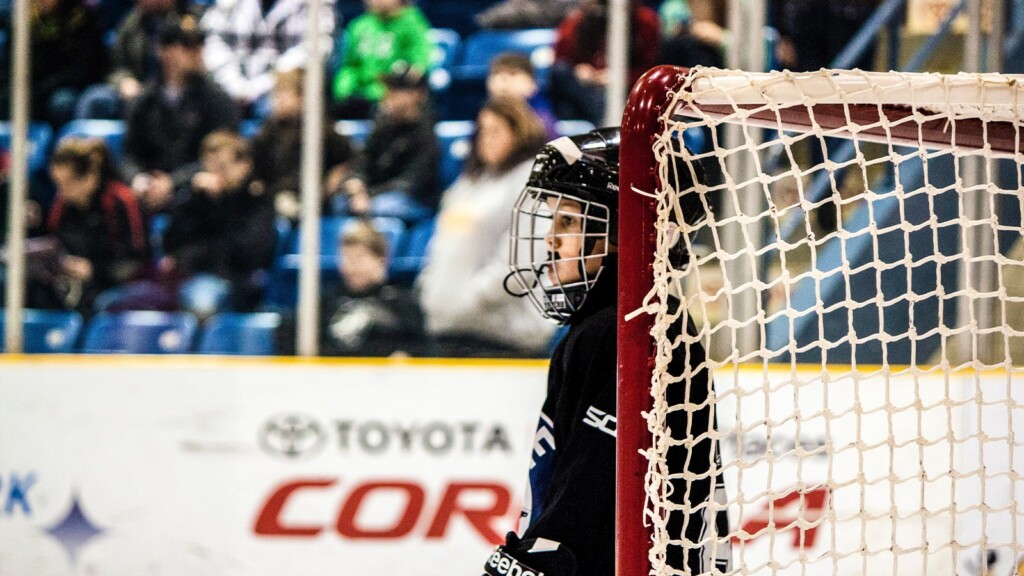 We're sure you'll want to invest your money wisely, so let's talk about the best ways to watch NHL games live. After plenty of research, you have these 4 options:
All of the streaming services listed below have blackout rules imposed. Therefore, to bypass those blackouts, you will still need to use a VPN service – as described at the top of this article.
ESPN PLUS: Thanks to a seven-year partnership between ESPN and NHL, ESPN+ has become home to 75 ESPN-produced regular-season games. Also, 25 national regular-season games will air exclusively on ESPN (and/or ABC, based on future agreements). Best of all - ESPN Plus is quite affordable, currently priced at $7 a month or $70 annually.
Must Read: How to Watch NHL Without Cable
Live TV & Streaming In One Place With Hulu. Watch your favorite live sports, news, entertainment, and more. Plus, get unlimited access to the entire Hulu streaming library.
HULU + LIVE TV: Starting at $69.99/month, Hulu + Live TV gives you a whole range of sports-focused channels. You can also combine Hulu + Live TV with your ESPN+ subscription, which is how you'll get access to this year's entire NHL season games. That's because this streaming service also includes TNT and TBS, owned by Turner (the latest NHL partner).
Watch Your Favorite Shows, Movies & Sports ON ANY DEVICE. ANYTIME. ANYWHERE. Watch and DVR the channels you love. No contracts, no commitment.
FUBOTV: This is the streaming platform that made watching NHL games live a possibility. With fuboTV, you can watch a whole host of live TV channels, including ESPN, ABC, TNT, and TBS, as well as NHL-focused TV channels. The prices for fuboTV start at $64.99 per month and you're free to choose from a range of sports-related add-ons.
Sling is the live TV you love for less. Customize your channel lineup and watch TV online with no setup, hidden fees or long-term contracts.
SLING TV: If you want a more affordable option to watch live TV on the Web, there's Sling TV. Its Orange plan comes priced at $35/month and includes access to ESPN, TNT, and TBS. For an additional $11/month, you get access to the NHL Network as well.
Where to Find the Full NHL Schedule for This Year's Season?
In many ways, this year's NHL season will be somewhat different – primarily due to restrictions that rose as a result of the COVID-19 pandemic. With that said, the best way to track the schedule of this year's NHL season is via NHL's official website.
What Are NHL Blackouts? How Do They Work?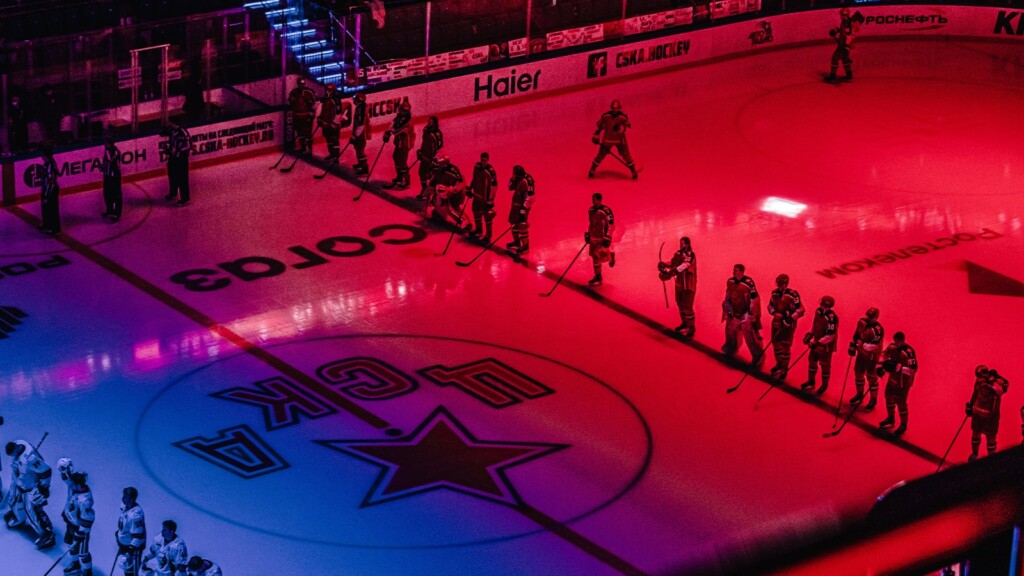 Sports fans in the USA are well-aware of blackouts that prevent them from following their local teams. That happens in each of America's major sports leagues – including the NFL, MLB, NHL, and NBA. All of those have some form of blackout policies that can often change annually.
In terms of NHL games, the official website of NHL Network explains NHL blackouts in the following way: "Blackout restrictions exist to protect the local television telecasters of each NHL game in the local markets of the team. Blackouts are not based on arena sell-outs. Keep in mind that blackout policies and restrictions are different for every sports package that your system may carry." 
With that said, if a game is on the NHL Network, it's also simulcast with the local broadcast. If you live outside of those markets (depending on the playing teams), you'll get to watch that game (in any way you want). However, if you live within those markets, you will only have to rely on the regional TV network (so, you won't be able to watch that game online).
How Do NHL Blackouts on ESPN+ Work?
Since ESPN is one of NHL's exclusive media partners, ESPN+ is now one of the best ways to watch NHL games (both live and on-demand). However, that also means that blackout rules and restrictions apply, even if you pay for ESPN+.
The good news is that ESPN+ brings 1,000+ out-of-market NHL games this season. At some point, you'll get to watch them all. However, you won't get to stream all of them live.
More precisely, ESPN+ will restrict access to NHL games available in your local market. That will make it harder to follow your local team(s), so that situation hasn't changed. And if you're in a region without an NHL team, you might be prevented from following multiple teams (based on which teams claim you're in their local territory).
To make it easier to know which NHL games won't be available in your area, you can use NHL.TV's blackout detector. Based on your ZIP code, the blackout detector will inform you how ESPN+ works in your area (or - which games will be blacked-out).
In the past, NHL.TV didn't black-out games on the NHL Network. However, since ESPN is the latest media partner, know that NHL Network games (around 90 games) won't be available on ESPN+, even if those are out-of-market games.
And finally, you can also expect national TV blackouts. Around 50 games will be broadcast on TNT and 18 games will be broadcast on ESPN, not available anywhere else.
We're sure all of those rules sound very confusing. However, it all comes down to this - you can watch any NHL game live if you combine a VPN with a sports-focused media streaming service. As said above, your best options right now are ESPN+, Hulu + Live TV, fuboTV, and Sling TV.
And finally, one more helpful tip. If you're not in the United States, there's still a way to access (and even subscribe to) ESPN Plus. Of course, you'll need a VPN for that. To see which steps you need to take, here's our full guide on watching ESPN+ outside the US.
How Do VPNs Bypass NHL Blackout Restrictions? 
Explaining how VPNs go around NHL blackouts is relatively simple. However, keep in mind that not every VPN is equally capable, which is why we recommend ExpressVPN. So, here's how VPNs work to hide and alter your geo-location. 
Step 1: You use your chosen VPN app to connect to a server. VPNs give you a list of servers based on their countries and locations, so you can choose a very specific location (like a city or a broader region). Connecting to a server is typically done by selecting a server's name or location. 
Step 2: As your VPN connects you to the chosen server, several things happen. First, you get a new IP address (which replaces your public IP). That new IP corresponds to the location you've selected, giving you new digital coordinates. Your Web traffic also becomes encrypted and kept within a secure VPN tunnel. In other words, no one will see what you do online.
Step 3: Lastly, you access any streaming app (like ESPN+, for example) you've previously installed on your device (like a computer, smartphone, tablet, and more). That app or website checks your IP, which will point to the location of your chosen server. Since everything is kept within a secure tunnel, there won't a different way to pinpoint your true location or block your access.
In case you didn't know, VPNs aren't used only to bypass NHL blackouts and similar online restrictions. Their primary role is to keep you safe online, making sure your privacy never gets compromised. So, make sure to learn more about what VPNs are, as well as how VPNs work.
Can You Bypass NHL Blackouts Using a Free VPN? 
No, there is no way to bypass NHL blackouts using a free VPN. That's because, first and foremost, none of them are capable of unblocking media streaming services. And even if you find one that can do that – you'll face rigorous data limitations (free VPNs typically restrict you to 200-500 MB per day, which isn't enough for streaming). 
There are also more serious reasons why we don't recommend free VPNs. Numerous indications exist that free-of-charge VPNs leak data, exposing your privacy to advertisers and data-logging companies. Therefore, they can do more harm than good. You can learn more about that in our central piece on the safety of free VPNs. 
Our team has tested more than sixty VPNs – and we've tested their media streaming capabilities as well. So, if you want a VPN that won't let you down, go for ExpressVPN. That's our true and honest recommendation, as we're sure ExpressVPN will meet your needs. 
So, is there anything else you'd like to know on bypassing NHL blackouts? If there is, let us know via the comments section below. Our editorial team will gladly assist you. And lastly, thanks for reading!