Everyone is a fan of some kind of sport, and thankfully BT Sport has something for each individual. Unfortunately, the platform is blocked off to users outside the United Kingdom, so you're going to need a VPN if you want to get over the 'fence'. Therefore, we will teach you how to watch BT Sport outside the United Kingdom.
Top 5 VPNs For Unblocking BT Sport Anywhere
To access this media streaming service, you need a capable VPN and a trustful guide. So, we'd like to note that we've tested dozens on VPNs, and you can find all those reviews on TechNadu. And we've come up with 5 of the very best VPNs for BT Sport.
1. ExpressVPN
At the top of our list is a VPN that has been acclaimed worldwide thanks to its many features and, most specifically, the speed and way in which it works.
Not only does ExpressVPN connect you to the chosen server extremely fast, but it also allows you to enjoy the same Internet speeds you're used to. It also features a kill switch, which is a tool that prevents any of your traffic to trickle back to your ISP in case the server you're connected to drops for any reason.
The tool works on multiple platforms, including Windows, Mac, iOS, and Android, as well as others. We have a full review of ExpressVPN if you're curious to find out more.
2. NordVPN
Up next is NordVPN, one of the most versatile tools of its kind thanks to the ever-growing server network. Nowadays it counts over 5,100 of them, but hundreds of them were added in the past month.
NordVPN uses 256-bit encryption protocols to secure your data, the same as the NSA. Furthermore, the app comes with a double-VPN feature to hide you behind multiple servers at the same time. There's also a CyberSec feature which flags out any dangerous website you may want to visit, acting as a warning system.
NordVPN comes with multiple platform support, including Windows, Mac, Android, and iOS. Read our NordVPN review if you want to know everything there is to know about it.
3. CyberGhost
Our next recommendation is CyberGhost, a tool that comes with a whole baggage of cool features. On top of allowing users to continue browsing the Internet at the high speeds that they're used to, CyberGhost comes with built-in anti-malware software to detect anything dangerous trying to attack your system, as well as ad-blocker because everyone is annoyed by those.
There's also a useful kill-switch to prevent your data from reaching back to your ISP if the servers go down for any reason. To complete the security package, there's also a zero-log policy in place, so none of your data ends up on the company servers.
CyberGhost works on multiple platforms, including Windows, Mac, Android, and iOS. TechNadu has a review of Cyberghost ready for you.
4. TorGuard
Next up is TorGuard, a tool that has over 3,000 servers in over 50 countries, so you're pretty much set no matter what nation you need to make it look like you're in; There are plenty of servers on UK territory as well.
The VPN also comes with pretty strong encryption protocols, as well as a zero-log policy so that none of your data remains on the company's servers, which is the best option for your privacy.
There are multiple TorGuard apps out there, including for Windows, Mac, iOS, and Android. We have a detailed review of TorGuard if you want to get all the details before making a decision.
5. SaferVPN
Our last recommendation is SaferVPN, a tool that does its best to protect your privacy, while also giving you a way to jump from one side of the world to the next. The VPN has over 700 servers spread over 30+ countries, so you can be sure there are plenty of them in the United Kingdom.
The tool provides military-grade encryption protocols to secure your data, while also withholding a zero log policy. On the other hand, if you're into torrenting, the VPN doesn't support P2P.
SaferVPN works on Windows, Mac, Android, and iOS, to name a few. We have a SaferVPN review ready if you want to get all the details.
FAQ
While you're here, we'd like to teach you a few more things about BT Sport and VPNs. So, let's answer a few commonly asked questions.
What is BT Sport?
First off, BT Sport is a group of sports television channels that are available within the United Kingdom. It is home to all sorts of content, from football to cricket, Moto GP, and so on.
Where is BT Sport Available?
BT Sport is only available within the United Kingdom. Those who live abroad have little chance of getting their hands on the platform given the fact that BT Sport is directly tied to a BT subscription. However, Brits who plan on traveling and already have a BT subscription only need a VPN to overcome the blockade.
On What Devices Can You Watch BT Sport?
BT Sport has several apps that help users watch the content while on the go. More specifically, they have one for Apple, Android, as well as Windows 10 smartphones or tablets. The list is fairly short, but then again, it covers pretty much everything you need. For more information, turn to the official support page.
What Can You Watch on BT Sport?
BT Sport is home to so much content. Football (soccer for our American readers) seems to be the main focus of the platform, but then again, this is 'the' game in Europe, so it's not much of a surprise. The network features matches from Premier League, Champions League, Europa League, FA Cup, Bundesliga, and more.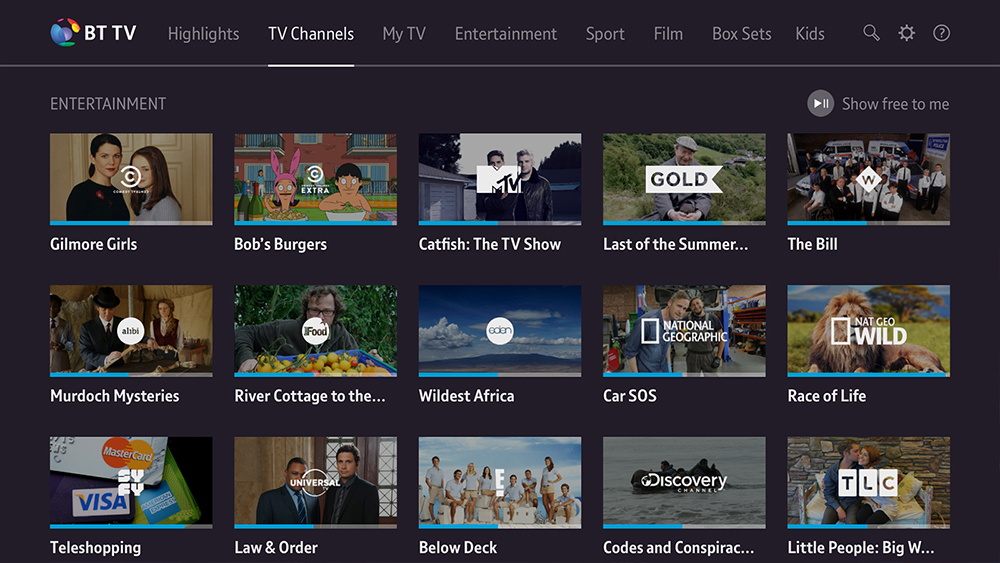 They also feature plenty of matches from other sports, including rugby, boxing, MMA, cricket, tennis, motorsports, as well as various American sports, like from the Major League Baseball, NBA, and more. You can watch live footage, as well as various videos posted on the platform from previous games, or featuring various athletes.
How to Watch BT Sport Abroad?
Whether you're planning ahead for your travels or you're already abroad and suddenly left without access to BT Sports right before the game begins, have no worry, we'll walk you through this.
What you need is a VPN. VPN stands for Virtual Private Network and it's a tool that can make it seem like you're accessing the Internet from a different location than you're actually in. What's even better is that everything is now secure and your steps are untraceable.
Nowadays, no matter how complex the VPN is, its interface will help you get the job done. Even if you dig through the advanced features, there's still no way to mess it up. If you're new to this, however, we're going to walk you through it.
First, launch the VPN of your choice. We strongly recommend ExpressVPN, but all the rest are pretty good too.
Then, you're going to want to select a server from within the United Kingdom since BT Sport is blocked to outsiders.
Once the connection is established, you can load the website in your browser, or launch the app on your mobile device.
That's it.
BT Sports is a great platform where you can watch all the best matches, read the latest news in sports and just enjoy the competition. So, we hope that now you know all there is about how to watch BT Sport outside the UK.
If you enjoyed the article, please share it online with others so they can find their way around the blockade too. And you can also follow us on Facebook and Twitter. Thanks!