CBC (Canadian Broadcasting Corporation) is known for its diverse range of content, which spans from newscasts, movies, TV shows up to broadcasting live sports events. So, it doesn't come as a surprise that CBC has an international audience, despite being geo-restricted. With that said, we're sure you'll want to know how to watch CBC outside Canada, right? 
Well, know that unblocking CBC from anywhere in the world is quite easy. You just need a VPN capable enough to go beyond this broadcaster's geo-blocks. So, join us, and learn the easiest way to achieve just that. 
Where Is CBC Available? 
CBC is Canada's public broadcaster, so it doesn't come as a surprise that it's available in that country only (without any plans to expand in the future). 
If you try to stream anything on CBC's official website, you'll see a message saying: "We're sorry, this content is not available in your location." As per CBC's documentation, this is the 'Error 21,' which is produced after CBC's website checks your IP address. So, to bypass that error, you need a capable VPN, used in the way described just below.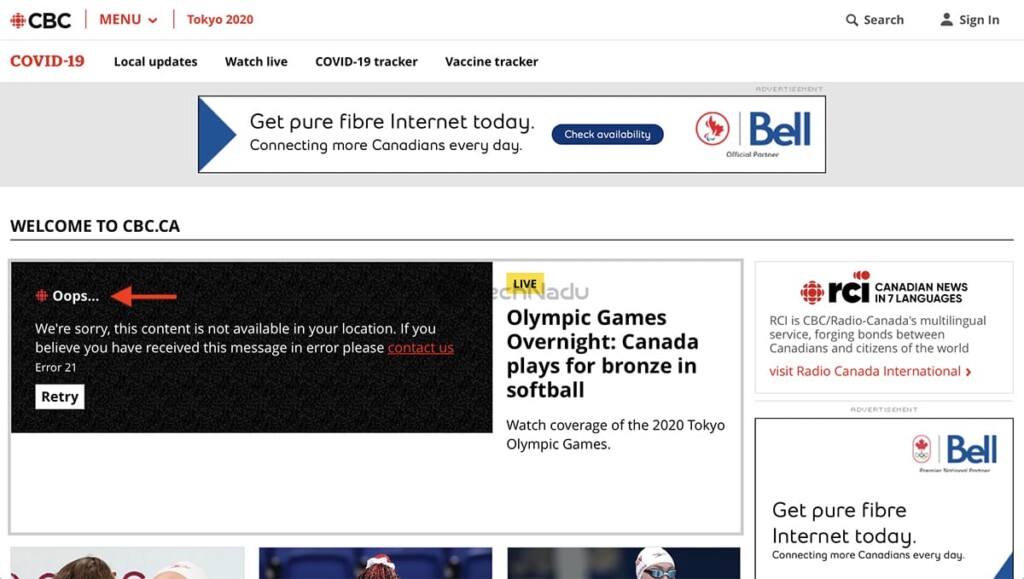 We should also note that this broadcaster offers a dedicated streaming service called CBC Gem. However, even CBC Gem is available only in Canada due to rights issues and licensing agreements. Don't worry, as the method described below applies to CBC Gem as well. 
How to Watch CBC Outside Canada
Finally, here are the 6 steps to unblock and watch CBC outside Canada in 2021:
Step #1: Find the Best-Working VPN to Unblock CBC
Make no mistake – the first step of this process is the most important one. You need to pick a VPN that can unblock CBC across many devices and without any issues. So, based on our experience, our recommendation would be ExpressVPN. 
3,000+ VPN servers in 160 VPN server locations in 94 countries, 5 Simultaneous connections, Fast and stable connection, No activity logs or connection logs, No bandwidth limits, Strong encryption, 24/7 live chat support, and 30-day money-back guarantee.
We have to note that ExpressVPN is the best VPN in 2021, capable of unblocking a range of Canadian streaming services, such as CTV, Global TV, Sportsnet Now, and more. However, you do have other options as well – if you check our guide to the best VPNs for streaming. 
Step #2: Get Your VPN Subscription
If you're still in doubt about which VPN to pick, go ahead and subscribe to ExpressVPN. Once you visit the VPN's site, pick 'Get ExpressVPN.' Then, select your subscription plan (but know that long-term plans come with significant discounts).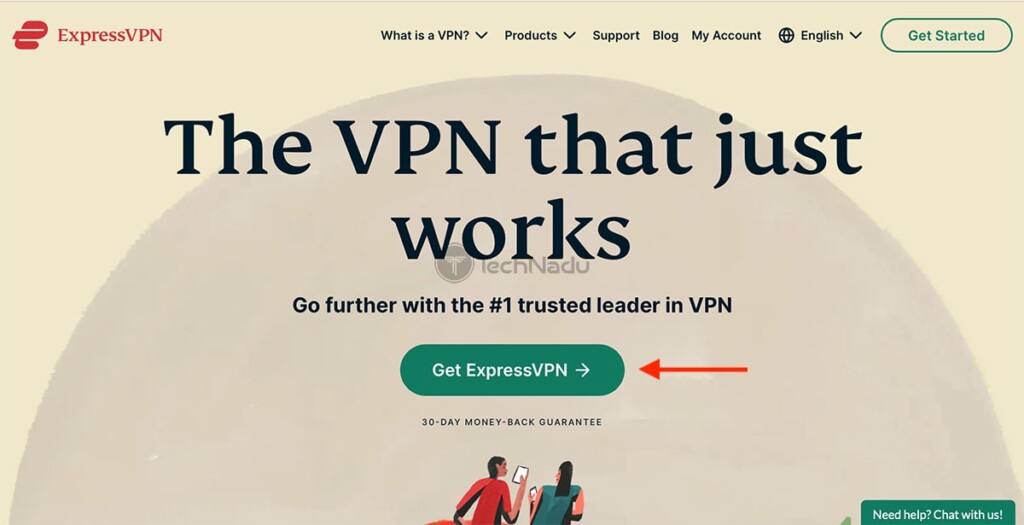 While signing up, input your email address and pick a payment method. Then, ExpressVPN will send you a confirmation mail. Check your inbox, and then feel free to proceed to the next step of this guide.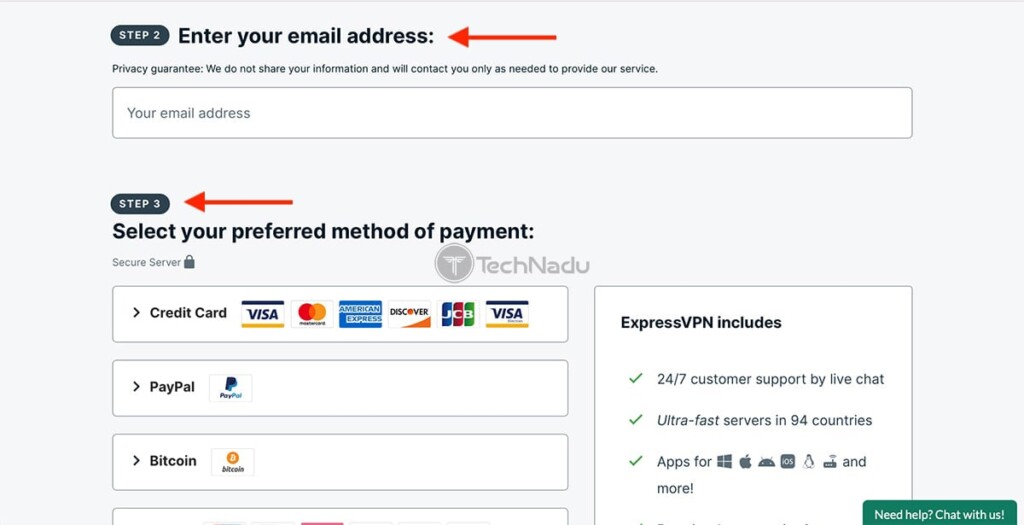 Step #3: Download & Install the VPN on Your Device(s)
One of the benefits of using ExpressVPN is its broad platform compatibility. More precisely, check how to download and install ExpressVPN across 60+ different platforms and devices. Keep in mind that you must have the VPN app installed on each device you'll use to watch CBC outside Canada.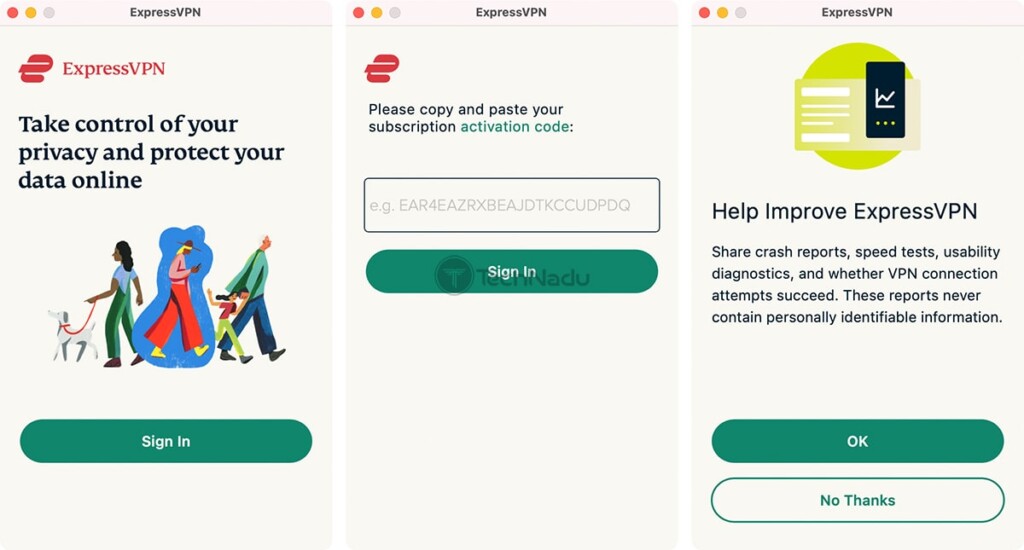 Once you install the VPN, open its app for the first time. First, log in to your account (if you're on a computer, here's how to get your ExpressVPN activation code). Then, complete the initial setup by following the on-screen prompts. Once you reach the VPN's home screen, proceed to the next step. 
Step #4: Connect to a VPN Server in Canada
Before you get to unblock CBC outside Canada, you first need to connect to a VPN server in that country. So, start by launching ExpressVPN. Then, select the button just below the ON/OFF switch on the VPN's home screen. That will open a new window, listing ExpressVPN's servers.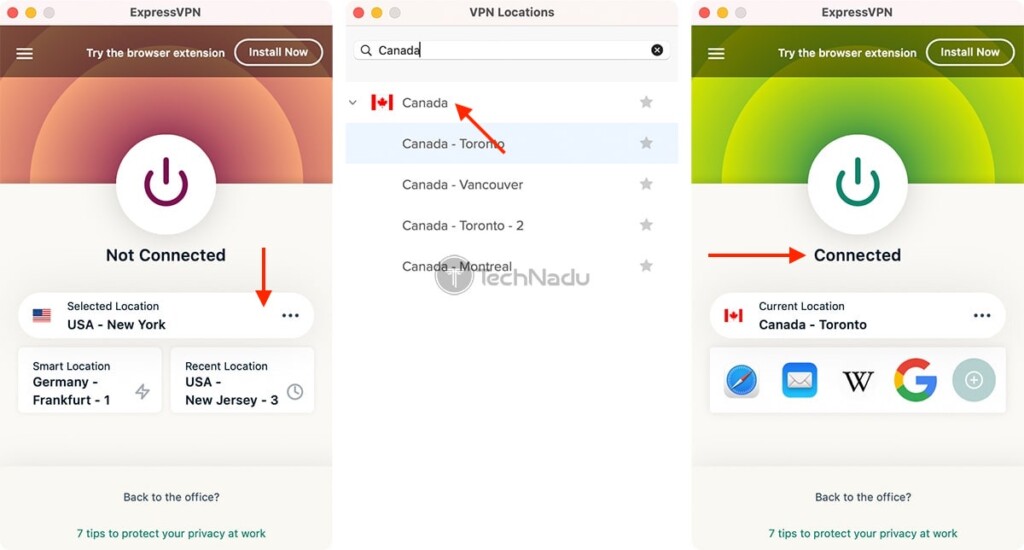 Feel free to use the top-placed search bar to look up 'Canada.' Then, select any server in that country. Double-click on its name, and ExpressVPN will connect you automatically. Once the upper third of its home screen turns green, proceed to the next step. 
Step #5: Unblock & Access CBC from Anywhere
Now, launch any Web browser and visit CBC's website. Feel free to stream any of its video content, and you'll see that geo-blocks won't have any effect anymore. The same applies to CBC Gem, which brings you films, TV shows, documentaries, and live TV.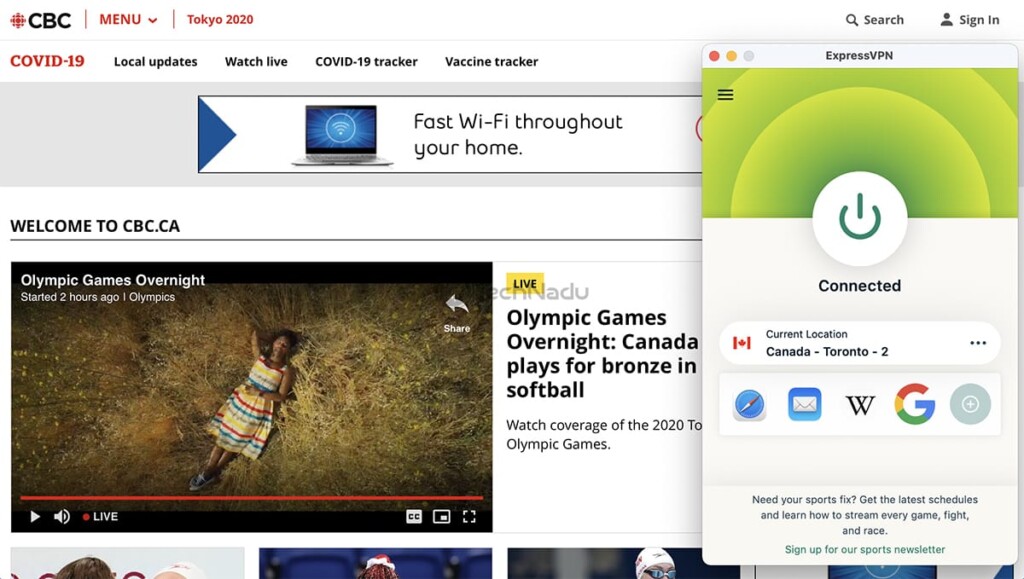 If you decide to use CBC Gem, know that you'll need an account (which you can obtain free of charge). So, before you stream anything, make sure to pick 'Create an Account' or 'Sign In,' based on if you have a CBC Gem subscription or not. After that, your access to CBC Gem will be unrestricted, as long as you have an active VPN session in the background. 
Step #6 (Optional): Get CBC on Other Devices
Let's not forget that CBC offers apps for smartphones and tablets. For example, you can download CBC News for iOS and Android, and there's CBC Gem for iOS and Android as well. However, know that those apps are available on the Canadian version of Apple's App Store and Google's Play Store. 
At any moment, you are free to create a new Google account or get a new Apple ID. Just make sure to have an active VPN session in the background and pick 'Canada' when asked about your country. Apple will also ask about your address, so feel free to rely on Google to find one. Then, you need to log in to your new account on your smartphone or tablet (using the Settings app and after you log out of your old account).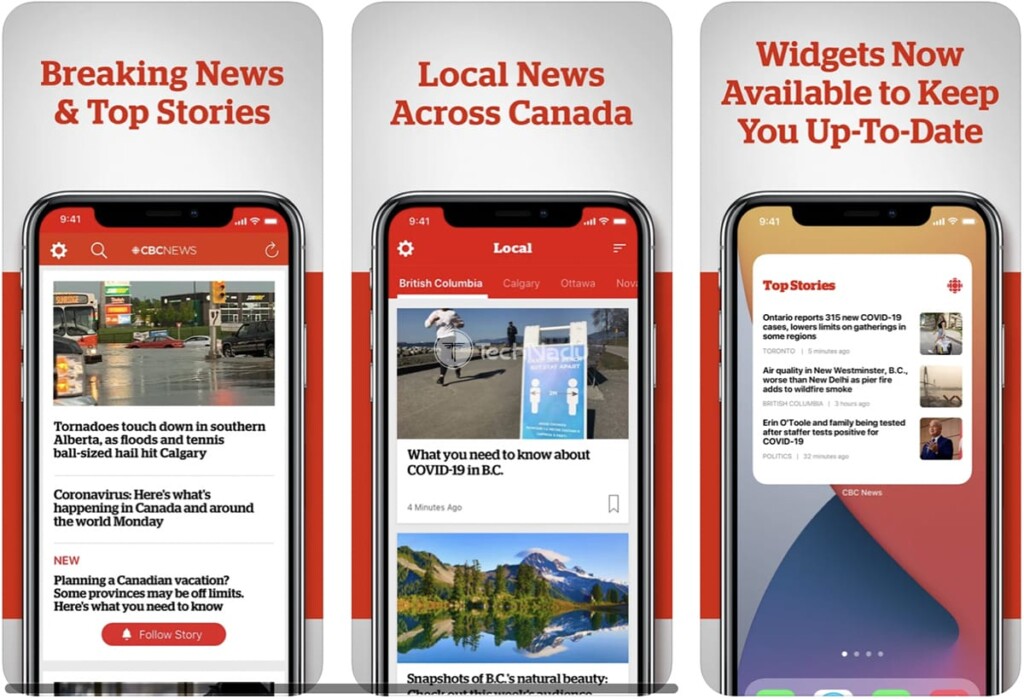 Once you gain access to a Canadian Apple/Google account, feel free to download CBC's app to your device. Just like in the previous step, connect to a Canadian server using ExpressVPN, and you'll unblock both CBC News and CBC Gem. That's it!
FAQ
Can I Watch CBC Live Online?
Yes, you can watch CBC live online via CBC Gem. That streaming service gives you access to a range of CBC channels, many of which are available free of charge. 
Can I Watch CBC Gem for Free Outside Canada?
Yes, you can watch CBC Gem for free outside Canada. Once you unlock the site using ExpressVPN, you can sign up for a free account without any restrictions. 
What's the Difference Between CBC u0026amp; CBC Gem?
The main CBC site is focused primarily on newscasts (text and video), while CBC Gem brings you movies, TV shows, plenty of live TV channels, and more. 
Is There a Free VPN for Unblocking CBC Outside Canada?
Sadly, no. We weren't able to find a free VPN that can unblock CBC successfully. So, our strong recommendation is to go for ExpressVPN, the best option you have right now. 
That would be all on how to watch CBC outside Canada in 2021. If you have any questions or doubts on your mind, let us know via the comments section below. And finally, thank you for reading!