Watching live TV over the Web can be an expensive endeavor these days. However, if you look at our overview of the best live TV streaming services, you'll see that Philo comes as one of the most affordable options right now. Therefore, it doesn't come as a surprise to know that many want to watch Philo outside the USA as well.
First and foremost – know that even though it's geo-restricted to the US only, you can access and watch Philo from abroad (from any country, actually). We'll show you how that is done, so let's waste no more precious time. Here's what you need to know.
Where Is Philo Available?
At the moment, Philo is available across the United States – and that's it! Based on its geo-restrictions, this live TV streaming service isn't available elsewhere. However, by employing a VPN application, we can overcome this digital obstacle. 
Also, know that Philo is available for only $20.00 per month – and it includes 60+ live TV channels. You can also access some of its content/channels for free (a small selection), and there are premium-priced add-ons that bring you EPIX and STARZ. So, plenty of options await. 
How to Watch Philo Outside the US – While Traveling / If You Have a Subscription
First, let's address those who already have a Philo subscription. That means the following guide applies to existing Philo users who are currently outside the United States. Here's how to re-gain your access to Philo (from anywhere). 
1. You need a VPN for this purpose – so, go ahead and subscribe to ExpressVPN.
2. Once you find yourself on ExpressVPN's website, select 'Get ExpressVPN.'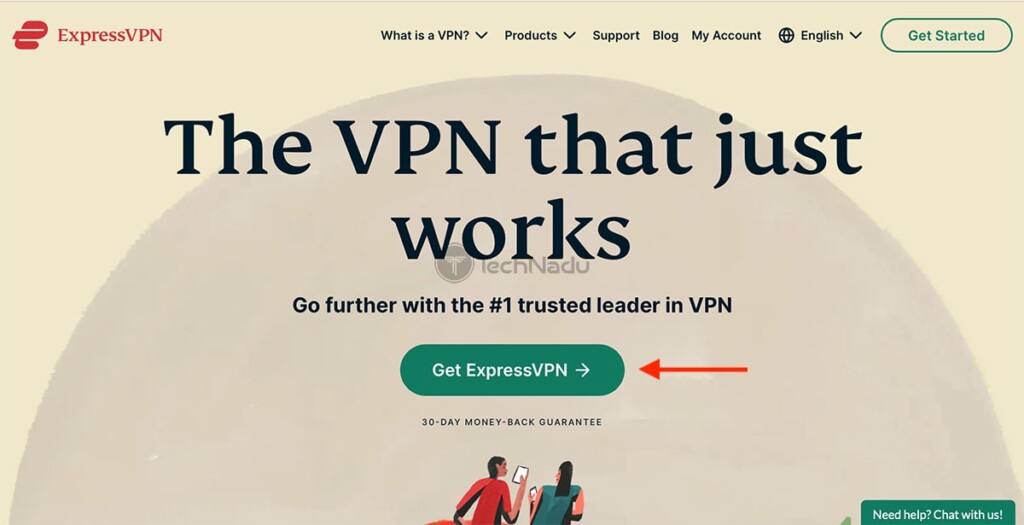 3. A sign-up form should appear right about now. First, pick a subscription plan.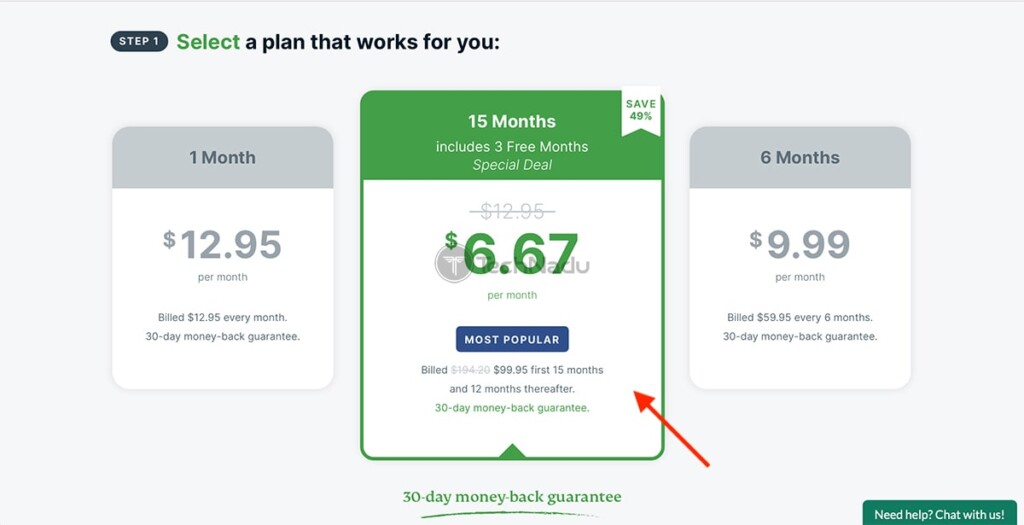 4. Then, add your email address and lastly, pay for the chosen subscription plan.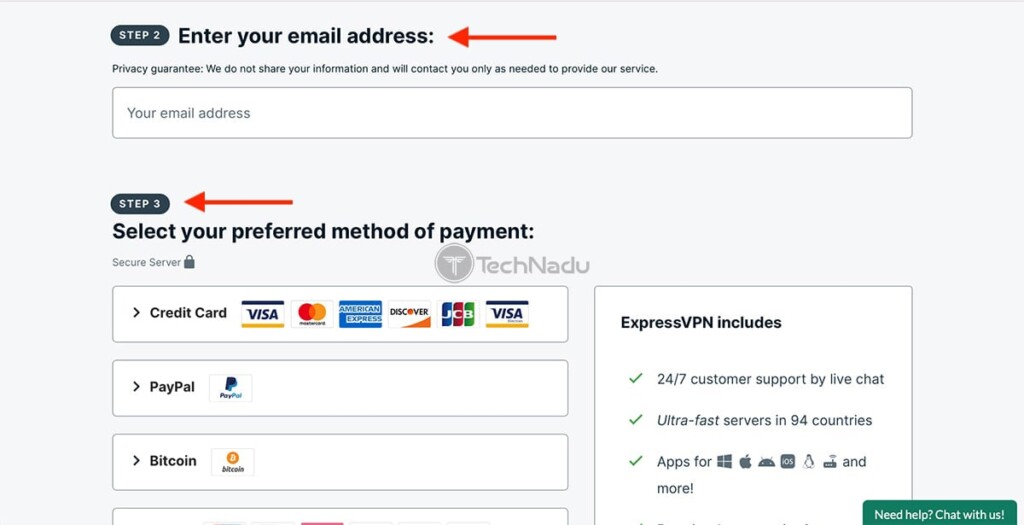 5. Once done, expect to see a confirmation email from ExpressVPN. 
6. Your next step is to set up ExpressVPN on your device(s).
Installing ExpressVPN is easy – especially if you use our guide (check the link found above). Keep in mind that you need ExpressVPN installed on any device you'll use to access and stream Philo. And also, know that ExpressVPN gives you five simultaneous connections. 
7. Make sure that you're looking at ExpressVPN's home screen right now. 
8. Click on the button below the prominent (circular) ON/OFF switch. 
9. Another window will appear. Select 'United States' to reveal more servers. 
10. Then, double-click on any server – as long as it's located within the USA. 
11. As soon as you connect, ExpressVPN's interface will turn green. 
12. This is when you can access Philo via its app or its website.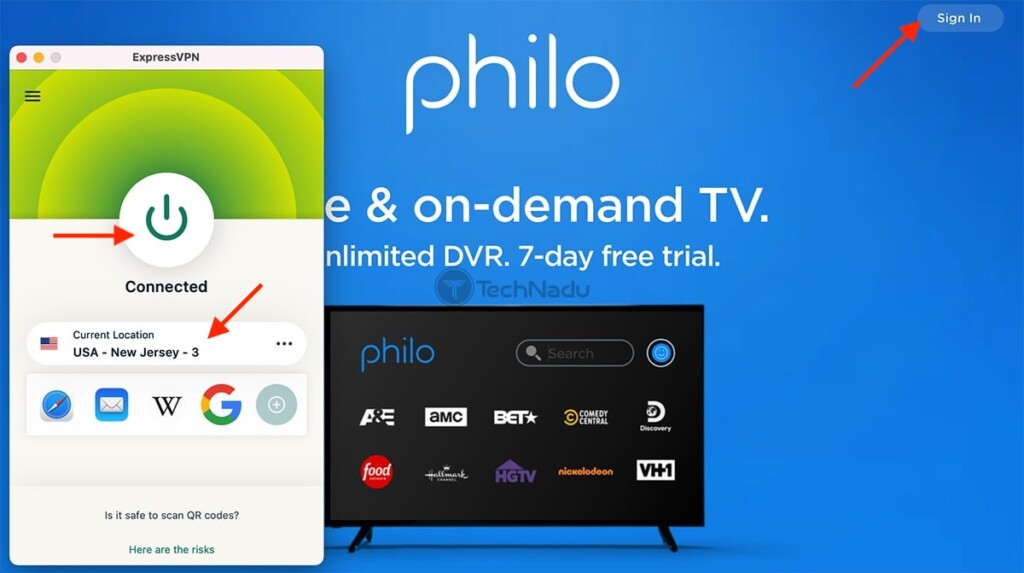 13. If you need to log in, make sure to do so. That's it! Enjoy streaming Philo!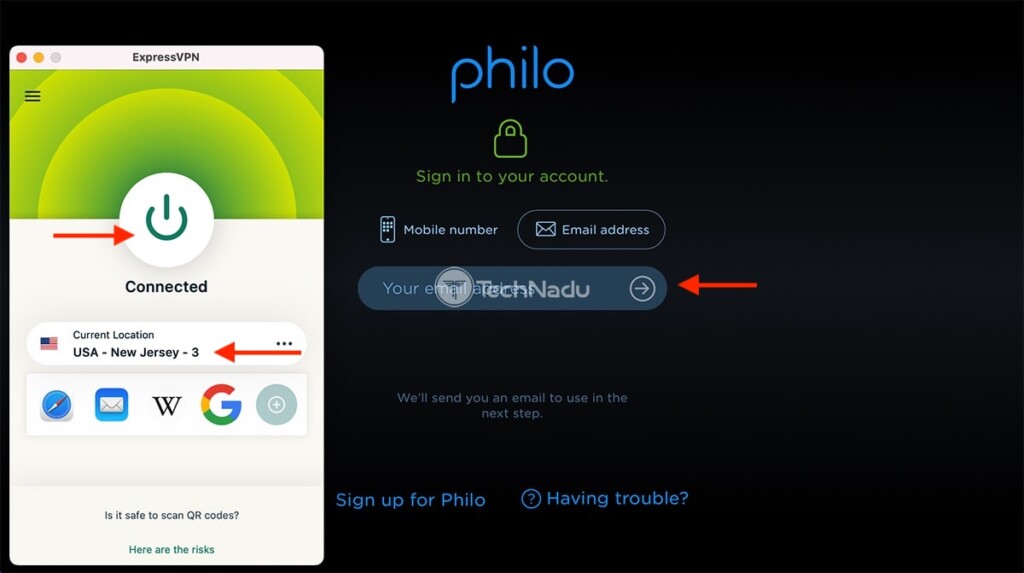 While we have your attention, we have one more important tip. As long as you plan to stream Philo, you must have ExpressVPN active in the background. In other words, your VPN connection must be active in the background. 
How to Watch Philo Outside the US – If You Don't Have a Subscription
We have some more good news. You can watch Philo outside the US even if you don't have a subscription yet. So, let's show you how to subscribe to Philo from anywhere in the world and then how to access its library. 
For the following method to work, you must use either an Android or iOS/iPadOS device. That's because you'll use your Google or Apple account to pay for Philo, letting you bypass Philo's requirement to use a credit card issued in the US.
1. You need a VPN throughout this procedure. So, get your ExpressVPN subscription.
2. Once you get to ExpressVPN's site, click on the button labeled 'Get ExpressVPN.'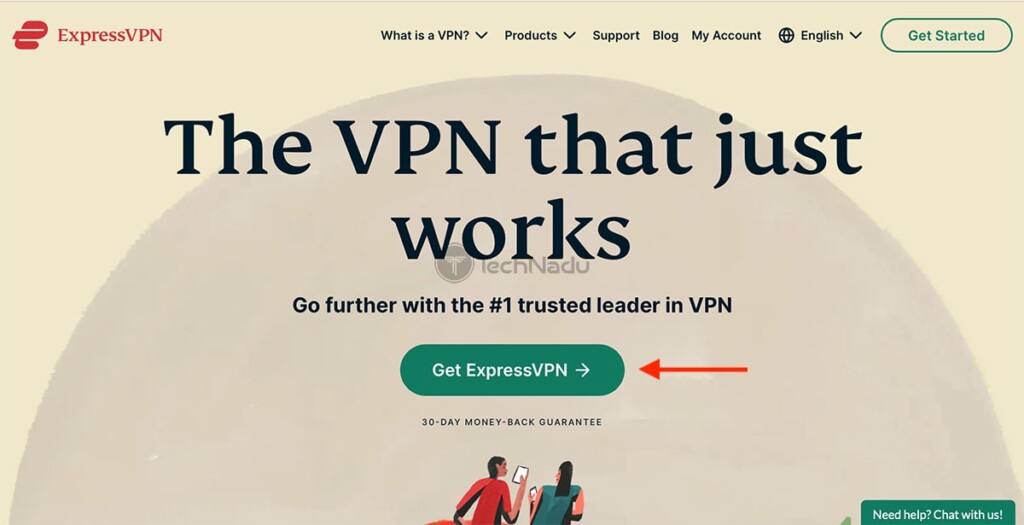 3. Select a subscription plan (long-term ones come with big savings). 
4. Then, provide your email address and proceed to pay for your subscription.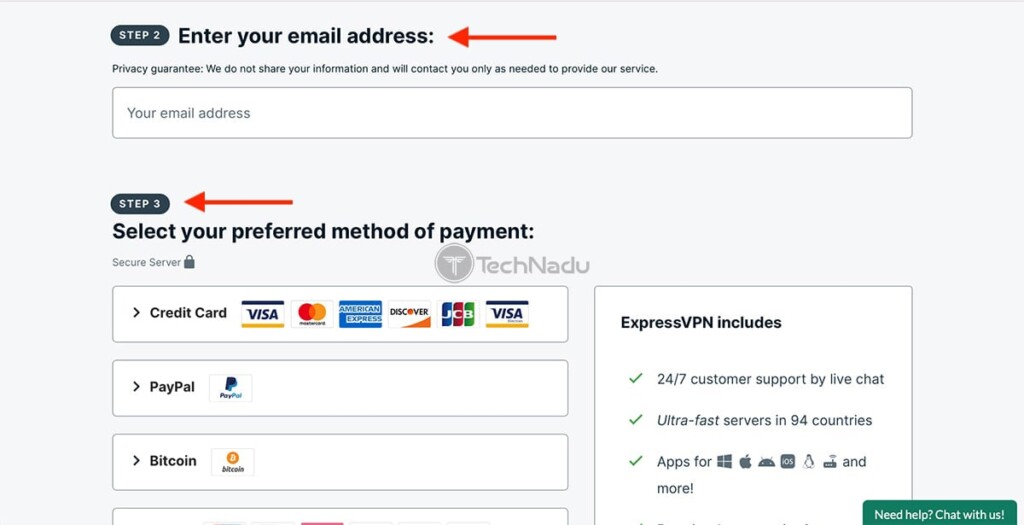 5. As soon as you're done, expect to see a confirmation email from ExpressVPN. 
6. Now, feel free to install ExpressVPN on your device(s).
Before you proceed with the following steps, make sure to have ExpressVPN running in the background. You need to be connected to a server in the US, and ExpressVPN's interface should turn green (letting you know your connection is active). 
7. Then, ensure that you have a Google ID or Apple ID set to 'United States.'
Your Google account or your Apple ID MUST be associated with an address in the United States. So, if you don't meet this requirement, you always have the option to create a new Google account or a new Apple ID. Then, make sure that you're signed in on your device using the corresponding Google/Apple account. 
8. Next, you need to add funds to your account (to pay for Philo later on). 
9. If you have an iPhone/iPad, proceed to buy an Apple gift card (via Amazon).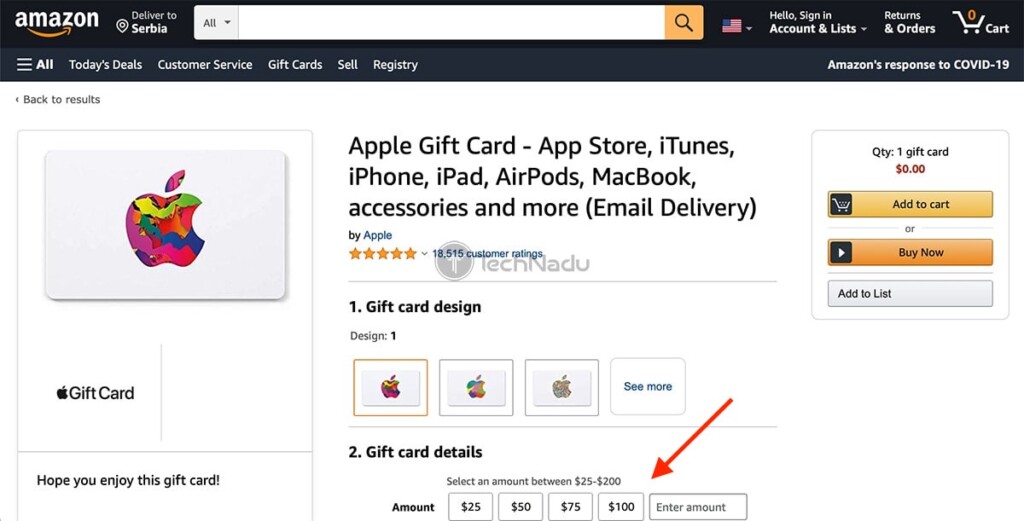 10. If you have an Android device, buy a Play Store gift card (via Amazon). 
11. Then, check how to redeem your gift card on Android and iOS/iPadOS.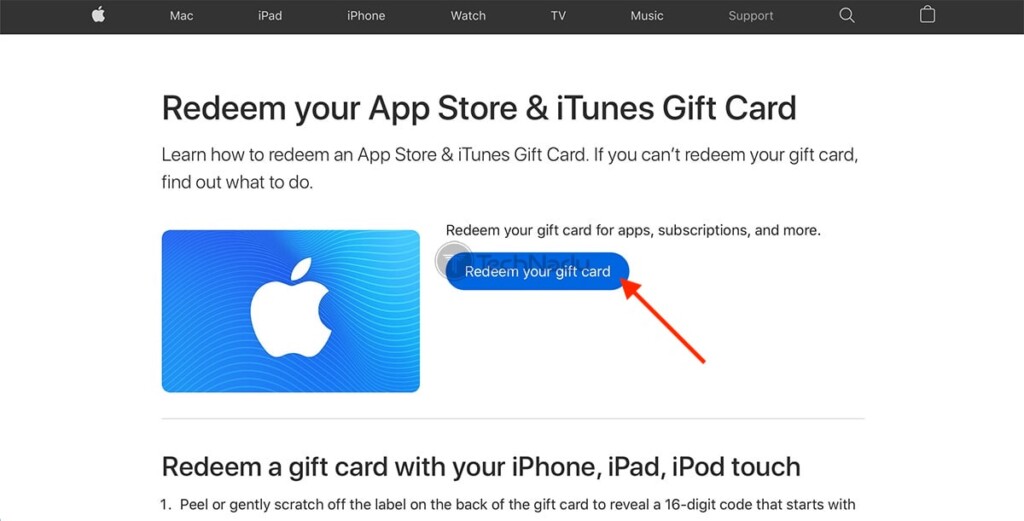 12. You should now have enough funds for at least one full month of Philo. 
13. Now, download Philo on Android or iOS/iPadOS. Open the app. (Our example below is done in iOS)
14. Then, provide your email and input the verification code you'll receive.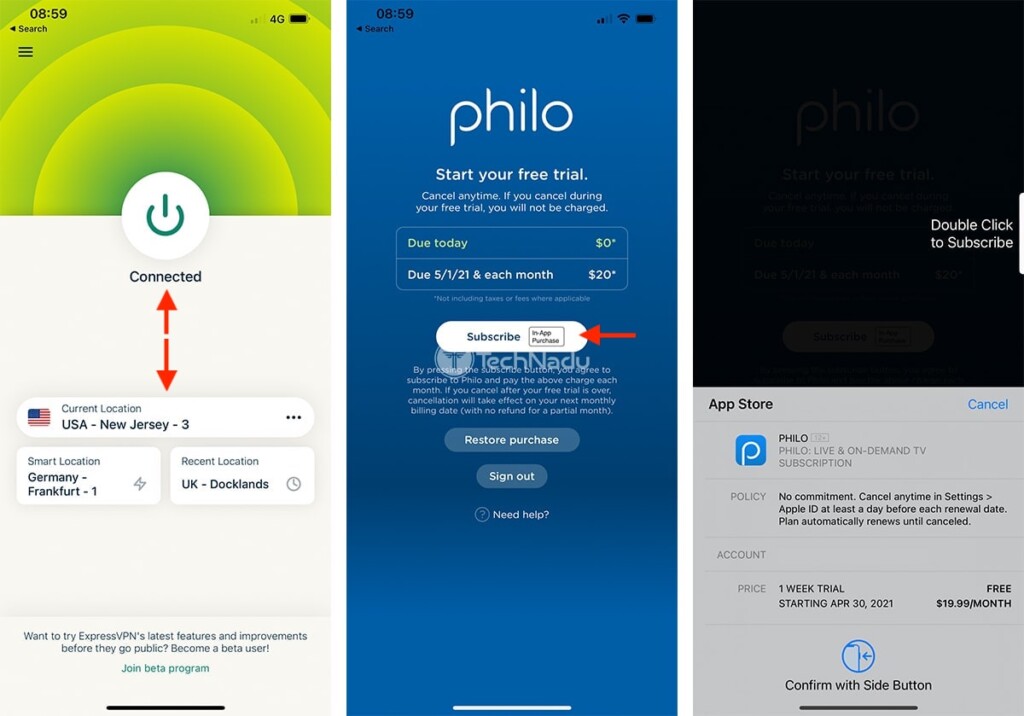 15. This is when you'll be asked to subscribe (for $20.00 per month). 
16. Tap on 'Subscribe,' and authenticate your purchase. 
At the moment, Philo offers a 7-day trial on mobile devices. That means you'll be charged after your trial ends. However, you still need enough funds for your first month of use, even to activate the free trial. 
17. That's it! You should now have access to Philo without any restrictions. 
As advised above, make sure to have ExpressVPN active in the background while using Philo (as that's the only way to watch Philo outside the USA). And also, make sure to add enough funds to your Google or Apple ID, as your subscription will be automatically renewed each month.
What's the Best VPN for Philo in 2021? 
When it comes to VPNs, you need to be picky when choosing one to unblock Philo outside the US. So, after testing more than sixty options, these are the best VPNs for Philo in 2021. 
FAQ
How Much Does Philo Cost?
A subscription to Philo will cost you $20.00 per month, giving you access to 63 channels. You can get two add-ons as well, focused on EPIX ($6.00 per month) and STARZ ($9.00 per month). You can try Philo free-of-charge, for up to 7 days.
What Can You Watch on Philo?
Philo currently offers 63 channels, among which you'll find the following options: AMC, BBC America, BET, Comedy Central, Discovery Channel, Food Network, Hallmark, Lifetime, MTV, Paramount Network, TLC, VH1, Vice, and many more. 
Does Philo Offer Simultaneous Streams? How Many?
Yes, you can stream Philo on up to three devices at the same time. And also, you can create up to ten user profiles on Philo (per account). 
Can You Pay for Philo From Outside the USA?
Philo requires you to have a payment method associated with a US bank. The only way to bypass this limitation is to add funds to your Apple ID or your Google ID and then pay for Philo using your smartphone or tablet (with a VPN active in the background). As you can see, this involves using Google or Apple gift cards, which you can purchase via Amazon. 
Can You Cancel Philo From Outside the USA?
If you wish to cancel Philo from outside the USA, you'll need a VPN (such as ExpressVPN). Once you use your VPN to connect to a server in the US, access your Philo account page. Then, click on 'Cancel My Account' and select 'Submit Cancellation.' That's it!
Can You Download the Philo App Outside the US?
Yes, you can download Philo's app outside the US – if you have an Apple or Google account associated with an address in the US. This will let you access the US version of the iOS App Store or Google's Play Store, from where you can download the Philo app. 
What Devices Are Compatible With Philo?
Philo is available on the Web, so you can use it from any Web-connected device. Besides that, Philo is also available on iPhones & iPads, Android phones & tablets, Android TV, Roku, Apple TV, Amazon Fire TV, and Chromecast. You can find more information about Philo's support devices on its website.
Can Philo Detect & Block VPN Services?
Just like any other live TV streaming service, Philo is designed to prevent access to those coming from outside the US. Therefore, this media streaming service can detect and block VPNs. Still, Philo is not as rigorous as its competitors, so you'll have more VPNs to choose from. If you need our recommendation, the best one right now is ExpressVPN. 
Is There a Free VPN That Works With Philo?
You won't find a single free VPN that works with Philo. That's because free VPNs come with limited bandwidth, usually set to 500 MB/day max. So even if a free VPN lets you access Philo, you won't get to stream for more than a couple of minutes. The only way to go is to use a reputable VPN, like ExpressVPN.  
Do you have any questions about watching Philo outside the USA? If you do, know that we're here to help. So, make sure to post your comment below. And finally – thank you for reading!