If you want to watch Discovery Plus, that can be a real challenge due to the service's limited availability. For example, this streaming service is available in the US, Canada, Brazil, the Philippines, India, and some other European and Asian countries. That said, it's not yet available in many other countries outside the US, which is what a VPN can help you bypass.
If you travel frequently or live outside of the supported regions, you'll get the following error message: "Soon… But not quite yet. Discovery Plus is not yet available in this location."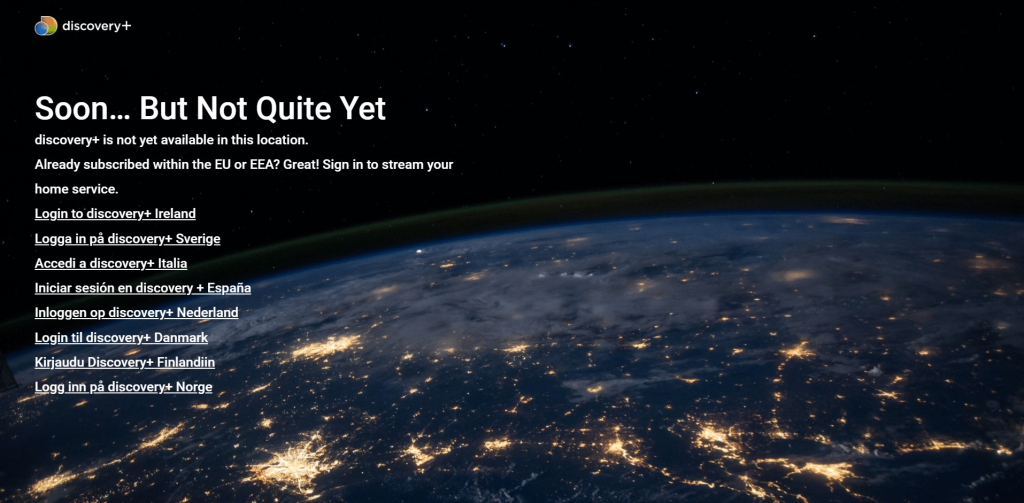 Through a VPN, you can easily access Discovery Plus and enjoy your favorite shows and documentaries. However, you'll need some guidance as not every VPN is capable enough. 
Read our article to find out how you can unblock Discovery Plus anywhere and get to know the best VPN services to help you with that. We'll also share additional tips on how to get Discovery Plus on more devices, how to pay for the service outside the USA, what to watch, and more. 
Let's jump right in!
How to Watch Discovery Plus While Traveling
To watch Discovery Plus while traveling, you need to obtain a US IP address, which is done by connecting to a VPN server in the US. Just follow these steps:
1. You need a VPN to unblock Discovery Plus. So, subscribe to ExpressVPN.
2. You'll be taken to ExpressVPN's website. Select 'Get ExpressVPN.'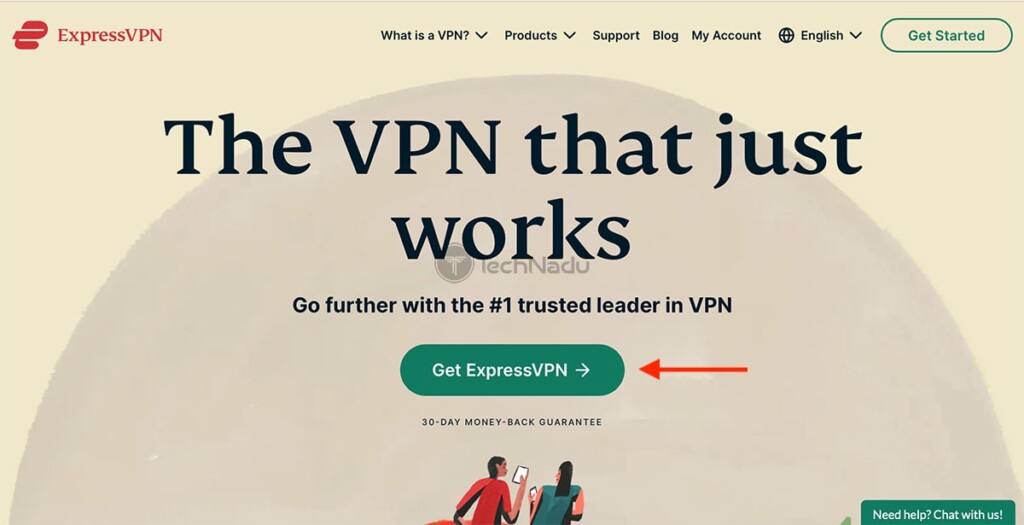 3. Pick a subscription (if you want to save, pick a long-term one).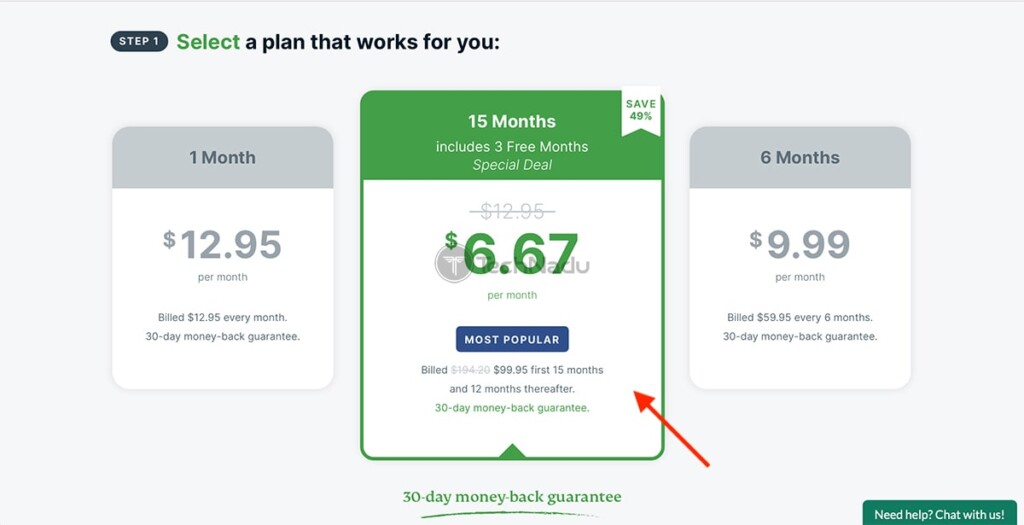 4. Then, provide your email address and pay for the chosen plan.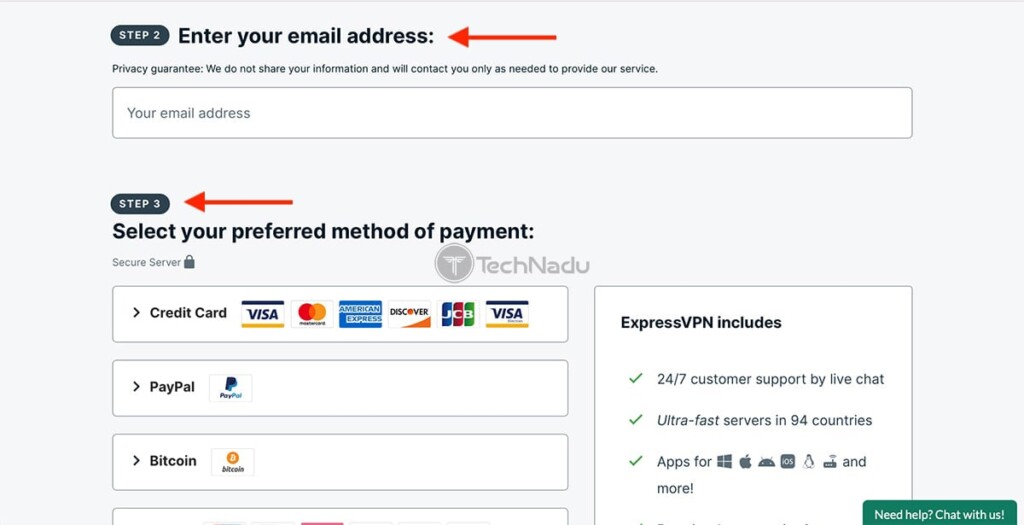 5. Once done, ExpressVPN's team will send you a confirmation email.
6. Now, make sure to set up ExpressVPN on your device(s).
To unblock and watch Discovery Plus outside the US, you will need to have ExpressVPN running in the background. That applies that any device(s) you plan to use to stream Discovery Plus. With that said, feel free to set up ExpressVPN on all those devices.
7. Open the ExpressVPN app and make sure to go through its initial setup.
8. At this moment, you should see ExpressVPN's home screen. Let's proceed to use it.
9. Select the button below the prominent ON/OFF switch. A new window will open.
10. Pick 'United States.' Then, double-click on any server found in that country.
11. After a couple of seconds, ExpressVPN's interface should turn green.
12. That's it! Finally, visit Discovery+ on your device (via its app or website).
How to Watch Discovery Plus Outside the US
To watch Discovery Plus outside the US, make sure to use a suitable VPN provider to connect to a US-based VPN server. Then, you can sign up for Discovery+ using your smartphone. Here's how exactly that's done:
1. Once again, you'll need a VPN. Make sure to sign up for ExpressVPN.
2. Once you find yourself on ExpressVPN's site, click on 'Get ExpressVPN.'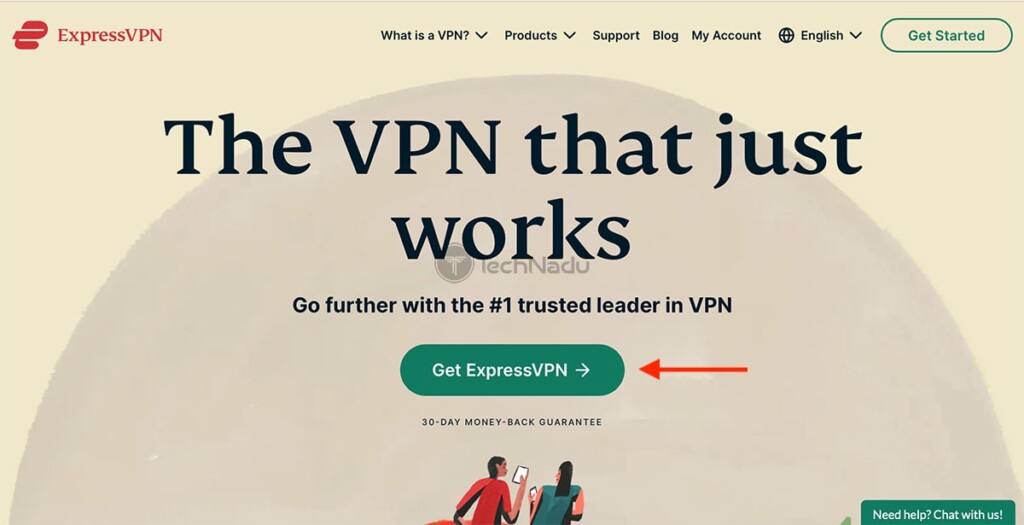 3. Pick a subscription, provide your email, and pay for the chosen subscription plan.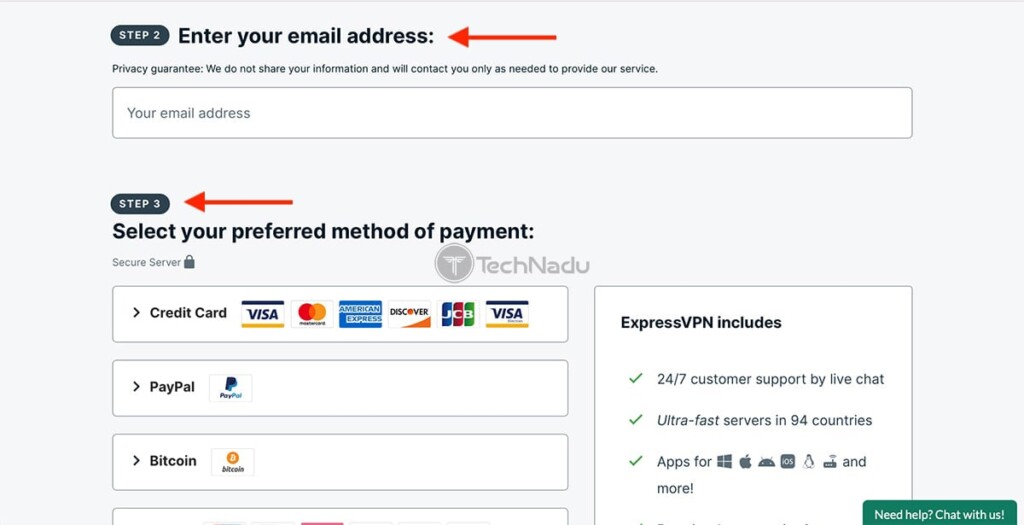 4. Once done, check your email inbox. A confirmation email from ExpressVPN will arrive.
5. This is when you need to download and install ExpressVPN on your device(s).
Make sure to install ExpressVPN on any device(s) you'll use to access Discovery Plus. Keep in mind that ExpressVPN must run in the background while you use Discovery Plus, which underlines the importance of having the VPN locally installed.
6. Next, make sure to have a Google account or Apple ID set to 'United States.'
7. If you have a non-US account, feel free to create a new Google account or a new Apple ID.
Before you start signing up for a new Google/Apple account, make sure to use ExpressVPN to connect to a US server. Then, while signing up for an Apple ID, you'll be asked to enter an address. You need to go with any US address. If you need help with that, you can always rely on online US address generators.
There's a chance that Google won't ask for an address, which is why you need to have ExpressVPN active in the background. By connecting to a US server and obtaining a US IP address, Google will automatically grant you access to the US version of the Play Store while signing up.
8. Now, you need to add funds to your Google account or your Apple ID.
9. Purchase either a Play Store gift card or an Apple gift card (via Amazon).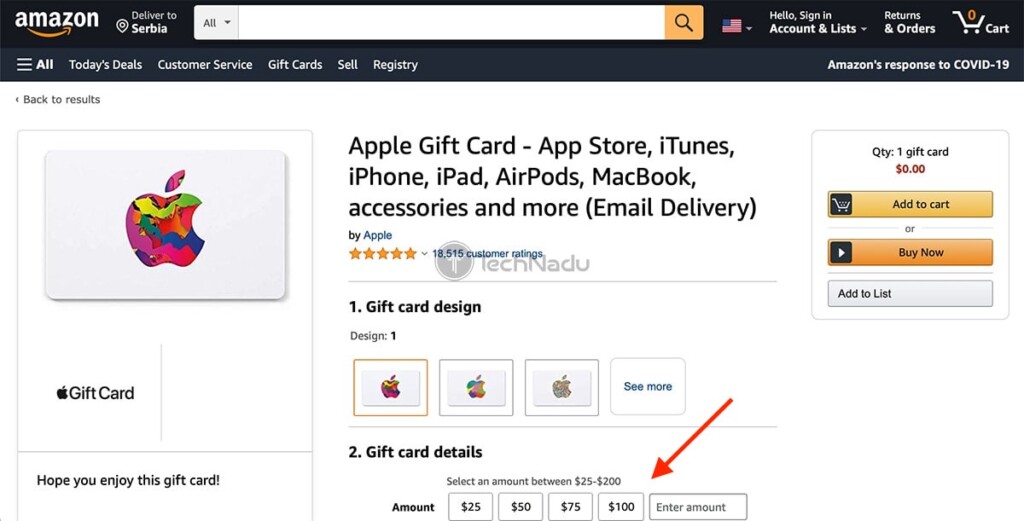 Remember that you need to have enough funds on your Google or Apple account - for at least the first month of your Discovery+ subscription. At the moment, you can choose from a $4.99/month plan, which comes with ads. And if you want to skip ads, you need to get a $6.99/month plan.
10. Once you get your gift card, here's how to redeem it on Android or iOS/iPadOS.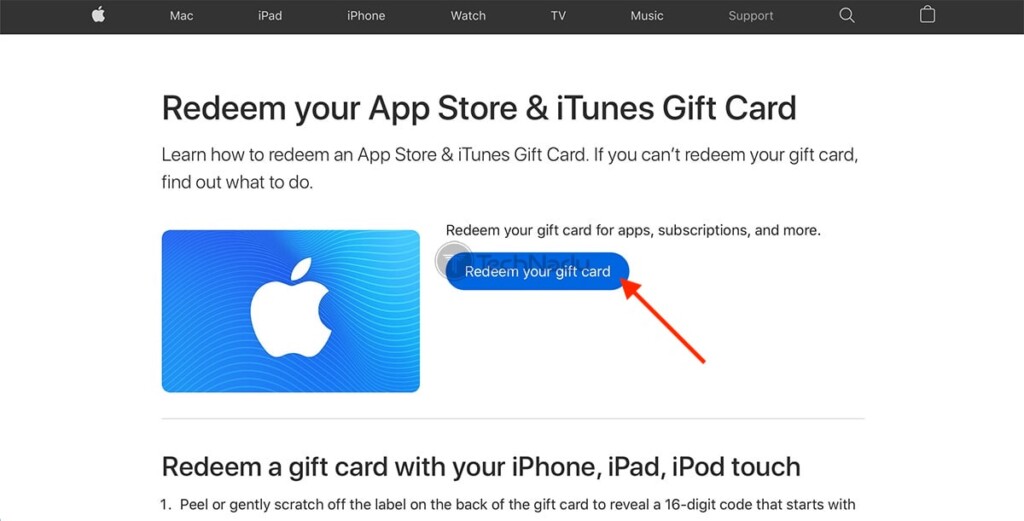 11. This is when you need to download Discovery Plus on your Android or iPhone/iPad.
12. Before you launch Discovery Plus, you first need to launch ExpressVPN.
13. Tap on the button below the ON/OFF switch on ExpressVPN's home screen.
14. Pick 'United States,' and then select any server found in the US.
15. Wait until ExpressVPN's interface turns green - indicating your connection status.
16. Now, launch Discovery Plus and tap on 'Start 7-Day Free Trial.'
17. Then, pick a subscription and create a new account.
18. Lastly, pay for the chosen subscription.
19. That's it! You'll now get full access to Discovery+ without any restrictions.
From this moment on, you'll get to watch Discovery Plus from outside the US. Once again, remember to keep ExpressVPN active in the background for a long as you wish to stream any Discovery+ content. ExpressVPN comes with unlimited bandwidth, so you don't have to worry about going over any limitations.
Best VPN to Watch Discovery Plus from Anywhere
The best VPN to watch Discovery Plus from anywhere should have a large server network, with servers in the countries where the streaming service is available. It should also provide blazing-fast speeds, so you'll have a smooth streaming experience. On top of this, it should have strong security features like 256-bit AES encryption and leak protection, so Discovery Plus can't detect your real IP address.
Considering the criteria mentioned above, these are the 3 best VPNs to watch Discovery Plus: 
At the moment, ExpressVPN is the best VPN through which you can watch Discovery Plus, as it unblocks this streaming service without any problems. It has over 3,000 servers in 94 countries, so it's easy to find a nearby server for fast speeds. 
With ExpressVPN, we were always able to watch Discovery+ and stream in HD and 4K. There were no quality drops or long loading screens. ExpressVPN's Lightway protocol allows a switchable combination of AES-256-GCM and ChaCha20/Poly1305 for even faster speeds. 
Also, ExpressVPN also offers something called Shortcuts. This feature lets you create 1-click shortcuts for apps and sites. In the VPN app, you can connect directly to Discovery Plus right after you connect to an ExpressVPN server, which is very convenient. 
This VPN allows simultaneous connections on 5 devices. And, it has apps for many operating systems like iOS, Android, macOS, Windows, and Linux. Plus, it has a dedicated app for routers, which is useful because you don't have to manually set it up. 
PROS
Large server network.
Unblocks 65+ streaming sites.
Smooth Discovery+ unblocking.
Apps for all platforms.
Shortcuts feature.
CONS
5 simultaneous devices only.
NordVPN is another good VPN that can help you get Discovery Plus. It has 5,400+ servers in 60 countries, so you won't have problems finding a server near you. In our tests, we were able to unblock different Discovery Plus libraries, like those in the US, UK, India, Germany, Sweden, and Norway. 
This VPN has full data leak protection, military-grade encryption, and an audited no-logs policy. What's more, it features a colocated network that allows for an incredibly safe and privacy-friendly user experience. 
Also, with this VPN, you can let your Web traffic go through two servers, giving you an additional layer of protection. That means you can achieve a very high level of privacy, while still managing to stream Discovery Plus outside the USA. 
NordVPN has intuitive apps for all major platforms, so you can watch Discovery Plus on Android, iOS, macOS, Windows, and Linux. While you can install NordVPN on a router, it doesn't have a dedicated router app like ExpressVPN.
PROS
Unblocks Discovery+ with ease.
Works on any device.
Large server fleet.
Colocated network.
Full data leak protection
CONS
Remote servers can be slow.
CyberGhost has a super-intuitive and minimalistic design, so it's not overwhelming in any way. That makes this VPN perfect for inexperienced users, especially those looking to get Discovery Plus outside the USA. 
This VPN has 9,500+ servers in 90+ countries, so we always had fast speeds when we used CyberGhost's dedicated streaming servers. However, compared to ExpressVPN and NordVPN, we had minor slowdowns on very distant servers. For example, 4K videos took around 5-6 seconds to load. 
If you want even faster speeds, CyberGhost VPN has split tunneling. So, you can choose to reroute only the Discovery Plus traffic through the VPN server, while the other websites and apps use the regular connection. 
CyberGhost also has full leak protection, an audited no-logs policy, and it's based in Romania (a privacy-friendly country). 
PROS
Intuitive apps.
Dedicated streaming servers.
Over 9,500 servers in total.
Offers split-tunneling.
Unblocks Discovery+ with ease. 
CONS
Slower than its competitors.
Where Is Discovery Plus Available?
At the moment, Discovery Plus is available across 30+ countries. Still, there are significant differences in the form this media streaming service is available across the globe.
In a handful of countries, such as the USA, Ireland, and India, Discovery Plus is a standalone streaming service. In all other countries, Discovery+ offers its content via partners, which means it doesn't come as a standalone service.
Here's the full list of countries where you can get Discovery Plus:
Country/Territory
Release Partner
India
Standalone
United Kingdom
BT Group
Ireland
Standalone
Armenia
MEGOGO
Azerbaijan
MEGOGO
Belarus
MEGOGO
Estonia
MEGOGO
Georgia
MEGOGO
Kazakhstan
MEGOGO
Kyrgyzstan
MEGOGO
Lithuania
MEGOGO
Moldova
MEGOGO
Tajikistan
MEGOGO
Turkmenistan
MEGOGO
Ukraine
MEGOGO
Uzbekistan
MEGOGO
United States
Standalone
Verizon
Denmark
Ex-DPlay
Finland
Ex-DPlay
Netherlands
Ex-DPlay
Italy
Ex-DPlay
Norway
Ex-DPlay
Spain
Ex-DPlay
Sweden
Ex-DPlay
Poland
Player.pl
Turkey
BluTV
Estonia
Go3
Latvia
Go3
Philippines
Globe
Canada
Corus Entertainment
Brazil
Globoplay
Claro
Austria
Sky
Germany
Sky
Through partnerships with Vodafone and Lionsgate+, Discovery Plus should also soon launch in the Czech Republic, Greece, Hungary, Iceland, Portugal, Romania, Bahrain, Kuwait, Saudi Arabia, and across North Africa.
Why Do I Need a VPN to Stream Discovery Plus?
You need a VPN to stream Discovery Plus because the service is available only in some countries. Here are a few more reasons:
Traveling to a country where Discovery Plus is not available. If you already have a Discovery Plus account, you won't be able to access it if you travel to a country where the service isn't operating unless you use a VPN.
Protecting your data from Discovery Plus fake sites. Malicious actors might create fake Discovery Plus sites so they can steal your personal data. Top VPNs can block these malicious sites, so you don't accidentally click on them. 
Preventing ISP throttling. Some ISPs might throttle your Discovery Plus connection to discourage you from using too much data. A VPN hides your traffic so the ISP can't see what you're doing online.
How to Watch Discovery Plus on Different Devices?
Regardless of the device you use, you can get Discovery Plus on it. All you need to do is quite simple. Check out our tutorials below on how to get and watch Discovery Plus. 
How to Pay for Discovery Plus Outside the US
Discovery Plus is not currently available in every country outside the US. Here are a few ways to make a payment if you're in a country where Discovery +is not available.  
Buy a US-based gift card. You can grab a gift card from any popular American online retailer (Amazon and BestBuy) that sells digital gift cards (Apple or Google Play gift cards). Once you get a gift card, you can use the card to pay for your Discovery Plus subscription. 
Use a US-based payment service. You can use a US-based PayPal account to pay for your Discovery Plus subscription. If you don't have a PayPal account, you can easily create one. It is important to note that your PayPal account must match your IP address's country.
What Can You Watch on Discovery Plus
Discovery Plus streams content from a ton of networks owned by Discovery, Inc. You can watch TV series, documentaries, originals, cooking shows, science shows, and a bunch of other interesting content. Individual channels and content providers are listed below. 
The Dodo
Food Network 
TLC
History 
Investigation Discovery
Science Channel
Magnolia Network 
HGTV
DIY Network 
Animal Planet 
Final Thoughts
In conclusion, using a VPN to access Discovery Plus is an excellent way to enhance your streaming experience no matter where you are. By hiding your real IP, you can access Discovery Plus in countries where the service isn't available. And by encrypting your traffic, the VPN also protects you from bandwidth throttling. 
Overall, we recommend ExpressVPN as one of the most reliable VPNs available, offering fast speeds, top-notch security, and a user-friendly interface. With ExpressVPN, you can access Discovery Plus with ease, without any lag or buffering. And it's super secure as well.
FAQ
What Is Discovery Plus?
Discovery Plus is a streaming service owned by Discovery, Inc. that provides access to content from various networks like Discovery Channel, Food Network, TLC, HGTV, Animal Planet, ID, and more.
Is Discovery Plus Available in Canada?
Yes, Discovery Plus is available in Canada, and you can access it through various platforms such as Amazon Fire TV, Roku, Apple TV, and others.
If you're not currently living in Canada, you can unblock Discovery Plus using a VPN that has servers in Canada and doesn't lag, like ExpressVPN.
Is Discovery Plus Available in the UK?
Yes, Discovery Plus is available in the UK and has been since November 2020. It offers a wide range of content you can watch on TVs, phones, and gaming consoles.
Do I Really Need a VPN to Unblock Discovery Plus?
Yes, the only way to unblock Discovery+ outside the US is through a VPN service (such as ExpressVPN). This media streaming platform has geo-restrictions, checking your location as soon as you access it. A VPN will let you connect to a server in the USA and access Discovery+ without any issues.
Can Discovery Plus Detect and Block VPN Services?
Yes, Discovery Plus can detect VPN services. However, you don't have to be worried about whether your account could be banned or anything similar. Instead, your access to Discovery Plus will be prevented until you disable your VPN.
Which VPN Works Best for Discovery Plus?
Based on our hands-on experience, a few VPNs will let you access Discovery Plus. We highly recommend ExpressVPN, which not only unblocks Discovery+ but also keeps you 100% safe and protected on the Internet.
Can I Watch Discovery+ Outside the US for Free?
Keep in mind that Discovery+ comes with a 7-day trial (which means you'll be charged for your subscription after the trial ends). However, there's currently no way to watch Discovery Plus for free if you're not in the USA.
That brings us to the end of our guide on how to watch Discovery Plus outside the US. If you have any questions, know that you can post a comment below. We'll make sure to respond as soon as possible. And also, thanks for reading!