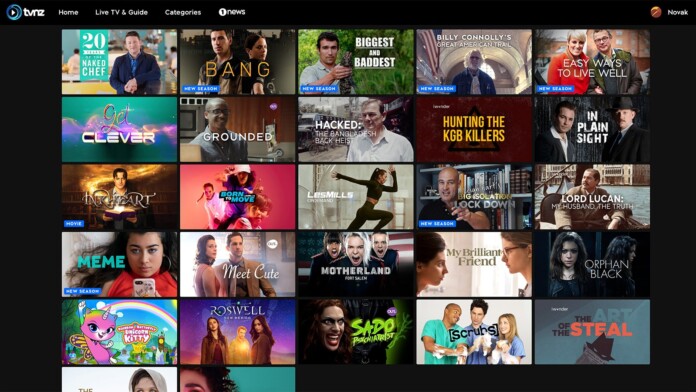 If you're in New Zealand, you have an incredible media streaming platform in front of you. Yes, we're talking about TVNZ OnDemand, bringing an excellent range of popular TV shows and movies, without any cost. Besides, this platform comes with incredibly polished apps and has a fantastic website as well, so there's no reason not to use it, whatsoever. However, the question is – can you access this streaming service outside of its supported country? Well, the answer is yes. Don't worry; we're here to show you how to watch TVNZ outside of New Zealand in 2020.
Before we proceed, you should know that this is done only by using a VPN service. Still, not just about any VPN will do the job – and you'll have a much harder time unblocking TVNZ than you might think. This is why we've decided to take this matter into our own hands, test a large number of VPN services, and come up with a list of concrete recommendations. And as you're about to see, we have a single suggestion for you. That's right, TVNZ is incredibly tricky to unblock, and as of this moment, only one tool gets the job done.
So, here's how to watch TVNZ outside of New Zealand, the easy way.
To unblock various streaming services, you need either a VPN service or a DNS tool. Well, Unlocator works because it combines these two tools into one. On the one hand, this is a fully-featured VPN service designed to protect your privacy and anonymity. It comes with an array of servers that support various VPN protocols, designed to create a safe tunnel that encompasses all your incoming and outgoing Web data.
On the other hand, Unlocator is a "Smart DNS" service using specialized servers to unblock specific websites and online TV channels. In general, DNS services simply reroute your Web traffic, and they use obfuscation mechanisms to hide your real location. However, they don't encrypt your data, which means that it's still visible online. In other words, online trackers will still follow you on the Web.
With Unlocator, you don't need to make any compromises. This is a VPN+DNS tool capable of unblocking websites while keeping you protected online. To watch TVNZ outside of New Zealand, simply connect to a server located in this country. You'll get a New Zealand IP address, and then you can proceed to access the TVNZ OnDemand website without any obstacles.
To learn more about this interesting digital tool, check our hands-on Unlocator review.
FAQ
Perhaps you have some additional questions on your mind. If that's so, make sure to keep on reading our guide to watching TVNZ outside of New Zealand. We've answered some of the most pressing questions out there.
What Is TVNZ, in the First Place?
Short for Television New Zealand, TVNZ is an excellent platform that features content from TVNZ 1, TVNZ 2, and TVNZ Duke. You can watch its content on-demand as well as live programming, and there's truly plenty to watch. Everything is free, and you only need to register for an account.
Where Is TVNZ Available?
Unsurprisingly, TVNZ is only available in New Zealand, much like it happens with any local platform like this one. Due to licensing issues, the content can only be viewed from New Zealand, which isn't that uncommon. Thankfully, however, a VPN will give you access to the content wherever you may be, regardless if you're a New Zealander who likes to travel or a complete foreigner.
What Kinds of Content Can You Access on TVNZ?
As mentioned before, you can watch live programming from TVNZ 1, TVNZ 2, and TVNZ Duke. There are also plenty of shows you can watch on-demand, such as The Walking Dead, Grey's Anatomy, Young Sheldon, Killing Eve, Scrubs, Friends, and plenty more.
Does TVNZ OnDemand Offer Standalone Apps?
TVNZ's online platform is serious about reaching just about any viewer as it has numerous apps. For instance, you can watch the content from your desktop computer, both Windows and macOS, via your Web browser. Then, you can also download iOS and Android apps for smartphones and tablets. There's also an app for Xbox consoles, as well as an application for PS4.
How Can I Watch TVNZ Outside NZ?
The process of watching TVNZ outside of New Zealand is a simple one. Once you download Unlocator, install it on your device. Then, log-in using your credentials and connect to a server in New Zealand. And that's about it – now feel free to use TVNZ OnDemand as you usually would.
Is TVNZ OnDemand Free-of-Charge?
Yes, TVNZ OnDemand is 100% free of charge. And the best thing is anyone can register, from any country out there. All you need is your email address and password.
Dear readers, that would be all we've prepared on how to watch TVNZ from abroad. In case of any questions, don't hesitate to post your comment below. We promise that we'll do our best to respond promptly. And of course, enjoy watching TVNZ!