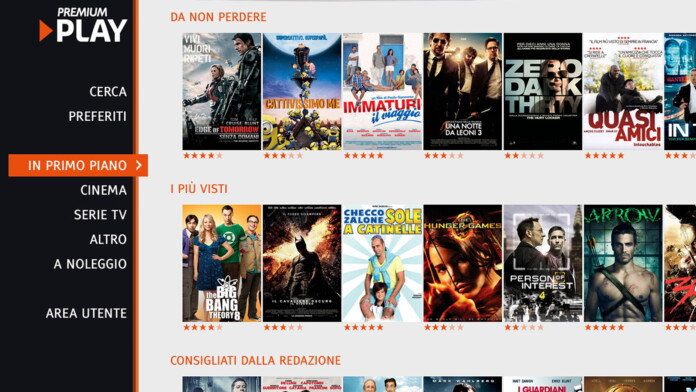 Watching content on Premium Play is a pretty pleasant experience, especially considering the diversity of the shows, movies, and other videos you can find. At the moment, this platform offers over 10,000 titles – many of which come from Italy. Unfortunately, the service is only available in this country, so you're going to need a VPN to work around the geo block. So, here's how to watch Premium Play outside Italy.
Top 5 VPNs to Unblock Premium Play Outside Italy
In this article, we will list 5 best VPNs for Premium Play. You should know that we've tested dozens of VPNs so far, and we guarantee that the following options will help you unblock Premium Play. So, let's jump right in.
1. ExpressVPN
The first item on our list is ExpressVPN, a world-renowned VPN with loads of great feedback. The tool uses military-grade encryption to protect users' data, as well as zero-knowledge DNS on their servers.
Furthermore, there are some extra features that come quite handy, such as a kill switch, which will prevent any of your traffic from trickling back to your regular ISP in case the VPN's server encounters a problem and has some downtime. ExpressVPN also supports split tunneling, which means that you can direct only part of your traffic through the VPN's servers while keeping the rest on your regular ISP pipes. You can find out more in our ExpressVPN review.
2. PureVPN
Our next recommendation is PureVPN, a tool that takes security and privacy to the next level. First, PureVPN uses 256-bit encryption to protect the connections to their servers and the data. Then, it adds in a built-in antivirus to protect against outside threats and throws in a way to protect devices when connected to Public WiFi hotspots, the notoriously dangerous nodes.
PureVPN also comes with some additional features, such as a kill switch, but also allows split tunneling. There are over 2,000 servers available, spread through some 140 countries. Read our PureVPN review and find out everything you want about it.
3. PrivateVPN
PrivateVPN is our next option, a tool that works great and allows for some fast connections. The VPN uses 256-bit encryption protocols to secure your data, and the company has implemented a zero-log policy so that none of your data remains on their servers.
The tool further provides public WiFi protection, which is great news. There are over 80 servers available to pick from, spread through 56 nations around the world.
The VPN works on Windows, Mac, iOS, and Android. Check out our PrivateVPN review to find out everything there is to know about it.
4. SaferVPN
Our next suggestion is SaferVPN, a tool that brags about how fast it is, enabling users to keep their regular Internet speeds even after their connections have been routed.
SaferVPN takes its name seriously and uses military-grade encryption protocols to secure data, and provides protection everytime your device connects to an unsecured network. The company also holds a zero-logs policy.
The VPN works on Windows, Mac, Linux, Android, and iOS, as well as routers. We have a detailed review of SaferVPN ready if you want to get more info on this tool.
5. Buffered VPN
Finally, our list ends with BufferedVPN, a tool that doesn't throttle your Internet speeds, providing you with the same quality you've become accustomed to.
The VPN uses 256-bit encryption protocols to secure your data, the same as the NSA. The company hasn't revealed exactly how many servers it has, but they're present in 45 countries, Italy included. The United States and the UK are also present.
There are multiple apps available, including for Windows, Mac, Android, and iOS. We have a complete review of Buffered VPN ready if you want to get all the info.
FAQ
In case you have any doubts regarding Premium Play, let's clear those up. Keep on reading to learn more about this service, and how VPNs can help you use it anywhere in the world.
What is a Premium Play?
Premium Play is a video-on-demand platform in Italy, associated with Mediaset Premium, a local TV service that provides pay TV and pay-per-view via a smart card. The TV service has been around since 2005, but the online platform is only a few years old.
Where is Premium Play Available?
Since this is an Italian-based service, Premium Play is also available within the same borders. The content is not just local, as there are plenty of Hollywood-made movies and TV shows. However, there's no way of accessing it without a VPN, unless you're in Italy.
What Devices Can You Watch Premium Play On?
Premium Play is a modern platform and has kept up properly with the trends among video on demand services around the world, which means that it's available on multiple devices.
More specifically, on top of being able to watch the content on your Windows, Linux, and Mac computers, you can also download apps for Android, iOS, Xbox One, Xbox 360, and Samsung Smart TVs. You can find additional information on this support page.
What Can You Watch on Premium Play?
As mentioned, there is loads of content we're sure you'll love. For instance, you can watch the latest episodes of Suits, Arrow, Supergirl, Flash, Mr. Robot, Supernatural, or The Big Bang Theory. Or perhaps you'll like movies better, like Sing, Batman Begins, Sully, Kong Skull Island, or Fifty Shades of Gray, to name just a very few.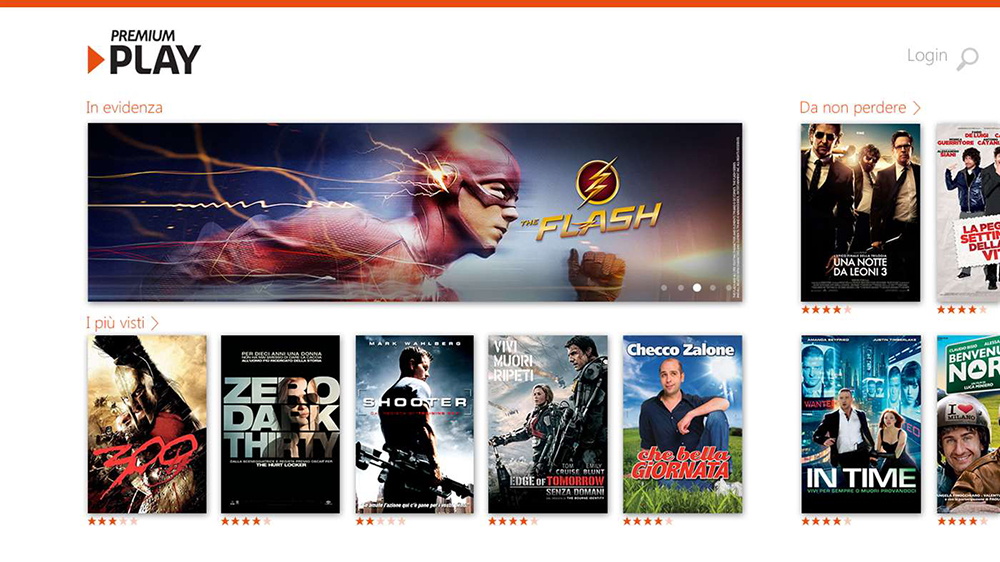 There are also documentaries, TV programs, and shows for children available, as well as sports.
How to Unblock Premium Play by Using VPNs?
Pretty much any geographically-blocked video on demand service on this planet can be viewed with the help of a VPN. VPN stands for Virtual Private Network, and it's a piece of software that can make it look as if you're in the other corner of the world, when, in fact, you're at home, chilling in your PJs. They'll also protect your data and identity online, so they're great for daily use too, not just to bypass blockades.
Nowadays, VPNs are pretty easy-to-use tools, thanks to the intuitive interfaces they come up. Regardless, we're going to walk you through the entire process.
The first thing you want to do is to launch the VPN you chose. Our first option would be ExpressVPN, but any of the others makes for a great choice too.
Then, you'll have to pick a server that's in Italy. The process should only take a few seconds, and the VPN will tell you when the connection has been established.
Now you have to load the Premium Play service in your Web browser or launch the dedicated app on your device.
Premium Play is a great alternative to many video streaming services out there, so being able to watch the content no matter where you go is ideal.
Thanks for reading, please tell us what you think in the comments section below and share the article online so others can find their way to it too. Also, get instant updates on TechNadu's Facebook page, or Twitter handle.