Being one of Canada's most popular TV networks, Citytv has always been an interesting alternative to conventional television stations. It delivers a mix of local formats such as Breakfast Television and Cityline while also giving you access to popular US primetime shows. However, what if you're not currently in the country? Is there a way to watch Citytv outside Canada? 
Yes – that's precisely what we'll show you how to do. Using a VPN service, you can unblock Citytv and access its rich library of on-demand content. So, here's everything you need to do. 
Where is Citytv Available? 
Citytv is available in Canada only, which has always been the case with this TV network (without any plans for that to change in the future). 
It's interesting to note that Citytv covers Canada via television stations in Toronto, Vancouver, Calgary, Edmonton, Winnipeg, Saskatchewan, and Montreal. With that said, if you try to access the TV network's website using a foreign (non-Canadian) IP, you'll see a message saying that the video you're trying to watch can't be viewed from your current country. 
Of course, that's something we can bypass, and that is precisely where VPN services come into play. So, join us as we teach you which VPN to use and how. 
How to Watch Citytv Outside Canada? 
Finally, follow these 6 steps to unblock and watch Citytv outside Canada in 2021.
Step #1: Find the Best-Working VPN to Unblock Citytv
As mentioned earlier, you need a Canadian IP address to watch Citytv outside the country. A reliable VPN won't only give you a Canadian IP but will also help you unblock Citytv's on-demand content. And if you need our advice, you should go for ExpressVPN.
3,000+ VPN servers in 160 VPN server locations in 94 countries, 5 Simultaneous connections, Fast and stable connection, No activity logs or connection logs, No bandwidth limits, Strong encryption, 24/7 live chat support, and 30-day money-back guarantee.
As per our hands-on tests (after spending time with more than 60 VPNs), we can tell you that ExpressVPN is the best VPN you can find right now. Aside from protecting your privacy, it also helps you unblock other Canadian streaming services and channels, such as CBC, CTV, Global TV, and Sportsnet Now. Still, if you'd like to expand your options, take a look at our guide to the best VPNs for streaming. 
Step #2: Get Your VPN Subscription
Have you decided on which VPN service you'll use? If not, listen to our advice and subscribe to ExpressVPN. So, once you visit this VPN's website, make sure to click on 'Get ExpressVPN' to initialize the sign-up process. And then, pick a subscription plan that works for you (but know that you'll find interesting discounts on this VPN's long-term plans).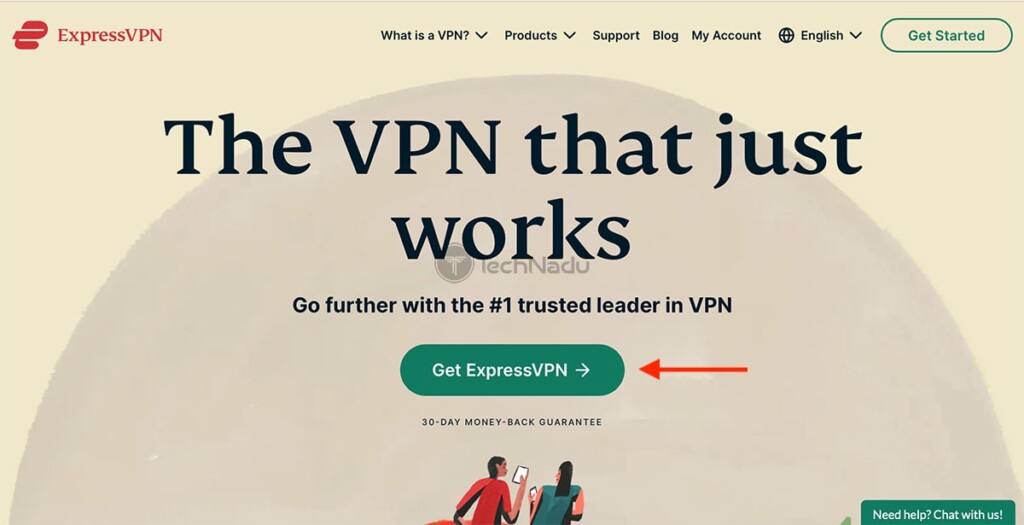 ExpressVPN will then ask for your email address and your preferred payment method (there are many of those available). Once you provide the required information and finish signing up, the VPN will send you a confirmation email. Check your inbox and proceed to the next step.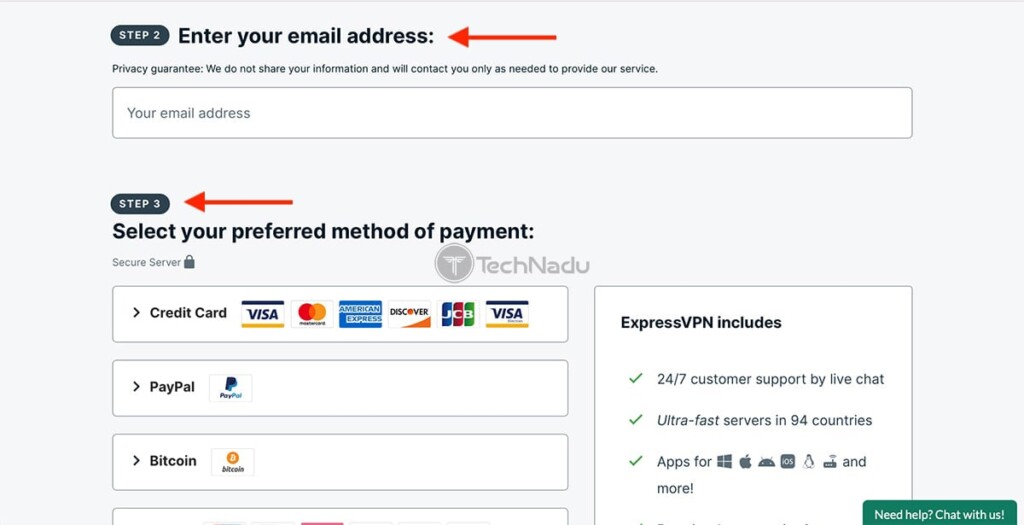 Step #3: Download & Install the VPN on Your Device(s)
VPN software is typically quite easy to install and use – especially if you opt for a popular VPN service. With that said, know that you can download and install ExpressVPN on more than 60 devices.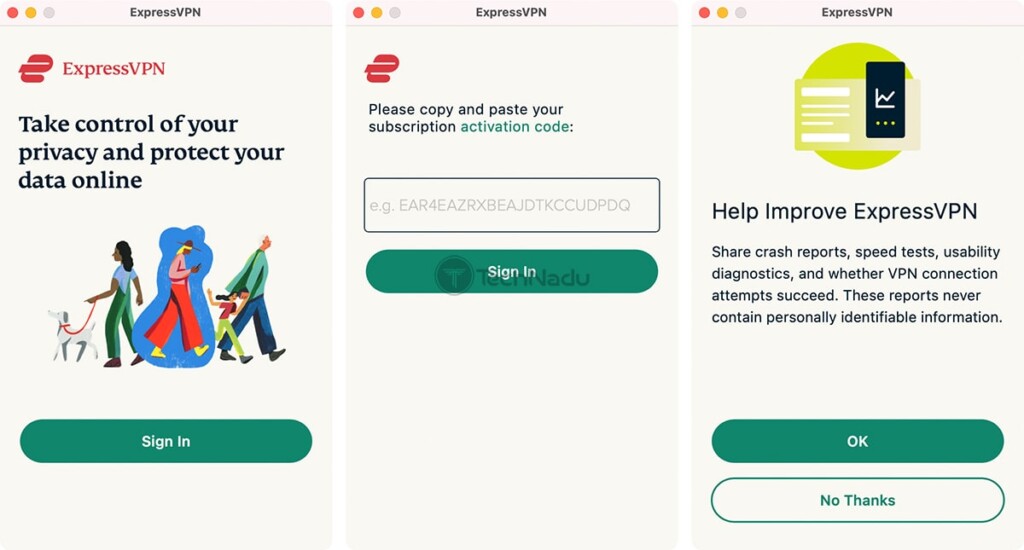 Once you install the VPN app, you also need to prepare it for use. So, launch it for the first time and then log in to your account (here's how to find your ExpressVPN activation code, by the way). Follow the on-screen prompts until you reach the VPN's home screen, which will indicate that you're now ready to connect to a VPN server. 
Step #4: Connect to a VPN Server in Canada
You've reached the step that will directly enable you to watch Citytv outside Canada. So, start from ExpressVPN's home screen, where you'll see a prominent ON/OFF switch. Select the button just below that switch to reveal all of ExpressVPN's servers. Then, look up 'Canada' using the top-placed search bar.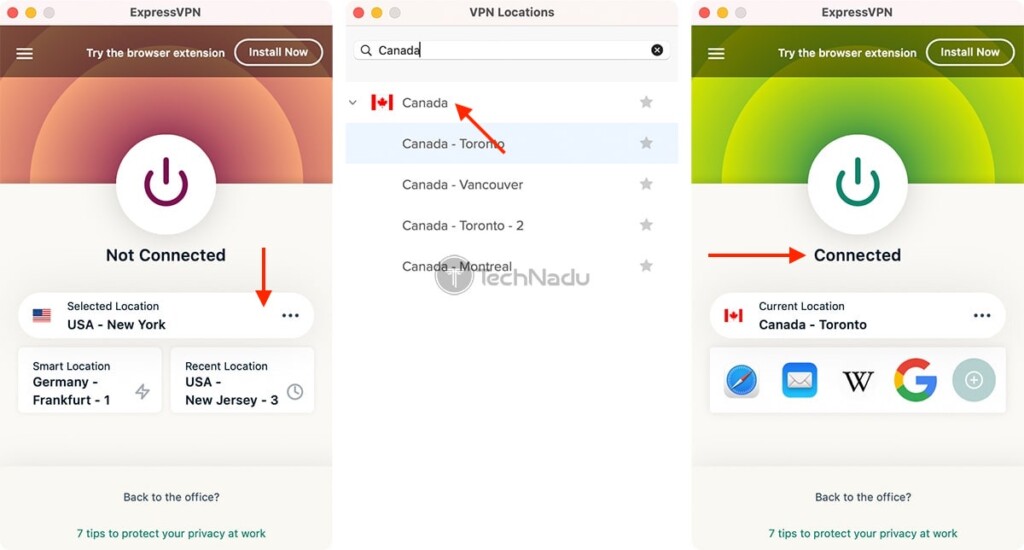 There are multiple ways to connect to an ExpressVPN server. For example, you can double-click on 'Canada' to connect to the fastest available server in that country. Or, you can double-click on any individual server. After a couple of moments, the VPN will connect you. Once that happens, the upper portion of its interface will turn green. 
Step #5: Unblock & Access Citytv from Anywhere
You can now feel free to visit Citytv's website using any Web browser. Then, pick any video you'd like to play (which could be an individual TV show episode or one of the available live streams). Since you have a Canadian IP address now, you'll get to watch Citytv outside Canada without any restrictions or error messages.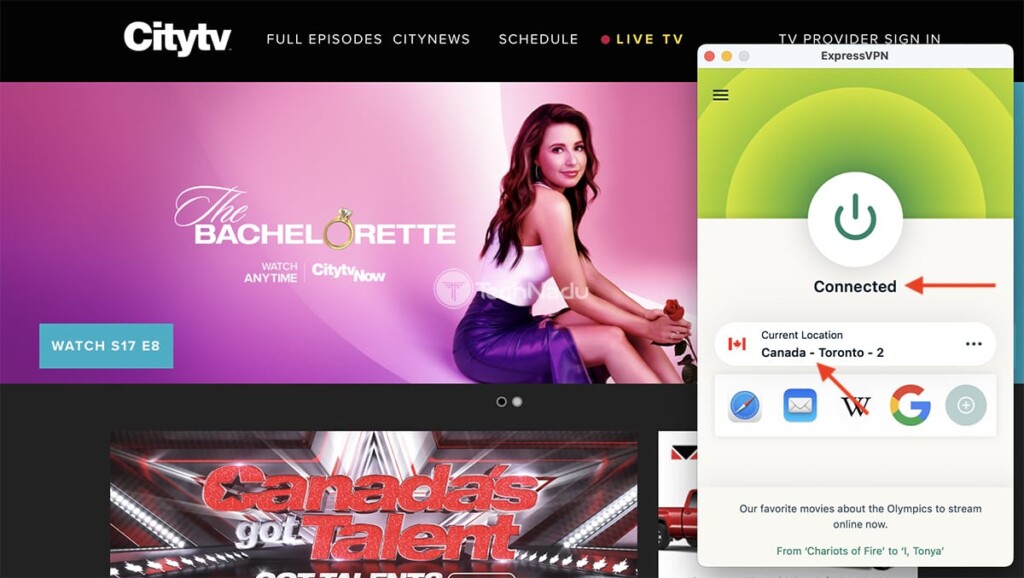 Keep in mind that Citytv's website gives you access to TV shows for up to 27 days without logging in (after their broadcast date). To watch full seasons, you'll need to sign in using your TV provider credentials. To do that, select 'TV Provider Sign In' (in the top-right corner), pick your TV provider, and access your subscription.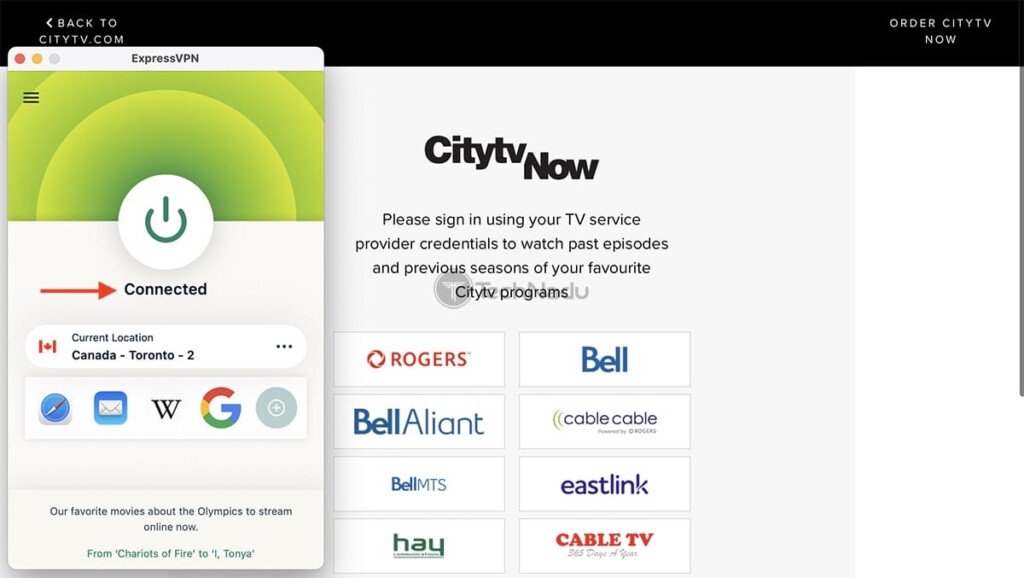 Step #6 (Optional): Get Citytv on Other Devices
Aside from watching Citytv outside Canada using a Web browser, you can do the same on your smartphone or tablet. That's done through the Citytv Video app (iOS/iPadOS, Android). Still, to access the app on Apple's App Store or Google's Play Store, you need to have a Canadian account. 
Know that if you don't have a Canadian Apple or Google account, you're always free to create one (here's how to get a Google account or a new Apple ID). Don't forget to use ExpressVPN while signing up. Also, pick 'Canada' when asked about your country (and supply any Canadian address as well). Once done, log out of your existing account and sign in using your new account on your iPhone, iPad, or Android device. 
Then, you can download the Citytv Video app. While having an active VPN session on your phone or tablet, launch Citytv Video, and you'll get to watch Citytv outside Canada – just like you were in the country. To access older content, don't forget to use your TV provider credentials to sign in. That's it!
FAQ
What is Citytv?
Owned by Rogers Sports & Media, Citytv is a TV channel that focuses on news programming, daily talk shows, and US primetime shows.  
What is Citytv Now?
Citytv Now is a free-of-charge streaming platform that lets you watch Citytv's content on-demand, which includes full TV shows, in addition, to live streams as well. 
What Can I Watch on Citytv?
Some of the most popular shows on Citytv include Canada's Got Talent, The Chase, Celebrity Family Feud, Beat Shazam, The Bachelor, and plenty more. 
On What Devices Can I Watch Citytv?
Will Using a VPN Cause Problems When Streaming Citytv?
A VPN will not cause problems when streaming Citytv, as long as you use a powerful VPN that gets you a Canadian IP address (which is why we recommend ExpressVPN).
Can a Free VPN Unblock Citytv Outside Canada?
Sadly, no. There is no free VPN that lets you watch Citytv outside Canada, as they come with heavily restricted bandwidth, making media streaming an impossible task. 
That would be all on how to watch Citytv outside Canada in 2021. So, make sure to post your thoughts below. And finally, thank you for reading! If you have any questions for us, know that we'll be happy to answer them.