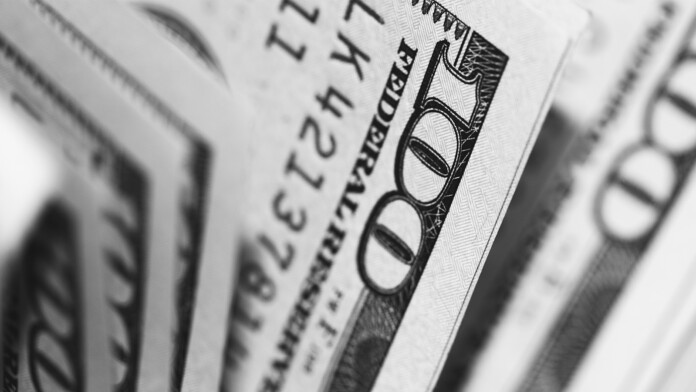 We understand that you're reading this article because you consider subscribing to a VPN service. So, first of all, we'd like to congratulate you on your decision! These applications can help you achieve total online anonymity, battle against ISP-imposed throttling, help you unblock Netflix – and plenty more. However, they come at a price. As always, you want to spend your money wisely and choose a VPN service that gives you plenty of value for its price. And that's precisely what we'll talk about in this article. With this said, we'll point you to the best VPN deals that you'll find right now.
Before we start with our VPN deal recommendations, let's take a quick detour. You probably know that VPNs are subscription services and the majority of these charges you by the month. This is also the least affordable way to enter the world of VPNs. Therefore, we're going to inspect their long-term plans, which usually come with steep discounts. And while doing that, we'll make sure to recommend only the best of VPNs, based on our extensive hands-on testing. Before you make up your mind about the best VPN deal right now, we recommend reading full reviews. Also, the good news is that many VPNs come with money-back policies, which means that you have nothing to lose.
Without further ado, here are the top 10 best VPN deals in November 2019.
Without any doubt, ExpressVPN is truly the best VPN you can find right now. It comes with thousands of fast-performing servers, unblocks even the most restrictive websites, supports torrenting, and doesn't log a single file about your online activities. In other words, this is the most comprehensive VPN service that will most certainly suit the majority of users, regardless of their reasons for getting a VPN subscription.
ExpressVPN comes with a monthly price of $12.95, making it one of the more expensive VPNs (remember that it offers a lot of value for its price, though). However, it offers special deals on its long-term plans. If you get a 6-month subscription, you'll pay $9.99 per month. And the most affordable offer is the annual plan, which includes 3 extra months, free of charge! The price of its annual plan comes down to $6.67, which we believe is more than a fair price for its capable set of features.
Next, we have CyberGhost. This is a user-friendly VPN service that comes with servers optimized for streaming, website unblocking, P2P traffic, and more. It also packs plenty of advanced features and doesn't collect your private data. Strong encryption and capable VPN protocols are what you'll find here as well.
We had to place CyberGhost on our list of the best VPN deals as it offers plenty of value. Its monthly price is set at $12.99, making this VPN one of the more expensive options. However, you'll pay $5.99 via its 1-year plan, and $3.69 via its 2-year plan. The most affordable option is CyberGhost's 3-year plan, priced at $2.75 per month (you can save 79% off the regular monthly price). On top of this, you get a 45-day money-back guarantee.
Get the gift of freedom and safety for up to 3 years
SaferVPN might not be the fastest VPN out there. However, this doesn't mean that it's anything less than hugely capable. It has plenty of servers, unblocks the US version of Netflix, and doesn't collect your private data. It's also present on a large number of devices, and it's easy to install and use.
If you want to avoid long-term plans, you'll need to pay $12.95 per month. However, there are three long-term plans that are definitely worth your attention. The annual plan will let you save 58% ($5.49 per month), while the 2-year plan saves you 75% ($3.29 per month). And the most comprehensive plan is the 3-year plan that saves you 81% (comes down to $2.50 per month). A 30-day money-back guarantee is included.
Get our jaw-dropping $1.99 deal before it's too late!
We like to say that Surfshark is a hidden gem. This is a relatively new VPN service that simply checks all the right boxes. It uses high-end encryption, capable VPN protocols, unblocks any website (including Netflix, Hulu, Prime Video, and more). And it also comes with speedy performance.
If you decide to pay monthly, Surfshark will charge you $11.95 per month. Its 1-year plan brings the price down to $5.99 per month, so you'll save 50%. Now, here comes the real shock – Surfshark's 2-year plan is priced at only $1.99 per month, making it one of the most affordable VPNs. And you'll also have 30 days to try this software, as that's long how this VPN's money-back period lasts.
Coming from Hong Kong, PureVPN is known as a reliable VPN for battling the Great Firewall of China. This VPN service has perfected website unblocking techniques, it's easy to use, and offer a nice way to get high-end features at an affordable price.
If you pay by the month, the price is set at $10.95. Then, we have long-term plans that bring the price down in a dramatic way. PureVPN has a 1-year plan priced at $4.08 per month (63% off), and there's a 2-year plan that costs only $2.88 per month (74% offer). When it comes to money-back guarantees, you get 31 days to test-drive this service.
Exclusive deal for 3 years - $3.49/Month + 3 Months Free
If you need a VPN with the highest number of servers, you'll want to use NordVPN. This is a reputable VPN brand known for its highly-polished UI. Aside from connecting to any part of the world, you can connect to two servers at the same time, doubling down on your security and privacy.
NordVPN has a monthly plan priced at $11.95. Then, we have 1-year and 2-year plans, priced at $6.99 and $3.99 per month, respectively. Then, NordVPN allows you to save up to 75% if you buy its 3-year plan, priced at $2.99 per month. Considering everything you'll get for this price, this is definitely one of the best VPN deals today. And lastly, there are 30-day money-back guarantees.
Take 46% Off the Most Powerful Privacy Plan for 1-Year
IPVanish is one of the oldest VPNs around. It's present on any device or platform imaginable, and it lets you use a wide range of available VPN protocols. Powered by AES-256 encryption, IPVanish lets you take advantage of its servers spread in 60+ countries around the world.
The least affordable way to get started with IPVanish is by going for its monthly plan ($10.00 per month). You can get a 3-month subscription which lets you save 50% ($4.50 per month). And if you want to save more in the long-run, we recommend getting this VPN's annual subscription. This way, you'll pay $3.25 per month, which means you'll save $50%. Keep in mind that IPVanish also comes with a 7-day money-back period.
For the purpose of creating our list of the best VPN deals, we've focused our attention on the best all-around VPNs. And that's where Ivacy comes into play. It has plenty of servers and a large number of locations, and it can unblock any of the world's hugely popular streaming platforms. Your data is never collected and there are high-end security features to guard your identity.
Ivacy is currently offering three subscription plans. It comes priced at $9.95 if you decide to pay monthly. Then, there's the annual plan priced at $3.33 per month (66% off). And the lowest price you can get is $2.25 per month, which is the price of Ivacy's 2-year plan. There's also a generous 'hassle-free' 30-day money-back guarantee.
Even though it's a relatively new VPN service, PrivateVPN has managed to put together an enticing offer. This Sweden-based VPN will let you unblock Netflix, Hulu, and Amazon Prime Video while making sure no one tracks your online whereabouts. It packs powerful VPN protocols and incredibly strong encryption. Also, this one of the fastest-performing VPNs.
PrivateVPN's monthly plan comes in at $7.67 per month (which is already an attractive deal). Then, we have a 3-month plan which saves you 55% ($4.88 per month). And there's a 13-month plan, which saves you up to 65% ($3.82 per month). To make this offer even more attractive, there's a 30-day money-back period guaranteed.
We end our list of the best VPN deals with VPNhub. This is the youngest VPN you'll find on this list, suitable for unblocking Netflix US and browsing the Web in a secure way. It doesn't collect your personal data, you can use it on popular devices and platforms, and it comes with reliable performance.
VPNhub is keeping its pricing structure simple. You can pay monthly, which will cost you $13.99. However, you can save 50% by choosing its annual plan. This one comes priced at $6.99. If you go for its monthly plan, you'll get a 7-day trial, completely free of charge. Sadly, this trial doesn't apply to the annual subscription plan.
Dear TechNadu visitors, that would be all we've prepared for today's best VPN deals. We sincerely hope you'll manage to find something interesting – and save quite a bit of money along the way. Once again, we'd like to congratulate you on your decision to take your privacy into your own hands!
In case you find this article to be interesting, why not share it online? And if you'd like to see more articles like this one, don't forget to follow us on Facebook and Twitter. Thanks!