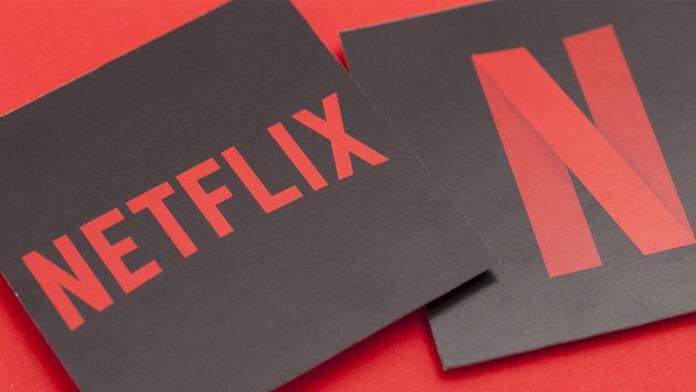 There's only one place on the Web to find the hottest movies and TV shows right now. We're talking about Stranger Things, Orange is the New Black, BoJack Horseman, Daredevil, and plenty more. And yes – we're talking about Netflix. However, the sad part is that thousands of hugely popular titles are only available in the USA. So, what can you do? Well, make no mistake – we're going to tell you about the best VPN for Netflix that you can find right now.
We'd also like to recommend you to read this article in this entirety. Aside from providing a list of VPNs that unblock Netflix and other streaming platforms, we'll also provide in-depth information on how to access US Netflix just about anywhere. So, let's jump right in.
Here Are The 8 Best VPNs That Unblock Netflix in 2018 – Take A Look
We've spent quite a lot of time on testing VPN applications. This is why you'll find dozens of reviews of hugely popular VPN providers on our website. And out of all those, we are going to show you 8 best VPNs that can unblock Netflix with ease.
1. ExpressVPN
One of the leading VPN providers is ExpressVPN and it gets stellar reviews from customers across the world. This is a well-known and reputable VPN provider that proved numerous times before that it cares about its customers and users.
When it comes to using this VPN with Netflix, it ticks all the right boxes. Every subscription comes with unlimited speeds, plenty of servers that you can jump between, and the ability to connect to multiple devices at the same time. It promises to create a great, uninterrupted viewing experience, which means you can get the most out of streaming.
Getting good marks for reliability, security, and logging too, ExpressVPN is useful for other online activities as well. Want another bonus to draw you in? ExpressVPN offers a 30-day money back guarantee, and if you refer a friend, you can receive 30 days completely free.
There's plenty more to know about this VPN provider. So, we strongly recommend reading our review of ExpressVPN.
2. CyberGhost
Our list of the best VPN for Netflix wouldn't be complete without CyberGhost. This is a very interesting provider that brings several useful novelties. Needless to say, it works perfectly with Netflix and numerous other streaming services.
Bringing more than 3,000 servers across 60 countries, you're covered well. You can pick a server manually, based on your desired IP address. However, you can also let CyberGhost pick a server based on a planned activity. For example, you can choose to stream and this VPN will find the best server in the US that lets you access Netflix. We're talking about highly optimized servers, so don't expect any throttling.
No matter if you're a beginner or experienced user, CyberGhost will cater to your needs. If you get stuck at some point, you can check the application's extensive documentation and you can also rely on live-chat. To get to know details about encryption and security, make sure to read our review of CyberGhost.
3. NordVPN
NordVPN prides itself on being a simple VPN to use, making it a great solution for beginners. Aside from that, this VPN is offering lightning-fast speeds, perfect for when you want to stream in high definition.
It stands a cut above the rest when it comes to the number of devices that you can connect at any one time. Every account allows you to connect up to six devices, which should be more than enough to meet your Netflix needs even when you're watching as you're on-the-go. Then, you will also get to use double VPN where your data goes through two secure servers, leaving no trace behind.
While NordVPN does offer a very intuitive piece of software, it does fall down when it comes to customer support. While other providers offer around-the-clock support, the only commitment NordVPN makes is that you'll have a response within 48 hours. This could be frustrating if it prevents you from catching the latest shows when you plan on watching them.
In case you're intrigued by this VPN and want to find out more, check our NordVPN review.
4. PureVPN
Out of our selection of the best VPN for Netflix, PureVPN boasts the greatest reach when it comes to servers. With servers in 140 countries and counting, you should be able to access any Netflix content that you want.
The unlimited server switching means that you can jump around from country to country whenever it suits you. The ability to connect five devices at any point and a huge range of platforms are its biggest selling points. To increase the value of its offer, PureVPN packs a powerful ad-blocker that stops advertisers from tracking you on the Web. Plus, there's an antivirus included to keep malware aware from your devices.
So, what are the drawbacks? Compared to other providers, PureVPN isn't as straightforward or intuitive to use which could be a concern for those new to this technology. That being said, it does have an excellent online live chat feature that runs 24/7, so should you ever encounter a problem you have someone on hand to help you resolve it.
The next step you need to take is to learn more about PureVPN. Use the provided link to read our full review.
5. VyprVPN
You'll see VyprVPN being advertised as the world's most powerful VPN. This doesn't seem like an overstatement since this VPN is powered by the company's own proprietary cloaking technology. Websites like Netflix or any other streaming service are no challenge for this VPN.
There are several important things to know about VyprVPN. First of all, this company owns its entire server network (it doesn't rent it). This means that this VPN can guarantee incredibly fast speeds, with barely noticeable throttling. This is of big value for services like Netflix, allowing you to stream HD and 4K content. Then, there's an incredibly tough encryption protocol that will make you truly invisible on the Web.
When it comes to keeping yourself protected on the Internet and streaming video files, VyprVPN seems like an amazing deal. However, it doesn't support P2P traffic (or torrenting). This might be a deal-breaker if you plan on downloading files via P2P. To learn other upsides and downsides, take a look at our VyprVPN review.
6. PrivateVPN
If you want something affordable and easy to use, PrivateVPN should be an interesting pick. This Sweden-based VPN provider has proven to be user-friendly in terms of its UI design and data collection. It guarantees not to collect any of your personal data providing a true safe heaven online.
You'll see that PrivateVPN doesn't have the largest network of servers out there. However, you'll also see that you don't need thousands of servers to unblock and stream US Netflix. With over 80 servers in 50+ countries, PrivateVPN covers all the strategic places. The company understands that the USA is their users' favorite location, so you'll find plenty of servers there. You'll also find specialized servers for streaming – which makes unblocking Netflix an easy task.
Make no mistake – this is a hugely powerful VPN provider. It brings top-of-the-line security features and performs admirably. You can find additional information by reading our PrivateVPN review.
7. StrongVPN
We are recommending StrongVPN to those who wish a highly reputable provider that's been on the market for a while now. Launched in 2005, this provider knows how to do things the right way.
First of all, we'd like to highlight this VPN's user interface. No matter which platform you use, you'll get to see a highly polished and consistent UI across the board. Then, there are over 650 servers, with many of those in the USA. And since this VPN supports all currently used VPN protocols, it can effortlessly protect your Web traffic data and unblock websites along the way. With this said, you should also know that StrongVPN unblocks American Netflix with ease.
Finally, let's also mention that Strong VPN doesn't collect any personal data of its users, and it provides 24/7 customer support. If you need more information, a good place to start is our review of StrongVPN.
8. TorGuard
We'll end our list of the best VPN for Netflix with perhaps the most powerful solution. TorGuard is designed for those who need advanced protection and who aren't afraid to dive into technical details. This means that it comes with a learning curve, so make sure to keep that in mind.
Initially designed as a VPN for torrenting, TorGuard is today used for regular Web browsing, streaming, online gaming, and anything in between. It uses the most advanced technologies, supports the latest VPN standards, and brings more than 3,000 servers. However, please note that TorGuard won't unblock Netflix on its own. To get this feature, you need to purchase a dedicated streaming IP for Netflix. It costs extra but comes with one significant benefit. This is by far the most effective way to unblock this streaming service, in the long run.
We strongly recommend you to take a closer look at this VPN provider. This is why we have our own review of TorGuard ready for you.
What Else to Know About Using a VPN for Netflix?
We are here to help you pick the very best VPN for Netflix, based on your needs. Aside from knowing your options, it's always good to dive deeper into this topic. So, let's keep on going.
Why Netflix Has Regional Restrictions?
In 2016, Netflix opened its doors to the entire world. Today, it's available in more than 190 countries which means that anyone can easily sign-up and stream movies and TV shows. However, there's one big catch – you'll only get to see a local version of Netflix, based on the country you live in.
As you can imagine, Netflix has two sides to deal with. On one hand, it allows you to stream video content by using its official apps or via the official website. On the other hand, it works with production companies and Hollywood studios on bringing new titles to the platform. Well, this is where certain restrictions come into play.
Simply said, for the most part, it would be overly expensive for this company to buy distribution rights for a certain movie that cover the entire world. And also, distribution rights might be already sold to other content providers in certain countries. This means that for each title it currently offers, Netflix went through a series of negotiations. In the end, it agreed to pay a certain amount of money to allow its users to stream the content in certain countries.
Why Do You Need a VPN for Netflix?
With so much content, why would you want to use a VPN with Netflix? Well, firstly, it can enhance your security, protection, and online anonymity, as it does with all types of online activities. But the biggest draw for using a VPN with the streaming service is the ability to geo-spoof.
Netflix has a huge library of content but did you know that this varies from country to country? That's right – your country's Netflix library might be (and probably is) quite restricted. While most of Netflix's original content is available globally at the same time, licensing restrictions apply to other types of content. For now, geo-spoofing provides the only answer to bypassing this roadblock. Still, not every VPN will do the job – so you have to be on the lookout for the very best VPN for Netflix.
What Are the Benefits of Using a VPN?
There are many different benefits to using a VPN and which one appeals to you will depend on how you use the Internet. If you're thinking about using a VPN or you don't believe that you're getting the most out of your current VPN, looking over the benefits could help you.
Private browsing – Usually, your Internet service provider will be able to see your online activity and the information will be logged. Thanks to the encryption that's deployed, a VPN eliminates this. Instead, you can browse safely in the knowledge that your activities are being kept private. But be warned, some VPN providers, typically the free ones, do keep a log of your browsing too. So, if privacy is an important priority for you, check the terms and conditions. You also read our article on the best VPNs with no-logs policies.
Getting around censorship – Whether it's country-wide censorship that's led by the government or simply barriers put in place by work, it's frustrating when you head to a webpage to be led to a censorship message instead. VPN offers you a way around these censorship pop-ups, allowing you to fully access and use the internet.
Safety for downloads – Through hiding your activity, VPNs can make it safer to download P2P files. If you're frequently making downloads, it's an easy way to improve your safety.
Geo-spoofing – Ever wanted to view content only to be told it's not available in your area? This is exactly what geo-spoofing was designed to get around. It'll open up more areas of the internet for you.
Reducing cybercrime risks – As more activity moves to the digital, we're putting more and more information about ourselves online. It might be more convenient, from online banking to grocery shopping, but it comes at a price. Cybercrime is rising globally and your online activity gives these criminals a chance to access your sensitive information, especially if you're using a hotspot. The encryption that VPN provides van further protect your data and reduce the risks.
How Are VPN Providers Tackling The Netflix VPN Ban?
No one precisely knows how Netflix's VPN detection system works. That's because it is constantly evolving – even though it will never be able to block all of the VPNs on the market. So, VPN providers have different ways to tackle the Netflix VPN ban.
First of all, a VPN changes your IP address. You connect to a server in the USA, and you automatically get an American IP address. In addition, VPNs need to be powerful enough not to leak any data about your real location. This means that Netflix will first check your IP address and it'll see a fake American IP. However, you'll be granted access since the company won't be able to detect your true location due to being unable to detect any leaks.
How to Bypass The Netflix VPN Proxy Error?
Netflix is well-aware that Internet users know about proxies and VPN applications. Therefore, the company knows that its subscribers might change their IP in an effort to use a different version of Netflix. And this is precisely why the company has certain measures to prevent that.
If you're using a less-than-powerful VPN, Netflix will detect your true IP and it will block your access to the website. And this is where you'll encounter the famous Netflix proxy error. However, this isn't something that you can't solve. All you need is a powerful VPN, so make sure to read our guide to solving the Netflix VPN proxy error.
How to Choose The Best Netflix VPN?
You have hundreds of options in front you. So, how exactly to pick the best VPN that can unblock Netflix. Let's take a look at the thing you need to keep in mind.
Ability to Unblock Netflix – First and foremost, you need to check whether a VPN you want to buy can unblock Netflix. Articles like this one can help, and we also recommend you to contact the VPN's support team and ask them directly.
Ease of Use – You want a simple solution that won't waste your time. Ideally, you want to connect to a US server in a matter of seconds, without any technical hurdles.
Smooth Performance – Now, here's something important. Not every VPN can work with minimal throttling and some of them can greatly slow down your connection. So, make sure to do your research and also take a look at Netflix's ISP Speed Index. This can give you an idea of what kind of Web connection speed you need in order to get HD or 4K streaming.
Additional Features – Take a minute to think about other Web-based activities such as torrenting or online gaming. A single VPN should cover all your needs so spend some time researching if your needs align with the feature set offered by the chosen VPN.
Customer Support – Finally, let's not forget to highlight the importance of customer support. VPNs are highly technical solutions and things can go wrong in the meantime. So, make sure that your VPN offers 24/7 support ready to assist anytime.
Do You Need a Netflix VPN to Use This Service?
No. You don't have to use a VPN to watch Netflix, but it does give you access to a much greater range of shows and movies.
To watch Netflix, all you need to do is sign up and set up your subscription before you can start browsing what to watch. If you want to access everything that Netflix has to offer, this is where you'll need a VPN. How much content is restricted viewing for you will depend on where in the world you're located. It's worth seeing what other countries have access to and assessing if a VPN would be worth your time.
Are There Any Drawbacks of Using a VPN for Netflix?
So, now you know why you would want to use a VPN to improve your Netflix experience. But there are some drawbacks to think about too. Being aware of the potential cons when you're using a VPN can help you pick out the right provider, as they can be eliminated through choosing a VPN that's credible, reliable, and has an excellent reputation. Among the drawbacks to consider are:
Slow speeds – As a VPN encrypts all your data, giving you an extra layer of protection, this can slow down your Internet speed. Now, this might not matter for some activities but when you've just settled down with a Netflix, the last thing you want is a poor-quality image or, even worse, pauses as it buffers. But fear not, using a VPN doesn't have to mean agonizingly slow Internet speeds. A good VPN provider doesn't compromise on speed or safety so it won't slow you down.
Complicated – While using a VPN should be straightforward with easy to follow instructions, it's unfortunately not true for all providers. All you need to do is choose a vendor that's aimed at beginners and provides a comprehensive level of customer support.
Compatibility – Not all VPNs have a broad range of devices they're compatible with. You'll no doubt want to watch Netflix on your TV, computer, and portable devices when it suits you. Make sure you thoroughly check compatibility levels with all your gadgets before signing up to a VPN provider, ensuring that you're not limited and can get full use out of the service.
Reliability – Unreliability is a frustration in any technology and VPN is no different. An unreliable VPN can crash frequently, meaning you can't guarantee that you'll always be able to use it to stream Netflix shows. A good VPN provider will let you know it's average downtime, in many cases, this is less than 1%, so you know what to expect but look at reviews too.
How to Use a VPN for Netflix?
If you're keen to use your VPN to access Netflix, it should be simple in most cases – It'll work exactly the same way as when you want to use a VPN for other online activities.
Once you've chosen your VPN provider and signed up, you'll usually be sent an application to download to your computer. If you've picked out a reliable provider, it should be simple to follow the instructions and you should have access to customer support if you need it. Once you open up the app, you'll be given the option to select your server. If you're planning on using a VPN to access restricted VPN content, make sure you pick an option that provides you with access to the shows and movies that you're interested in.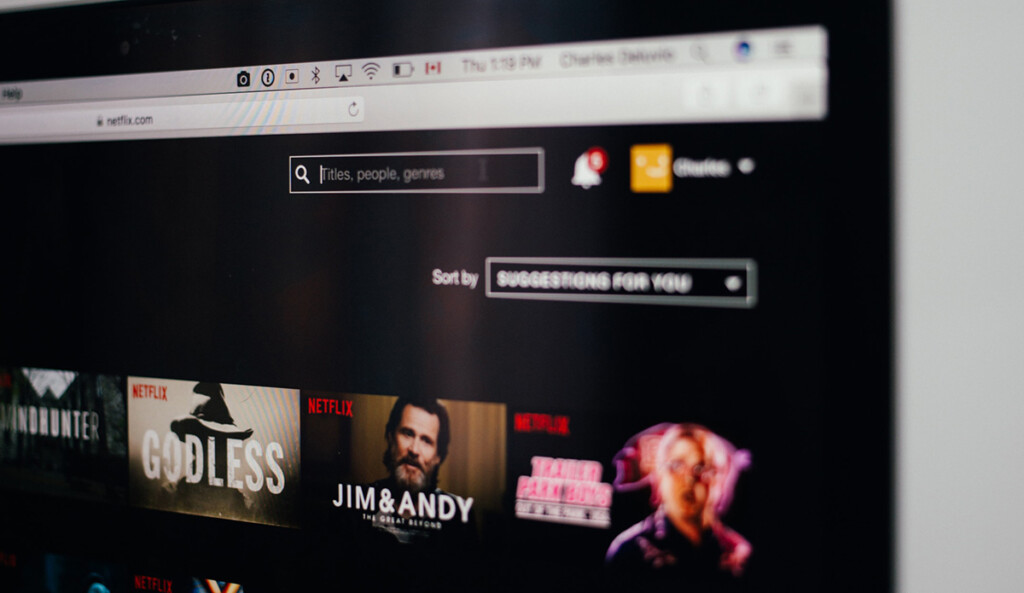 With a server picked, all you need to do is connect through it and start watching Netflix shows as you usually would. If you want to be able to use your VPN on multiple devices, ensure that your chosen provider is compatible with them all, guaranteeing that you'll always be able to catch the next episode on any device.
Should You Use a Free Netflix VPN?
There's no need to hide the fact that there are free VPNs as well. These services promise to encrypt your network without you having to pay a single dollar. We don't have to tell you that this sounds too good to be true – so here's what you need to know.
Every VPN that comes free of charge has certain limitations. These are mostly bandwidth limitations. Once you go over those, the chosen VPN will stop working. In practice, this makes it impossible to enjoy Netflix which requires a lot of bandwidth and traffic. There's also the question of accessing Netflix, in the first place. And finally, you need to consider the safety of free VPNs.
There's no need to risk your safety using a free tool. This is especially true today when commercial VPNs are quite affordable.
Which VPNs No Longer Work With Netflix?
As said earlier, Netflix has advanced mechanisms for checking your real location. This means that not every VPN will do the job, making articles like this one even more important to check. So, here's a list of VPNs that don't work with Netflix anymore.
TunnelBear;
VPN.ac;
Private Tunnel;
Kaspersky Secure Connection;
Hoxx VPN;
Anonymous VPN;
Avast Secureline VPN;
F-Secure Freedome;
Celo VPN;
Cactus VPN;
Hide My IP;
Hide.me;
Ivacy;
iVPN;
OneVPN;
PersonalVPN;
PureVPN;
SecureVPN;
Ra4w VPN.
Is it Legal to Use a VPN to Watch Netflix?
The law around using a VPN to access geo-restricted content is a bit of a gray area that has some loopholes. At the moment, you're not breaking any laws by going around restrictions through geo-spoofing and no one has yet been charged with using a VPN anywhere. But changes are possibly coming in. Countries with a strong focus on censorship, including China, are moving to make VPNs illegal and some sites are actively taking measures to stop people from accessing content through a VPN.
When it comes to Netflix, geographical locations are mentioned under its terms and conditions, stating: You may view a movie or TV show through the Netflix service only in geographic locations where we offer our service and have licensed such movie or TV. But it doesn't make specific references to VPNs.
The short answer is – yes, using a VPN to watch Netflix is legal. But this could be changing within some countries over the coming year, and you may find that the streaming service eventually blocks out all VPN traffic.
Final Thoughts
Dear readers, this is where we end our article on the best VPN for Netflix. We hope that you'll get to use your favorite service without any limitations. If there's anything else you'd like to know, you can always leave a comment below.
Don't forget to share this article online. You can also like us on Facebook, and follow us on Twitter – so make sure to get the latest information first.