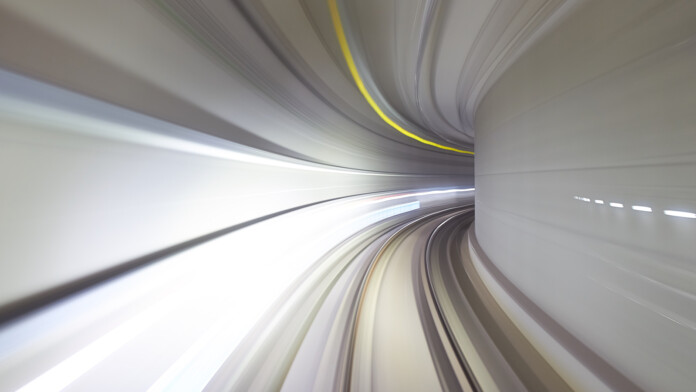 You already know that VPNs come with numerous benefits. However, just like any other type of software or technology, VPNs also have a few downsides. Among those, a decrease in your Web connection speed is something that you can expect no matter which VPN you choose to buy. However, long gone are the days of VPNs that throttle the speed of your connection in a big way. We have a whole array of fast-performing VPNs now, many of which successfully minimize speed throttling. However, what's the fastest VPN right now? Which VPNs provide reliable download and upload speeds? Well, let's find out!
We understand that you're reading this article because you want to find the fastest VPN right now. With this said, we understand that you care about maintaining the speed of your Web connection. So, keep in mind that there's plenty you can do to speed up slow VPNs, battle against ISP-imposed throttling, and more. And also, even though speed is important, don't forget to check our central article on the best VPNs right now, just to make sure that all your needs are met.
Without further ado, we present you the top 10 fastest VPN in 2019, ranked by their download speed. Check out the table found below.
| | |
| --- | --- |
| VPN Service | Download Speed (% Change) |
| 1. IVPN | 7% |
| 2. Private Internet Access | 8% |
| 3. ProtonVPN | 10% |
| 4. ExpressVPN | 19% |
| 5. PrivateVPN | 22% |
| 6. VPNSecure | 24% |
| 7. Mullvad VPN | 25% |
| 8. HideMyAss VPN | 25% |
| 9. VPNhub | 26% |
| 10. Surfshark | 28% |
When it comes to downloading speed – the fastest VPN is IVPN. This one throttled our download speed up to 7% on average. However, Private Internet Access and ProtonVPN are also excellent and highly reliable options.
Next, we understand that many of you want to keep your upload speed intact. With this in mind, we present the top 10 fastest VPN in terms of their upload speed.
| | |
| --- | --- |
| VPN Service | Upload Speed (% Change) |
| 1. VPNSecure | 8% |
| 2. Private Internet Access | 10% |
| 3. IVPN | 14% |
| 4. HideMyAss VPN | 17% |
| 5. ProtonVPN | 20% |
| 6. Mullvad VPN | 21% |
| 7. ExpressVPN | 24% |
| 8. PrivateVPN | 25% |
| 9. Surfshark | 30% |
| 10. VPNhub | 32% |
When it comes to uploading speed – the fastest is VPNSecure. It's followed by Private Internet Access and IVPN, all of which can be viable alternatives to each other. Using these VPNs, you can be sure that your upload speeds won't suffer.
Top 10 Fastest VPNs Right Now – Updated: June 2019!
Now, let's take a brief look at each of the previously mentioned VPNs. As you surely know, speed is important – but don't forget to take other aspects into consideration. So, let's get started.
1. IVPN
When it comes to IVPN, this is the fastest VPN if you're concerned about downloading stuff from the Web. Also, you will be able to unblock American Netflix (in HD and even 4K), and you're allowed to download P2P files. Other streaming platforms are not supported and make sure to download legal P2P files only (unless you want to receive a copyright infringement notice – as IVPN can detect this type of illegal activity).
Another thing to keep in mind is that IVPN brings only 70+ servers (across 27 countries), which is one of the smallest VPN networks we've seen yet. Finally, IVPN isn't the most affordable option, unless you're ready to get one of its long-term plans. To learn more, make sure to read our full review of IVPN.
2. Private Internet Access
As per our test results, Private Internet Access is among the fastest VPN you can currently find. We've tested both its download and upload speeds, and we can testify that it brings amazing results. In addition, it has more than 3,300 servers in 30+ countries. And let's not forget to mention that it's backed by powerful VPN protocols including OpenVPN, PPTP, and L2TP/IPsec.
Even though PIA is the fastest VPN, there are a few important things to take into consideration (as noted in our review of Private Internet Access). First of all, PIA can unblock Netflix – and it allows you to stream in the highest resolution possible. However, other streaming platforms (including Hulu, BBC iPlayer, and Prime Video) are not supported. And even though it supports P2P traffic (with no throttling), users have reported receiving copyright infringement notices. In other words, if you only use Netflix and stick to legal torrent files, this VPN could be a good pick.
3. ProtonVPN
ProtonVPN is a highly reputable VPN service coming from Switzerland. It employs plenty of highly advanced features and it also has a strict no-logs policy. On top of that, it offers more than 390 servers in 32 countries. And as you already know, it comes with speedy performance.
In terms of media streaming, you'll be able to unblock Netflix, Hulu, and Amazon Prime Video. However, while streaming Netflix can be done in high video resolutions, the same can't be said for Hulu. Sometimes you'll even reach HD resolutions, but not always. In addition, ProtonVPN works well for torrenting P2P files. However, you can expect fast speeds if you're in the following countries: Switzerland, Sweden, Singapore, Australia, and the Netherlands. This is where P2P servers are located, and you'll manage to get fast speeds only if you're physically near these servers. For more information, check our hands-on review of ProtonVPN.
4. ExpressVPN
Without any doubt, ExpressVPN is perhaps the best VPN you can buy today. It's not the fastest VPN though, but you can see it among the top 10. It comes with thousands of servers in close to 100 countries, it's present on plenty of devices and comes with numerous unique features.
We've tested ExpressVPN with Netflix (US), Hulu, BBC iPlayer, and Amazon Prime Video – and it managed to unblock all of these streaming platforms with ease. It also fully supports P2P traffic, with no throttling on its part. So, even though it might not be the fastest VPN, it's certainly the most capable. To dive deeper into its features and how it treats your privacy, here's our hands-on ExpressVPN review.
5. PrivateVPN
Coming from Sweden, PrivateVPN is a relatively new VPN service that has already built a reputation for being user-friendly. It has a relatively small server network (80+ units), but it's present in 57 countries of the world. It's also doing good in terms of streaming, as it unblocks Netflix, Hulu, and Prime Video – which you can stream in HD if you have a fast Web connection, to begin with.
Torrenting is also on offer, as all of this VPN's servers support P2P Web traffic. Let's also not forget to mention that PrivateVPN keeps no records of your online activities, and it's powered by a series of tough VPN protocols, which you can read about in our review of PrivateVPN.
6. VPNSecure
The truth is that even though this is one of the fastest VPN, this isn't actually a well-known name in the world of VPN services. However, we can't say this is a bad thing, as VPNSecure is still a relatively new service. It's present on a wide range of platforms, you can install it easily, and it comes with responsive customer support.
In case you simply want to browse the Web or watch HD/4K YouTube videos, VPNSecure could be a good pick. However, please note that it can't unlock any of the popular streaming services (Netflix, Hulu, Prime Video, and more). Luckily, it fully supports torrenting and doesn't throttle the speed of your Web connection. In case you're located in one of the countries where VPNSecure offers its servers, you'll manage to download files in a speedy manner. The more you're away from these servers, the bigger the impact this will have on the speed of your Web connection. Finally, we offer you our full review of VPNSecure, where you'll get all the information you need.
7. Mullvad
Built with privacy and security in mind, this VPN goes to extreme lengths to ensure your online anonymity. As noted in our review of Mullvad, we really liked its performance, especially when it comes to connecting to nearby servers. Mullvad can also help you unblock and stream Netflix (via a single server in the USA), in HD and 4K if your Web connection allows for it.
For downloading torrents, Mullvad recommends qBittorrent and gives you guides on how to optimize this process. If done correctly, you'll minimize throttling and maximize your download speed potential. Finally, you should know that aside from using OpenVPN, Mullvad uses WireGuard – which is a new VPN protocol that many experts think is still not fully explored for vulnerabilities.
8. HideMyAss VPN
HideMyAss is known for having servers in more than 190 countries, which means that it's present in almost all countries across the planet. It also offers 900+ servers, so you'll always find a nearby one. However, the problem with HideMyAss is that it comes from the UK, and it collects certain information like IPs, usernames, and timestamps.
In terms of media streaming, HMA unblocks Netflix and BBC iPlayer – both of which come with reliable performance. It also supports torrenting, but only when it comes to legal torrent files. With this said, we can only recommend it to users of Netflix and BBC iPlayer, who aren't overly concerned about protecting their privacy online. There's plenty more to be said about this VPN, so we recommend you to continue exploring via our HideMyAss review.
9. VPNhub
As you can tell by its name, VPNhub comes from the creators of the world's most popular porn website. It's still a relatively new VPN, comes with a somewhat high price, and can help you unblock Netflix. When it comes to streaming, it performs well for the most part, with a bit of fluctuation. Sadly, other streaming platforms can't be used via this VPN service.
If you're into torrenting, VPNhub can be a good choice. Its performance fluctuates a bit, and we recommend you connect to the closest service for this purpose. Even though VPNhub comes with 70+ servers, it's present in 49 countries, so you're covered well in that aspect. To learn more, make sure to visit our VPNhub review.
10. Surfshark
We've stumbled upon Surfshark by accident and started reviewing it without high expectations. However, this VPN managed to surprise us by its capabilities. It isn't the fastest VPN out there, but it can help you unblock pretty much any video streaming website (Netflix included). It's present on a wide range of devices, supports tough VPN protocols, and comes at an affordable price.
Surfshark is doing its best to be as user-friendly as possible. So, it's no wonder that it fully supports torrenting as well. It offers 500+ servers across 50 countries, so you have a pretty high chance of finding a nearby server that will bring you fast speeds. You can read more about in our review of Surfshark.
So, Which VPN Should You Pick?
As you can see, the situation isn't that simple – so we'll give you a concrete answer. If you want the fastest download speeds, your choice should be IVPN. In case you need fast upload speeds, VPNSecure seems like the right pick. And if you want an all-in-one VPN that can unblock any media streaming service, allows torrenting, and also protects you online – ExpressVPN seems like the best deal right now.
In case you've made it this far, why not share this article online? And also, you can follow TechNadu via our Facebook and Twitter pages. Thank you!