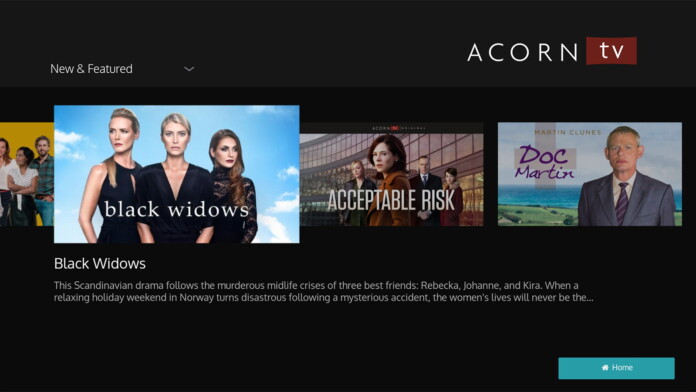 With each passing year, the amount of excellent British TV shows available for your personal enjoyment only grows in number. And with Acorn TV, you'll find only the greatest British television shows. But, what do you do if you're outside of a country where you can't access the service? No worries. Today, TechNadu will show you how to watch Acorn TV outside the US without encountering any geo-blocks.
5 Best VPNs to Unblock Acorn TV Outside the USA
At TechNadu, we speak 'VPN,' which means we've tried, tested and retested dozens of VPN tools on the market. And this also means that we know which ones will you let you watch Acorn TV with ease. So, here are top 5 VPNs for unblocking Acorn TV anywhere.
1. ExpressVPN
At the top of our list, we have one of the best tools of this kind in the entire world –ExpressVPN. This app was designed for novices, so power users won't come across any advanced configuration options. Using only top military-grade encryption, ExpressVPN, the world's most-used VPN (and our top recommendation), aims to keep you safe.
To watch Acorn TV anywhere, this application offers incredibly fast speed with hardly any connection drops. In addition, you'll find that ExpressVPN supports a wide range of operating systems and devices, including Windows, Mac, Linux, iOS, Android, Apple TV, and Kindle Fire, among others. Check out TechNadu's in-depth ExpressVPN review to find out everything there is to know about it.
2. CyberGhost VPN
Our next recommendation is CyberGhost VPN, a tool that's made quite an impression among users thanks to the intuitive interface and excellent service. BitTorrent users, however, will have a difficult time with this application, as only select servers allow torrenting. CyberGhost VPN's configuration options interface also feels cluttered and clunky. You'll find that this VPN application is actually very speedy, rivaling ExpressVPN. CyberGhost VPN also features a phenomenal privacy policy, and its encryption will keep your data safe. Plus, it comes with built-in anti-malware and ad-blocker tools.
Cyberghost works on multiple platforms, including Windows, Mac, Linux, Android, and iOS. You can find out even more about this tool from our CyberGhost VPN review.
3. IPVanish
Would you like a VPN application that will help you easily watch Acorn TV outside the US? Then, say hello to IPVanish. With a host of robust security and anonymizing features, including an IP scrambler, this application will keep your streaming uninterrupted.
The service has a good set of tools for beginner and power users, including excellent Kodi support. So, is IPVanish perfect for you? Check out TechNadu's thorough IPVanish review.
4. NordVPN
With over 5,100 servers around the world to choose from, NordVPN wants to get you streaming your favorite programming fast. In addition, this application comes with blazing fast virtual connection speeds, allowing you to quickly bypass Acorn TV outside the US.
Customer support, however, is a mixed bag. Some cases reported via e-mail have taken up to 2 full days to receive a suitable response. Connection speeds also suffer from significantly higher speed loss.
NordVPN works on multiple platforms, including Windows, Mac, Android, and iOS. For an extensive review of the application's pros and cons, check out TechNadu's review of NordVPN.
5. VyprVPN
Every user on a VPN wants to make sure that their information won't leak out to other services and websites. Owned by Golden Frog, our final VPN recommendation, VyprVPN, employs only the toughest encryption protocols in the world. This application also allows for up to 5 simultaneous connections. It also has 700+ servers in 64 countries for you to connect to, each with a zero logging policy. Plus, to watch Acorn TV abroad, we've found enhanced streaming performance on VyprVPN servers.
Power users may also find the lack of router support disappointing. Learn more about this application with our comprehensive VyprVPN review.
What Else to Know About Unblocking Acorn TV?
Aside from providing a list of fully-working VPNs for Acorn TV, we'll answer some commonly asked questions as well. So, make sure to keep on reading.
What is Acorn TV?
Acorn TV is an American service that was created with British television fans in mind, whether we're talking about comedy, drama, mystery, or documentaries. On top of the UK-based content, Acorn also includes videos from Ireland, Canada, Australia, and New Zealand, making for a very English experience.
Where is Acorn TV Available?
As mentioned, this is a US-based service that's available on US territories, as well as Canada. The rest of the world can't watch any of the shows here or sign up for an account unless they are in either of these countries or at the very least, make it seem like they are.
What Devices Can You Watch Acorn TV On?
You can currently stream Acorn TV on a wide number of devices, falling in line with modern platforms that cover numerous devices. So, you can enjoy Acorn TV content straight on your computer via your web browser, or download a dedicated app for Roku, Apple TV, Samsung Smart TVs, Amazon Fire TV, and Fire TV Stick, as well as iOS and Android smartphones and tablets. You can also push Acorn TV shows to your non-smart TVs via Chromecast.
What Can You Watch on Acorn TV?
On Acorn TV, you'll find thousands of hours of commercial-free, world-class TV content. This includes Midsomer Murders, Foyle's War, Poldark, Doc Martin, and Agatha Christie's Poirot. Each week, you'll find new programs to watch. Available at half the price of a premium Netflix subscription, on this service, you'll always have something to watch.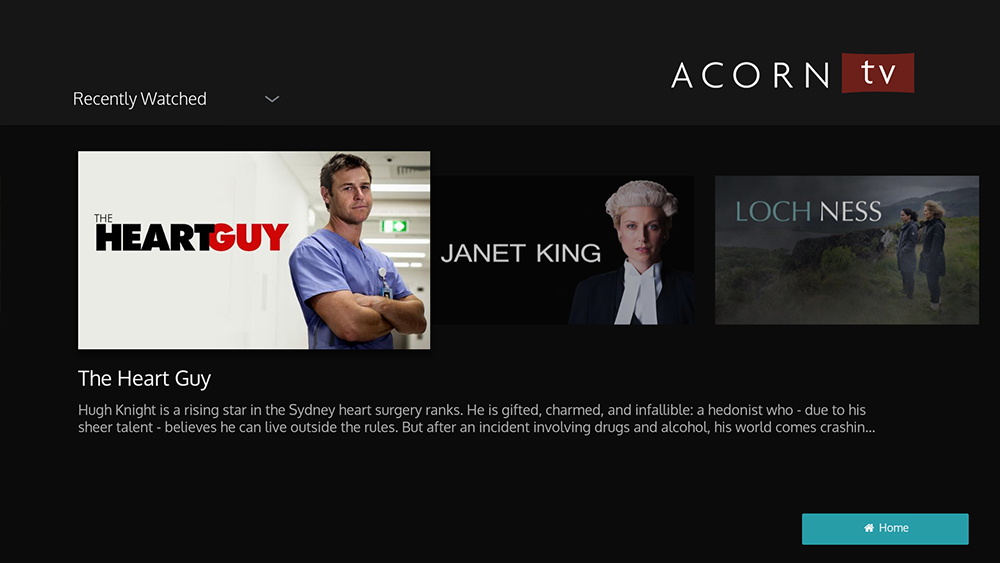 This service licenses world-class content from multiple producers, distributions, and major networks. You'll find programming from Channel 4, BBC Worldwide, ITV, All3Media, DRG, and ZDF, among others.
How to Stream Acorn TV Outside the USA?
To bypass Acorn TV abroad, you'll need to use a premium VPN. But, before we continue, let's break down what VPNs are and how they work.
VPNs, or Virtual Private Networks, get you connected to the internet through a service run by a VPN provider. VPN applications securely connect you to the Internet, easily allowing you to access blocked content from any country. The VPNs will also encrypt your data, thus offering privacy.
VPNs are extremely powerful tools and they're great at transporting you into any corner of the world in just a few seconds. While they're certainly a lot easier to handle nowadays than they used to be, we're still going to guide you through the entire process.
The first thing you have to do is launch the VPN you picked. We strongly recommend you to try ExpressVPN, but any of the rest will work great, too.
Then, you have to pick a server that's located in either the United States or Canada, although the US is probably a safer bet.
Once the connection has been established, you can load the Acorn TV site in your browser, or launch the dedicated app.
Sign into your Acorn TV app and enjoy!
Final Thoughts
We've reached the end of our article. With this quick and easy guide, TechNadu has helped you better understand the technology needed to watch your favorite British television programming. With this said, we hope that now you know how to watch Acorn TV outside the USA.
Feel free to post your comments below. And of course, if this article has helped you, please share it across your favorite social networks. Lastly, make sure to follow TechNadu on Facebook and Twitter. Thanks!