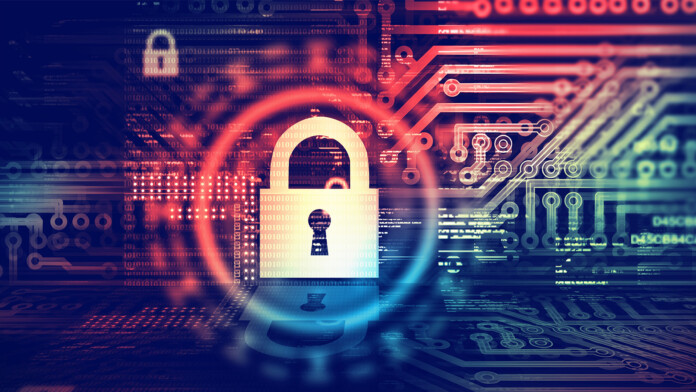 As you probably know, Virtual Private Network applications present the most effective way to protect your online privacy and unblock websites. Thanks to a combination of powerful technologies, they can make you completely anonymous on the Web. However, the majority of VPNs (especially highly reputable ones) are premium-priced. Still, we also have free VPNs that promise a series of stellar features. In this article, we'll show you the best free VPN in 2019, and we'll discuss all the ins and outs of the best free VPN services.
Before we give you our list of the recommendations for the best free VPN, there are a few things you need to keep in mind. As we'll discuss later in the article, these VPNs come with plenty of limitations. Keep in mind that many free VPNs are not that safe, as they track your Web browsing and serve ads. It was also discovered that many free VPN Android apps leak DNS data. With this said, make sure to do your research and be careful when using free VPN services. And remember that you can also find completely free VPN trials (no credit card required) if you'd like to get a taste of what premium-priced options can do.
Finally, here are the top 10 best free VPN in 2019. We'll list the VPNs in order by their data cap limitations, so let's get started.
1. ProtonVPN
ProtonVPN is a VPN service that has a free tier with some limitations compared to the paid options. For example, you will get to connect to servers in only three countries, and you can only use one device (no simultaneous connections). However, it's also interesting to note that ProtonVPN doesn't impose bandwidth limitations, which is extremely rare to find in the world of free VPN providers. However, you can expect some throttling since the fastest servers are reserved for customers of premium plans.
So what about the other positive features that ProtonVPN offers? Well, this VPN offers a strict no-logging policy, powerful encryption, and unlimited bandwidth. On top of that, you can use the company's support system that consists of online resources, FAQs, and you can open support tickets. Live chat is, unfortunately, missing. In case you'd like to learn more, here's our review of ProtonVPN (we've tested the premium version).
One final note. You can use the link provided above to sign up for ProtonVPN's free account. This will also get you a completely free trial of the VPN's Plus (Premium) plan that you can try up to 7 days. Once the trial ends, you'll be automatically downgraded to the free tier – which comes with several limitations, as noted below.
2. WindScribe
WindScribe isn't just sold as a privacy solution, but also as an ad-blocker. This is interesting since even the free tier includes the ad-blocking features. Therefore, it's clear that this is not an ad-supported free VPN (which is certainly refreshing to see).
The free tier is called the 'Limited' tier and it shows up in the feature list (to learn about the premium options, here's our review of Windscribe). When it comes to bandwidth, you will get 10GB of monthly data if you sign up with a valid email address. If you want to go fully anonymous, you'll only get 2GB of data. Also, you will get to pick from a handful of locations – while paying customers can access servers in 60 countries. And an unlimited number of devices comes per one free account.
While it is a pity that the total bandwidth is limited to 10GB a month, it's a greater pity that there's no OpenVPN support. Don't forget though, Windscribe's data limit is one of the most generous free VPN caps we've seen.
3. Speedify
We have so many VPNs today, and it's getter harder to differentiate them. However, Speedify has approached this problem in an interesting way. This VPN service combines several types of Web connections to speed up and enhance your Web browsing experience. With this said, it's clear that Speedify is oriented toward mobile users, even though it comes with desktop applications as well.
This VPN comes with a free plan called 'Starter Plan'. You get 5GB of monthly data, and you can use it on a single device. Interesting enough, you also get its highly secure encryption, access to all of its servers (35+ countries), and more. What makes Speedify interesting is the fact that you get advanced features as well, which is this VPN's way of advertising paid plans, hoping to persuade you into getting a subscription.
4. Hide.me VPN
Hide.me makes the same claim we often hear from many free VPN providers. The claim that they're the fastest in the world. You see, that selling point doesn't really apply to the free tier. If you choose to go the no-money route then the bandwidth on offer is 'best effort', which means you're sharing free bandwidth with all the other free users (which isn't the case with paying customers, as noted in our Hide.me review).
Apart from this, you're also giving up the following features. You get access to four countries (5 servers in total) while paying customers are getting more than 55 locations. Also, you'll only have 2GB of data every single month. And finally, you can use Hide.me on one device per one free account. On the plus side, this free VPN includes 24/7 customer support in every package. There's also no-logging on any of their tiers. Hide.me also promises 99.9% uptime on all tiers, which is often not the case with free VPN offerings.
5. Avira Phantom
There sure are a lot of VPN providers who want to invoke ghostly imagery. So, Avira Phantom is in good company with its supernatural naming convention. This is another free VPN that doesn't depend on ad-revenue in order to fund itself. There are just two tiers of Avira: Free and Pro (here's our review of the Avira Phantom Pro version). So let's see what you're not getting in the free tier of the service.
If you register for an account using your email, you will get 1 GB of the transfer data every single month (unregistered users get 500MB/month). There are around 20 server locations from all around the world, with the USA included. This is actually good news since this VPN works with Netflix and Hulu. However, due to the 1GB (500MB) cap, don't expect to stream more than a few minutes of high-definition video.
6. TunnelBear
Unlike free VPN services such as ProtonVPN, TunnelBear differentiates its free and paid products by way of data cap and not by cutting certain features out. So the only real sacrifice is the 500 MB per month cap (you can get 1GB for tweeting about this service). So in other words, it's not a good solution for 24/7 VPN coverage. That data limit doesn't leave a lot of room for bandwidth-intensive applications like streaming or peer-to-peer file sharing. It would work pretty well for mobile browsing or when you specifically need the privacy this VPN offers.
On the plus side, while your data cap lasts, you get access to a whole bunch of premium VPN features that usually cost money. Clearly, the correct attitude to have when using the free TunnelBear tier is one that favors quality over quantity. Finally, you will get to pick from numerous servers around the world, connect up to five devices, and enjoy the company's no-logging policy. In case you're willing to spend a bit of money on a monthly basis, here's our full review of TunnelBear.
7. Betternet
One of the most unique aspects of Betternet is their business model. Instead of only bombarding you with adverts directly, the company makes affiliate revenue by offering sponsored mobile apps. Every time you install a recommended app through the Betternet app, they get some money. The other channel of revenue Betternet uses is sponsored video content. Before your connection to the VPN server is started, you have to watch a video. For each video that you watch, Betternet gets a few cents.
This is less intrusive than most other ad-supported free VPNs and according to Betternet, this makes enough money to cover the basic costs of their VPN server setup. It's not enough to cover all their costs though, which is why they offer a premium version (here's our Betternet Premium review) of the service which offers a faster connection experience and more stable servers. In addition, you can't choose a location using Betternet, as you're always automatically connected to a server found in the USA.
8. Hotspot Shield
Hotspot Shield is being marketed as a free VPN first and is built around an ad-supported model. The paid tier of the service is referred to as Hotspot Shield Elite (click on the link to read our review) and comes with better features (many of which might actually seem essential, to begin with). The Free version will grant you access to the company's servers in the USA. However, don't get your hopes up about using Netflix or Hulu, as the free tier doesn't support that kind of unblocking. On top of this, you will get 500 MB every single day, which really doesn't seem like much.
What you need to know about Hotspot Shield is that this VPN provider is ad-based. This means that you'll see advertisements as you browse the Web, and clicking on those (or even serving them) is how the company earns money. This can be somewhat annoying but that's the price you need to pay in this case.
Finally, you should also know that Hotspot Shield Free offers some customer support as well. You can solve any problems you might be having via the company's knowledge base or by opening a support ticket.
9. Kaspersky Secure Connection
In March 2019, we received news about Russia banning VPN services. Not willing to comply with a new set of data-logging requests, many VPNs removed their servers from Russia. However, Kaspersky Secure Connection, being founded and located in Russia, decided to implement certain changes. So, in you connect to Russian servers using this VPN, be prepared to have your data logged.
This is yet another premium-priced VPN that comes with a free tier. You can download it from its official website, without having to supply your private information. This gets you 200MB per day, or 300MB if you register with a valid email. Also, you can't select a country, as Kaspersky Secure Connection does that automatically.
As noted in our review of Kaspersky Secure Connection, this VPN comes with numerous problems mostly related to data logging. So, we can only recommend it those who wish to unblock certain websites. Those interested in total privacy protection should be able to easily find a better option out there.
10. SurfEasy
SurfEasy is a Canadian VPN service owned by Symantec. It's been around for quite some time on the market and received numerous praises from reputable cybersecurity-oriented websites. It's known for its strict no-logs policy and high-end encryption. And you guessed it – it comes with a free plan as well.
If you wish to avoid paying for a VPN, SurfEasy provides an answer. You get 5 simultaneous connections and 500MB of monthly data. This isn't much, but you should know that SurfEasy comes with no restrictions on its usage, even in its free plan. You'll be able to access servers in 16 countries, change your IP, and protect your online identity. If you decide to switch to unlimited data, the most affordable plan is priced at $3.99 per month, making SurfEasy a highly interesting option.
FAQ
Before we conclude our guide to the best free VPNs, we'd like to answer some commonly asked questions. So, keep on reading to learn more.
What to Know Before Using Free VPN?
Before you decide to sign up for a free VPN service, there are a few tips you may want to take into account when making a decision.
If a free VPN is only part of a spectrum of otherwise paid service tiers, you probably don't have to worry about privacy breaches.
If a free VPN does not offer any tech support, it may cost you more in the long run, just in time and frustration.
You need to make a conscious decision whether you just want to access blocked content or if you really care about maintaining privacy. This is important since free VPNs that allow the sort of bandwidth content such as video streaming, might not be too bothered about hiding your real IP or plugging DNS leaks.
What Kinds of Limitations Do Free VPNs Impose?
These are the biggest drawbacks you can expect if you decide to use a free VPN.
Limited bandwidth. Free VPNs usually come with a certain daily or monthly bandwidth limit. This ranges from 500 MB per day up to 10 GB per month. Once you go over that limit, your VPN will stop working. However, this doesn't mean that your Web data will suddenly become exposed. You will simply be prevented from using the Web in any way.
Throttled speeds. Even if you manage to find completely free VPNs that bring unlimited bandwidth, you'll see that they'll throttle the speed of your Web connection. So, no matter how fast your Web connection is, you will be allowed to browse the Web in a very limited manner. In most cases, you'll have to wait a few seconds more to open websites. Media streaming is usually impossible.
No media streaming. Due to low speeds and other limitations, you can forget about visiting YouTube. Needless to say, using Netflix or Hulu will be impossible since free VPNs don't have the means to unblock those websites.
Are There Any Benefits to Free VPNs?
The situation with completely free VPNs isn't all that bad, though. If you have correct expectations, these can help you protect your most sensitive Web activities. So, you need to know exactly what to expect and adjust your expectations accordingly.
Our editorial team recommends using free VPNs only during those times when absolutely needed. You power on a VPN, connect to a remote server, do your thing on the Web, and disconnect. That's the ideal scenario of using those VPNs.
How Do Free VPNs Earn Money?
Some VPN providers will insert ads into the websites you browse. These are ad-supported VPNs. If you're OK with having a permanent banner advert stuck on everything you do, then these VPNs can be a good way to open up the Web for you.
Most of the time, a free VPN represents the lowest tier on the pricing structure of the service. The providers will limit the free tier in comparisons to their paid levels of service. The idea is obviously to have you try the VPN for nothing and then up-sell you on the better features. In other words, the free VPN is part of a sales technique to get customers through the door.
What's the Best Free VPN for Torrenting?
The world of VPN applications is divided into two parts. First, there are those that support P2P and those that don't. In terms of free VPNs that support P2P traffic, the situation is even more dramatic. If you decide to look on your own, you'll see that finding your options is incredibly tough.
To help you with this, here's our article on the best free VPNs for torrenting. This is a great place to start your search and get to know your options.
Dear readers, this is where we end our article on the best free VPN services in 2019. In case there is something else that you'd like to know, please leave a comment below. We'll do our best to provide a timely response.
Finally, we'd like to ask you to share this article with other VPN enthusiasts. And also, don't forget to follow us on Twitter and Facebook. Thanks!