Starz has become an incredibly useful source of movies and TV shows. And of course, you'll find plenty of originals that are not available elsewhere. With that said, you're probably wondering how to watch Starz outside the US - since this streaming service comes geo-restricted, which might seem like a big obstacle.
Well, know that it's possible to access and unblock Starz from any country in the world. And yes, we are talking about using a VPN service. To learn which VPN(s) you can use, as well as how to use them, take a close look at the content found below.
Where Is Starz Available?
Even though you can visit the official website of Starz from practically anywhere, you can only watch videos in the US and Puerto Rico. If you're wondering why, know that it's likely due to licensing agreements that force Starz to only stream its content in those regions.
With that said, unless you use a VPN capable of unblocking Starz outside of its supported regions, you will encounter the following error message: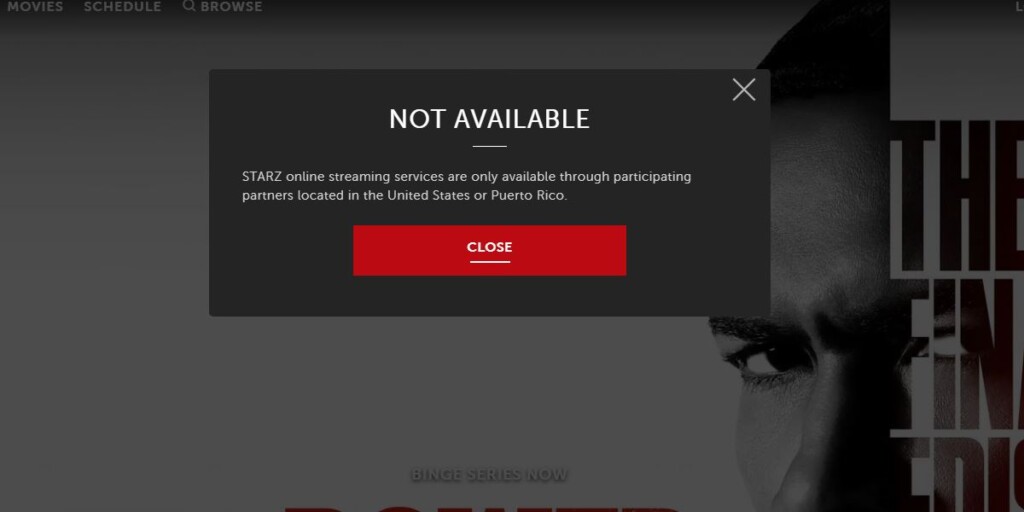 We should also mention that Starz has a separate streaming service for its international audience - called StarzPlay. That streaming app is available in select countries only (Brazil, Mexico, and several European countries), but it's also reaching new markets quickly.
Of course, if you want everything that Starz offers, you will need a VPN to unblock it outside the United States. So, let's talk about how that's done.
How to Watch Starz Outside the US
So, if you want to watch Starz outside the US, you need to do the following:
Step #1: Find the Best-Working VPN to Unblock Starz
Surprisingly enough, Starz isn't that easy to unblock. That means only a small group of VPNs can unblock this media streaming service. And on top of that, you need a VPN capable enough to provide a smooth streaming experience.
With that said, we know exactly which VPN to recommend - and that would be ExpressVPN. After testing more than 60 VPNs so far, we conclude that ExpressVPN is the best VPN you can find. And more importantly, it lets you watch Starz outside the US in an instant.
3,000+ VPN servers in 160 VPN server locations in 94 countries, 5 Simultaneous connections, Fast and stable connection, No activity logs or connection logs, No bandwidth limits, Strong encryption, 24/7 live chat support, and 30-day money-back guarantee.
When it comes to other perks, ExpressVPN gives you five simultaneous connections, plenty of servers in the USA and other countries, as well as several VPN protocols. Therefore, you won't find a better option in terms of media streaming and protecting your privacy.
Still, that doesn't mean you don't have other options. If you check the segment of this article dedicated to the best VPNs for Starz, you'll find a group of additional options - each with its own strengths and weaknesses. So, make sure to take a good look.
Step #2: Get Your VPN Subscription
Before we go deeper into this process, know that you must acquire a VPN subscription. If you decide to subscribe to ExpressVPN, you'll get your subscription in under a minute. That process starts by visiting ExpressVPN's website, where you need to select 'Get ExpressVPN.'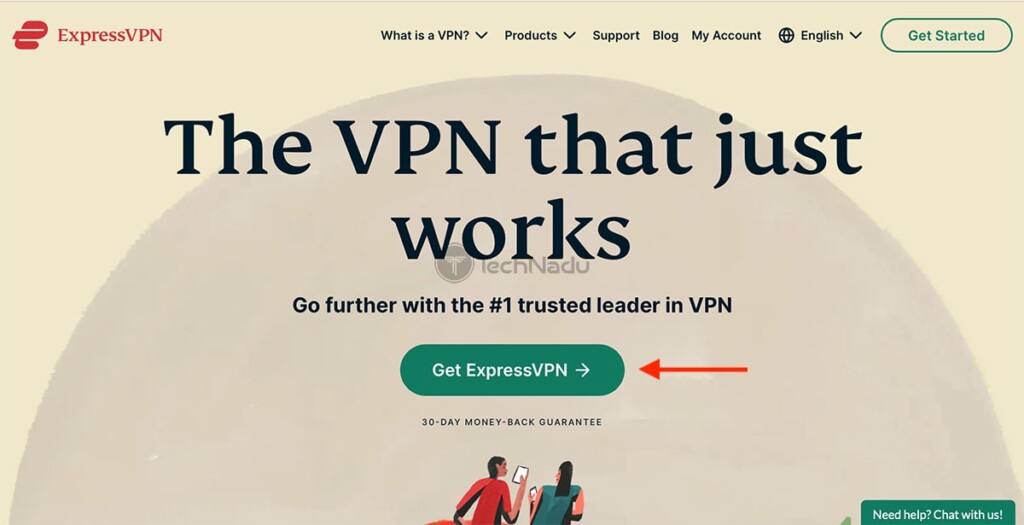 Then, pick a subscription plan. There are three plans to choose from right now, where long-term ones come with the biggest savings. So, review your options, pick any plan, and provide your email address.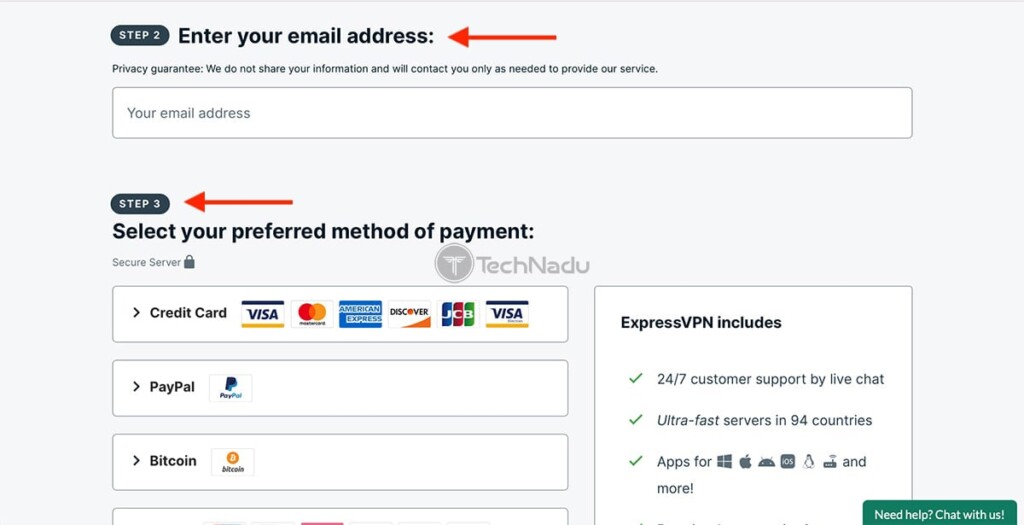 Lastly, you will need to pick a payment method and fill out your payment details. As soon as you're done with that, a confirmation email will arrive in your email inbox. That means that you'll now have an active subscription, so let's show you how to use it.
Step #3: Download & Install the VPN on Your Device(s)
This article addresses two possible scenarios: if you have a Starz subscription but wish to access the streaming service from outside the US, or if you're yet to subscribe to Starz. Either way, you'll need first to install ExpressVPN on any device(s) you'll use to access the Starz website or its apps.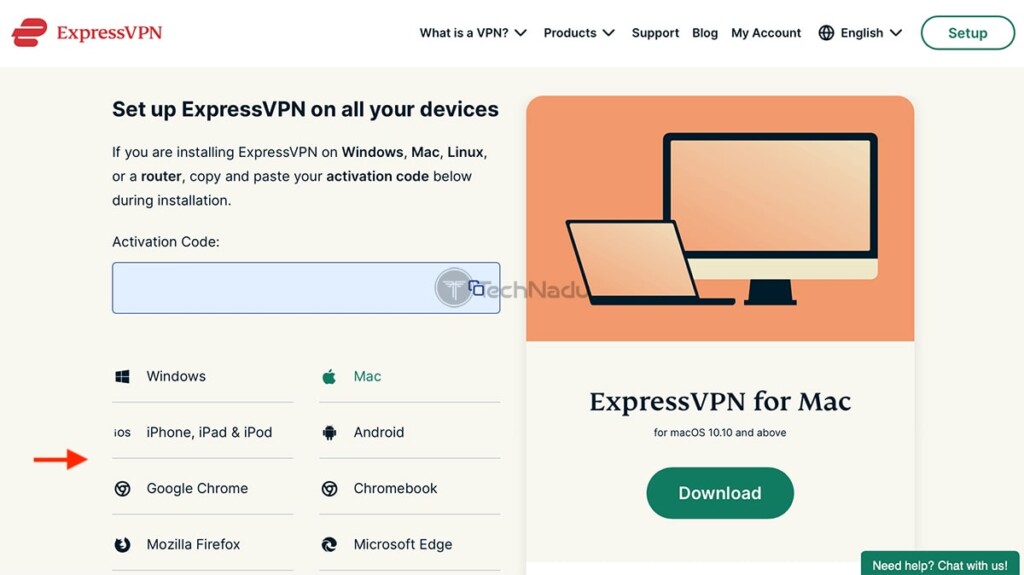 Therefore, your next Web destination should be our guide to downloading, installing, and using ExpressVPN. However, if you're yet to subscribe to Starz, know that you can do that only on Android and iOS/iPadOS devices. With that said, make sure to install ExpressVPN on Android, or your iOS/iPadOS device.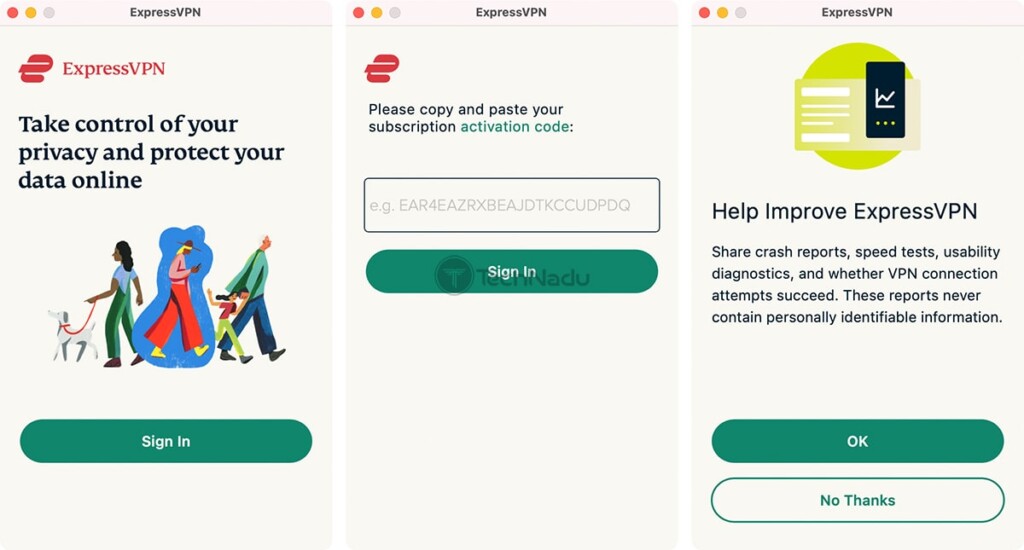 Once you install the app, make sure to prepare ExpressVPN for use. In other words, launch the software and go through its initial setup. You'll need to log in and make sure you're looking at ExpressVPN's home screen right now.
Step #4: Connect to a VPN Server in the US
Finally, it's time to show you how to change your IP address and re-route your Web traffic. This is a crucial step in trying to watch Starz outside the US - as the main requirement here is to have a US IP address.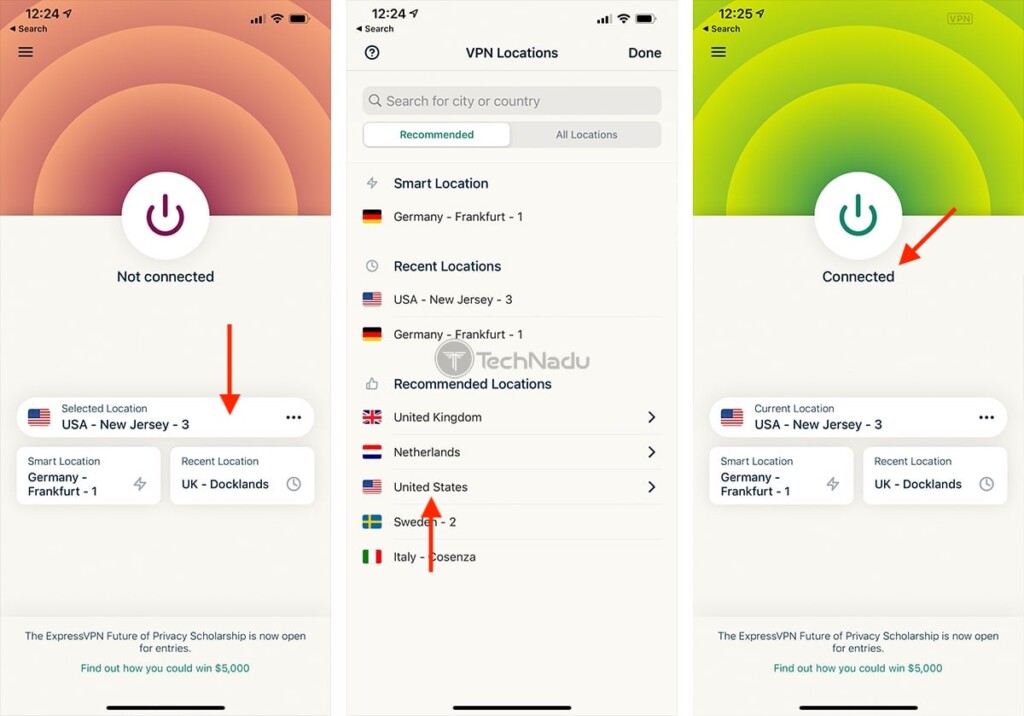 Select the button you'll see below the circular ON/OFF switch on ExpressVPN's home screen. You should now see the list of all ExpressVPN servers. Proceed to select 'Unites States,' and then double-click on any server found in that country. ExpressVPN will now connect you.
After a couple of seconds, the upper half of ExpressVPN's home screen will turn green. Once that happens, your IP address will be replaced by a US IP address. Since you now have an active VPN session, feel free to proceed to the next step.
Step #5: Create a New (US) Google/Apple Account & Log In
In case you want to subscribe to Starz from outside the US, you need a Google or Apple account associated with a US address (we'll show you how that can be obtained). However, if you already have a Starz subscription and wish to access the service straight away, feel free to jump to the final step of this guide.
So, let's talk about creating a new US account for your Android or iOS/iPadOS device. That's needed because Starz is available in the US version of Google's Play Store and Apple's App Store. Therefore, feel free to sign up for a new Google account or get a new Apple ID.
We want to remind you that you must have ExpressVPN active in the background. And also, don't forget to pick 'United States' when asked about your account's country. Apple will ask for an address as well, and you can use this US address generator for that purpose. Google probably won't ask about your country, which is why we instructed you to use the VPN.
Finally, you also need to log out of your existing Google/Apple account. And then, log in using your newly created account associated with a US address. That's typically done via the Settings app on both Android and iOS/iPadOS devices.
Step #6: Buy & Redeem a Google/Apple Gift Card
To watch Starz outside the US, you need an active Starz subscription. And to pay for your subscription (from abroad), you need to have enough funds on your Google or Apple account. With that said, our recommendation is to use gift cards for that purpose.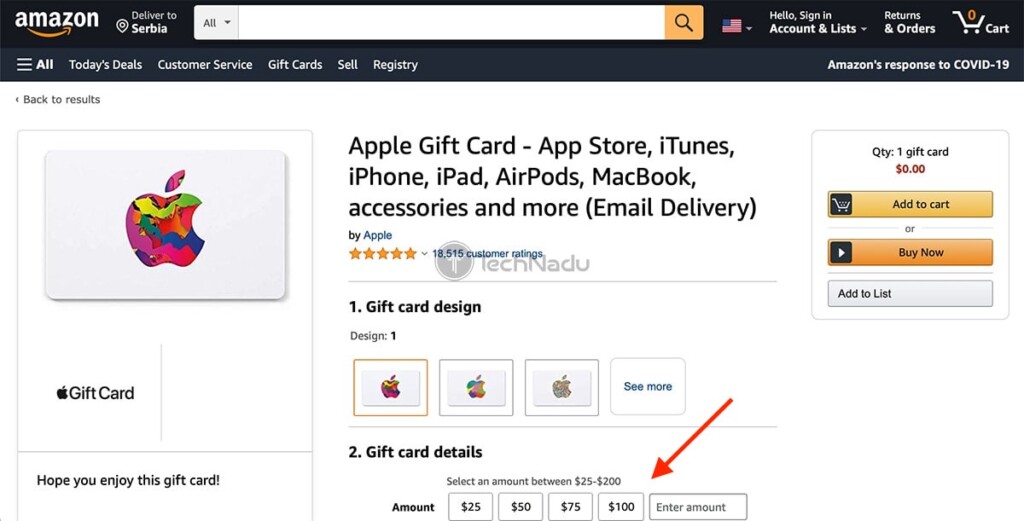 You can find both Google and Apple gift cards on Amazon, which can be delivered via email. However, when buying a gift card, make sure to check how much you'll need to pay for Starz. For example, Starz currently comes with a 3-month trial priced at $14.97 (so, it comes down to $4.99 per month). Once the trial is over, you'll need to pay $8.99 per month.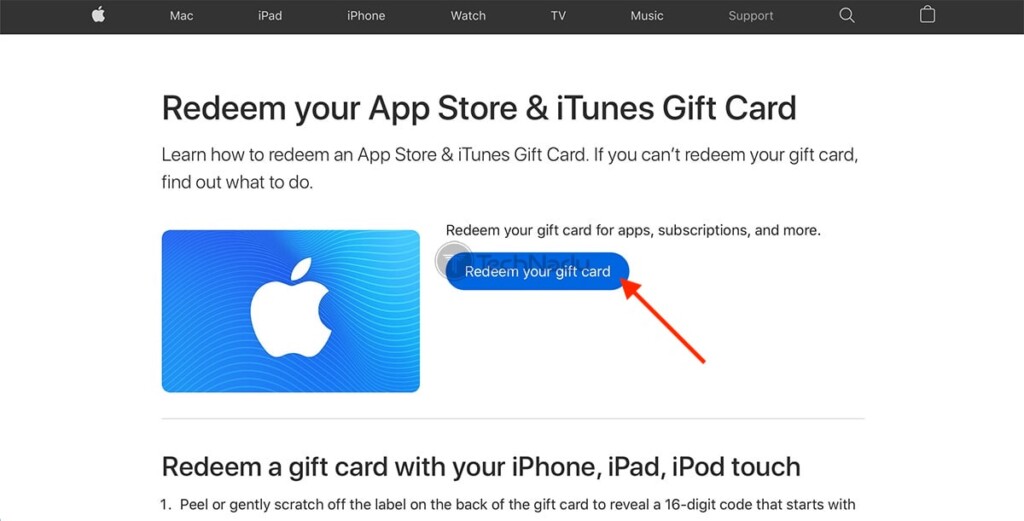 After you get your gift card code, here's how to redeem it via your Google or Apple account. Once you redeem the funds associated with your gift code, they'll become immediately available for use, so let's proceed to the next step.
Step #7: Download Starz & Get Your Subscription
You can now proceed to download Starz on your Android or iOS/iPadOS smartphone or tablet. That's done by visiting the Play Store or the iOS App Store, searching for Starz, and downloading the app. Once again, we remind you to have a VPN session active in the background.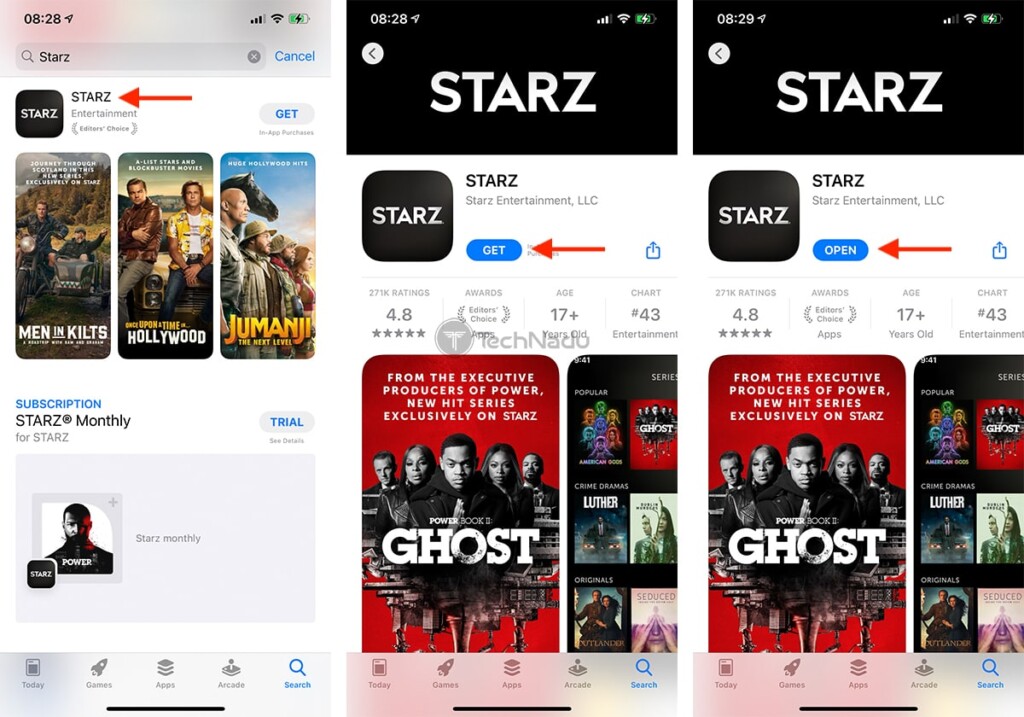 When you launch Starz for the first time, tap on 'Get Started.' The media streaming service will show its standard subscription price and whether it offers a trial at a reduced price. So, input your email address and tap on 'Accept & Continue.' Lastly, review and then authenticate your purchase.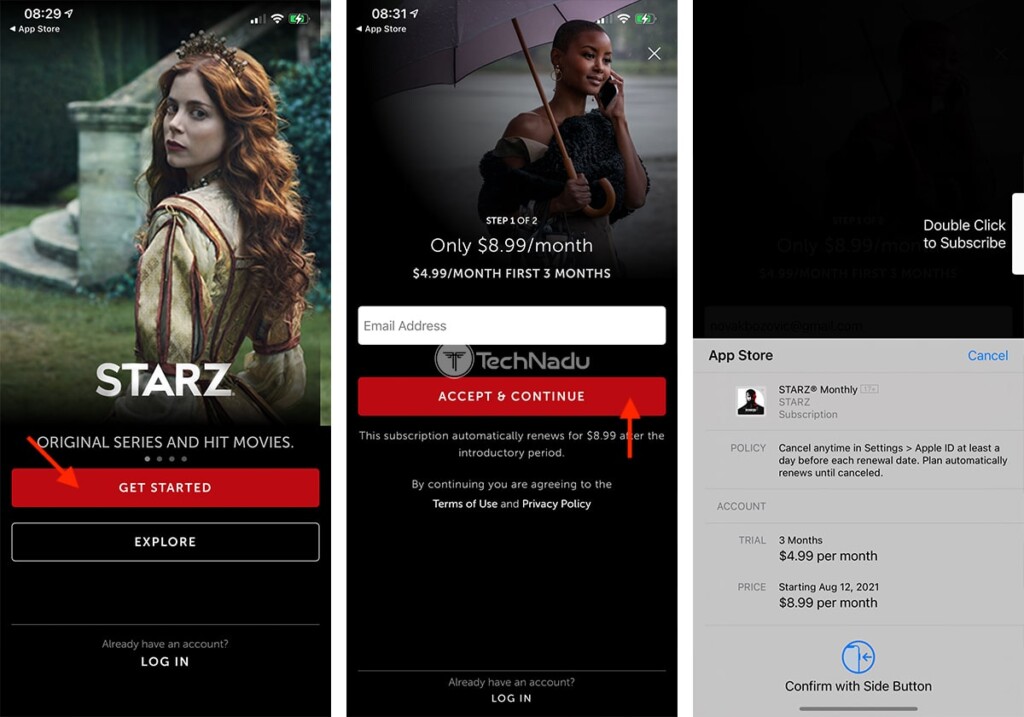 Read More: How to Watch Starz Without Cable
Step #8: Unblock Starz From Anywhere in the World
That's basically it! At any moment, you can log in to your account by tapping on 'Log In' on the front page of the Starz app. And after that, you're free to browse its content library and start streaming any movies or TV show without any restriction.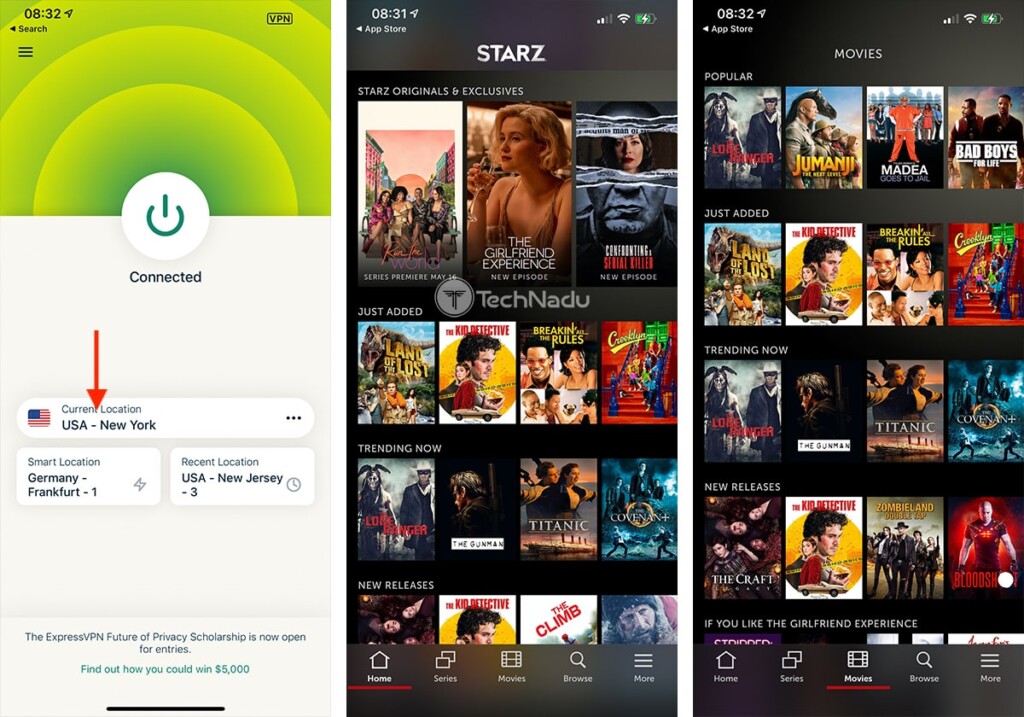 Of course, you are also free to access Starz via its website on any device (especially once you get your subscription). In that case, click on 'Log In,' provide your credentials, and you're ready to start streaming anything.
What's the Best VPN for Unblocking Starz Outside the US in 2021?
How do you know which VPN works best with Starz? Well, the easiest thing you can do is use our list of the best 4 VPNs that can 100% unblock Starz outside the US:
1. ExpressVPN - Best Starz Unblocker Overall
ExpressVPN has a lot going for it - a big number of servers, up to five parallel connections, very fast speeds, 24/7 live chat support, unlimited data, apps for most platforms (which, by the way, are very easy to use), and a fresh new design.
But what sets this provider apart from the rest is its proprietary protocol - Lightway. When using it, we always experienced blazing-fast speeds! Not to mention it didn't even take a second to connect to any of ExpressVPN's servers.
Plus, you can also use split-tunneling to further improve your speeds. Just set ExpressVPN to only encrypts Starz traffic, and you'll get smoother streaming.
Furthermore, ExpressVPN has a very clear no-questions-asked 30-day money-back guarantee. As long as you ask for your money back within that period, you'll get it back. So you basically buy with no risk.
If you'd like to find out more about ExpressVPN, go ahead and read our full review.
Most VPN providers normally offer a 30-day refund policy. But not CyberGhost VPN! When you get a long-term plan with them, you're covered by a 45-day refund period. But if you only pick the monthly plan, you'll have to settle for a 14-day money-back guarantee (still not bad).
CyberGhost VPN also makes sure you get your money's worth by giving you access to thousands of servers and pretty fast speeds. On top of that, you also enjoy zero bandwidth caps, private dedicated IPs, protection from ads and malicious domains, easy-to-use apps for most devices, and 24/7 live chat support.
If you'd like to see what else CyberGhost VPN has in store for you, please follow this link to read our review.
3. Surfshark - Best for Shared VPN Accounts
Not everyone likes to use one or two devices at the same time to watch Starz. Many of us like to binge content on six, seven, or even more devices. That way, we can do it everywhere we want - at home, at the office, at our in-laws' house. All without having to sign out of any account!
If that sounds like you, you'll definitely like Surfshark. The provider lets you set up and use their service on as many devices as you want. What's more, you can also use their Whitelister feature (it's basically split-tunneling) to optimize your speeds across platforms.
Besides that, Surfshark also offers tons of servers to choose from, fast speeds, unmetered data, and apps with a very intuitive design for pretty much all platforms. Oh, and you also get 24/7 support through live chat and a 30-day money-back guarantee.
To learn more about this provider, please read our Surfshark review.
4. NordVPN - Most Secure Starz Unblocker
The other VPNs on this list also offer decent security, don't get us wrong. But NordVPN is the ideal choice for privacy freaks and people who are obsessed with data security.
Why?
Because the provider offers dozens of ways to enjoy high-end privacy: the ability to hide your VPN traffic, the chance to use servers that support Tor traffic or double VPN connections, and access to a colocated network that NordVPN personally owns and runs - and we're just getting started!
NordVPN helps you avoid annoying and malicious ads and also blocks your connections to domains known for hosting malware through its CyberSec feature. Not only that, but you can also add two more secure services to your account: NordLocker (file encryption) and NordPass (password management).
We could go on and on, but let's also talk about the streaming perks. With NordVPN, you can use an extensive server network, enjoy lighting-fast speeds, get unlimited bandwidth, and use their service on up to six devices at the same time. You also get 24/7 live chat support and a 30-day refund policy.
Want to take a closer look at NordVPN? Please read our hands-on review.
How Do VPNs Unblock Starz Outside the US?
You might have heard they "hide your IP," but what does that mean, exactly?
Basically, before your Web traffic reaches Starz, it first makes a pit stop at a VPN server. The server then forwards your data to Starz, tricking the site into thinking your connection is coming from the VPN instead of your device.
With that in mind, here's something else you should know - when you visit Starz, it checks what your device's IP address is (among other metadata). Because the site now thinks the VPN is the device where your traffic is coming from, it will only see its IP address (so, it's geo-location).
As long as Starz sees a US IP, it won't geo-block your access anymore.
That would be all on how to watch Starz outside the US. If you have any questions for us, make sure to use the comments section below. And lastly, thanks for reading!