CNBC (Consumer News and Business Channel) is your go-to source for business day coverage, no matter if you're in the US or elsewhere. However, even though CNBC covers international markets, this pay-TV channel isn't available globally. So, the question is – how to watch CNBC outside the US in 2021? Is something like that even possible?
Yes – that's possible thanks to VPN services, which are capable of bypassing CNBC's restrictions. With that said, we'll use this article to show you which VPN lets you watch CNBC outside the US, how to use one, and everything else you need to know.
Where Is CNBC Available? 
CNBC launched in the United States in 1989 and has long been available in that country only. However, CNBC now owns many international channels as well.
More precisely, CNBC is available in Asia, Europe, and Africa, with dedicated TV channels covering those regions. And also, there are CNBC-branded channels for individual countries, such as Class CNBC (in Italy), CNBC-e (in Turkey), CNBC Arabiya (in the UAE), Nikkei CNBC (in Japan), CNBC Baazar (in India), and more. 
However, it's worth mentioning that all those are individual TV channels that produce their own content. So, if you wish to watch the original CNBC, you'll want to access its US version. With that said, keep on reading to learn how that is done.
How to Watch CNBC Outside the US
And now, these are the 6 steps to watch CNBC outside the US in 2021:
Step #1: Find the Best-Working VPN to Unblock CNBC
In this case, you need a VPN capable of doing two things. First, it needs to be able to unblock CNBC outside the US. And then, it needs to be fast enough to support media streaming. With that said, our strong recommendation would be ExpressVPN, which comes as the best VPN you'll find available today.
We've tested more than 60 VPN services so far, so know that our recommendation comes after spending plenty of time with each of those VPNs. In other words, ExpressVPN is by far the best option you have, even though it's not the only option. To learn more, head over to our guide on the best VPNs for media streaming. 
Step #2: Get Your VPN Subscription
Before we go any deeper into explaining how to watch CNBC outside the US, you need to have an active VPN subscription. If still in doubt, go ahead and subscribe to ExpressVPN. Once you land on the VPN's website, pick 'Get ExpressVPN' and then choose a subscription plan (long-term ones come with steep discounts, by the way).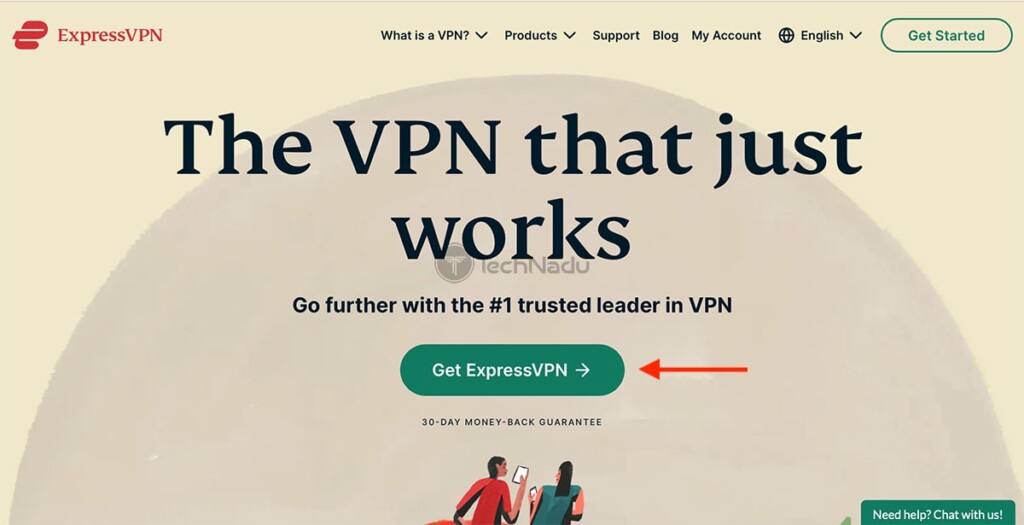 After that, provide your email address and pick a payment method. Once you fill out the required information and pay for the subscription, expect a confirmation email. When that happens, proceed to the next step to set up ExpressVPN on your devices.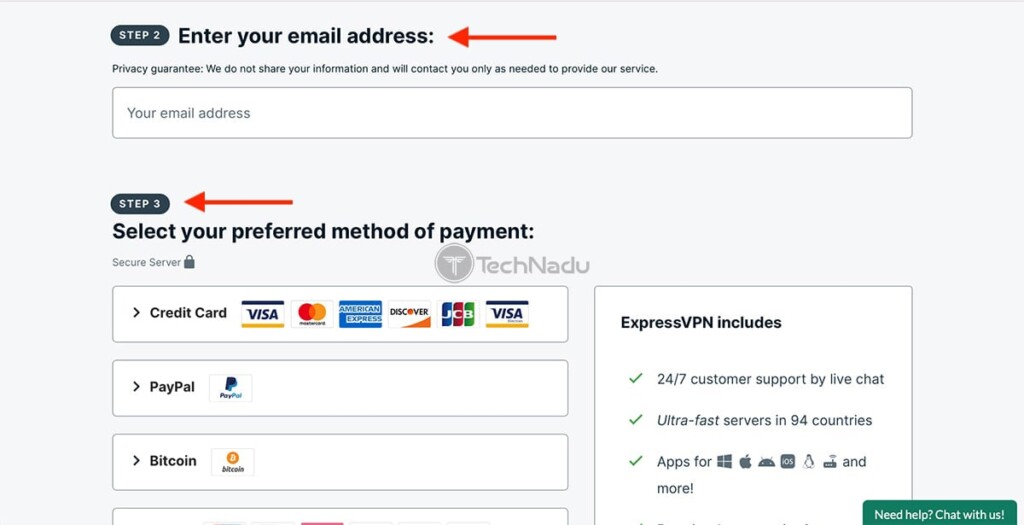 Step #3: Download & Install the VPN on Your Device(s)
Know that you'll need to install ExpressVPN on each device you'll use to access CNBC. Keep in mind that ExpressVPN gives you 5 simultaneous connections, which should be more than enough. Once you're ready to dive in, here's how to download and install ExpressVPN on all of its 60+ supported devices and platforms.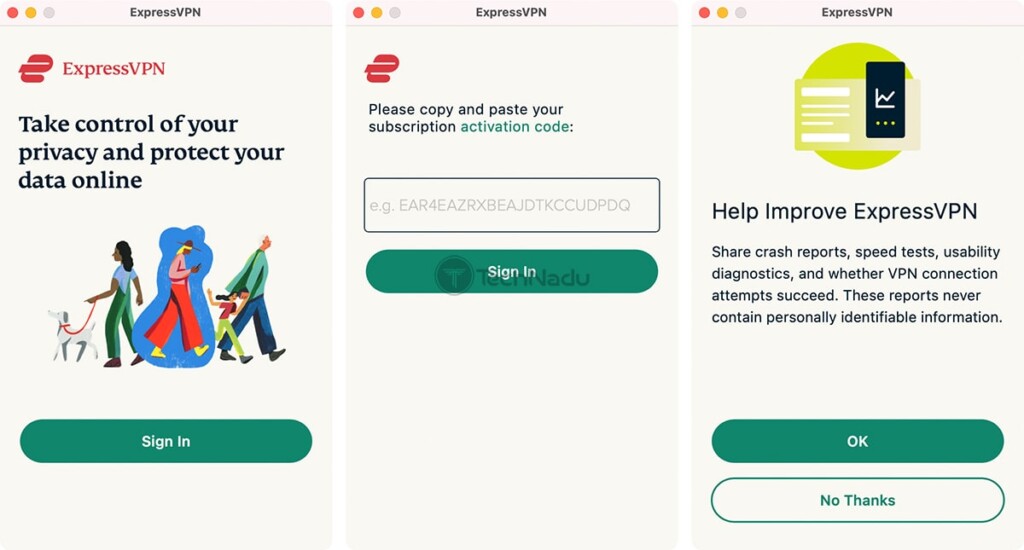 After you install the VPN, don't forget to run it for the first time. That's because you'll need to log in to your account (using ExpressVPN's activation code, if you're on a computer), as well as set up your VPN. Feel free to proceed to the next step once you reach ExpressVPN's home screen.
Step #4: Connect to a VPN Server in the US
You've reached the crucial step that'll let you watch CNBC outside the US. Right now, you need to connect to a US VPN server by using the button just below the ON/OFF switch on ExpressVPN's home screen. A new window will open, presenting you the list of ExpressVPN's servers, letting you browse them manually or search for a specific one. 
Use the newly opened window to navigate to 'United States.' Then, double-click on any server found in that country (all of them can unblock CNBC). ExpressVPN will now take a couple of moments to connect you. Once that happens, its home screen will turn green. 
Step #5: Unblock & Access CNBC From Anywhere
You can now proceed to unblock CNBC – based on the type of subscription you have. If you want to watch CNBC live online, use the provided link to visit NBC's website. There, you'll need to link your TV provider (you need a supported cable, satellite, or OTT TV subscription). 
If you don't have a subscription that lets you watch CNBC, here's how to sign up for CNBC outside the US. The provided link will take you to a separate section of this article, explaining which OTT services come with CNBC, how much they cost, and more.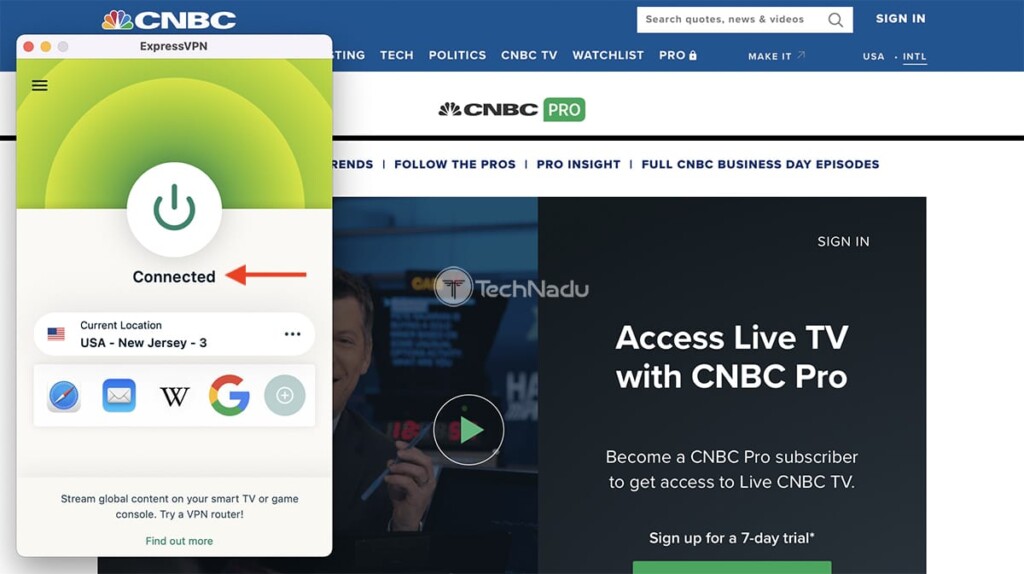 Also, we know that many of you have a CNBC PRO subscription. In that case, you can watch the TV channel live via its website (along with other PRO-focused news, clips, and more). You can access your CNBC PRO subscription by selecting 'Sign In.' Once you provide your credentials, the PRO section will unlock, along with its entire library of content. 
Step #6 (Optional): Get CNBC on Other Devices
And lastly, know that you can access CNBC on other devices as well, and that includes iOS/iPadOS and Android. However, you can download the CNBC app only if you have a Google or Apple account registered in the US. If you don't have one, you're always free to get a new Apple ID or sign up for a new Google account. 
We'd like to remind you that you need to have an active VPN session in the background while signing up for a new account. While Google won't ask for your country or address, Apple will. So, pick 'United States' and use this US address generator to get a valid address. Then, log out of your old account on your iPhone, iPad, or Android, and log in using your new account.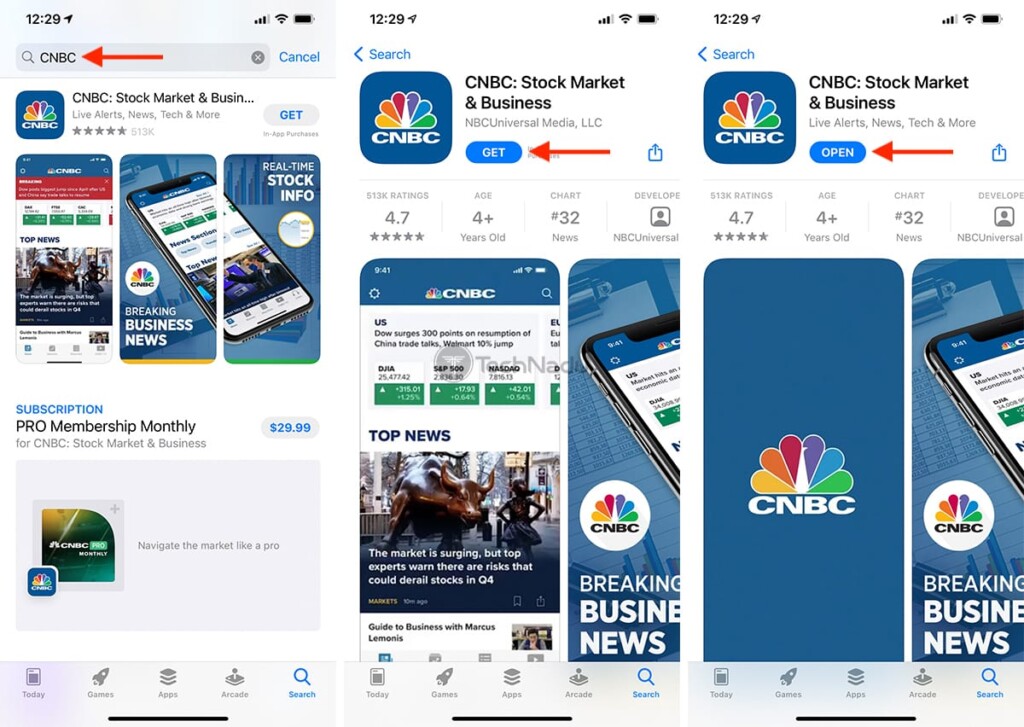 You can now access Apple's App Store or Google's Play Store and download the CNBC app. Launch the app, and then log in using your TV provider credentials. And if you want to sign up for CNBC PRO, make sure to credit your account using Google's or Apple's gift cards (by the way, here's how to redeem Google and Apple digital codes). Remember that CNBC's PRO subscription costs $29.99 per month or $299.99 per year.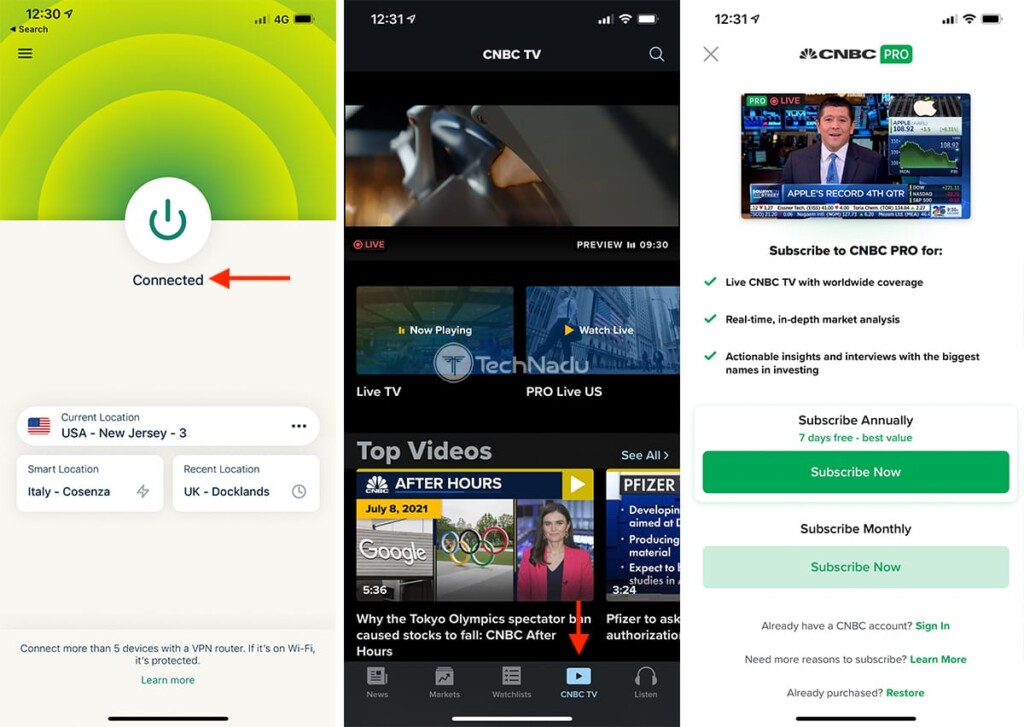 How to Sign Up for CNBC Outside the US
To watch CNBC live outside the US, you need to be a subscriber to a supported cable TV, satellite TV, or OTT TV platform (that lets you subscribe outside the US).
With that said, the easiest way is to get an OTT TV subscription, which gives you access to a large number of TV channels at once. However, you need to be sure that CNBC is on offer as well. So, here are your best options right now.
The most affordable way to get access to CBNC outside the US is via Sling TV. You need to get its 'Blue' subscription plan and then add the 'News Extra' add-on. That will cost you $41 per month. Make sure to learn more about Sling TV's packages and prices. And then, here's how to watch Sling TV outside the US. 
Then, another option would be fuboTV, whose 'Starter' plan includes CNBC (along with NBC, NBCSN, MSNBC, and more). That plan will cost you $64.99 per month. To learn more, check fuboTV's packages and prices. And after that, here's fuboTV's full channel list. Lastly, here's how to get fuboTV outside the US.
The final option you have would be YouTube TV. It comes with 85+ TV channels and lets you watch CNBC outside the US (using a VPN, of course). It's priced just like our previous pick, at $64.99 per month. Make sure to learn how to watch YouTube TV outside the US.  
That would be all on how to watch CNBC outside the US in 2021. If you have any questions for us, make sure to post them via the comments section below. And lastly, thanks for reading!