There's a reason why Global TV is the second most-watched private television network in Canada. Whether you like to watch TV shows, movies, documentaries, reality TV, or talk shows – you'll find them all here. With that said, you must be wondering how to watch Global TV outside Canada and whether something like that is even possible?
Yes, it's possible to access Global TV from abroad. The trick here is to use a VPN service (and we'll tell you which one). Don't worry if you haven't used a VPN before, as we'll explain everything from scratch.
Where Is Global TV Available? 
Global TV is available in Canada only. You can visit its website from anywhere, but you won't be able to stream any of the content offered on its website.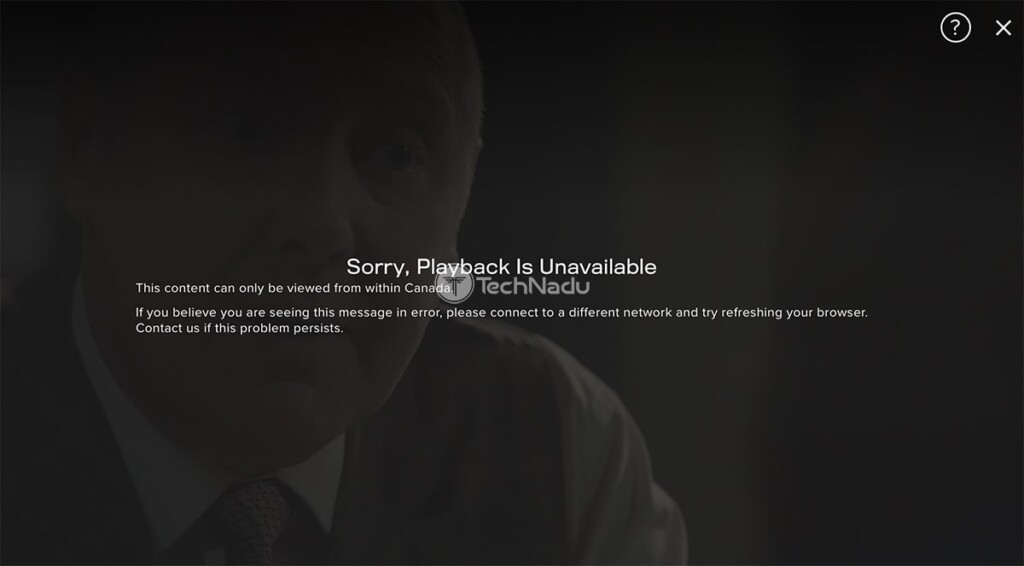 As you can see above, Global TV will say that its content can be viewed only from Canada. The website checks your location based on your IP address, which needs to be associated with an ISP from Canada. So, let's talk about how you can achieve just that.
How to Watch Global TV Outside Canada? 
So, to watch Global TV outside Canada in 2021, go through these steps:
Step #1: Find the Best-Working VPN for Unblocking Global TV
Several VPNs can unblock Global TV – but only a few of them can do it reliably. You need a VPN with plenty of servers in Canada, providing fast connection speeds. With that said, based on our hands-on testing, we highly recommend subscribing to ExpressVPN (which comes as the best VPN available).
3,000+ VPN servers in 160 VPN server locations in 94 countries, 5 Simultaneous connections, Fast and stable connection, No activity logs or connection logs, No bandwidth limits, Strong encryption, 24/7 live chat support, and 30-day money-back guarantee.
We especially recommend ExpressVPN if you want to access other Canadian websites and media streaming services, such as Sportsnet NOW, CBC, City TV, and CTV. However, you do have other options as well, as you can see in our guide to the best VPNs for streaming.
Step #2: Get Your VPN Subscription
Hopefully, you'll decide to go with ExpressVPN. So, once you visit its website, take a quick look at the features you'll get and select 'Get ExpressVPN.' Then, pick a subscription plan (know that long-term plans come with significant savings, so explore your options).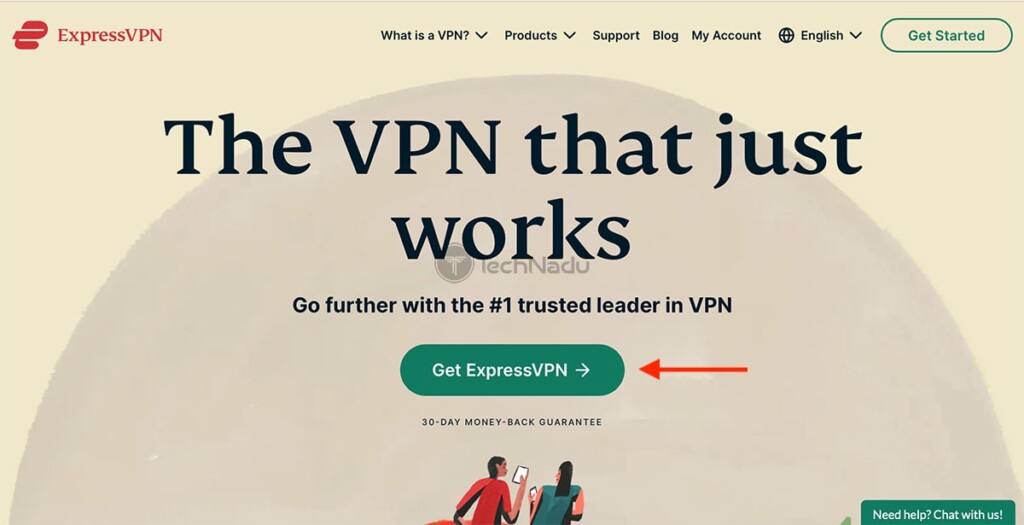 Then, provide an email address and choose a payment method. Once you fill out the required information and pay for your ExpressVPN subscription, expect to receive a confirmation email. So, check your inbox, and then proceed to the next step.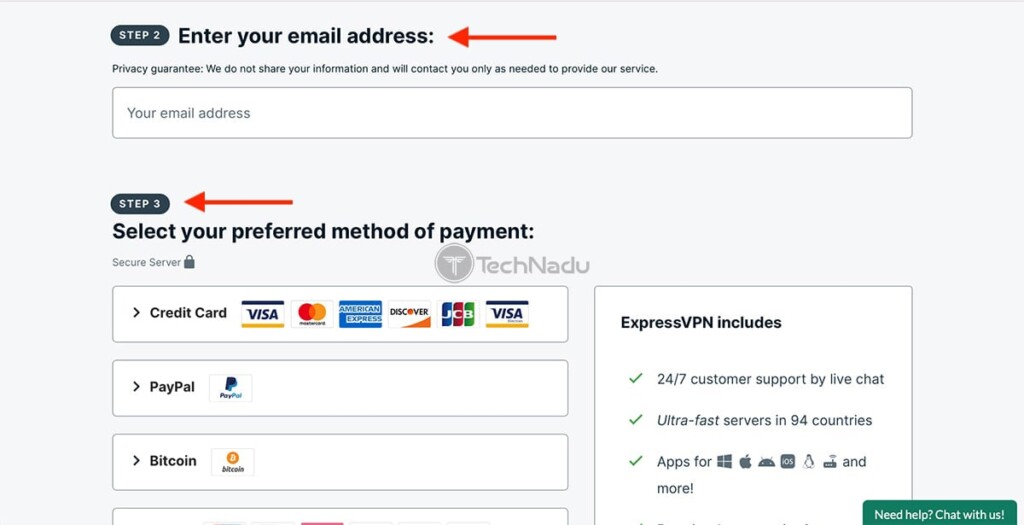 Step #3: Download & Install the VPN on Your Device(s)
ExpressVPN is compatible with more than 60 different devices and platforms, which is one of the reasons why we recommend it for watching Global TV outside Canada. To learn how to download, install, and use ExpressVPN on all those devices, use the provided link.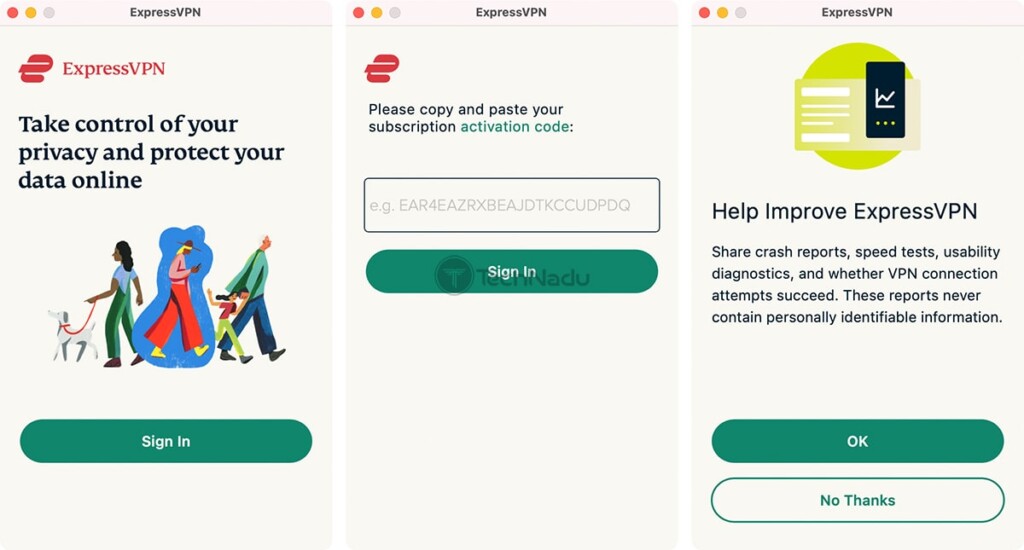 After you install the VPN on your device(s), make sure to prepare it for use. In other words, launch ExpressVPN and log in to your account (learn how to get your ExpressVPN activation code). To proceed to the next step, you need to be looking at ExpressVPN's home screen. 
Step #4: Connect to a VPN Server in Canada
Now, here comes the crucial step. Each time you want to watch Global TV outside Canada, you will need to use ExpressVPN to connect to a Canadian server. You can do that by clicking on the button just below the circular ON/OFF switch on ExpressVPN's home screen. Once you do that, a new window should appear.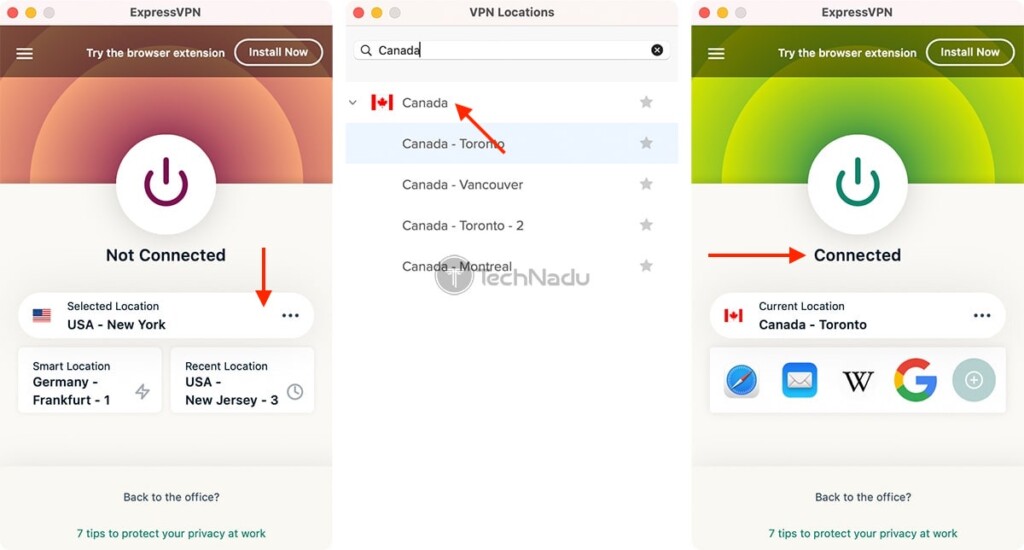 Type in 'Canada' in the search bar you'll see there, and then double-click on any server found in that country. After a couple of moments, ExpressVPN will connect you. Once that happens, its interface (the upper portion of its home screen) will turn green (and also, it should say 'Connected' below the ON/OFF switch). 
Step #5: Unblock & Access Global TV From Anywhere
Now you have an active VPN session, while your device has a Canadian IP (which has replaced your "true" IP address). Feel free to use any Web browser to visit Global TV's website. Then, pick a TV show you'd like to play or choose an individual episode. After a couple of ads, the selected content will stay to play – as if you were in Canada. 
To unblock everything that Global TV offers (including live TV), you'll need to sign in (by clicking on 'Sign In,' in the top-right corner of its website). You need to pick a TV provider (you'll see a grid of cable TV companies), provide your credentials, and that's it. 
Sadly, there is no way to subscribe to Global TV outside Canada, as you need to be an existing subscriber to one of the supported TV providers. 
Step #6 (Optional): Get Global TV on Other Devices
Considering that ExpressVPN works on platforms such as Android and iOS/iPadOS, you can use those apps to access Global TV on more devices. However, keep in mind that you need to have a Google or Apple account registered in Canada to download Global TV on your smartphone or tablet.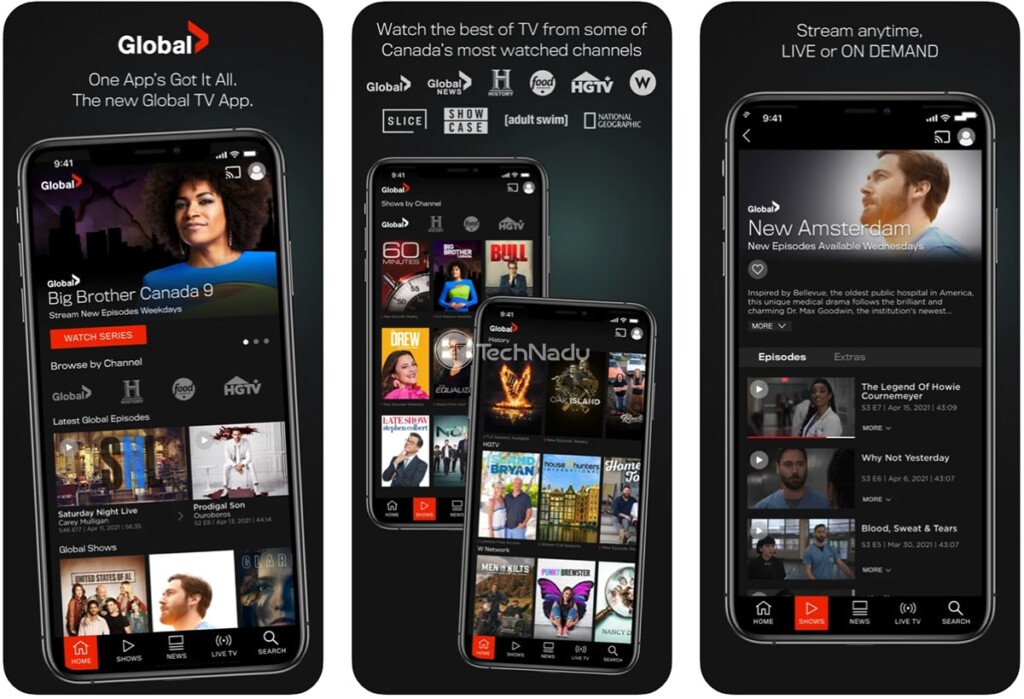 If you meet that requirement, go ahead and download Global TV for Android or iOS/iPadOS. Then, launch ExpressVPN and connect to a Canadian server. After that, you'll get full access to Global TV – but don't forget to sign in to your account.
FAQ
What Is Global TV?
Global TV is one of Canada's most popular private network televisions, letting you watch individual episodes and full seasons of TV shows via its website. 
What Can I Watch on Global TV?
Aside from its original content, Global TV also brings content from the History Channel, Food Network, HGTV, Slice, Showcase, National Geographic, and Adult Swim. 
Some of the most popular TV shows on Global TV are – Blacklist, The Equalizer, Saturday Night Life, 9-1-1, NCIS, The Late Show with Stephen Colbert, 60 Minutes, The Rachael Ray Show, and plenty more.   
On What Devices Can I Watch Global TV?
Global TV is available on any Web-connected device (via its official website). However, you can also access it on smartphones, tablets, and media streaming devices.
More precisely, Global TV offers apps made for Android, iOS/iPadOS, Fire TV, and Roku. Keep in mind that the app is only available on Canadian app stores of those platforms.
Can I Subscribe to Global TV Outside of Canada?
No, there is no way to subscribe to Global TV outside of Canada. You need to be an existing subscriber to one of its affiliated cable TV or IPTV companies.
Even though some content on Global TV is offered for free, you'll need to sign in to access this streaming service without any restrictions. In case you already have an account, you can use a VPN to access and watch Global TV outside Canada.
Can I Use a Free VPN to Unblock u0026amp; Access Global TV?
We weren't able to find any free VPNs that can unblock Global TV. So, we recommend you go for a paid VPN, promising to bring you the results you seek.
Based on our experience, the best VPN for unblocking Global TV outside Canada is ExpressVPN – which seems to work every single time without any issues.
That would be all on how to watch Global TV outside Canada in 2021. If you have any questions, make sure to post them via the comments section below. And lastly, thanks for reading!