We can't talk about digital privacy without mentioning international surveillance pacts. Among those, '5 Eyes Alliance' is a term that you'll often encounter on the Web, usually accompanied by terms such as '9 Eyes Alliance' and '14 Eyes Alliance.' You must be wondering what exactly this alliance is, what it does, and how it affects your personal data? Stick with us - as we'll about to answer all those questions!
Before we go any deeper, we'd like to say that the 5-Eyes Alliance is something to be concerned about, no matter where in the world you access the Internet from. That's because aside from knowing about regular data leaks, unauthorized data logging, and Web browser fingerprinting, the information about the 5/9/14-Eyes Alliance will help you learn more about digital privacy, as well as how to protect yourself.
First, we will take a look at the history of the 5 Eyes Alliance, as well as what makes it different from any other similar intelligence cooperation scheme. Then, we'll dive deeper into this topic and talk about how this concerns VPN users. So, let's jump right in.
First, A Short History Lesson - How Old Is the 5/9/14-Eyes Alliance? What Is Its Primary Goal?
In recent years, we've seen numerous reports about the United States working with the United Kingdom on battling the problem of terrorism. Well, those two countries, along with Canada, Australia, and New Zealand form an alliance that shares sensitive information through secure channels. Let's take a closer look.
When Was the 5/9/14-Eyes Alliance Founded?
Interestingly enough, the United States (NSA) and Britain (GCHQ) began their intelligence relationship back in World War II. Through an agreement known as the UKUSA Agreement, those two countries began working together in 1941. This cooperation was formalized after the war, in 1946.
According to Kristian Gustafson, who is an expert on intelligence studies at Brunel University in London, the main role of this agreement was to bond the two countries with the goal of decrypting Soviet encrypted communications. Not long after the agreement was formalized, Canada (CSEC) joined in 1948, while Australia (ASD) and New Zealand (GCSB) joined in 1956.
What you must understand is that the 5-Eyes Alliance has always been shrouded in secrecy. That is precisely why you won't find any official information on the Web (which has begun to change lately). However, digging deeper might reveal some interesting facts. For example, Wikipedia says that the Australian Prime Minister became aware of this pack nearly 30 years after the original formation.
The 5-Eyes Alliance was made public in 2005. Since 2010, it's possible to find some official information by visiting the UK's National Archives website.
What Makes the 5/9/14-Eyes Alliance Different From Other Intelligence Pacts?
You don't have to be an expert to realize that countries have different agreements and that they form different kinds of pacts. So, what makes the 5-Eyes Alliance different and unique?
It is often said that the 5-Eyes Alliance is different due to its long history. The United States, the United Kingdom, Canada, Australia, and New Zealand have been actively cooperating for over 80 years now. Therefore, they share decades of trust as well as a common language.
Of course, every country from this pact is free to make alliances with other countries. For example, the United States has strong relationships with France, Germany, and Japan. Also, it has alliances in the middle east to fight ISIS with countries like Jordan, Egypt, the UAE, and more. However, the Five Eyes Alliance members keep things to themselves.
As experts say, many intelligence alliances are based on barter. One country gives information in exchange for something else. However, the 5-Eyes Alliance is different. It's said that there's a free flow of information, which makes it unique.
What's the Primary Purpose of the 5/9/14-Eyes Alliance? What Does This Intelligence Network Do?
At least officially, the primary purpose of the 5/9/14-Eyes Alliance is to battle against terrorism. By connecting various intelligence agencies (especially those of the most developed countries), this group gets access to an unparalleled volume of data. Sadly, terrorism is something that happens across the world, so organizations such as the Five Eyes Alliance play a crucial role in protecting our safety.
However, it's important to note that the 5/9/14-Eyes Alliance isn't an alliance of countries, per se. This is an alliance of intelligence agencies of individual countries. As you can see, there's no uniform body in place to regulate the work of this alliance or to impose certain restrictions.
Without any doubt (and as you'll see if you keep on reading this article), this alliance has access to an incredible volume of data. And as reports on the NSA's PRISM program have highlighted, these intelligence agencies can collect very personal information - even your phone calls, text messages, video/images from your computer's camera, and plenty more.
5 Eyes, 9 Eyes, or 14 Eyes Alliance? - What's the Truth?
Aside from the "core" group of countries, there are other countries who asked to join. That's why we have two more alliances, known as '9 Eyes' and '14 Eyes'. These aren't the same as the core group but they work in a similar manner.
What Countries Are in the 5-Eyes Alliance?
As you already know, the Five Eyes Alliance is where this whole story begins. Formed by the United States and the United Kingdom back in the 1940s, it grew to five countries in total. So, this alliance includes Canada, Australia, and New Zealand.
The 5-Eyes Alliance Countries
Country
Intelligence Agencies
The United States
- Central Intelligence Agency
- Defense Intelligence Agency
- Federal Bureau of Investigation
- National Geospatial-Intelligence Agency
- National Security Agency
The United Kingdom
- Defence Intelligence
- Government Communications Headquarters
- Security Service
- Secret Intelligence Service
Canada
- Canadian Forces Intelligence Command
- Communications Security Establishment
- Canadian Security Intelligence Service
Australia
- Australian Secret Intelligence Service
- Australian Signals Directorate
- Australia Security Intelligence Organisation
- Australia Geospatial-Intelligence Organisation
- Defence Intelligence Organisation
New Zealand
- Directorate of Defence Intelligence and Security
- Government Communications Security Bureau
- New Zealand Security Intelligence Service
At the moment, additional countries are joining the 5-Eyes Alliance. For a couple of years now, there were reports of the "core" 5-Eyes countries pursuing India, Japan, and South Korea - all of which are economic giants with the power to contribute to the Alliance in a noticeable way.
Out of those countries, South Korea was the first the join the 5-Eyes Alliance. And just recently, we've seen reports of India jumping on the bandwagon as well. That means that Japan is still outside of that group, even though agreements have been already reached bringing this country closer to the Alliance.
ECHELON Surveillance System - It is believed that the Five Eyes countries are using a global surveillance system called 'ECHELON,' designed to intercept various types of data. This system can reportedly collect data via all means of communication, including telephones, computers, faxes, and even satellite relays.
Officially, the United States denies that a system such as ECHELON exists. However, during the last two decades, we've started to see documents confirming that a global surveillance system has been active for a very long time now. The latest series of reports come from Edward Snowden.
What Countries Are in the 9-Eyes Alliance?
In the meantime, the original group expanded to accept four more countries. As one could imagine, the goal of this action was to further expand the influence of the original group of "core" countries, gaining access to new types of intelligence.
The 9-Eyes Alliance Countries
| | |
| --- | --- |
| Core Countries (5-Eyes Alliance) | Additional Countries (9-Eyes Alliance) |
| The United States | Denmark |
| The United Kingdom | France |
| Canada | The Netherlands |
| Australia | Norway |
| New Zealand | |
The existence of the Nine Eyes Alliance was unveiled in 2013, thanks to Edward Snowden. Still, aside from the fact that these additional four countries act as an extension to the core group of 5-Eyes countries, not much else is known.
What Countries Are in the 14-Eyes Alliance?
Finally, we have the largest circle. In addition to the nine countries described above, we also have Germany, Belgium, Italy, Sweden, and Spain. Therefore, this is the largest circle of countries who made a pact to freely share information between them.
The 14-Eyes Alliance Countries
| | | |
| --- | --- | --- |
| Core Countries (5-Eyes) | Tier A (9-Eyes) | Tier B (14-Eyes) |
| The United States | Denmark | Germany |
| The United Kingdom | France | Belgium |
| Canada | The Netherlands | Italy |
| Australia | Norway | Sweden |
| New Zealand | | Spain |
It's interesting to note that there are many parallels between the 14-Eyes Alliance countries and other intelligence alliances, such as 'SIGINT Seniors Europe' (founded in 1982). That alliance has its own dedicated communication network (SIGDASYS) used for sharing copies of intercepted communications.
What Does the 5/9/14-Eyes Alliance Have to Do With VPN Services?
When it comes to creating a safe environment for your private data, there's no better tool than a VPN service. However, even though they are digital services, VPNs still come from businesses registered in various countries.
So, what happens if you pick a VPN that comes from a country associated with the 5/9/14-Eyes Alliance? And more importantly, which VPNs are safe to use? Let's find out!
How Do Jurisdictions Affect Users of VPN Services? Do VPN Jurisdictions Really Matter?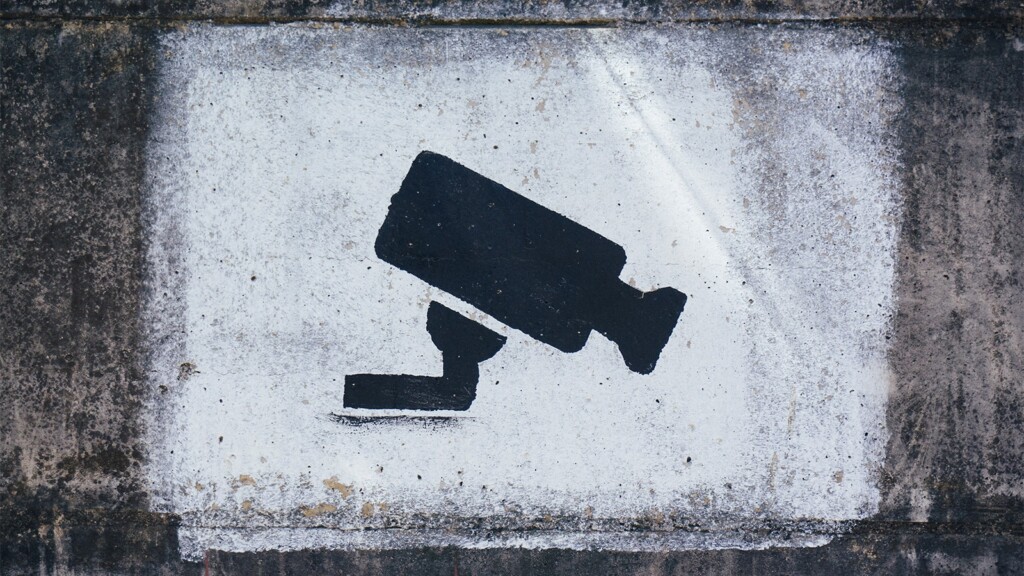 If you're thinking about using a VPN service, you're already aware that you shouldn't trust anyone on the Web (at least when it comes to your private data). With that said, it would also be a mistake to trust any VPN. It's up to you to do your research, and this is where the story about jurisdictions come into play.
Let's start by giving you a few examples of digital services being forced to either collect or hand over personal information about their customers.
Therefore, one thing is sure - if you want the highest possible level of protection for your privacy, you need to be aware of your VPN's jurisdiction. Even if a VPN is promising not to collect your personal data, that could easily change if third-parties force your VPN to start tracking your online whereabouts.
It's also interesting to note that some VPNs have managed to battle against forced data logging. For example, Private Internet Access (based in the USA) refused to supply any information to the FBI simply because it sticks to its strict "no-logs" policy.
What Makes a Good/Favorable Jurisdiction? What Are the Best VPN Jurisdictions in 2021?
When talking about "good" or "favorable" VPN jurisdictions, we're primarily talking about countries that aren't part of the 5/9/14-Eyes Alliance. With that said, here's what you should pay attention to when choosing a VPN.
Independent Nations (No Connections or Intrusive Laws): First and foremost, pay attention to whether your chosen VPN comes from an independent nation. More precisely, we're talking about nations that don't have an overly strong dependence on other countries or alliances. Nations that come with a neutral diplomatic stance should be prioritized.
No History of Intruding Personal Privacy: Of course, you don't want a VPN from a country known for prosecuting individuals based on data that should be considered private - such as one's Web browsing history, for example.
Net Neutrality Laws: And lastly, 'Net Neutrality' laws are there to separate governments from Internet Service Providers. A country with this type of law is less likely to go after individuals by tracking their digital information.
With that said, your best bet is to go for a "privacy heaven." Those are countries that are managing to resist the influence of more developed nations while preserving the privacy of their citizens and business that operate within their borders. Some of those countries are the British Virgin Islands, Seychelles, Panama, and the Cayman Islands.
Which VPNs Are Outside of the 5/9/14-Eyes Alliance Jurisdiction?
You'd be surprised to know that there aren't too many VPNs outside of the 5/9/14-Eyes Alliance. On top of that, it's even harder to find a VPN with a proven "no-logs" policy. So, you need to do your research well, as you have every right to be picky.
With that said, we've done the hard work finding the best VPNs outside of the 14-Eyes Alliance in 2021, as you can see below.
Dear readers, this is where we end our article about the 5/9/14 Eyes Alliance. In case there's anything else you'd like to know, make sure to post a comment below. As always, we'll do our best to provide a timely response.