The majority of today's media streaming services are subscription-based. However, we're sure that many of you prefer individual purchases instead, and that's where Vudu comes into play. Instead of getting a subscription, you can buy or rent movies individually. Still, the problem is that Vudu doesn't work abroad. So, is there a way to watch VUDU outside the US?
Yes, it's true – there's a workaround that lets you access VUDU from anywhere in the world. So, if you're already a VUDU user, you can still access your content library, no matter where you are. We'll show you all there's to know, so let's jump right in!
Where Is VUDU Available? 
Even though you can access VUDU from anywhere, this website's content is restricted to the United States only.
It's interesting to note that, unlike similar websites, VUDU won't show you an error message when you try to buy something from outside the US. Instead, you will be asked to log in. Once you try to do so, you'll see that VUDU has a hard time logging you in.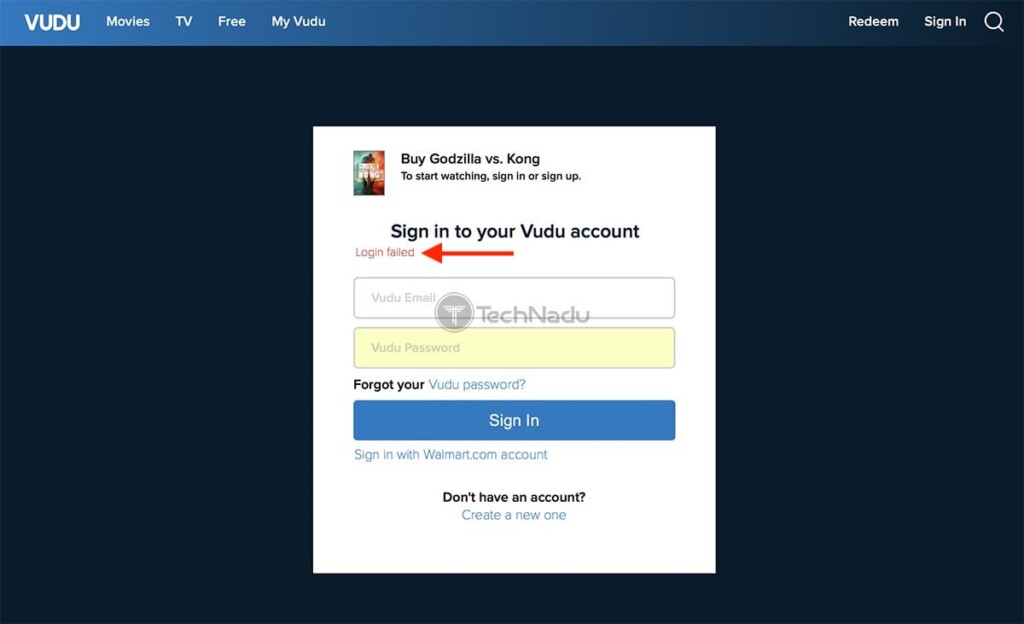 That's because upon trying to log in, VUDU checks your IP address. If your IP doesn't come from the US (which you can change using a VPN), you won't be able to log in or create a new account. So, let's see how to get around that obstacle.
How to Watch VUDU Outside the US? 
To watch VUDU outside the US in 2021, go through the following 6 steps:
Step #1: Find the Best-Working VPN for Unblocking VUDU
VUDU isn't that easy to unblock, which means that you need a powerful VPN. Based on our tests (and we've tested more than 60 VPNs so far), you'll get the best possible experience with ExpressVPN (which comes as the best VPN available right now).
3,000+ VPN servers in 160 VPN server locations in 94 countries, 5 Simultaneous connections, Fast and stable connection, No activity logs or connection logs, No bandwidth limits, Strong encryption, 24/7 live chat support, and 30-day money-back guarantee.
ExpressVPN gives you access to a large number of servers in the United States, has protocols optimized for media streaming, and unblocks a wide range of streaming services (like Netflix, Hulu, Disney Plus, fuboTV, and Sling TV, to name a few). However, you do have other options as well, as you can see in our overview of the best VPNs for media streaming.
Step #2: Get Your VPN Subscription
Now, you need to get a VPN subscription. If you want to follow our advice, you'll go for ExpressVPN. Once you visit this VPN's website, click on 'Get ExpressVPN,' and then pick a subscription plan first. Keep in mind that ExpressVPN offers steep discounts via long-term plans, so take your time to review your options.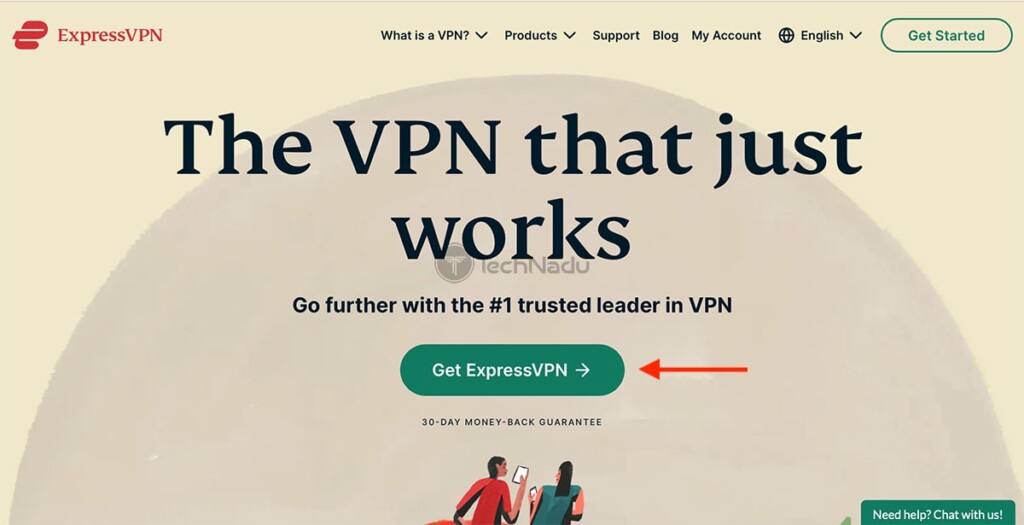 You'll also need to provide your email address and pick a payment method. Once you're done filling out the required information and once you pay for your subscription, expect to see a confirmation email in your inbox. That's when you can proceed to the next step.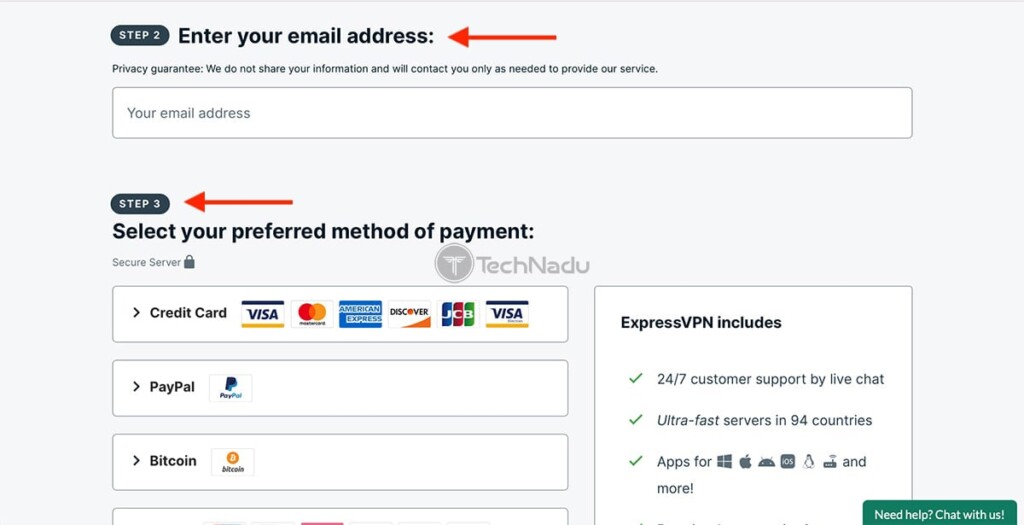 Step #3: Download & Install the VPN on Your Device(s)
Keep in mind that you'll always need to have a VPN session active in the background to watch VUDU outside the US. That's one reason ExpressVPN is featured in this article, as it supports just about any device out there. With that said, here's how to download, install, and set up ExpressVPN (on more than 60 different platforms and devices).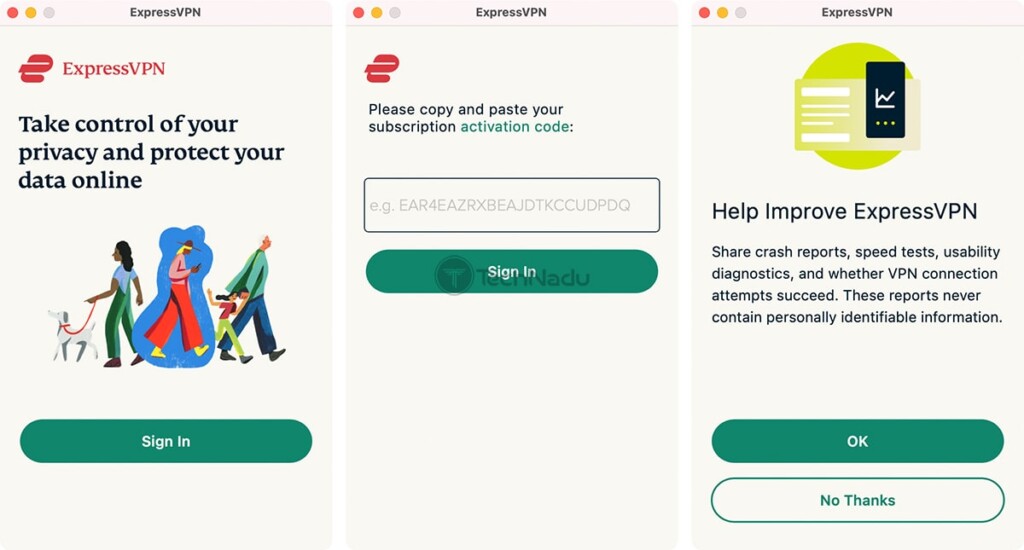 Once you install the VPN, don't forget to launch it. Then, log in to your account (here's how to find your ExpressVPN activation code, by the way). Follow the prompts you'll see on your screen until you get to ExpressVPN's interface.
Step #4: Connect to a VPN Server in the US
Before we let you watch VUDU outside the US, we'll show you how to connect to a server in the US. This is done via ExpressVPN's home screen, where you need to click on the button just below the prominent ON/OFF switch. The VPN will then open a new window called 'VPN Locations.'
Select or search for 'United States' using the newly opened window. And then, double-click on any server found there. The VPN will then connect you on its own. After a couple of moments, its interface will turn green (the upper quarter of its home screen). You now have a VPN session active, so let's proceed to access VUDU.
Step #5: Unblock & Access VUDU From Anywhere
Using any Web browser, feel free to access VUDU's website. Make sure to log in to your account by clicking on 'Sign In' (found in the top-right corner). Once you do so, VUDU's library will open up, letting you rent or buy any movie or TV show.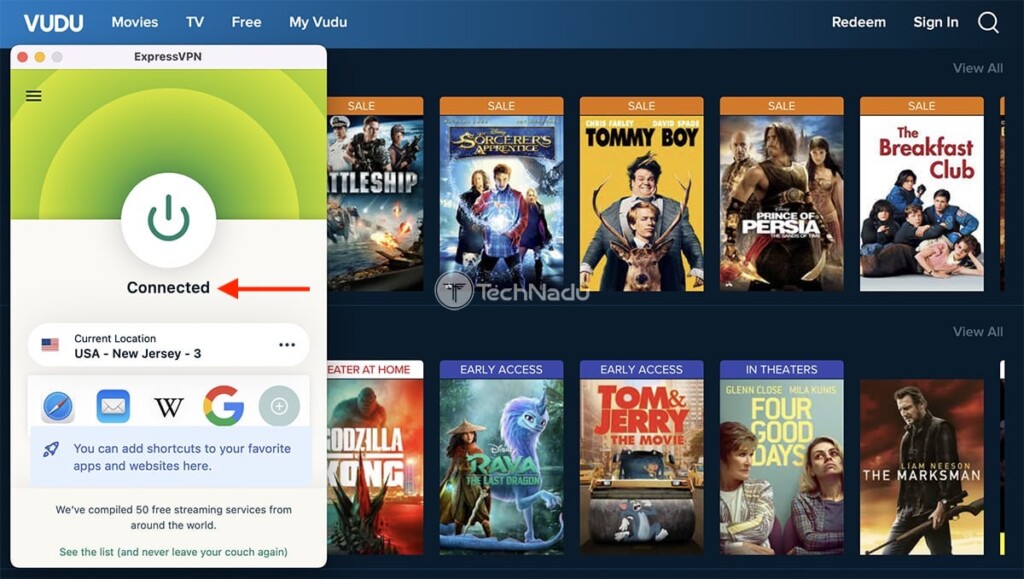 Of course, let's not forget that VUDU has an extensive library of free content. To access those movies and TV shows, make sure to create an account first (Sign In > Create an Account). Once you log in, you'll get to play any of those titles without any restrictions.
Step #6 (Optional): Get VUDU on Other Devices
If you're an American traveling abroad (and if you already have a VUDU account), you can access this streaming service on your Android or iOS/iPadOS device. So, visit your device's Play Store or App Store, and then download and install the VUDU app from there.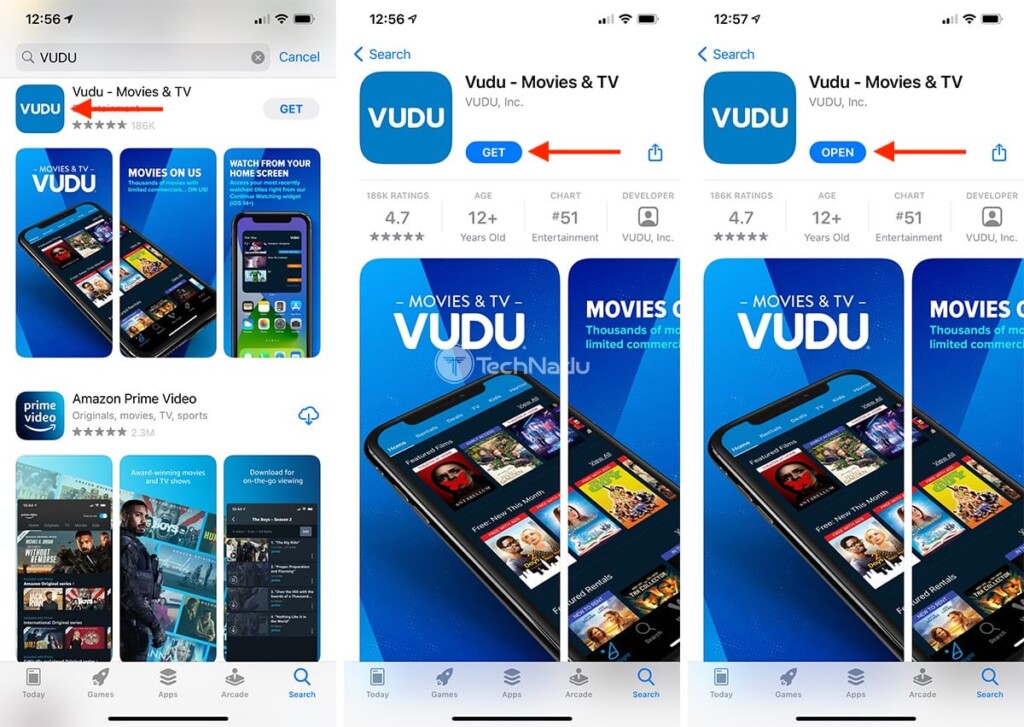 Before you access and watch VUDU outside the US, don't forget to connect to a US VPN server first. Once you do so, VUDU's library will open up. You'll get to access the movies and TV shows you've purchased or rented. And, of course, VUDU's library of free titles will become available once again.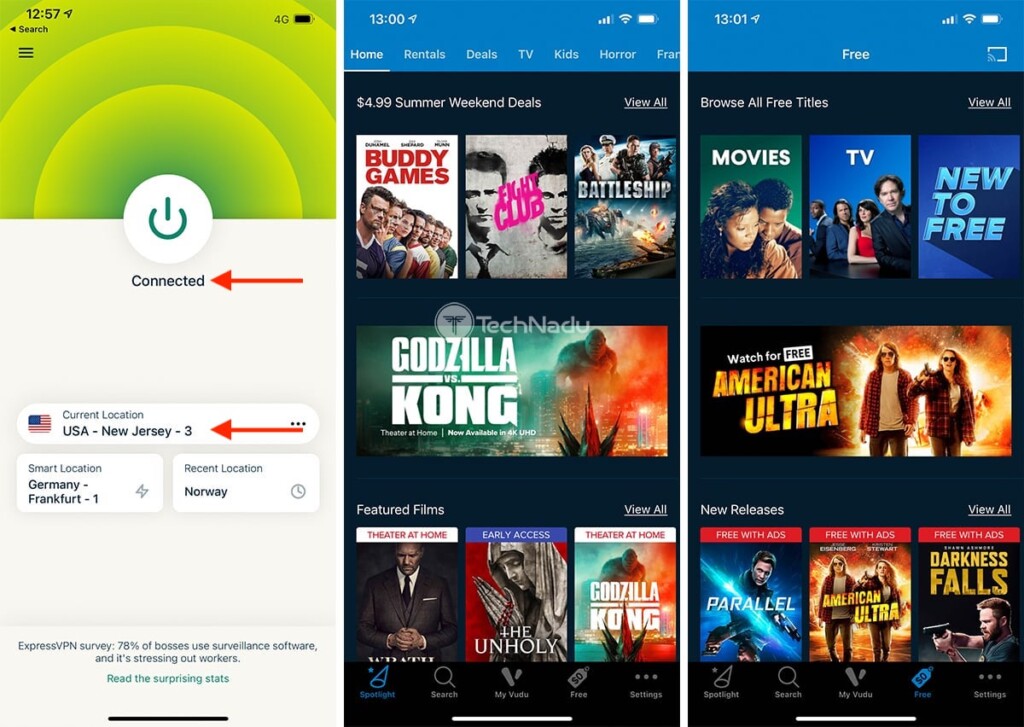 And lastly, one more note. Keep in mind that using VUDU's Android app, you can not only watch the titles you own – but you can also buy or rent new ones. However, VUDU's iOS/iPadOS app doesn't let you buy or rent movies. Instead, you can also play the titles you already own.
FAQ
What Is VUDU?
VUDU is an on-demand streaming platform where you can buy or rent movies or TV shows. Instead of offering a subscription, it lets you purchase individual titles.
Is VUDU Free to Use?
VUDU doesn't offer a subscription – but it offers individual titles that you can purchase. However, it comes with an extensive list of free movies and TV shows as well. 
In general, buying movies or TV shows via VUDU is quite affordable. To rent a movie, you'll need to pay from around $1 to $6. Movie purchases typically cost between $5 and $40, depending on the title and video quality.
What Can I Watch on VUDU?
At the moment, VUDU offers around 20,000 titles. You can buy movies and TV shows right after they broadcast or while they're still in theaters.
On What Devices Can I Watch VUDU?
VUDU is available on computers, smartphones, tablets, smart TVs, game consoles, streaming devices, and Blu-ray players. Find more information here.
Can I Buy or Rent Movies on VUDU on Android and iOS?
On Android, you can both rent and buy VUDU's movies and TV shows. However, on iOS, you can only access the titles you've already purchased or rented.
That would be all on how to watch VUDU outside the US in 2021. If you have any questions, make sure to post your comment below. And finally, thank you for reading!