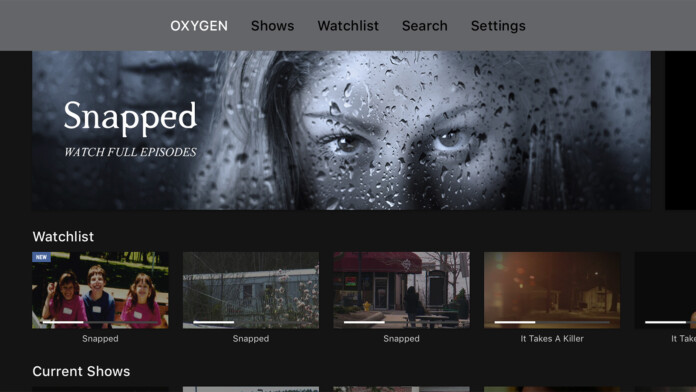 Crime mysteries are particularly appealing to a large number of people, whether we're talking about Arthur Conan Doyle and Agatha Christie's books or modern-age TV shows, so the success of Oxygen TV isn't much of a surprise. The fact that the TV channel's online platform is not accessible to people outside the United States, however, can be fixed with a little VPN. So, we are going to provide an answer on how to watch Oxygen TV outside the USA.
5 Best VPNs to Watch Oxygen TV Outside the USA
Without further ado, let's see your best options. After taking an in-depth look and reviewing dozens of VPNs, we present top 5 VPNs for Oxygen TV outside US. Take a look.
1. ExpressVPN
Our first option is always ExpressVPN – a tool that has received acclamations from security experts and users the world over. With over 2,000 servers to pick from, ExpressVPN can send you anywhere you want in the world, and quite certainly in any corner of the United States.
The tool uses military-grade encryption to protect users' data and holds no significant logs on its users' online doings. They also use zero-knowledge DNS on their servers, so that no third-parties are involved, and all data is encrypted.
There are some additional features available too, like a kill switch, which prevents any of your data from trickling back to your ISP in case the VPN's server suffers an outage. Plus, you can split your traffic between the ExpressVPN servers and your regular Internet pipes. We have a detailed review of ExpressVPN so you can get all the details you need.
2. VPNArea
Our second recommendation is VPNArea, a tool that works great. While it may not have thousands of servers, those it does have work just fine.
The tool uses military-grade encryption protocols to secure your data and has a zero-logs policy in place, so none of your data remains on their servers. There are some advanced features available, such as the double-VPN, which means you can hide behind multiple servers at the same time. Plus, VPNArea comes with a built-in ad-blocker and supports P2P, so torrenting is a possibility.
The VPN works on multiple platforms, including Windows, Mac, Android, and iOS. Read our VPNArea review to find out everything there is about it.
3. CyberGhost
Up next on our list is CyberGhost, a tool that takes security quite seriously. On top of encrypting your data, CyberGhost also comes with an anti-malware tool to save you from infection.
There are also some advanced features available, such as the kill switch, so that none of your data reaches back an unencrypted line. The company has a zero-log policy in place, so none of your data remains on their servers.
Users are happy that this VPN manages to maintain the same high Internet speeds even after their connections were routed through overseas servers. Check out our CyberGhost review to figure out if this is the VPN for you.
4. VyprVPN
VyprVPN is the next recommendation we have for you – a great tool that doesn't mess around with your online safety. Your data is scrambled with the help of some pretty tight encryption protocols so that no one can read it. Plus, you can choose what level of encryption you want the app to use.
There are over 700 servers to pick from, spread all over the world, and the company owns them all. Furthermore, they run zero-knowledge DNS so that everything is tightly encrypted and no one gets to peek inside. Check out our VyprVPN review if you want to find out everything there is about it.
5. Private Internet Access VPN
Our last recommendation of the day is Private Internet Access VPN, a tool that's been around for quite some time now. The tool comes with a pretty impressive server network of over 3,300 units, and about half of these are in the United States.
Private Internet Access VPN encrypts all connections and data going through their servers and vows to keep no logs on their users. One downside of this tool is that it doesn't support P2P, so downloading torrents anonymously isn't possible.
The tool comes with multi-platform support, including Windows, Mac, Android, and iOS. We have a detailed review of Private Internet Access VPN ready for you to read.
FAQ About Oxygen TV
After listing your best VPN options, let's spend a few moments to talk about Oxygen TV. We'll tell you what to expect, on which devices you can watch Oxygen TV, and more.
What is Oxygen TV?
Oxygen TV is a cable and satellite TV channel owned by NBCUniversal that's been around since 2000. In general, the shows you can find on this channel are crime-related, so it's ideal for those who love the genre. The channel is present in over 77.5 million households in the United States.
Where is Oxygen TV Available?
Since this is an American TV channel, it's no surprise that the online platform is only available to people in the United States. Sure, you may be able to visit the site, no matter where you are, but if you want to view any of the content, you'll have to be on US territory and have an account. While the location issue is easily fixable with a VPN, if you want to create an account, you need to sign in with the credentials from your TV provider, or with a DirectTV account.
What Devices Can You Watch Oxygen TV On?
If you want to keep up with the Oxygen TV shows when you're flying across the world, or you simply live abroad, you should know that you can watch it all on your computers, straight through your browser, or download one of the mobile Oxygen apps. There are several available – for iOS, Android, as well as for Apple TV.
What Can You Watch on Oxygen TV?
There are multiple shows you can watch on Oxygen TV that are great. For instance, they have Chicago PD, Cold Justice, Buried in the Backyard, Snapped, or Serial Killer with Piers Morgan.
You can also watch episodes of Abuse of Power, A Wedding, and a Murder, In Ice Cold Blood, which features former-rapper-turned-actor Ice T.
How to Watch Oxygen TV From Outside the US?
Since Oxygen TV is geographically restricted, you're going to need a VPN to make it look like you're in the United States, when you're chilling at home, in whatever city you live in across the world, or in your hotel room in Paris while traveling.
VPN stands for Virtual Private Network, and it's a piece of software that can make it seem as if you're in another location than you're actually in when accessing the Internet, while also protecting your online privacy.
VPNs are pretty complex tools, but the friendly user interfaces they come with have made them easier to figure out. Nonetheless, we're going to walk you through the entire process.
The first thing you have to do is launch the VPN you picked. We strongly recommend ExpressVPN to be your first choice.
Pick a server from within the United States, and connect to that server.
The VPN will tell you when the connection has been established. It only takes a few minutes.
Load Oxygen TV on your Web browser or launch the dedicated app and log in.
For those of us who love crime shows, Oxygen TV is a great source. Now that you're easily able to watch the shows from anywhere in the world, nothing is keeping you back from enjoying everything.
Please, share your thoughts on the topic in the comments section below and spread the article on social media so others can find their way to Oxygen TV too. Also, get instant updates on TechNadu's Facebook page, or Twitter handle.