Aside from offering a wide selection of movies and TV shows, EPIX also produces its own content now. However, titles such as Chapelwaite, Godfather of Harlem, and War of the Worlds (in addition to plenty more) come geo-restricted. So, the question is – how to watch EPIX outside the US in 2021? Is something like that even possible? 
The answer is – yes, it's possible! To unblock EPIX from anywhere, you need to use a VPN app. That type of software will help you unblock streaming services while keeping your privacy intact on the Web. So, here's everything you need to know. 
Where Is EPIX Available? 
EPIX is available in the United States and its territories. At the moment, there are no reports on whether EPIX considers an international expansion. 
It's also worth mentioning that EPIX comes in several different forms in the US. That might be a bit confusing if you're looking to subscribe, so let's check out all the ways EPIX offers its TV channels and its on-demand library.
EPIX (Live Channel & On-Demand): If you have a cable, satellite, or OTT subscription that includes EPIX as an add-on, you can access EPIX via its website (for free, technically). You'll need to sign in using your credentials, gaining access to EPIX's live TV channels and an on-demand library. 
EPIX NOW (Live Channel & On-Demand): If you don't have access to EPIX via a cable, satellite, or OTT subscription, you can subscribe to EPIX directly via its dedicated streaming service (called EPIX NOW). It comes with a 7-day trial, after which you'll be charged $5.99 per month. 
If you keep on reading, we'll show you how to watch both EPIX and EPIX NOW outside the US – depending on if you're already a subscriber or plan on becoming one. So, make sure to read the following content very carefully. 
How to Watch EPIX Outside the US? 
Finally, these are the 8 steps to watch EPIX outside the US in 2021. 
Step #1: Find the Best-Working VPN to Unblock EPIX
Even though you can access EPIX's site from anywhere, streaming movies or shows will require you to be in the US. With that said, you need a capable VPN service with a proven track record of supporting media streaming. Based on our experience, that VPN would be ExpressVPN.
3,000+ VPN servers in 160 VPN server locations in 94 countries, 5 Simultaneous connections, Fast and stable connection, No activity logs or connection logs, No bandwidth limits, Strong encryption, 24/7 live chat support, and 30-day money-back guarantee.
We've tested more than 60 VPNs so far, concluding that ExpressVPN is the best VPN you'll find today. It works great both for protecting your privacy and unblocking new websites. And since it comes with optimized performance, it's great for EPIX as well. However, to explore other VPNs, make sure to visit our guide on the best VPNs for streaming. 
Step #2: Get Your VPN Subscription
At this moment, you need to decide on which VPN to use. If still in doubt, feel free to subscribe to ExpressVPN. Once you land on the VPN's website, click on the 'Get ExpressVPN' button. Then, select your subscription (but make sure to inspect your options, as long-term plans come with steep discounts).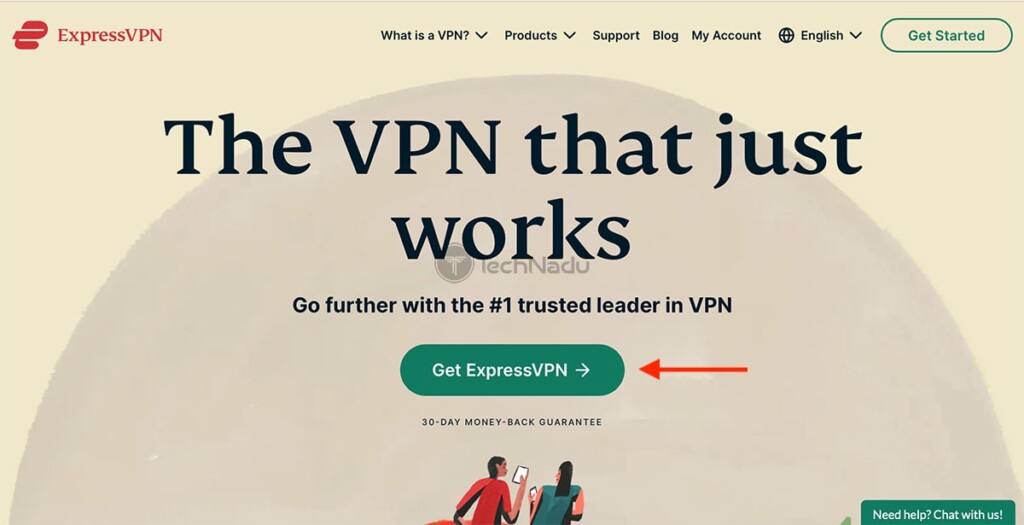 ExpressVPN will also ask for your email address and payment details. Once you supply the required information, expect to receive a confirmation email from the VPN's team. When that happens, you can feel free to proceed to the next step.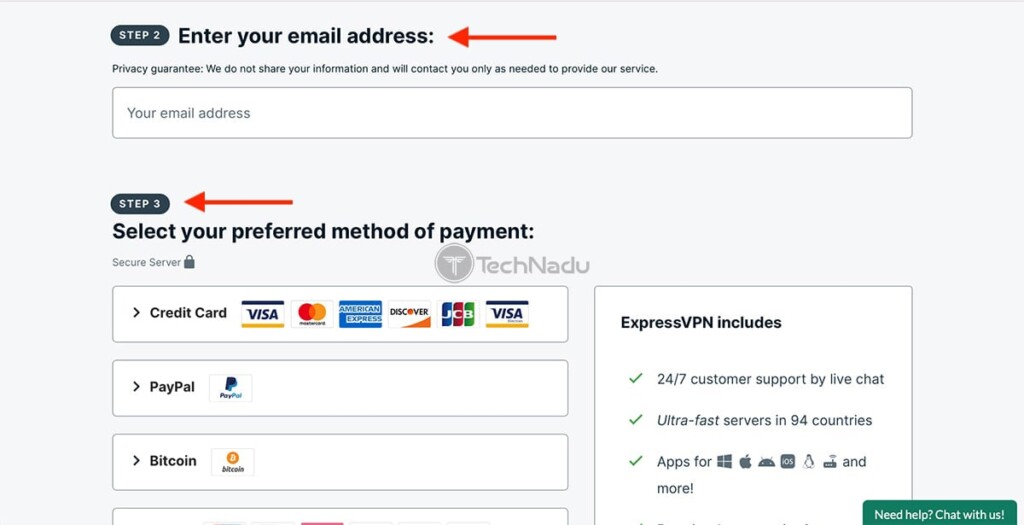 Step #3: Download & Install the VPN on Your Device(s)
You can download, install, and use ExpressVPN on more than 60 devices (yes, you read that right!). So, to get started, use the link we've provided in this paragraph. Pick your platform and follow the instructions you'll see there. Your goal should be to install one of ExpressVPN's native apps on the device you'll use to watch EPIX outside the US.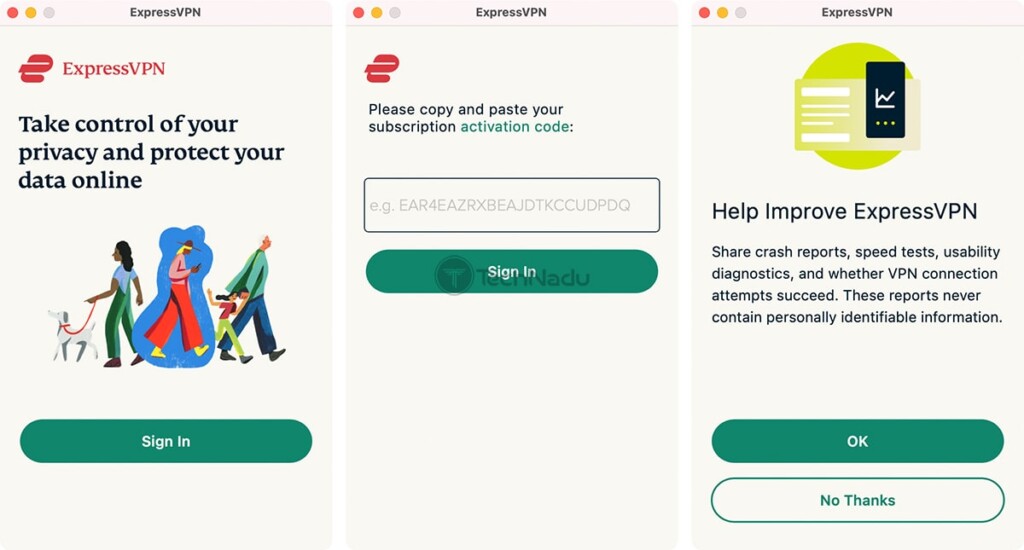 Then, launch ExpressVPN. If you use a computer, you can use ExpressVPN's activation code to log in. Otherwise, provide your credentials and go through the initial setup by following the prompts you'll see on your screen. Once you reach ExpressVPN's home screen, proceed to the next step. 
Step #4: Connect to a VPN Server in the US
Now, this is an essential step, so pay attention. To watch EPIX outside the US, you must connect to a VPN server. Do that by launching ExpressVPN. Then, select the button you'll see on its home screen, just below the ON/OFF switch. That will open a new window, presenting you with the list of available servers. 
Use the top-placed search bar to look up 'United States.' If you double-click on the country's name, ExpressVPN will find the fastest available server. However, if you want to be in complete control, you can always manually pick any server. So, connect and wait until ExpressVPN's home screen turns green. 
Step #5 (If You Have a Subscription): Unblock EPIX From Anywhere!
This step is for those who already have a subscription to EPIX. That can be a subscription to a supported cable, satellite, or OTT service or a subscription to EPIX NOW. If you wish to subscribe from scratch, use the provided link to skip this step. 
You can now use any Web browser to access EPIX's website. Click on the provided link, and you'll get to a handy overview of EPIX's digital services. Based on the type of subscription you have, select either 'Get the Channel' or 'Get the App.'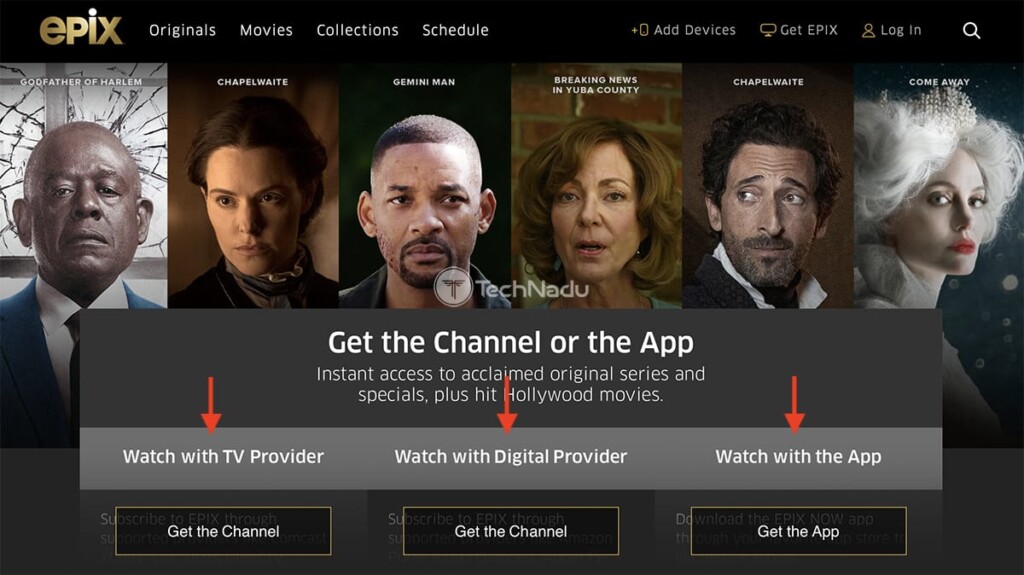 Then, follow the prompts you'll see on your screen. If you have a TV provider subscription, you'll be asked to pick your TV provider and authenticate your EPIX subscription. And if you have access to EPIX NOW, you'll access your account via the digital service's site or dedicated apps.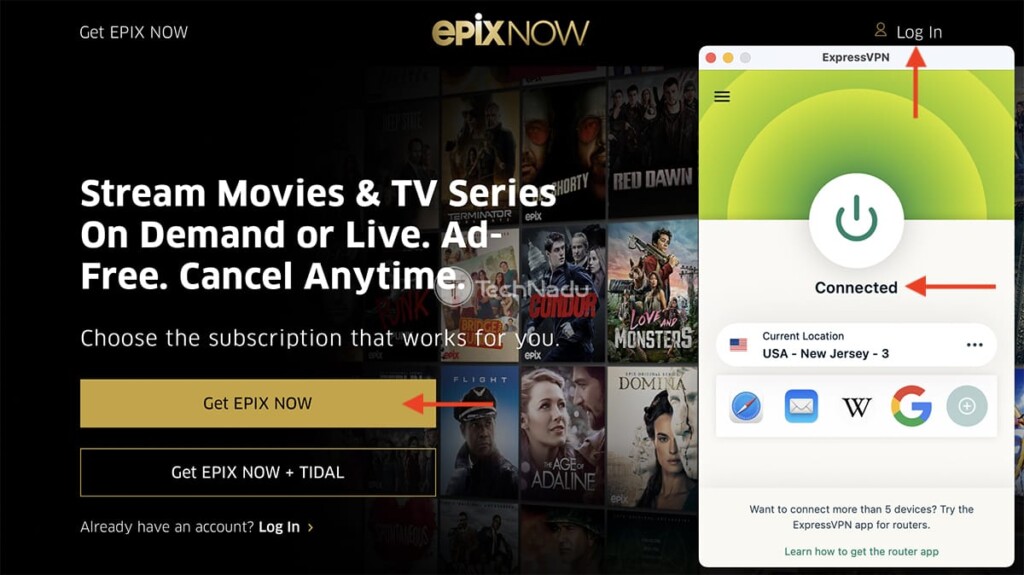 No matter which way you go, the 'end destination' will remain the same. As soon as you input your credentials, you'll get access to everything EPIX offers – and that includes its live channels and an on-demand library.
Step #6 (If You Want to Subscribe): Create a New Google or Apple Account
The remaining steps are for those who are yet to subscribe to EPIX. More precisely, we'll show you how to subscribe to EPIX NOW, which is a standalone streaming app, giving you access to both live TV channels and on-demand content. 
Since EPIX NOW is restricted to the US, you need a US-based Google or Apple account to access EPIX's iOS or Android app. Using those apps, you get a method that lets you subscribe to the media streaming service from outside the US (with the help of a VPN, of course). 
With that said, you first need to create a new Google account or get a new Apple ID. Don't forget to connect to a US VPN server first. Then, when asked about your country, pick 'United States.' And if asked about an address, feel free to use this random address generator. 
When you create a new Google/Apple account, make sure to access it on your device. That means that you need to log out of our old account and then log into the newly created one.
Step #7: Buy & Redeem a Google or Apple Gift Card
EPIX NOW comes priced at $5.99 per month. So, to activate your subscription, you need those funds available on your Google account or Apple ID. The best way to achieve that is by buying a Google or Apple gift card. The provided links will take you to Amazon, where you have the gift cards delivered to your inbox.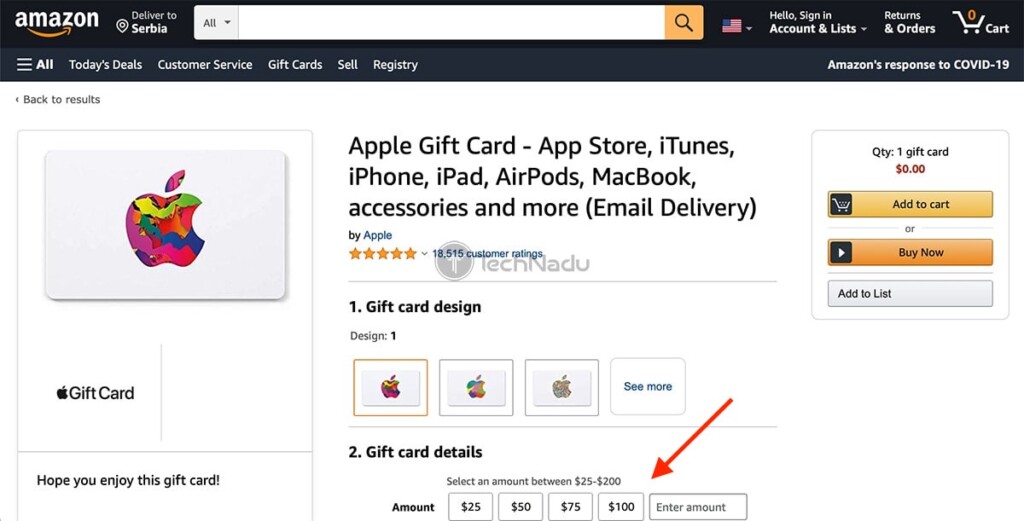 Finally, you also need to redeem your gift card. That is a very quick process that won't take more than a couple of minutes. To learn more, here's how to redeem Google's gift cards, as well as how to redeem Apple's gift cards.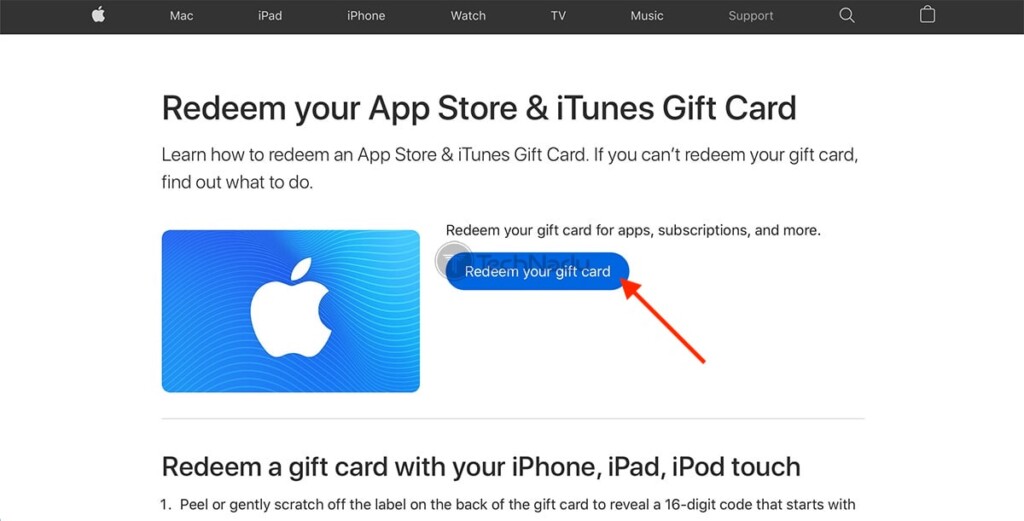 Step #8: Activate Your EPIX Subscription
Now, you can access Apple's App Store or Google's Play Store to download EPIX NOW. Once again, we'd like to remind you to have an active VPN session in the background. For the following process to go smoothly, you need to connect to a US VPN server. 
Launch the EPIX NOW app. On its home screen, you'll see a yellow-colored button prompting you to subscribe (and get a 7-day trial). Tap on that button and then confirm your decision. And – that's it! Your EPIX NOW subscription will begin, even though you'll be charged once your trial ends. 
How Else to Sign Up for EPIX (From Outside the US)?
To watch EPIX outside the US, you can subscribe directly to EPIX NOW (as explained above). However, if you want to get other live TV channels as well, you have some additional options. So, keep on reading. 
1. Philo
50+ channels, unlimited DVR. Save money without sacrificing quality. Live your best life with Philo. All the features, none of the hassle. TV Shows & Movies.
Priced at only $25/month, Philo is perhaps the most affordable way to watch live TV on the Web. You get access to 60+ channels (learn more about Philo's packages and prices). And on top of that, you can subscribe to EPIX for $6/month. With that said, your monthly bill will be $31/month. Lastly, here's how to watch Philo outside the US.
2. Sling TV
Sling is the live TV you love for less. Customize your channel lineup and watch TV online with no setup, hidden fees or long-term contracts.
If you decide to go with Sling TV, you can choose from Sling's Orange or Blue plans, priced at $35/month each. However, to get access to EPIX, you'll need to get this individual add-on that comes priced at $5/month. So, learn more about Sling's packages and prices. And then, learn how to watch Sling TV outside the US. 
3. YouTube TV
85+ top channels of entertainment, news, live sports, & more. Recording without storage limits and 6 accounts included. No cable box, contracts, or hidden fees.
YouTube TV is available for $64/month, making it the least affordable option in this case. Still, it gives you access to 85+ live channels. On top of that, EPIX often comes discounted on YouTube TV, priced at $9 for the first three months of your subscription. Here's how to sign up for YouTube TV from outside the US.
FAQ
What is EPIX? 
EPIX is a premium cable and satellite TV network that also operates EPIX NOW, a dedicated and independent media streaming service.
What Can I Watch on EPIX?
At the moment, some of the most popular titles on EPIX are War of the Worlds, Domina, Condor, Pennyworth, and Godfather of Harlem. 
Do I Have to Pay to Watch EPIX? 
Yes, you need to pay to watch EPIX – which typically comes priced at $5.99/month. It acts as an add-on for your regular cable, satellite, or OTT subscription. 
Is There a Difference Between EPIX and EPIX NOW? 
While EPIX is an add-on for your cable, satellite, or OTT subscription, EPIX NOW acts as a standalone streaming service, priced at $5.99 per month. 
Is There a Free VPN That Unblocks EPIX Outside the US? 
We weren't able to find a free VPN that reliably unblocks EPIX. That's because free VPNs come with limited bandwidth, making them unsuitable for streaming.
With that said, our strong recommendation is to pick a premium VPN with a proven track record of working with EPIX. Based on our hands-on tests, we highly recommend going for ExpressVPN. 
That would be all on how to watch EPIX outside the US in 2021. If you have any questions on your mind, share them via the comments section below. And lastly, thanks for reading!