DirecTV NOW is one of many live TV streaming services out there on today's market. This particular service is a subsidiary of AT&T that transmits digital satellite television to viewers in America, Latin America, and the Caribbean. They also offer Pay-Per-View events as well as an Internet television service. If you're like us, you are the type of person that doesn't like to miss the programs that you watch or that big game on a Sunday. Therefore, DirecTV is a great way of ensuring that you don't. Regardless of where you are, here is how to watch DirecTV outside tv US.
5 Best-Rated VPNs That Can Unblock DirecTV NOW Abroad
Certain VPN applications will work much better on certain online streaming services. Some are perfect for watching one particular service but perhaps not another. This is why we bring you the top 5 VPNs for unblocking DirecTV NOW based on our hands-on tests of more than 50 providers so far. Take a look.
1. ExpressVPN
With great reviews across the board, it is no wonder that ExpressVPN has made top spot on our list. This VPN service is trusted and widely regarded as being amongst the best for unlocking content such as DirecTV.
Express VPN hides your IP address and your location and allows you to use the Web anonymously. It also offers the service of encrypting your communication thus not allowing anyone to track or monitor you. This provider offers applications for most operating systems and platforms which means no matter what you want to watch your DirecTV content from, ExpressVPN should have you covered. Find out more information by reading our ExpressVPN review.
2. NordVPN
NordVPN is the choice for the security conscious as they offer one of the most secure VPN services available today.
The double VPN used by NordVPN means that your data is double encrypted. This will make it twice as difficult for any hacker to gain access to your information. It will also make it much harder for an online streaming service to locate you and block you. The speed does vary with this network but it still has many pros to out-weigh that one minor con. When it comes to unlocking content this is one of the best VPNs on the market. If you'd like to know more, here is our NordVPN review.
3. SaferVPN
SaferVPN claims on its website to never log or monitor its user's internet activity. This adds to the privacy that it offers as a VPN service.
The folks at SaferVPN also offer competitive pricing making them one of the cheapest services on our list. When that price is weighed against the features on offer, you can see why it has made our list. One of the very few downsides to this service is the torrenting, which is limited. However, if you are using this VPN service to view DirecTV content from outside the States then this is still a great option. Learn more by reading our SaferVPN review.
4. TorGuard
Another reasonably priced option hits our recommended list here with TorGuard. This VPN service offers a range of features that give their users a great level of security.
Surprisingly, Torguard supports a wide range of platforms and is a great VPN for use whether torrenting or streaming. Torguard is a respected name in the field of VPNs. This is due to its sizable list of features, its great customer service and of course its usability. All of this taken into account Torguard is one of the best in its price range. Here is how Torguard tested when TechNadu reviewed it.
5. StrongVPN
The last on our list is StrongVPN. This is essentially the master-key as StrongVPN specializes in unlocking content. This is what it does best. This VPN service is known to be one of the best when it comes to customer service and their clean and attractive website was a pleasure to use. Other areas where it tested highly were supported devices and usability as you can see on our full review of StrongVPN.
FAQ
To make sure you fully understand what it means to use VPNs to unblock DirecTV NOW, we are going to provide additional information. So, make sure to read this article in its entirety.
What is DirecTV & DirecTV NOW?
DirecTV as well as DirecTV NOW are media delivery services owned by AT&T. This company has managed to adapt to today's digital age by offering different ways of watching your favorite programs. You can do that by using a DVR (if you live in the US) or via DirecTV NOW, which is a media streaming platform.
In case you'd like to learn more about this service, we have a comprehensive review of DirecTV NOW. Make sure to check it out.
Why is DirecTV NOW Limited to the USA?
So, you are planning a trip abroad and want to be sure that you can catch the game on Sunday? You would like to know that you won't be missing any of your beloved shows? Well, there will be a few obstacles that you will need to overcome.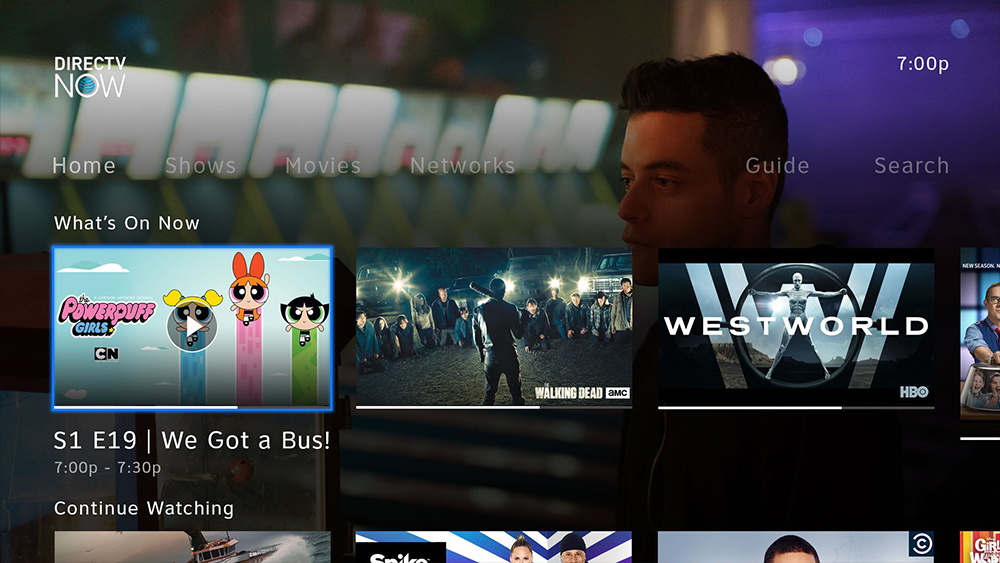 DirecTV is no different from most of the other online TV providers in that it blocks its content from being watched outside of the United States. This means that in order to watch DirecTV NOW outside of the US, you will need to get around this blockage. The blocks in question are based on geographical locations and licensing as well. Differently said, it would be impossible for AT&T to offer this service worldwide without a massive investment into broadcast licenses that could easily cost billions of dollars.
How Can a VPN Help You Unblock VPN Applications?
A VPN or Virtual Private Network is an application that serves to re-route your Internet traffic through their own services. A VPN acts as a middleman in both hiding your location and safeguarding your information because VPN applications also have the added bonus of hiding their user's information and data. This hiding of data and information allows the user to remain anonymous. This is one of the reasons why using a VPN service will allow you to watch your DirecTV content from outside of the States.
Your VPN will stop DirecTV from being able to see that you are not watching from inside the States. It will change the IP address attached to your computer and show you as being inside the United States. When using a VPN service, your information will be safe from hackers or other prying eyes. Whenever there is content that is geo-locked or censored, VPNs are used to break through or step around, thus allowing you to view from wherever you are. To learn more, here's our guide to VPN applications.
Can DirecTV Block VPN Applications?
It is possible for online streaming services to block certain VPN applications. It is in their interest to attempt to block VPN applications and therefore stop users from accessing its content from outside of the United States.
The better VPN applications on the market will, of course, run far less risk of being blocked. This is why we have given you a list of recommended VPN services to give you the best opportunity to watch your content from wherever you are.
How to Use a VPN to Unblock DirecTV Anywhere?
So, what are the steps that you need to take in order to watch DirecTV abroad using a VPN service? The first and most important step is to get yourself a reliable and easy to use VPN service provider. As ExpressVPN tested the highest, it comes highly recommended by TechNadu.
Now that you have chosen the VPN service provider that is a perfect fit for your needs, you will need to sign up. Having signed up you will now be able to select your device from the list on their website and begin downloading the relevant VPN files for your platform. Once your download is complete, install the relevant application or files on your chosen platform.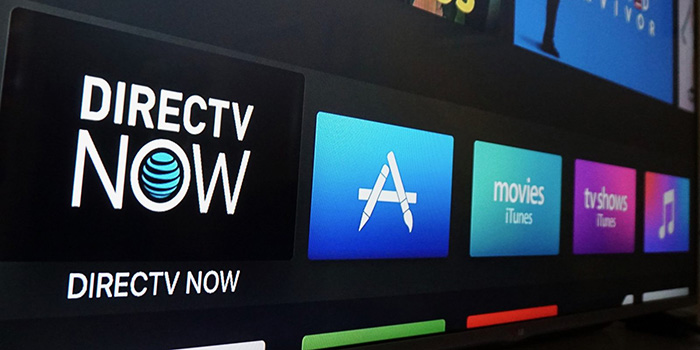 When you are signed up and have downloaded and installed the VPN files or applications, you will need to run the application. Here, you will be prompted to enter the client details after which you will be able to choose from a list of server locations. Connect to a server that is located inside the United States. Once connected, your IP Address will now show your computer as being inside the US. You will now be able to log onto your DirecTV service and gain access to the content as if you are in the states.
Well, we thank you for reading our guide and hope it has been helpful. You should now be able to unblock DirecTV NOW outside the United States. You should also be that little bit wiser when it comes to the topic of VPN services. If you should have any questions or advice for us, do not hesitate to get in touch.
If this article has been a help, why not share it on social media and pass that knowledge on to others. And we'd also like to ask you to follow us on Facebook and Twitter. Thanks!