Disney Channel is pretty much the go-to destination if you have kids – it's full of age-appropriate content that you don't have to worry about when your kid is in front of the screen. The sad part is that not everyone can enjoy the content unless they live in the United States. This can be fixed, however, with a simple VPN. This application is typically used to secure a Web connection and can also go beyond geographical barriers. That's how you can watch Disney Channel anywhere.
VPNs are great tools that can spoof your location and make it look like you're accessing the platform from a different location. It will also secure your data and protect your privacy, so you're safer online with it.
5 Best VPNs for Watching Disney Channel Anywhere
We've put together a list with VPNs that work with the Disney Channel, so you don't have to do a lot of research on your own. Go ahead and take a look, and check out the reviews as well.
1. ExpressVPN
ExpressVPN is one of the best options in this field in the entire world. It works extremely fast, your Internet connections don't suffer, and there are plenty of advanced features to keep you safe.
ExpressVPN is a tool that takes security seriously, as it works with multiple encryption standards. There are also over 2,000 servers to pick from, located in 94 countries. The VPN doesn't log user activity, although it does hold on to information about choice of location and data used.
It should be also noted that this VPN works on Windows, Mac, Linux, Android, Blackberry, AppleTV, Amazon FireTV, Xbox, PlayStation, as well as Routers. There are even browser extensions to install. If you want the full details, we have a review of ExpressVPN ready for you.
2. IPVanish VPN
Our second choice today is IPVanish, a great app that brings some robust security features. You can start off by picking one of over 1,000 servers from 60+ countries. Just remember that if the Disney Channel platform is what you're aiming for, you'll need a server from the United States.
IPVanish has a strict zero log policy and uses 256-bit AES encryption to secure your data. The app works on Mac, Windows, Ubuntu, iOS, Android, Windows Phone, Chromebook, and routers. Some users have complained about their Internet speeds being inconsistent while their connection was routed through IPVanish's server, so you might want to keep that in mind. If you want all the details, you can check out our in-depth review of IPVanish.
3. TorGuard
Next up on our list is TorGuard VPN, a pretty big name in the community, especially since it's one of the older options out there. TorGuard offers over 3,000 servers in some 50 countries to pick from, and it has some strict security policies, including a zero logs policy. There are some cool extra features included in the package, like an ad-blocking tool, and anti-malware software.
TorGuard VPN works with most streaming service and comes with multiple device support, including Mac, iOS, Android, Linux, Windows, and more. On the other hand, the VPN's interface is not exactly user-friendly, so it might take some getting used to. We have a lengthy review for TorGuard VPN if you want all the details.
4. VyprVPN
Our next recommendation is VyprVPN, which is a really great tool to have, which works on multiple platforms, including Windows, iOS, Mac, Android, routers, and more.
There are over 700 servers to pick from, located in 60+ countries, so you can go ahead and choose whichever fits your needs – there are plenty of servers in the US, so you're covered. VyprVPN takes privacy seriously, so it has zero DNS logs, and some tight encryption settings.
VyprVPN is extremely easy to use, thanks to the intuitive interface, so you should have no issues figuring things out. Read our in-depth review of VyprVPN if you want all the details.
5. SaferVPN
Finally, last on our list is SaferVPN, a really great tool that comes with tight security features. First off, it has a zero log policy, so it doesn't hold any records of what you do online. Second, the encryption protocols they use will certainly secure all your data.
SaferVPN offers some 700 servers to pick from, in 34 countries. The number may be smaller than for some other VPNs, but it's enough to get you where you need. The VPN works on Mac, iOS, Android, Windows, and more.
Users of SaferVPN enjoy using the tool on five devices at once. If you want all the details, we have a full review of SaferVPN for you.
FAQ
We want to take this opportunity to teach you a few things about VPNs, as well as how these applications can help secure your Web browsing. Keep on reading.
How Do VPNs Unblock Websites?
If you want to watch any of the numerous Disney channels, then you'll need a VPN. These are Virtual Private Networks, tools that change your IP address to make it seem as if you're browsing from a different location. In this instance, you'll need to make it look as if you're in the US, but you can use them for other geographically-blocked platforms as well, from any other corner of the world.
What About Using a Free VPN to Watch Disney Channel?
There are numerous VPN options to choose from. If you use Google to look for one, you'll certainly find dozens of options, many of which will market as being 'free'. You won't see those on our list, however, mainly because free VPNs offer limited bandwidth, the server down-times are often a lot more frequent than in the case of premium tools, and the security features aren't as tight.
Therefore, all the VPNs on our list are premium tools that you'll have to pay a few bucks per month for. Since they'll open up the Internet for you, including geographically-blocked platforms, and protect your privacy, that's a small price to pay.
What Makes Disney Channel a Great Catch?
Well, if you haven't heard about Disney, you've been living in the jungle or without a TV for the past decades. But, since that's unlikely the case, we're going to tell you that the Disney Channel is the place where all Disney content can be found, from cartoons to shows, to special features. The web platform allows you to do a lot of things that your kids are likely going to love, including to play games.
If you want to watch content, you'll need to decide which three channels you're actually looking for. There's the Disney Channel that's full of shows like Austin & Ally, or Descendants, the Disney Junior channel, which is full of cartoons for the younger viewers, and Disney XD which is full of superhero content and targets kids older than 6.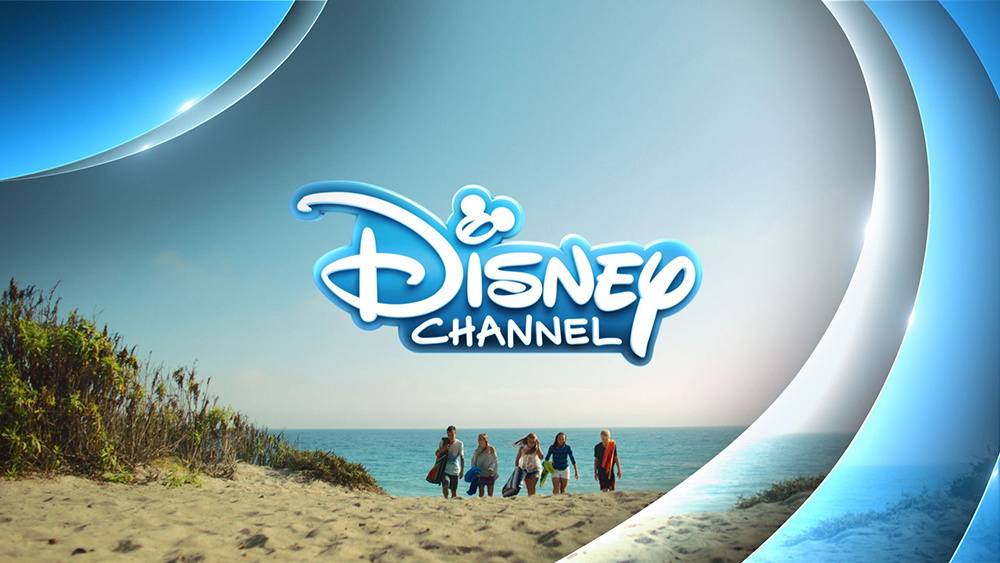 In order to watch any of the three Disney channels, you'll need to log in. You can do that with the credentials from a US TV provider, which works if you're actually from the United States and traveling, and you only need the VPN to make it seem as if you're still in the US. If you live abroad, however, DirectTV is here to help and can give you access to all channels.
As for what you can watch, it depends on which one you pick. Disney XD is home to Big Hero 6, I'm in the Band, Lab Rats Elite Force, Avengers Secret Wars, Rocket and Groot, and all sorts of other goodies via Marvel. Disney Channel is home to shows like Hotel Transylvania, Jessie, K.C. Undercover, or even the old Lizzie McGuire. Disney Junior is full of Doc McStuffins, Elena of Avalor, Sofia the First, PJ Masks, and the Mickey Mouse Club House, to name a few.
Where is the Disney Channel Available?
On TV, you can get Disney Channel pretty much anywhere. When we're talking about the online platform, however, you need to be in the United States to watch the content, regardless if you're looking for the classic channel, Junior, or XD.
On What Devices Can You Watch the Disney Channel?
All three Disney Channel versions work via your browser. If that isn't enough for you, you'll be happy to know there are dedicated apps for iOS, Android, Kindle, Apple TV, and Roku. Therefore, you'll be able to enjoy the content wherever you go, especially during those long road trips. You can pick which channel to watch from the app's settings.
The best place to learn about all Disney apps for different mobile and desktop platforms is Disney's official website. Use the provided link to learn more.
Regardless of where you live in, a VPN is a great tool, not only to bypass geographical blockade but also to protect your privacy. The fact that you can watch all the Disney content you want, however, is also pretty cool.
If you enjoyed our guide, please share the article online with your friends and family. Feel free to let us know what you think in the comments section below. And don't forget to follow us on Facebook and Twitter. Thanks!