No matter if you want to entertain your kids or if you want to relive your childhood memories, you already know where to turn to – and yes, that would be Disney Channel. However, the situation surrounding this TV channel has become incredibly complex due to Disney's transition to media streaming services. However, let's not frighten you – as this article will show you how to watch Disney Channel outside the US in 2021.
Where Is Disney Channel Available? 
Disney Channel is generally available in countries where Disney+ isn't an option yet. In some regions, Disney is offering another streaming service on top of its TV channel for those paying for cable and satellite TV (we expect the transition to Disney+ to be complete this year).
With that said, when talking about how to watch Disney Channel outside the US, we are talking about accessing a streaming service called DisneyNOW, which is available in the United States. You need to be within the country's borders to access it, and you need to log in using your TV provider's credentials.
Also, know that DisneyNOW provides content from Disney Channel, Disney Junior, and Disney XD. It doesn't try to compete with Disney+ but still manages to offer a sizeable library of on-demand and live content.
How to Watch Disney Channel Outside the US
So, here are the 5 steps to watch Disney Channel outside the US in 2021:
Step #1: Get the Best-Working VPN for Unblocking Disney Channel
To unblock and watch Disney Channel outside the US, you need a VPN capable of bypassing this geo-block. Based on our hands-on tests (and we've tested more than 60 VPNs), your best option would be ExpressVPN, which works with Disney Channel every single time, no matter in what country you might currently reside.
This truly is one of the best VPNs overall, letting you access a wide range of services, such as Netflix, Hulu, CNN Go, Disney Plus, Prime Video, and even live TV services like fuboTV and Sling TV.  However, you also have other options. So, if you'd like to check what else is on offer, here's our guide to the best VPNs for media streaming.
Step #2: Get Your VPN Subscription
Before you go any further, you need to get a VPN subscription (in this case, you should subscribe to ExpressVPN). So, once you get to ExpressVPN's website, select 'Get ExpressVPN.' Then, pick a subscription plan, but keep in mind that long-term plans come with big savings.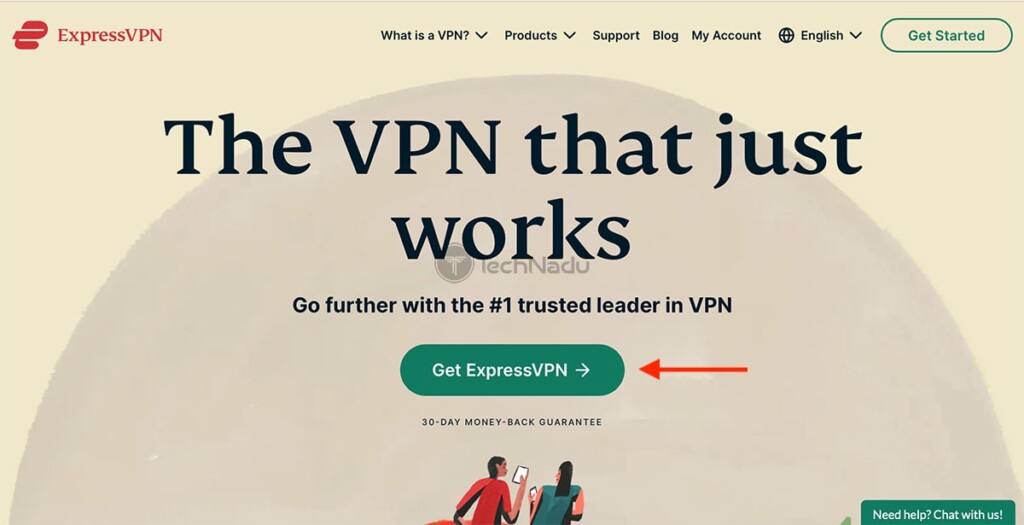 Provide your email address as well, and then pick a payment method. Once you're done signing up, expect to see an email from ExpressVPN's team reach your inbox. That's when you can proceed to the next step, setting up the VPN.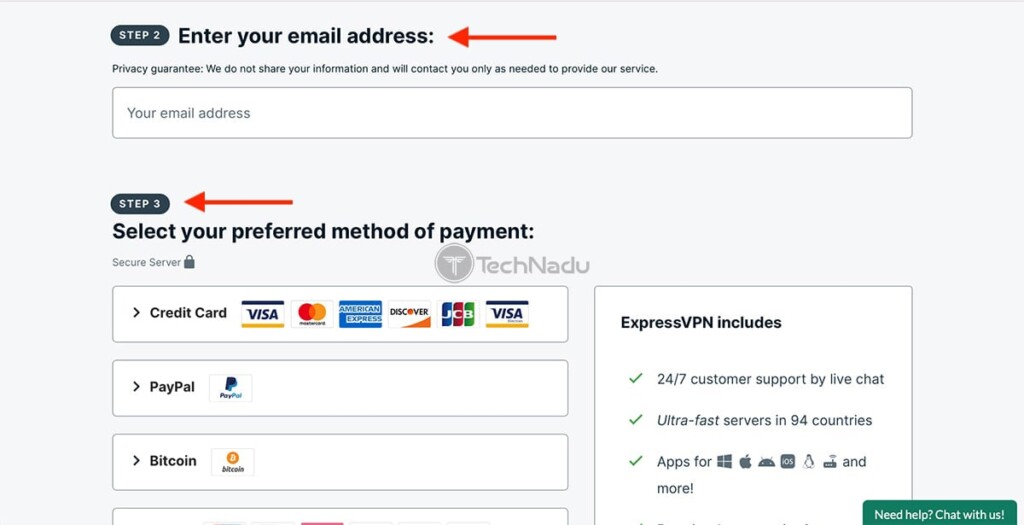 Step #3: Download & Install the VPN on Your Device(s)
To learn how to download and install ExpressVPN, make sure to use the provided link. You'll be taken to our central guide, covering over 60 devices supported by this VPN natively. Make sure to install this VPN on each device you'll use to watch Disney Plus outside the US.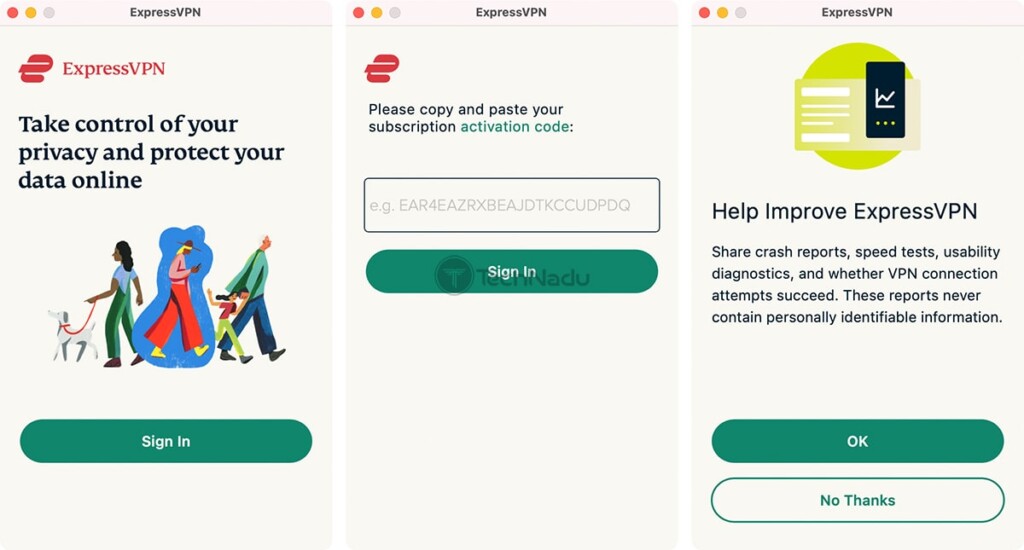 Also, don't forget to complete the initial setup by launching the VPN once you install it. Log in to your account (here's how to get your ExpressVPN activation code, should you need one) and follow the prompts you'll see on your screen.
Step #4: Connect to a VPN Server in the US
It's time to unblock digital services available in the US, which is done by connecting to a VPN server in that country. Do that by clicking on the button just below the ON/OFF switch found on ExpressVPN's home screen. A new window will appear, showing you a list of ExpressVPN servers.
Use the top-placed search bar to look up 'United States,' and then double-click on any server found in that country. ExpressVPN's interface will turn green moments after, indicating that you now have an active VPN session. Now, let's proceed to unblock Disney Channel.
Step #5: Unblock & Access Disney Channel From Anywhere
Use your Web browser to access DisneyNOW (which gives you access to Disney Channel). As you'll see, you'll have full access to this streaming service, as if you were in the United States. To watch on-demand content, select 'Shows' at the top.
Short-form videos come free of charge, so you can stream those without logging in. However, to unblock everything that Disney Channel offers, you'll need to supply your cable TV, satellite TV, or OTT service credentials. Of course, this goes for those who already have such a subscription, so it comes in handy for those traveling outside the US.
If you're wondering how to sign up for Disney Channel outside the US, we have a separate section just for that. So, use the provided link and review your options.
Step #6 (Optional): Get Disney Plus on Other Devices
You can also download DisneyNOW on your iPhone/iPad or Android device. Keep in mind that DisneyNOW is available in the US version of the iOS/Play Store. You can bypass that obstacle by signing up for a new Google account or a new Apple ID. Use a VPN while signing up to ensure that you have an American IP address.
Make sure to pick 'United States' when (and if) asked about your country. And if you're asked about an address, use this random US address generator. Once done, don't forget to log out of your old Apple/Google account on your smartphone or tablet, and then log in using your new account.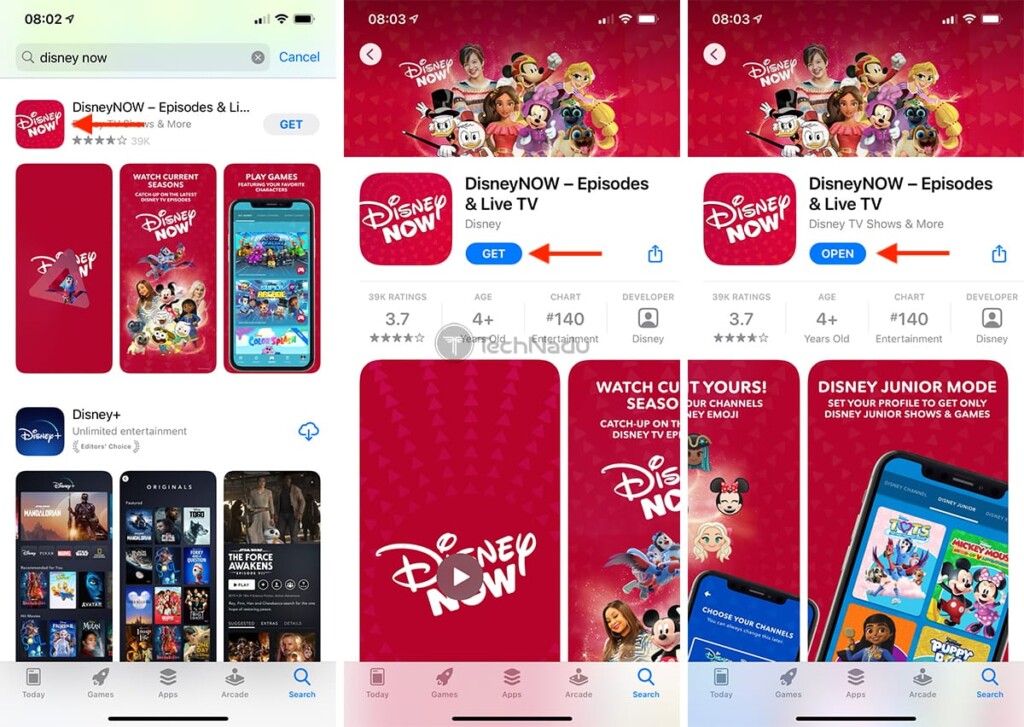 That's how you'll get to access the US version of iOS/Play Store, so you can proceed to download and install the app. Once again, don't forget that you need to have ExpressVPN active in the background to unblock and watch Disney Channel outside the US.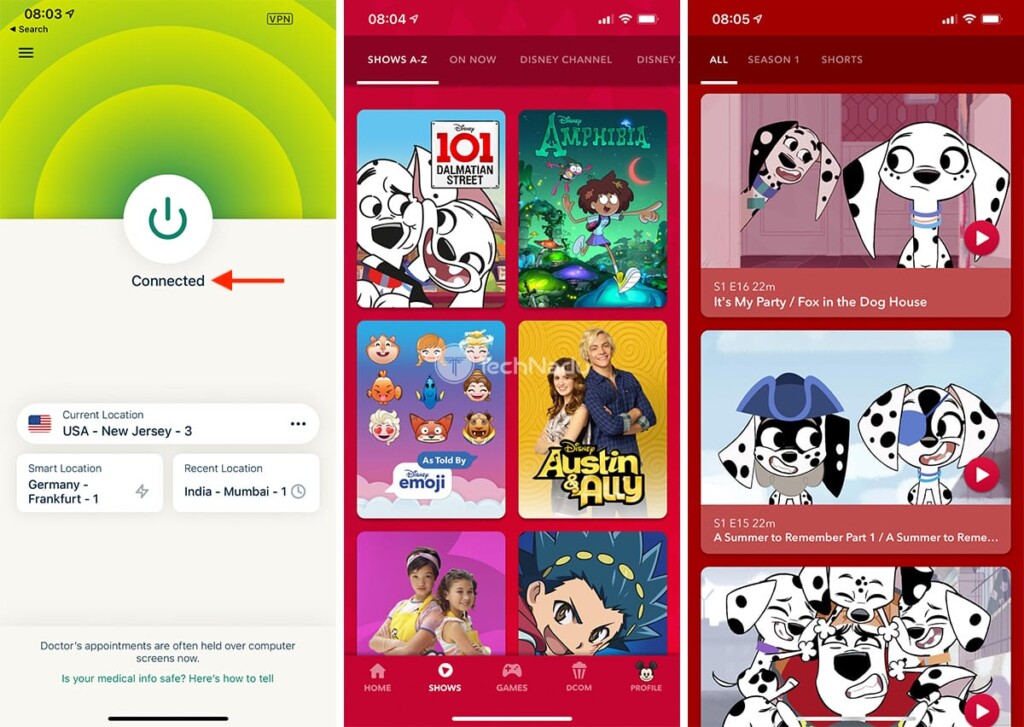 How to Sign Up for Disney Channel Outside the US
As you already know, DisneyNOW requires TV provider credentials to give you access to its content library. However, you can make that happen even if you're not in the US, using a VPN to sign up for a live TV streaming service. These are your best options right now.
Sling TV offers Disney Channel via its 'Orange' and 'Orange & Blue' subscription plans. This is also the most affordable way to get started, as the 'Orange' plan comes priced at $35/month. With that said, here's how to subscribe and watch Sling TV outside the US.
Next, another option you have is fuboTV. This OTT service offers Disney Channel across many of its plans while also including it in the 'Starter' plan ($64.99/month). Here's the full channel list for fuboTV, and here are its packages and prices. And lastly, here's how to subscribe and watch fuboTV outside the US.
And lastly, YouTube TV is your final option, which lets you watch Disney Channel alongside 85+ additional TV channels, priced at $64.99/month. If you want to subscribe and watch YouTube TV outside the US, you'll need to use a Google gift card. Use the provided link to learn more.
That would be all on how to access and watch Disney Channel outside the US. In case there are any questions, make sure to post your comment below. Finally, thanks for reading!