With over 20 million registered users, Globoplay is the most popular streaming service in Brazil. However, if you plan on going outside of the country's borders, you'll find your access to this streaming service to be restricted. So, if you've been wondering how to watch Globoplay outside Brazil, know we'll show you a handy trick that helps you do just that.
Keep in mind that we'll talk about Globoplay in this article – but the same applies to its related streaming services such as Canais Globo and Globosat Play, which was one of the earlier names of this streaming service.
Where Is Globoplay Available?
Globoplay is a Brazilian streaming service operating since 2015. However, in addition to Brazil, the USA now has access to Globoplay as well.
It should be noted that there's a big difference between Globoplay in Brazil and the US in the way this streaming service works. For example, Globoplay is available to Roku users as a dedicated channel called Globoplay Internacional. We expect this push into new markets to continue throughout 2021 and beyond.
With that said, the focus of this article is on the Brazilian version of Globoplay. More precisely, we'll show you how to unblock this streaming service outside of Brazil, so you can continue watching it from anywhere.
How to Watch Globoplay Outside Brazil
Finally, these are the 6 steps to watch Globoplay outside Brazil in 2021:
Step #1: Find the Best-Working VPN to Unblock Globoplay
To unblock and watch Globoplay outside Brazil, you need a VPN with servers found in that country (and they need to be capable of accessing Globoplay). Based on our hands-on tests, your best option right now is ExpressVPN (which comes as one of the best VPNs overall).
3,000+ VPN servers in 160 VPN server locations in 94 countries, 5 Simultaneous connections, Fast and stable connection, No activity logs or connection logs, No bandwidth limits, Strong encryption, 24/7 live chat support, and 30-day money-back guarantee.
We've been using ExpressVPN to access Globoplay for a while now – without a single issue. Aside from unblocking this streaming service, ExpressVPN also provides smooth Web speeds, perfect for high-definition streaming. In case you'd like to review your other options, head over to our guide on the best VPNs for streaming.
Step #2: Get Your VPN Subscription
Before we proceed any further, know that you need to have an active VPN subscription. So, go ahead and subscribe to ExpressVPN. Once you land on its website, pick 'Get ExpressVPN.' Then, pick a subscription plan, but know that long-term plans come with big discounts.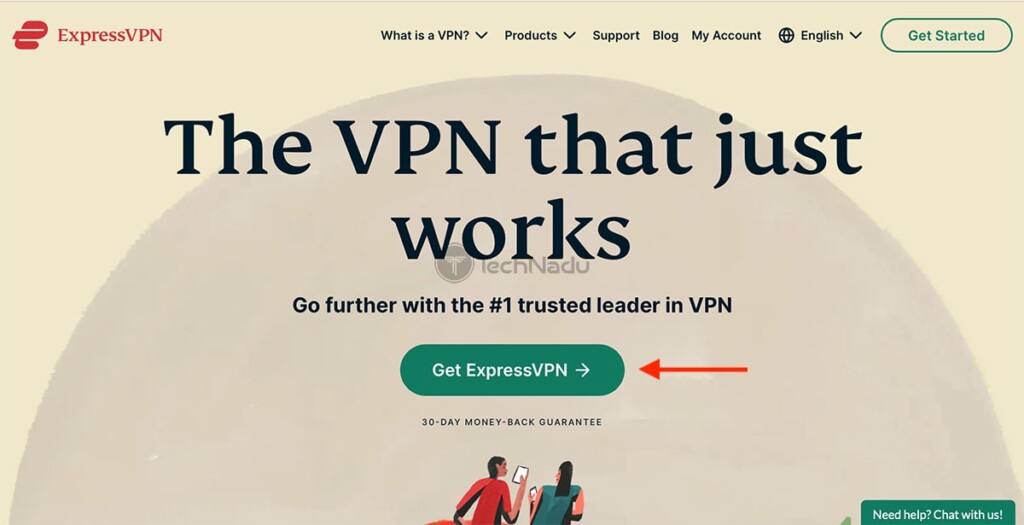 Once you provide your email address, you'll need to pick a payment method. Once done, this VPN's team will send you a confirmation email, so don't forget to check your inbox. That's when you can proceed to the next step, to activate your new VPN subscription.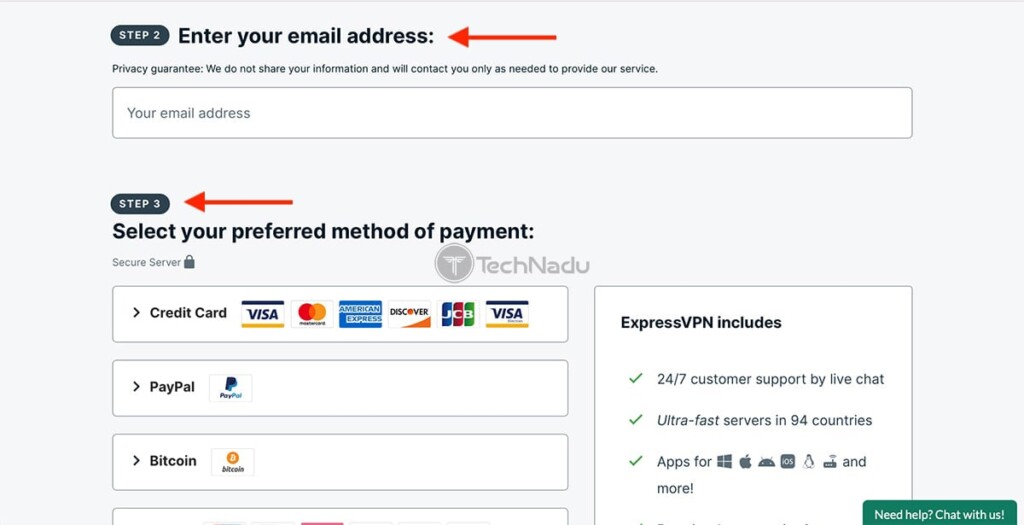 Step #3: Download & Install the VPN on Your Device(s)
Our guide on how to download, install, and use ExpressVPN will help you get started with this VPN. We've made sure to cover all 60+ of this VPN's supported devices, giving you step-by-step guides on how to install ExpressVPN. So, make sure to use the provided link.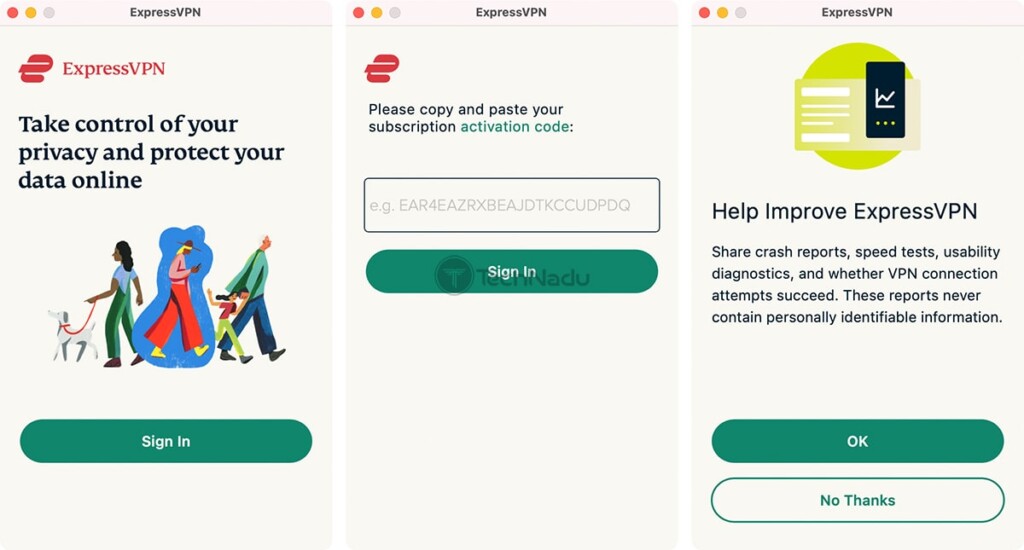 After your install ExpressVPN, don't forget to launch it for the first time. That's when you'll need to log in to your account (speaking of which, here's how to get your ExpressVPN activation code). Make sure to complete the initial setup and reach the VPN's home screen.
Step #4: Connect to a VPN Server in Brazil
To watch Globoplay outside Brazil, your device needs to obtain a Brazilian IP address. In different words, you need to connect to one of ExpressVPN's servers. So, start by clicking on the button just below the ON/OFF switch on ExpressVPN's home screen. This will open a new window, showing you various servers on offer.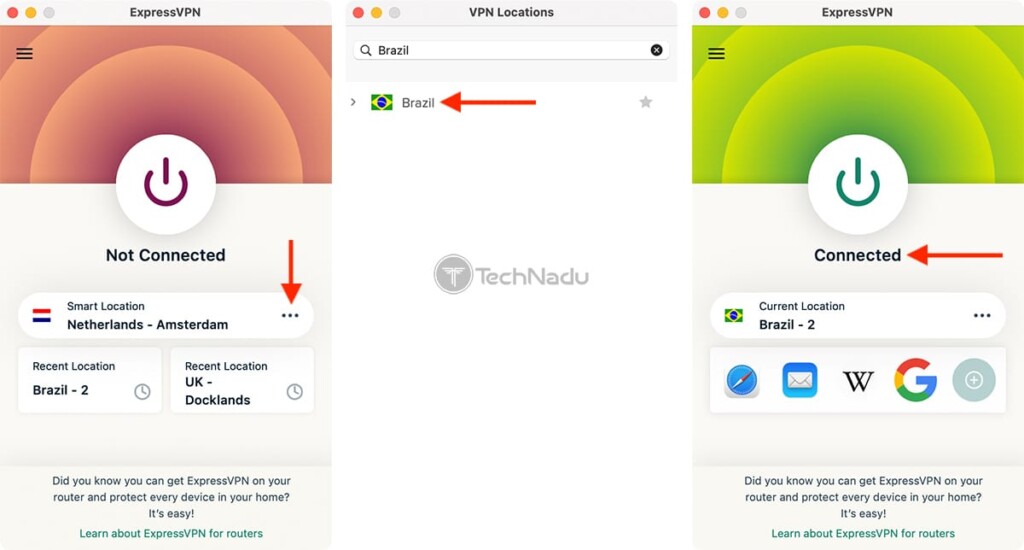 Pick 'Brazil' by either searching manually or using the top-placed search bar. Then, double-click on the country's name or any of its individual servers. Wait a couple of moments until the VPN connects you. Once its home screen turns green, you can proceed to the next step.
Step #5: Unblock & Access Globloplay From Anywhere
Now, use any Web browser to visit Globoplay's website. To access your subscription, select the profile icon in the top-right corner, and log in to your account (using your existing Globoplay credentials). Once you do so, Globoplay will open up, giving you unrestricted access to its library of movies, TV shows, music, and more.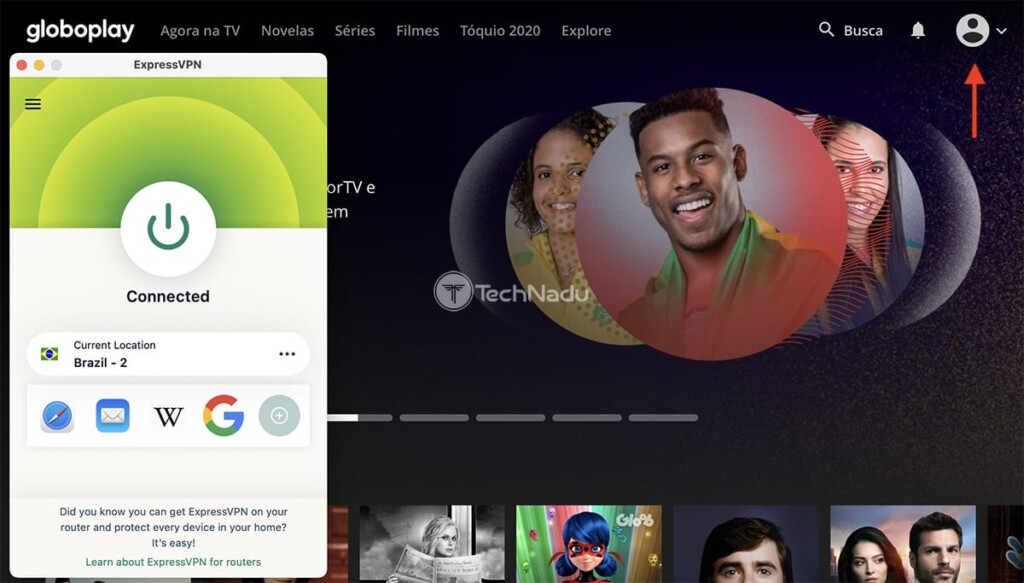 We'd also like to note that you can subscribe to Globoplay – but keep in mind that you'll need a Brazilian social security number (CPF) along with a payment method that comes from this country. So, at least in theory, you can also subscribe to Globoplay from outside Brazil if you're a citizen of that country.
Step #6 (Optional): Get Globoplay on Other Devices
Let's not forget to mention that Globoplay offers apps for various platforms, including Android and iOS/iPadOS. However, we must note that the Globoplay app is available only on the Brazilian version of Apple's App Store and Google's Play Store (if you want access to the original version of Globoplay, that is).
The chances are that you're a Brazilian citizen if you're reading this article, so you should already have access to the app. Still, if you're currently abroad, you'll want to use ExpressVPN to connect to a server in Brazil (and bypass potential limitations of your "foreign" IP address).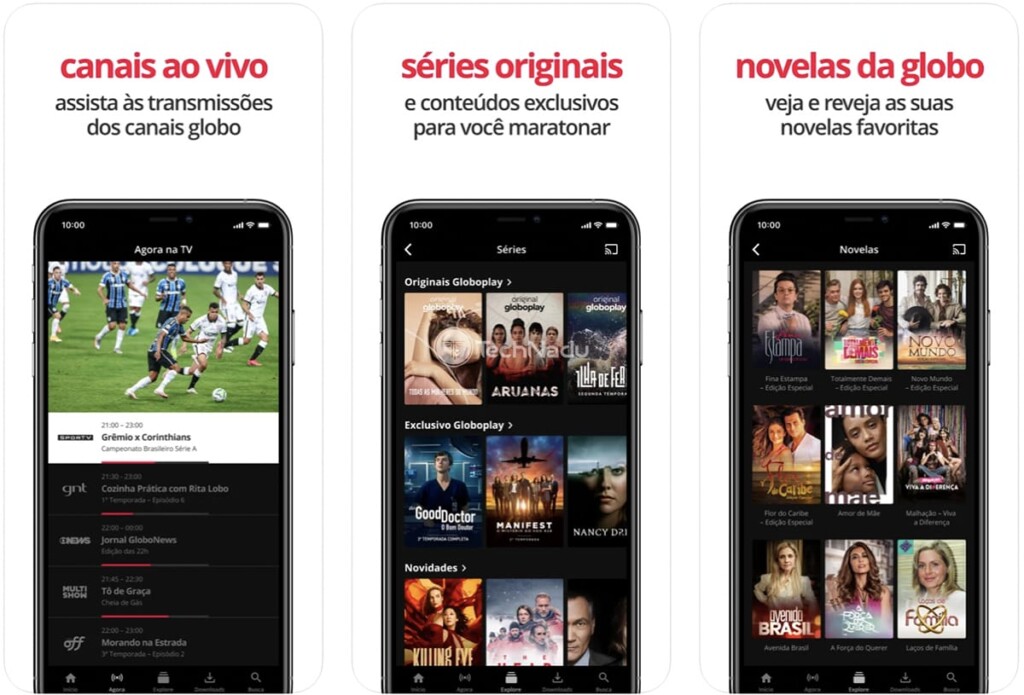 Once you download the Globoplay app, make sure to have an active VPN session before you launch it. Then, log in to your account, and you'll get to watch Globoplay outside Brazil, even on your smartphone and tablet. That's it!
FAQ
What Is Globoplay?
Globoplay, owned by Grupo Globo, is a Brazilian media streaming service that brings both original and on-demand movies, TV shows, and live TV.
What Can I Watch on Globoplay?
Globoplay offers a whole range of American and international movies and TV shows, in addition to an ever-growing number of Brazilian originals.
When it comes to Globoplay's originals, some of the most popular titles are Aruanas, A Divisão Assédio, Arcanjo Renegado, Todas as Mulheres do Mundo, Além da Ilha, and plenty more.
How Much Does Globoplay Cost?
The base Globoplay plan costs R$22,90/month (~$4.40/month). However, if you want to add live TV channels, the price goes up to R$49,90/month (~$9.60/month).
How Can I Watch Globoplay in the US?
Can I Use a Free VPN for Globoplay Outside Brazil?
No, there's no free VPN that can help you unblock Globoplay outside Brazil – as free VPNs come with limited bandwidth, and they don't offer servers in Brazil.
With that said, your pick should be a paid VPN service that has guarantees about its compatibility with Globoplay and other streaming services. More precisely, our recommendation is to choose ExpressVPN.
This is where we end our guide on how to watch Globoplay outside Brazil in 2021. If you have any questions, make sure to post them via the comments section below. And lastly, thank you for reading!