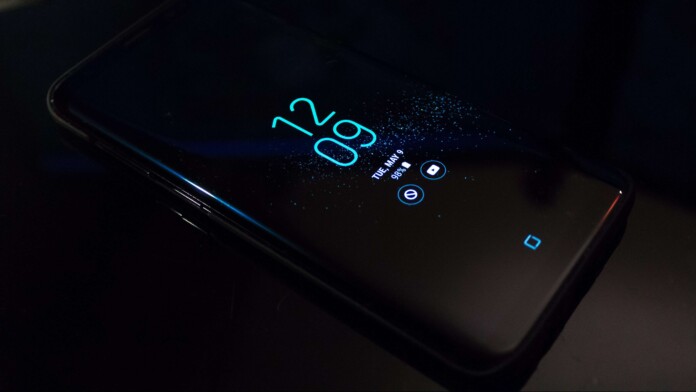 One of the best things about Android is that it's a completely open platform. You can customize it any way you want and even install apps from third-party sources. However, this often leads to malware and unauthorized data collection, which is something that can be stopped with a capable Android VPN app.
In 2018 alone, 40% more malware appeared on Android that in the previous year, and this trend is on the rise even in 2019. We've seen Trojans stealing money and Android adware infecting more than 150 million devices. And even though Android Pie comes with enhanced security, you can still do a lot on your own. Using an Android VPN, you can put an end to numerous dangers of the Web, and completely hide everything you do online.
The only question is, which is the best Android VPN app right now? Well, we can provide an answer to that question. We've taken a close look at dozens of VPNs and spent quite some time testing their claims. And of course, we've checked their Android versions and the way they protect your online identity even on-the-go.
Without any further ado, here are the 7 best VPN for Android in September 2019.
First on our list of the best Android VPNs is ExpressVPN. Compatible with Android devices as well as Windows, macOS, iOS, Linux, and more – it'll work across your full range of gadgets even if they operate on different operating systems.
Highly secure protocols, a high level of encryption, and no-logging policy mean that ExpressVPN is a go-to option when privacy and protection is your main aim. But that doesn't mean that this option will slow you down either. Boasting unlimited bandwidth and fast speeds, you'll still be able to stream your favorite shows and other forms of media without interruption. And if geo-spoofing is one of the most attractive features of using a VPN to you, ExpressVPN has got you well covered in that respect. Its constantly expanding network of servers means you can choose from over 90 countries and thousands of servers located worldwide.
On top of these great features, you've also got an around-the-clock customer support team that can be accessed via live chat or email – ideal for when you encounter any issues – and there's a 30-day money-back guarantee. This combination should give you peace of mind that you'll be receiving an excellent level of service – which is precisely why this service is one of the best VPNs you can use right now. Finally, there are many more features waiting to be discovered – so make sure to read our ExpressVPN review for more information.
CyberGhost is one of those Android VPN apps that are constantly evolving. Every few months, we see new features and increased security measures – all while keeping the application incredibly easy to use. All of those are the reasons why CyberGhost is one of the best VPNs for Android in 2019.
First of all, CyberGhost is doing its best to be as transparent as possible. You can read a lot about how this VPN service protects your data, and how it makes sure no one sees what you do online. On the one hand, it provides unbreakable encryption that cloaks your data and keeps it away from your ISP and the websites you visit. On the other hand, it does not collect your personal data – where even CyberGhost doesn't know anything about your online activities.
It's also worth mentioning that this VPN can be used to unblock websites, access the world's most popular media streaming services, and even download torrents. You'll find more than 3,700 servers, where many of them come specialized in certain online activity types. And all it takes to connect to a server is one tap on the screen. To learn more, check our CyberGhost VPN review.
Surfshark is a relatively new VPN service, but we predict it's going to be one of the most popular ones soon enough. That's because Surfshark has closely inspected its competition before its launch, managed to come up with a strong set of features, and even offer plenty of extras.
Since we're talking about the best Android VPN apps in this article, you should know that Surfshark has a highly polished app. You can use it to easily secure your Web connection, hide your IP address, encrypt your Web traffic, and even eliminate ads and trackers. Among more advanced features, you'll see that Surfshark has a 'MultiHop' feature connecting you to several servers at once, and there's also a kill-switch. The best thing is – this VPN doesn't collect your data and comes with a pristine reputation.
We could talk about this VPN for a long time – as it really comes with numerous features and offers a lot of value for its price. However, we'll leave you to read our Surfshark review, where you'll get all the information you need.
NordVPN delivers on three of the core areas that you need to keep an eye on when looking for a VPN provider – security, privacy, and speed. This is what makes NordVPN one of the best VPN for Android.
The provider has military-grade encryption that uses the latest, cutting-edge technology and CyberSec to block out other malicious digital threats – guaranteeing that your information is safe. In just a few clicks, you'll be able to hide your IP address, be protected from a DNS leak and benefit from an automatic kill switch, even when your VPN connection drops.
When it comes to accessing geo-restricted content, you should know that NordVPN features over 5,000 servers. This is actually the biggest VPN network out there. No matter which server you pick, this VPN will encrypt your data using two secure servers. This is an added protection that might be too rigorous for average home users. However, it's always good to know that you're 100% safe on the Web.
In case you'd like to learn more about all the downsides and numerous benefits of this Android VPN, take a look at our NordVPN review.
Operated by Golden Frog, VyprVPN is a fast-growing VPN provider that has users across the globe. It's a provider that features a huge range of apps for ultimate choice when it comes to compatibility and, of course, Android is among the operating systems you can use this VPN on.
VyprVPN lets you do everything a typical VPN does, including increasing your security when using public Wi-Fi and bypassing restrictive networks to access the content you want. VyprVPN excels at offering an unrestricted Internet experience despite the high level of security. This provider offers over 700 servers in more than 60 locations to choose from, a figure that is constantly rising and employs a team of engineers to guarantee fast speeds around the world. The network and service are owned and managed 100% by VyprVPN, removing third parties and further enhancing its privacy credentials.
If you're in need of support, VyprVPN has a dedicated team too, operating through email and live chat. You won't have to worry about waiting for responses either – the team is ready to answer your questions 24/7, every day of the year. But with the VyprVPN applications integrating seamlessly with a range of devices, we think you'll be up and running in no time, without needing support. Finally, read our VyprVPN review to get all the details you need.
One of the best things about IPVanish is its extensive range of user-friendly apps – including one that's specifically created for Android devices. This company has done a great job of making the whole VPN experience as effortless and intuitive as possible. You won't have any trouble along the way, right from when you sign up and install the app on your gadget through to using this VPN on more than one device.
If you do experience an issue, the 24/7 customer support means problems are noted and resolved quickly. Of course, IPVanish isn't just an Android VPN. Its apps are suitable for other devices too and you can connect your VPN to up to ten different devices. Zero traffic logging, plenty of security protocols, high-grade encryption, and anonymous torrenting, all make IPVanish a good choice if your privacy and protection are what you're concerned about.
While IPVanish does offer a money-back guarantee over a 7-day period, it's not as extensive as the 30-day guarantees some of its competitors offer. To learn more details about this VPN's offer, go to our full IPVanish review.
Even though PrivateVPN is a newcomer, it has done a lot to earn the trust of its subscribers. This VPN has closely inspected its competition, which is why it's offering a set of unique features that you won't find elsewhere.
First of all, PrivateVPN comes from Sweden – the country that's known for laws oriented toward privacy protection. It comes with a wide range of servers, even some specialized ones. You can use them to access different types of websites, stream media from the Web, play online games, and even download torrents. The only downside is that PrivateVPN doesn't bring the most polished Android VPN app. Nonetheless, the app is very easy to use, even though it doesn't have all the bells and whistles. And most importantly, you can trust this company to handle your data in the best way possible.
To see why this VPN is one of the best Android VPN apps right now, you need to read our full PrivateVPN review.
FAQ
First, you need to know your options when it comes to the best VPN for Android. As you can see, we have provided 7 of the very best Android VPN apps in 2019. Now, you have to take your own requirements into consideration. So, make sure to keep on reading this article to learn more.
Dear readers, that would be all you need to know about the best VPN for Android in 2019. We gave our best to answer all your questions. If there's something else you'd like to know, don't hesitate to post a comment below.
If you think others might want to read this article, why not share it online? You can also follow us on Twitter and like us on Facebook – and stay informed about the latest tech-related news. Thanks!