During the last couple of years, commercial VPN services have become a highly trending topic in the digital realm. We've been hearing plenty about how governments invade privacy and how social media websites are taking advantage of us. We've all been sacrificing our personal privacy for the sake of using online services that might bring some convenience to your everyday lives, at a high cost as it seems. However, there is a solution to preserving your privacy - and that solution comes in the form of VPN applications. Still, don't forget that is still just software and there's no such thing as a perfect privacy-protecting shield. That's why it's important to understand the pros and cons of using VPN applications.
Before we start digging into individual pros and cons of VPNs, let's be clear about one thing. The only effective way to be anonymous online is by using trustworthy VPN services, as these boost your security and privacy. However, we want you to have clear expectations before you set to find the best VPN. So, let's get to know VPN services a bit better by checking what kinds of benefits they bring, as well as what kinds of limitations they impost (as well as how to resolve some of those limitations).
The Pros of Using VPN Services
As you'll soon see, there are many benefits to using a VPN service. For easy navigation and to give you an overview of what to expect, here are the biggest pros of using VPNs:
1. VPNs Keep You Safe & Protected Online
A VPN is by far the safest privacy-protecting tool available to users of the public Internet. Given that you choose a quality service, you'll enjoy strong protection against Internet spying, information interception, as well as having your identity and location detected.
VPNs provide a triple layer of protective technologies. They mask the origin and destination of your data packets from snooping, they hide your IP address behind that of the VPN server and they can encrypt your data. This means that even governments won't have the resources to crack open the locks. In fact, the best VPNs use 256-bit encryption that can be typically found in large financial institutions. You can see how powerful this kind of encryption is, making your personal data inaccessible to anyone else - as long as you're connected to a secure server.
2. VPNs Are Cross-Platform Compatible
While there are other types of services that can provide some of what a VPN does, none of those options are as widely compatible with both hardware devices and Internet services as VPNs are. When it comes to pros and cons of using a VPN, this is definitely one of the biggest advantages that could persuade you into using this technology.
In principle, anything will work with a VPN, since from the perspective of a software client, the network operates as usual. The system receives and delivers the data as expected at both ends of the data transaction. In other words, VPN providers have gone out of their way to provide many flexible options for various devices and setups. Which means that there's usually a client program for a desktop operating system of your choice. There are also mobile device apps, router interface services and more.
3. VPNs Help You Unblock Websites & New Types of Content
You've surely encountered geo-restricted websites and online services. As these use different methods of checking your location, it can be close to impossible to use those services from outside their supported regions. Of course, this is yet another benefit of using VPNs, as these are the most effective tools for unblocking restricted websites. Therefore, this is perhaps one of the most important pros and it directly influences your freedom to get the information you need, from anywhere you want.
Using a VPN, you can watch the American version of Netflix, or you can access streaming platforms like Hulu, Amazon Prime Video, HBO GO, PlayStation Vue, and plenty more. Of course, this doesn't apply to US-based services only. You can unblock NRK, Globosat Play, TVNZ, Global TV and many other services that come from various different countries.
4. VPNs Help You Fight Government-Imposed Censorship
Unfortunately, there are countries in the world with governments that strictly control the flow of information. In some of those, using worldwide-popular services and websites like Facebook, Twitter, or Wikipedia is practically impossible. However, the only thing that can help you break through those restrictions is a VPN - which comes with high-end encryption and anti-blocking mechanisms.
We have a series of articles dedicated to using VPNs in countries with a high level of censorship. You can read about how to use a VPN in China without breaking the law. There are also overviews of the best VPN for China as well as the best VPNs for Turkey. In addition, you'll want to read about the countries that made VPN illegal. And of course, don't forget to check our guide that answers the question of the legality of VPN services.
5. VPNs Let You Download P2P Files Anonymously
Enjoy downloading P2P files? Well, then you surely know that many ISPs (Internet Service Providers) can throttle your Web connection if they see you visiting torrent websites. The truth is that torrenting is legal, as there are many legal torrent repositories out there. So, to avoid any kind of throttling, we recommend using a VPN and connecting a P2P-friendly server. This will hide your torrenting-related activities while making sure that you can download files in a fast manner - which is certainly one of the best pros of using VPNs (but remember to stick to legal files only, though).
To learn more about this type of VPN applications, we have our frequently updated guide to the best VPNs for torrenting. You'll also want to read how to check your torrent IP address and hide your identity while downloading P2P files.
6. VPNs Speed Up Throttled Web Connections
VPNs and the issues of Net Neutrality go hand-in-hand. The often-mentioned practice of ISPs to throttle specific types of Internet data is one that has sparked outrage from Internet users, but it can be neatly sidestepped thanks to the way the technology works.
Since the ISP can't tell what type of data you're sending and receiving with the VPN server, it has no way to apply selective throttling. So, their only choice is to throttle everything or nothing. Generally, they choose the latter and you can say goodbye to shady throttling forever. Make sure to learn more how a VPN bypasses ISP throttling.
7. VPNs Help You Save Money
Have you heard about price discrimination before? Do you know that you can buy some goods and services at different prices, in different regions? Did you know that websites track your location, showing you 'personalized' prices if you come from a larger city or even a higher-income neighborhood? Why would you pay a higher price, and why not stop this price discrimination practice? Well, with a reliable VPN, you can do just that.
By using a VPN, you get a series of servers located in various countries. As you connect to a different country, you get an IP associated with that country. This means that websites won't be able to track your 'true' location and give you a higher price. In fact, this is how you can save quite a lot of money, in the long-term. Just imagine how much money you could save the next time you book a flight and hotel room for your next trip.
8. VPNs Are The Most Affordable Privacy-Protecting Tools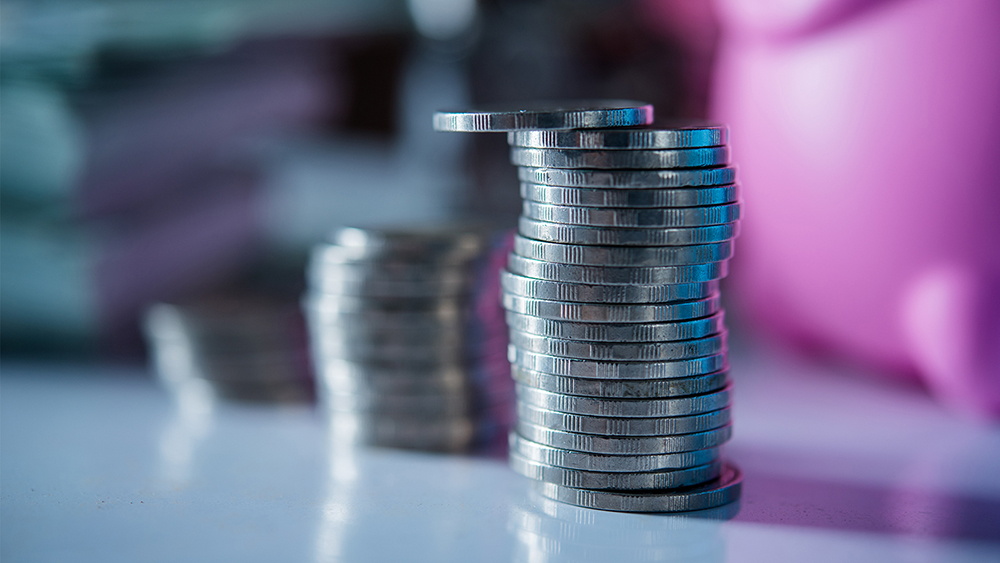 It's true that VPNs are subscription-based services. However, in comparison to other tools designed to keep you safe online, VPNs are not only more affordable but they're also the easiest method to safeguard your privacy. Plus, they usually come with different pricing schemes and a number of subscription models, allowing you to pick the one you're most comfortable with.
We recommend investing in a VPN by getting their flong-term subscriptions. Even though this requires some upfront investment, you can save plenty this way. In general, annual plans come with hefty discounts, bringing the price of their monthly plan by up to 50%. We have a very helpful article on the best VPN deals, so make sure to check it out.
The Cons of Using VPN Services
It's true that VPNs are as close to a perfect privacy-protection tool as possible. However, they don't come without any downsides. So, here are the most prominent cons to using VPN services:
1. VPNs Are Not All-In-One Security Solutions
One of the biggest cons of using a VPN is that it can give you a false sense of security. While a VPN is a powerful tool, there are plenty of Internet threats that it can do nothing about. Therefore, it's important to understand the limitations of VPN services and make sure you apply common sense to everything you do online.
For example, a VPN does nothing to prevent your online accounts from being hacked because you used a weak password, which includes using a weak password for your VPN itself! Likewise, you still need to stay away from websites that can give you malware or other dodgy software. A VPN can't protect you against your own bad habits. This is why we always recommend you to use an antivirus while browsing the Web.
What Can You Do: The optimal way to use a VPN and to be safe on the Internet, as usual, is to learn good security and privacy habits. Think twice before giving out your real email address and use a burner account if you really must. Don't open email attachments without performing a virus scan. These and other basic rules of safe surfing should still be in full effect, even if you have that VPN protection. In fact, you can only increase your safety by integrating VPN technology with smart security habits.
2. VPNs Can't Unblock Every Single Website
There's nothing wrong or immoral about using a VPN. But many people use their VPN's geolocation abilities to circumvent geoblocking of content. Therefore some services and providers have issued a blanket ban on VPNs. One major culprit is Netflix, which started to ban the use of VPNs with its service shortly after its international rollout.
With most VPNs, you'll get a proxy error message from Netflix telling you to do switch off the VPN if you want to watch it. The main way they achieve this is by banning the IP addresses of VPN servers, which is why it can be an endless game of cat and mouse as the IPs change. This is why it's always good to take a look at specialized VPNs that promise to unblock certain Web services such as DirecTV Now, SlingTV, and FuboTV.
What Can You Do: While some VPNs do still manage to get around VPN blocks, the simplest solution is to selectively exclude some of those services. Alternatively, you can choose to run your VPN on a per-device basis rather than at the router level. To learn more, we have our guide on how to bypass VPN blocks, so make sure to give it a read.
3. VPNs Are Illegal in Some Countries
The next point on our list of the pros and cons to using a VPN - we have the question of legality. Depending on where in the world you live or what Internet services you use, you could get into trouble for using a VPN or have your service canceled. Countries like China and Russia, for example, block VPN use and can legally come after you for using one.
A less serious issue is when an online service has a usage policy that prohibits VPN use. For example, the gaming platform Steam has a policy that says using a VPN to perform geo hopping can result in a ban. In practice, many of these services don't really actively enforce these policies, but if you get caught, you won't have a foot to stand on.
What Can You Do: In the case of a legal VPN ban rather than just a technical blocking issue, you really must decide whether what you want to achieve with the VPN is worth going to jail for. In the case of services that say VPNs are against their policies, you can use a similar approach to getting around VPN blocking. However, take some time to see how common actual service bans are. If it looks like the policy isn't really enforced, it might be worth risking it.
4. VPNs Can Be Difficult to Configure (On a Router)
It's generally best to set up your VPN software on your router itself. Then you know that any device connecting to the Internet through that router is covered under its protection. However, not all routers can act as a VPN client, which is what you need in order for this sort of setup to work.
Without the native ability to act as a VPN client, you may be forced to set up your VPN on a per-device basis. That's fine if you only have a few devices, but if your devices exceed the number of connections included in your VPN subscription, you might need to take action. Alternatively, you check out DD-WRT firmware if you have a capable router at your home, which might be flashed to gain VPN-related abilities.
What Can You Do: To help you resolve this problem, we've prepared a series of helpful articles. Read about how to choose a VPN router, and then check out the best VPN routers.  You should also know that some VPN providers, such as ExpressVPN, will even sell you a pre-configured unit. These will have you up and running in no time.
5. VPNs Can Slow Down Unthrottled Connections
VPNs have provided Internet users with a reliable way to bypass ISP throttling. However, if you're lucky enough to have an unthrottled high-speed connection, the added overhead of VPN protection might cause you to see a drop in its performance.
On modern high-speed connections such as gigabit fiber, the difference isn't even noticeable. Plenty of people in the world use slower ADSL connections or are even stuck with dial-up. With those slower connections, VPN overhead might be a real problem.
Additionally, the extra overhead and network hops can introduce extra latency. This is how long you wait before getting an answer back from the network. Latency is bad for real-time tasks such as video conferencing and online gaming. Generally, a total latency of less than 50ms is just fine, but when it gets into the hundreds you'll notice. Luckily, you can do a lot to speed up slow VPNs.
What Can You Do: Not all VPNs are made equal and the best strategy here is to try different ones. Do it until you find one with a performance that matched your expectations. And also, don't forget to check our overview of the fastest VPN services.
If you think this these pros and cons of using VPN are something that all VPN users should know, why not share this article on the Web? Also, don't forget to follow us on Facebook and Twitter. Thanks!