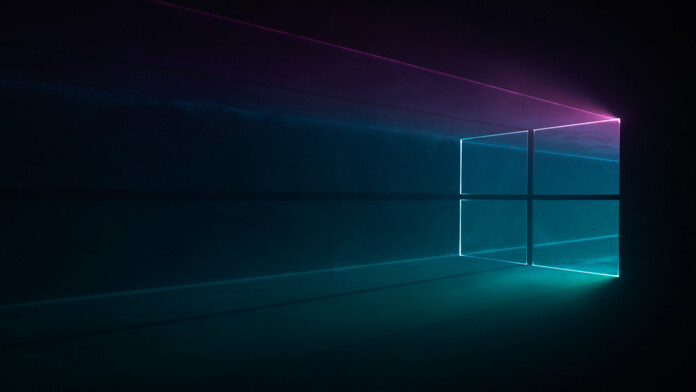 We don't have to tell you about numerous dangers lurking behind every corner on the Web. Just recently, we've witnessed dangerous ransomware/phishing campaigns, malware that comes your way through a Word document, and Trojans stealing cryptocurrency. And on top of all that, there's unauthorized data collection all around the Web. This is why we'll use this article to talk about the best solution right now – and that would be VPNs.
If you're a Windows user, you'll want to know which VPN you should use. And after testing dozens of available options trying to find the best VPN overall, we're here to give you some concrete suggestions. So, we'll dedicate this article to find the best VPN for Windows in 2019.
We'd like to say that we'll present options that bring the best possible protection right now. All of these VPNs use the latest encryption, unblock new types of content, and of course – they're specifically made for Windows PCs.
Without further ado, here are the 7 best VPN for Windows in August 2019.
ExpressVPN is an ideal VPN service for just about any kind of internet use. With servers in over 90+ countries, the VPN provider makes use of OpenVPN encryption. The encryption itself is military-grade and so is its implementation. There are no usage logs and the company has an impeccable reputation for providing great customer security.
The logs for connection are aggregated, meaning they cannot be tied to individual subscribers. You receive terrific customer service with ExpressVPN. There is 24/7 live chat customer support that you can rely on in case anything goes south. Moreover, you can use ExpressVPN on three devices simultaneously.
Want to go with ExpressVPN for Windows? Read our ExpressVPN review to get a clearer picture of the VPN.
CyberGhost is a great VPN for Windows that is suitable for overcoming censorship and bypassing content that has been blocked. Thanks to the robust security policy, great features, and military-grade encryption, CyberGhost is one of the most recognized VPNs for Windows. It does install and works like a charm on Windows, as well as on a series of other platforms.
Then, you have a 30-day money-back guarantee. CyberGhost passed every benchmark test for VPNs. Servers are available in 60 countries around the world. In addition, the service comes with very secure encryption and great speeds with HD streaming included. Even torrenting is on offer, which adds to the overall value.
Need to know more about CyberGhost VPN? Here is TechNadu's CyberGhost VPN review.
We believe that Surfshark is a true gem, as this is a relatively new VPN, and not many have heard about it still. And trust us, this one checks all the right boxes, and then some.
First of all, Surfshark comes with a native Windows application and covers other popular platforms as well. It comes with AES 256-bit encryption, plenty of servers (just enough for average users), and you can use it on an unlimited number of devices. Then, there's a very capable ad-blocker, and it fully unblocks all of the hugely popular streaming services (Netflix US, Hulu, and more).
There's truly a lot to like about this service, which is also quite affordable. To learn more, check our Surfshark VPN review.
We simply mustn't forget to mention NordVPN as one of the best Windows VPNs in 2019. This is a well-known brand that's been on the market for a long time now, and it knows how to do things right.
First of all, NordVPN comes with 5,000+ servers (check other VPNs with high server counts, by the way). It uses the strongest available encryption, has servers optimized for streaming and P2P, and it's very to use as well. Let's not forget that NordVPN does not collect any of your data, as a recent independent audit of its no-logs policy has proven.
If you'd like a hands-on and behind-the-scenes look at this VPN, we present you our NordVPN review.
Based out of Sweden, PrivateVPN is a great choice for a VPN for Windows. In fact, some of our reviewers loop upon PrivateVPN as one of the most economical VPN out there. With the service, you get a full-service VPN at a great price. Plus, you can choose from 55+ server locations around the world.
PrivateVPN also comes loaded with great surfing speeds, solid encryption, and a super smooth interface for Windows. PrivateVPN is also one of the best VPN services for using Netflix. You can use this VPN for connecting to Netflix in more than 16 different regions of the world.
Need more info on PrivateVPN? Follow TechNadu's full and comprehensive review of PrivateVPN to know more about its servers, user interface, and encryption.
VyprVPN has the uncanny tendency of revving up lightning-fast speeds when used on Windows. The VPN service has apps for every platform and the software interface is remarkably simple – which is great for new users. Armed to the teeth, VyprVPN packs in DNS leak protection, a kill switch, stealth (chameleon) mode, and a lot more.
VyprVPN commands a large network of servers that spread over 70+ countries. You can tap into this large network of servers to unblock content from around the world. The privacy policy is very strong and there is a robust OpenVPN encryption in place.
Need more insight into VyprVPN? We have you covered with a detailed technical VyprVPN review.
Buffered VPN works particularly well for Windows computers. The Hungarian VPN provider has a very high subscription rate, majorly because of the location in which it is based. At the time of writing, Buffered VPN has servers in 37 countries. While the number is fewer than most other VPNs, the servers are placed in highly strategic locations.
The software comes with DNS (Domain Name System) leak protection and a kill switch as well. Plus, there is open port detection, where you can tap into hotel Wi-Fi without a password. Buffered comes with OpenVPN encryption, which is our recommended protocol for VPN encryption.
Need a more illustrative insight into Buffered VPN? Read our comprehensive Buffered VPN review.
FAQ
Knowing your options is a good start. However, you surely have a least a few questions on your mind. So, we'll try to answer them here.
In this guide, we have explained to you the most important facets of getting a VPN for Windows. We hope this will give you a clear understanding of choosing a VPN for Windows. Since we are all at the risk of private data being sold to bidders, we recommend everybody to use a reliable VPN service.
Liked this article? If that's so, make sure to share it online. Also, follow TechNadu on Facebook and Twitter to get the latest news first. Thanks!