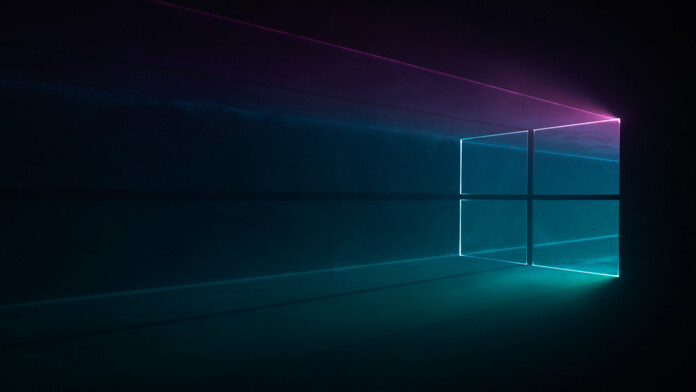 VPN services are hugely popular among Windows users all around the world, and there are numerous good reasons for that. A reliable and capable VPN allows you to access 'locked' or censored content from any location. A VPN for Windows also encrypts data packets to help you protect your privacy inside the home or while using a public Wi-Fi. All you need to know is which to use – and you've come to the right place. We'll talk about the best VPN for Windows in 2018.
The versatility of the VPNs available means that different VPN services for Windows might satisfy different types of users. To make sure everyone has their interests covered, we have selected five of the best VPNs for Windows. Keep on reading to learn more.
5 Best VPNs for Windows PCs As Of December 2018
We have set out to test and review dozens of different VPN providers. Here are five of the best VPNs for Windows that won't disappoint you.
1. ExpressVPN
ExpressVPN is an ideal VPN service for just about any kind of internet use. With servers in over 94 countries, the VPN provider makes use of OpenVPN encryption. The encryption itself is military-grade and so is its implementation. There are no usage logs and the company has an impeccable reputation for providing great customer security.
The logs for connection are aggregated, meaning they cannot be tied to individual subscribers. You receive terrific customer service with ExpressVPN. There is 24/7 live chat customer support that you can rely on in case anything goes south. Moreover, you can use ExpressVPN on three devices simultaneously.
Want to go with ExpressVPN for Windows? Read our full review of ExpressVPN to get a clearer picture of the VPN.
2. CyberGhost
CyberGhost is a great VPN for Windows that is suitable for overcoming censorship and bypassing content that has been blocked. Thanks to the robust security policy, great features, and military-grade encryption, CyberGhost is one of the most recognized VPNs for Windows. It does install and works like a charm on Windows.
Then, you have a 30-day money-back guarantee that lets you test the service. CyberGhost passed every benchmark test for VPNs. Servers are available in 60 countries around the world. In addition, the service comes with very secure encryptions and great speeds with HD streaming included.
Need to know more about CyberGhost VPN? Here is TechNadu's in-depth review of CyberGhost VPN.
3. PrivateVPN
Based out of Sweden, PrivateVPN is a great choice for a VPN for Windows. In fact, some of our reviewers loop upon PrivateVPN as one of the most economical VPN out there. With the service, you get a full-service VPN at a great price. Plus, you can choose from 56 server locations around the world.
PrivateVPN also comes loaded with great surfing speeds, solid encryption, and a super smooth interface for Windows. PrivateVPN is also one of the best VPN services for using Netflix. You can use this VPN for connecting to Netflix in more than 16 different regions of the world.
Need more info on PrivateVPN? Follow TechNadu's full and comprehensive review of PrivateVPN to know more about its servers, user interface, and encryption.
4. VyprVPN
VyprVPN has the uncanny tendency of revving up lightning fast speeds when used on a Windows interface. The VPN service has apps for every platform and the software interface is remarkably simple for new users. Armed to the teeth, VyprVPN packs in DNS leak protection, a kill switch, stealth (chameleon) mode, and a lot more.
VyprVPN commands a large network of servers that spread over 60+ countries. You can tap into this large network of servers to unblock content from around the world. The privacy policy is very strong and there is a robust OpenVPN encryption. The connection logs are refreshed every 30 days and no usage logs are stored.
Need more insight into VyprVPN? We have you covered with a detailed technical review of VyprVPN.
5. Buffered VPN
Buffered VPN works particularly well for Windows computers. The Hungarian VPN provider has a very high subscription rate, majorly because of the location in which it is based. At the time of writing, Buffered VPN has servers in 45 countries. While the number is fewer than most other VPNs, the servers are placed in highly strategic locations.
The software comes with DNS (Domain Name System) leak protection and a kill switch as well. Plus, there is open port detection, where you can tap into hotel Wi-Fi without a password. Buffered comes with OpenVPN encryption, which is our recommended protocol for VPN encryption.
Need a more illustrative insight into Buffered VPN? Read our comprehensive review of Buffered VPN.
What Else to Know About Buying a VPN for Windows?
Knowing your options is a good start. However, you surely have a least a few questions on your mind. So, we'll try to answer them. Keep on reading to learn more.
Why Do You Need a VPN for Windows?
We have seen governments press the 'snoop' button big time over the last few years. Even after some startling revelations, the government machinery in several countries has continued snooping on Internet sessions of citizens. So much so, some governments have passed laws that allow them to conduct surveillance.
Thanks to revolutionaries like Snowden, people around the world have finally started waking up to the injustice. More and more people around the world are taking their privacy seriously. A VPN app for Windows is the top solution for those who want to protect their privacy online. Moreover, a VPN also helps you access websites that are blocked by ISPs.
Government control of content that you can or cannot see is a dangerous thing. You could be stopped from getting unbiased news. The VPNs that we have included in this guide will help you pretend to be in a different country and overcome censorships and geo-restrictions. It's all about claiming your own online freedom.
How to Set up a VPN on Windows 10?
All the VPNs we have included in this article come with custom Windows software. For the vast majority of Windows VPNs, all you need to do is subscribe, download the software, and install it. This is basically the easiest method of using a VPN. Just in case you need it, here is a manual guide to setting up a VPN for Windows 10.
After you have subscribed to the VPN, fetch the following information:
The name or address of the VPN server;
The VPN encryption protocol;
Credentials (username and password) to connect to the server.
In case your VPN provider specifies a particular connection name, you might have to get that as well. While it is rare, a VPN may require you to configure your proxy settings manually. If that happens, you will need to get the proxy number and the IP address from the VPN service provider. For more information, here's how to install a VPN on Windows.
Is it Safe to Use a Free Windows VPNs?
There are more than a few free VPNs for Windows. But the large majority of these VPNs can be safely tagged as highly rough when it comes to handling your data. As such, you should not trust them with sensitive data. The good news is that some VPNs offer a free and secure service.
Only some VPNs offer secure free service. So if you need a VPN service that is free, you should stick to those only. That will prevent people from tracking your metadata and snooping into your web browsing history. While these VPNs will provide you with strong security and full privacy, the number of features is drastically reduced.
Which VPN Protocols Should You Use on Windows?
As you surely know, Windows is perhaps the most flexible platform out there. Therefore, it's not as surprising to know that every capable VPN brings a selection of VPN protocols to choose from. We're talking about terms such as PPTP, L2TP, IPSec, IKEv2, and OpenVPN.
If we want to keep things as simple as possible, we could say that OpenVPN is by fast the best option out there. It brings strong security, in addition to fast speeds with minimal throttling. However, plenty more could be said on this topic – so, here's our article on the best VPN protocols out there.
How to Choose the Best VPN for Windows?
So, it all comes down to how to choose the best VPN for Windows. And as you can imagine, there are numerous options out there that can easily overwhelm you. So, let's start with the basics.
First, we recommend reading our article on how VPNs work. This will give you a chance to learn how to differentiate VPNs and how to know which offer works for you. Then, you need to think of your planned online activities. For example, there are VPNs for torrenting and VPNs for streaming. Finally, our VPN Buyer's Guide should be more than you'll ever need to make the final decision.
Final Thoughts
In this guide, we have explained to you the most important facets of getting a VPN for Windows. We hope this will give you a clear understanding of choosing a VPN for Windows. Since we are all at the risk of private data being sold to bidders, we recommend everybody to use a reliable VPN service.
Liked this article? If that's so, make sure to share it online. Also, follow TechNadu on Facebook and Twitter to get the latest news first. Thanks!