The most heated discussions online right now are centered around NFTs. As many believe, NFTs are the next step in modern art, dependent on today's cutting-edge technologies. However, like other aspects of our digital world, NFTs are prone to scams, cryptocurrency hacking, and other malicious actions. That's the reason why we need to talk about the best VPNs for NFTs. 
In this guide, we'll show you how to buy and sell NFT art safely, paying attention to creating a safe digital environment for your crypto transactions. That's because NFTs are sold and bought using cryptocurrencies. Those are more secure than traditional payment methods, but they're also vulnerable to a whole new breed of threats.
Our team has been following the global NFT market for a while now, especially its cybersecurity aspect. So, let's talk about the best VPNs for NFTs, how to use them to secure your crypto transactions and plenty more. 
How To Buy and Sell NFT Art Safely
Just like any other type of digital art, NFTs can be bought using specialized marketplaces. You can use those to sell your art as well. Keep on reading to learn more.
How to Buy NFT Art
Buying NFT art is a much easier and quicker process than selling (minting) it. Here are the steps you need to take to buy your first NFT. 
1. Before doing anything else, decide which VPN you'll use (we recommend ExpressVPN).
2. Set up ExpressVPN on the device(s) you'll use to access your crypto wallet.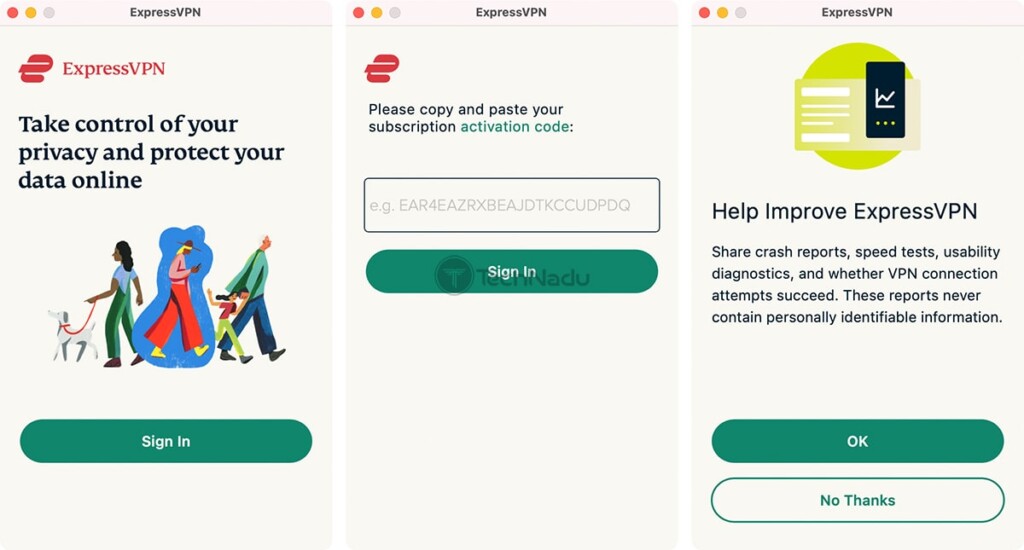 3. Launch ExpressVPN and connect to a secure VPN server.
4. Create a digital wallet using (for example) Coinbase Wallet or Metamask.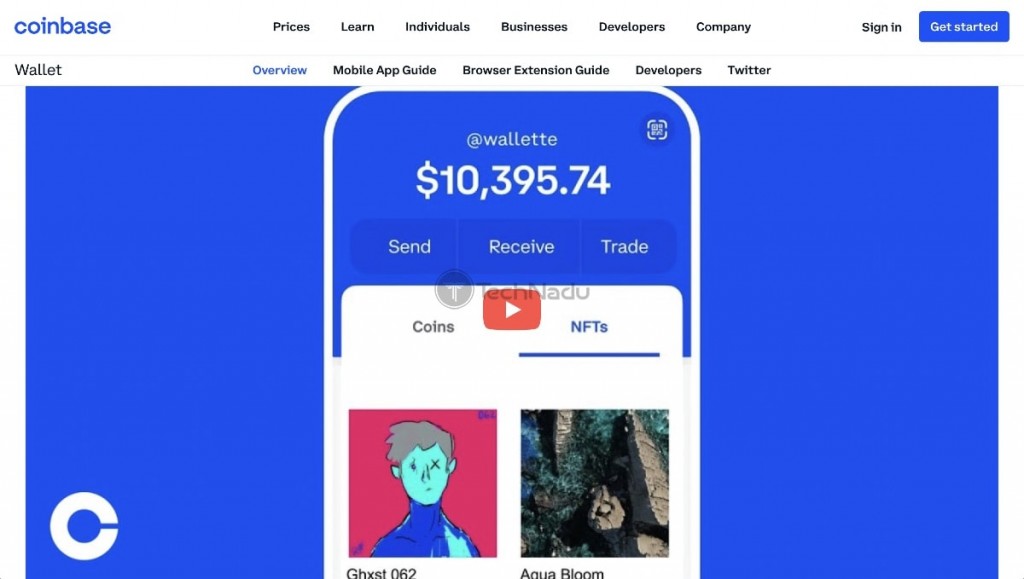 5. You'll need to add funds (Ether) to your newly created digital crypto wallet. 
6. To obtain funds, use a reputable cryptocurrency exchange like Coinbase or Robinhood.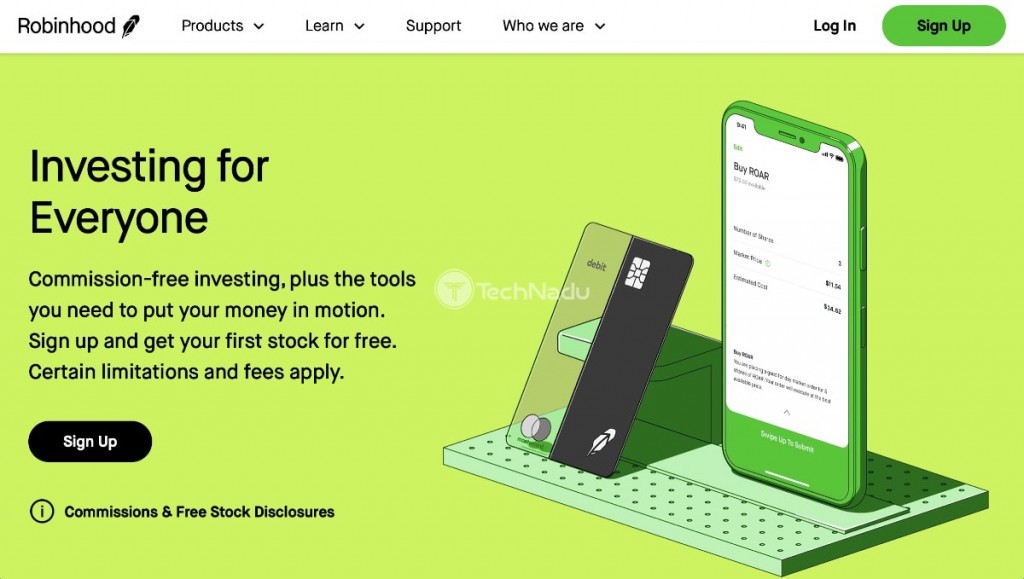 7. Pick an exchange, create an account, place your order, and make your payment.
8. Make sure to enter your wallet's address to get your newly acquired Ether.
9. If you've acquired Ether, you need to find an Ethereum-based NFT marketplace.
10. Use a trustworthy NFT marketplace, such as OpenSea. Open it in your browser.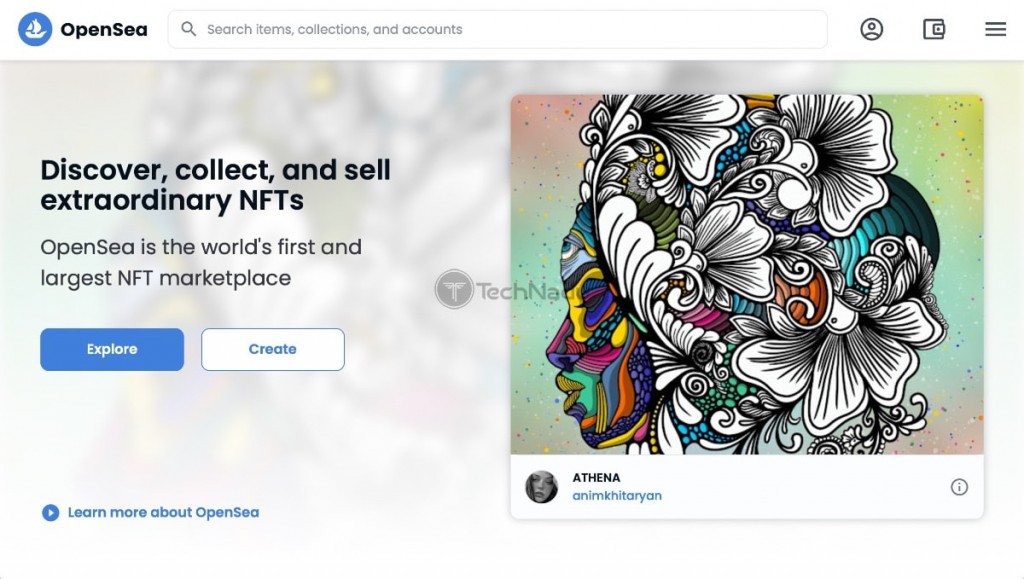 11. Click on 'Explore' and pick the type of NFT art you're looking to acquire.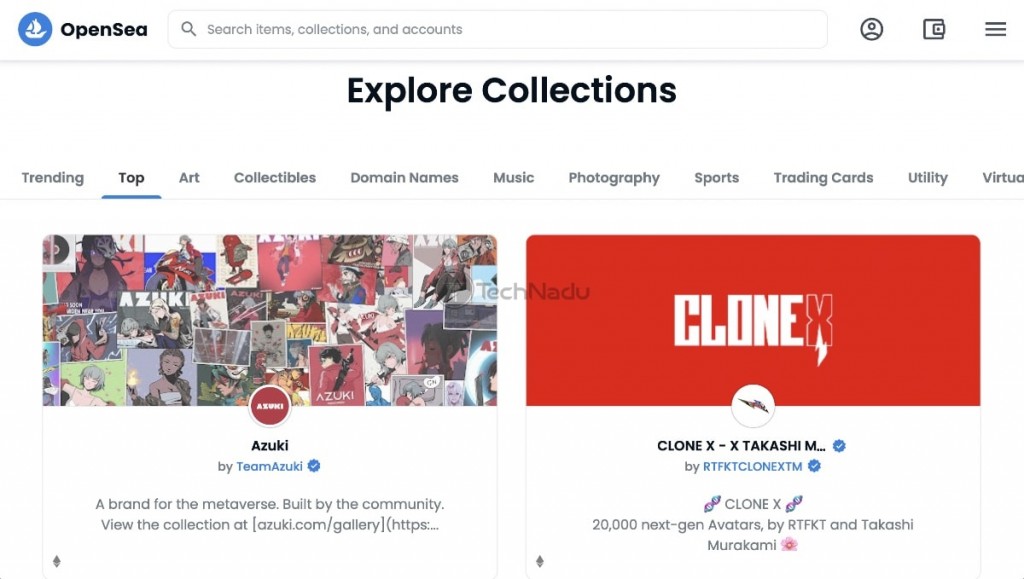 12. Once you pick an individual NFT, you'll see two options: 'Buy Now' and 'Make Offer.'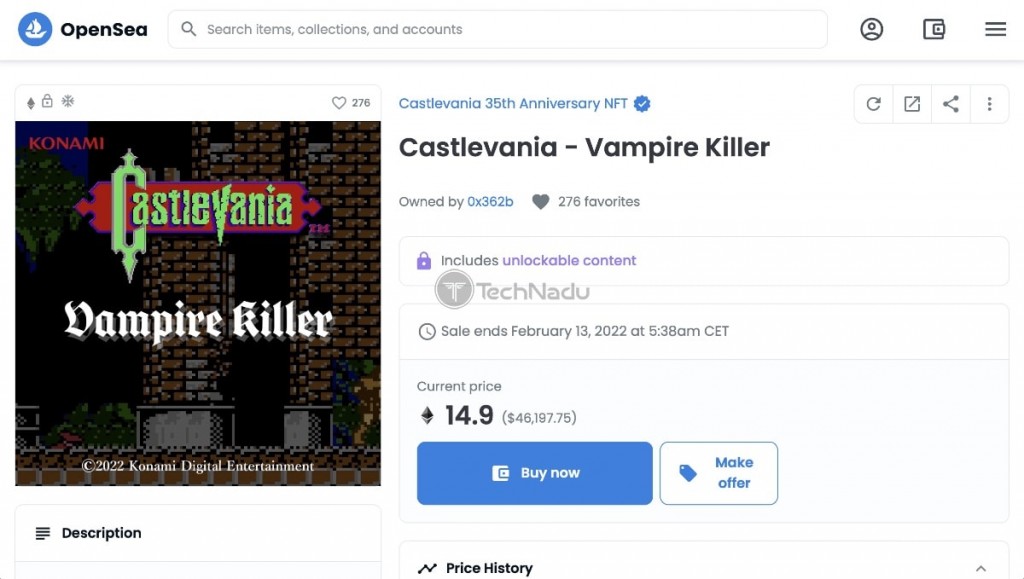 13. If you'd like to buy the NFT immediately (without bidding), click on 'Buy Now.'
14. If you'd like to place your bid, click on 'Make Offer.'
15. Remember that you'll need to pay for the chosen NFT, including a "gas fee."
16. Based on how you decided to proceed, follow your chosen marketplace's instructions.
17. Once you buy the NFT, you can add it to your wallet. 
We made sure to give you a general guide on how to buy NFT art, giving you some room to choose the marketplace you're comfortable using. Remember that NFT marketplaces are based on individual types of blockchains, meaning they support specific cryptocurrencies. 
For example, let's take OpenSea. This is the world's most popular NFT marketplace, currently supporting the following blockchains: Ethereum, Polygon, and Klaytn. 
Ethereum is perhaps the most popular type of NFT-supported blockchain right now, but it comes with gas fees (extra fees you'll need to pay per each transaction – when buying and selling NFTs). Polygon is a popular alternative without any gas fees while supporting cryptocurrencies like ETH, USDC, and DAI. 
How to Sell (Mint) NFT Art
Before you can sell your NFT, you need to prepare your art for listing (also known as – minting). So, here are the steps to mind and sell your NFT art: 
1. Pick a VPN you'll use to protect yourself (our #1 recommendation is ExpressVPN).
2. Then, install ExpressVPN on any device you'll use for your digital wallet.
3. Launch the VPN and connect to any server to secure your connection.
4. Pick an NFT marketplace you'd like to use (the most popular option is OpenSea).
5. Make sure to check which blockchain (cryptocurrency) your chosen marketplace uses. 
6. Create your crypto wallet (Coinbase Wallet) based on your chosen marketplace.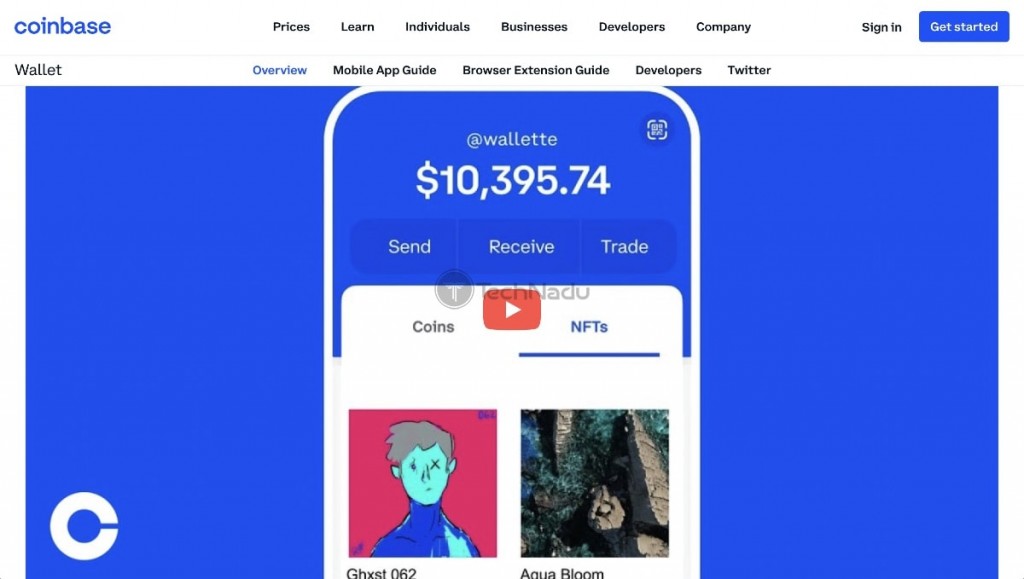 7. Add funds to your crypto wallet (if you need funds to mint your NFT) via Coinbase.
8. Return to your chosen marketplace. Create a new account if you don't have one.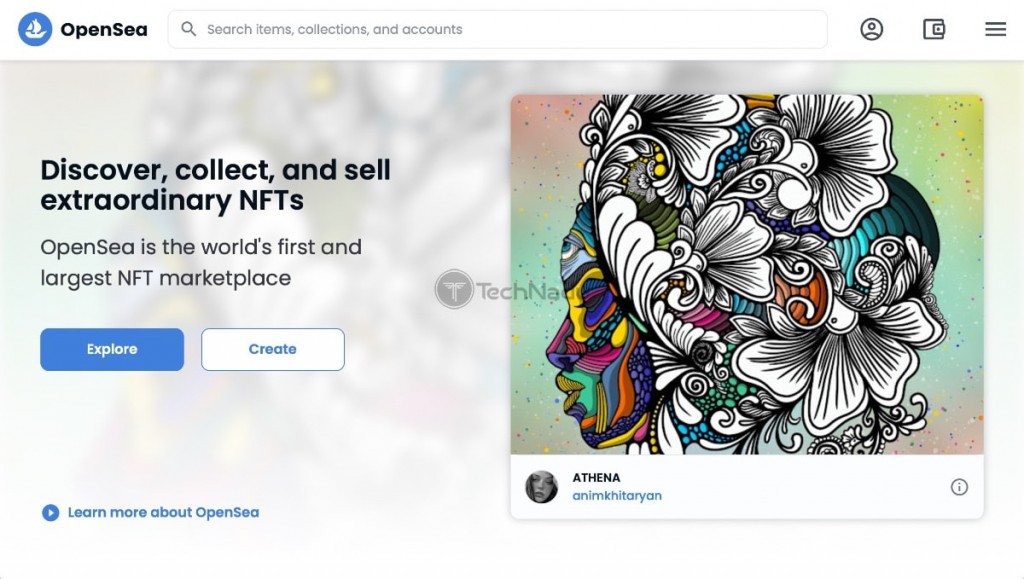 9. Your marketplace will offer a tutorial on creating an NFT. Like this one.
10. Once you upload your file, set a price for your NFT and mint your art. 
11. When you sell your NFT, feel free to transfer your funds to your wallet. That's it!
We decided to give you a general guide on selling your NFTs while also giving you some options for selling your art. However, note that NFT marketplaces support only specific blockchains (cryptocurrencies). 
In general, the most popular blockchain platform for NFTs is Ethereum. If you decide to go with that one, you can use Coinbase Wallet for your wallet and OpenSea for your marketplace. Aside from that blockchain platform, marketplaces can also support Binance, Litecoin, EOS, Tron, Cosmos, Polkadot, Tezos, and plenty more. 
And when it comes to associated costs, creators typically need to pay a one-time registration fee. You might also need to pay a "gas fee" when minting your NFT, but that depends on your chosen blockchain platform.
Best VPN for NFT
Based on our hands-on experience, these are the 5 best VPNs for NFTs, no matter if you plan on buying or selling one: 
1. ExpressVPN – Best VPN for NFTs Overall
| | |
| --- | --- |
| Data Encryption | AES-256 / ChaCha20 |
| VPN Protocols | OpenVPN, Lightway, L2TP/IPsec, IKEv2. |
| Data Logging | No data logging (audited). |
| Crypto-Payments | YES (Bitcoin / BitPay) |
When dealing with NFTs, you need the best possible protection for your data provided by a VPN that doesn't track your online activity. That's why we don't have to think hard about which VPN to recommend. So, at the moment, the best VPN for NFTs would be ExpressVPN.
This is a highly reputable VPN service, available on the global market for more than a decade now. During that time, ExpressVPN developed a highly sophisticated security system. You can count on AES-256 or ChaCha20 encryption, both of which are state-of-the-art. Then, there's a range of VPN protocols, letting you optimize your Web connection's security and speed.
Aside from that, ExpressVPN offers a sizeable server fleet. You get 3,000+ servers found in 90+ countries, giving you many options in terms of nearby and remote connections. If you're in a country where crypto wallets aren't available, ExpressVPN helps you unblock those digital services. So, it does more than protect your NFT-related activities.
We'd also like to note that ExpressVPN doesn't log your private data. It has been independently audited in the past as well. That means you can trust this VPN to protect your Web connection and fight against online trackers that can endanger your crypto transactions.
If you wish to learn more, turn to our ExpressVPN review.
PROS
Incredibly secure VPN service.
Available on any platform out there.
High-end data encryption and protocols.
No data logging whatsoever. 
Helpful customer support.
CONS
No in-depth customization.
Very fast, but not the fastest.
2. NordVPN – Best VPN for Security
| | |
| --- | --- |
| Data Encryption | AES-256 / ChaCha20 |
| VPN Protocols | OpenVPN, NordLynx, IKEv2. |
| Data Logging | No data logging (audited). |
| Crypto-Payments | YES (CoinPayments / various currencies). |
NordVPN is one of the most secure VPNs, offering a whole range of advanced techniques to keep your data safe. It's also a long-standing VPN service, known for evolving its services in a very raping manner. So, if you're after high-end security, here's why NordVPN is a great option.
First and foremost, NordVPN is capable of creating an ultra-safe VPN tunnel. By default, it uses NordLynx, which is the VPN's own spin on the WireGuard protocol. It's lightweight, doesn't need a lot of resources to run, and works great on any Web connection. However, you can also choose OpenVPN and IKEv2, both of which are very secure and safe.
No matter which protocol you pick, you'll get AES-256 or ChaCha20 encryption method. That works across NordVPN's 5,300+ servers, scattered across 60+ countries. Compared to ExpressVPN, NordVPN has more servers, but they're found in a smaller number of countries. So, pay attention to that difference if you care about VPN connections to specific countries.
Let's not forget to say that NordVPN offers specialized servers as well. Using those, you can encrypt your traffic twice, obfuscate your data by using smaller packets, as well as access the Tor network. There are also servers for P2P traffic. 
To dive deeper into this VPN, head over to our NordVPN review.
PROS
High-end security. 
High-end encryption.
Works on any device out there. 
Specialized servers on offer.
Live chat support is available.
CONS
Slower than its competitors.
Requires some fine-tuning.
| | |
| --- | --- |
| Data Encryption | AES-256 / ChaCha20 |
| VPN Protocols | OpenVPN, IKEv2, WireGuard |
| Data Logging | No data logging. |
| Crypto-Payments | YES (Bitcoin / BitPay) |
CyberGhost is one of the rare VPNs to offer a straightforward interface – while also offering incredibly powerful data protection. This is an all-in-one VPN that does it all for you, without much fine-tuning. And now, here's why this is one of the best VPNs for NFT as well.
Following the latest VPN industry trends, CyberGhost is powered by WireGuard coupled with ChaCha20. That should put your mind at ease, as that combination encrypts and protects your data in a highly reliable way. However, you can still use other protocols based on the level of security you need, such as OpenVPN, for example. 
This VPN has an extensive server fleet, with more than 7,500+ servers on offer. Those are found in 90+ countries. Since this VPN is excellent for unblocking sites, it can help you reach crypto wallets and NFT marketplaces that might not be available in your country. However, it also works great for various other types of websites.
Based on our tests, CyberGhost unblocks a vast range of streaming sites. It also provides servers specialized for torrenting and gaming. So, if you want a VPN for protecting your NFT-related activities but also want one for entertainment and website unblocking, CyberGhost comes as a very interesting pick. 
We've barely scratched the surface here. So, if you want to discover more, don't forget to read our CyberGhost VPN review.
PROS
Great general-use option.
Sizeable server fleet. 
High-end data security. 
No data logging.
Supports crypto payments.
CONS
Can be slow unless optimized. 
Missing a more recent audit.
| | |
| --- | --- |
| Data Encryption | AES-128, 256 / ChaCha20 |
| VPN Protocols | OpenVPN, WireGuard, IKEv2/IPsec. |
| Data Logging | No data logging. |
| Crypto-Payments | YES (Bitcoin, Ethereum, Litecoin…) |
Since we're talking about the best VPNs for NFTs in this guide, many of you already have a lot of cyber-sec knowledge. With that said, many of you are after a more advanced VPN. That's precisely where Private Internet Access comes into play.
A unique thing about Private Internet Access is its level of customization. You're free to choose from multiple protocols, all of which are ultra-secure. However, you can go one step further and choose a custom level of encryption (AES-128 or AES-256), the type of data transport, the size of your packets, and you can adjust your ports. 
This VPN also comes with a highly customizable interface. It can be as simple or as complex as you want it to be. That's because it uses individual building blocks, letting you optimize its interface based on your planned online activities. With this VPN, you'll feel like a pro when buying or minting your NFT creations.
You'll also be happy to know that Private Internet Access has more than 35,000 servers. That gives you an unlimited number of options for creating VPN connections. However, if you plan to use very remote connections, you'll need to optimize this VPN's settings to get the fastest possible speed.
To learn more about the aforementioned features, turn to our Private Internet Access review.
PROS
Plenty of fine-tuning available.
Astonishingly extensive server fleet.
Ultra-secure protocols and encryption.
Apps for any platform out there.
24/7-available customer support.
CONS
Slow unless fine-tuned. 
Heavy on VPN terminology. 
5. Surfshark – Best VPN for Inexperienced Users
| | |
| --- | --- |
| Data Encryption | AES-256 |
| VPN Protocols | OpenVPN, WireGuard, IKEv2. |
| Data Logging | No data logging (audited). |
| Crypto-Payments | YES (various cryptocurrencies). |
We'll end our list of the best VPNs for NFTs with something very simple. If you want to automate your VPN connection and protection, and if you need something simple to use, you'll find Surfshark to be a great pick. So, here's why we recommend this VPN.
Even though Surfshark looks simple, it's backed by incredibly powerful encryption. It uses AES-256, the VPN's industry standard. That encryption is coupled with OpenVPN, IKEv2, and since recently – WireGuard. All it takes to secure your connection is to launch Surfshark and pick a server. That VPN will do everything else for you. 
Keep in mind that Surfshark doesn't come with a lot of fine-tuning, as expected from a VPN as user-friendly as this one. Despite that, it comes with incredibly smooth performance. When using this VPN to create connections to both nearby and remote servers, you can expect it to perform admirably. So, you get speed and security in a single package.
Surfshark isn't only usable for securing your NFT-related activities. You can use it also for media streaming (it unblocks any streaming platform out there), torrenting, and general Web browsing. So, it's a general, all-in-one, VPN service.
We have plenty more to say about this VPN. So, to discover more, go to our Surfshark review.
PROS
Fully-automated VPN service.
Incredibly easy to use.
High-end protocols.
No data logging whatsoever.
Always available customer support.
CONS
No fine-tuning available.
Medium-sized server fleet.
What Is an NFT? 
By definition, an NFT is a piece of data stored on a blockchain, which can be used as a digital ledger. That's how NFTs can be sold and traded.
Sounds confusing, right? Well, in simpler terms, we can say that NFT can be any piece of data. However, NFTs work best for visual data types (at least for now). That's why NFTs are typically images and animations, which have their sole owner. 
In a way, NFTs are very similar to classic paintings found in private collections around the world. Those paintings are unique. There's only a single owner of a single painting. Therefore, if that painting was acquired via legal means, its previous owners are known. The same principle applies to NFT works of art.
What Does NFT Stand For?
NFT stands for – Non-Fungible Token. So, in other words, NFTs are non-replaceable and unique types of tokens (data). 
The word token is used here in a broad yet specific sense. NFTs aren't a single type of data. They can be anything their creator can think of – an image, video, audio, text-based content, or even a single sound.
How Do NFTs Work?
NFTs work by relying on a specific type of blockchain. They are part of a certain blockchain, which is how their ownership can be easily reviewed.
In general, most NFTs are part of the Ethereum blockchain. You've probably heard of Ethereum or Ether in the past, so you know that we're talking about a cryptocurrency here. Unlike other cryptocurrencies, Ethereum's blockchain saves additional types of data, making NFTs possible.
Once an NFT is minted, it becomes digitally signed by its creator. In other words, that NFT becomes owned by a specific individual. That individual can later sell their NFT, transferring the rights along the way. Ethereum's blockchain saves all those changes, which is what makes NFTs unique and one-of-a-kind.
What Kind of NFTs Are There? 
Pretty much anything can be an NFT – as long as its data can be digitally signed in some form. However, right now, NFTs are typically associated with works of art.
With that said, NFTs are most often images, animations, videos, illustrations, audio files, and similar. Interestingly enough, perhaps the most successful NFT artist right now is Beeple (Mike Winkelmann), who managed to sell his NFT collage of images for $69 million.
Do I Really Need a VPN for Buying and Selling NFTs? 
Yes, you need a VPN when buying or selling NFTs – as you'll want to protect your crypto transactions. Here are more reasons why you should use a VPN:
Protect Sensitive & Private Data: When interacting with NFT marketplaces and digital crypto wallets, those websites and/or apps log your sensitive data. For example, your IP address can point to your exact location. If you value your privacy and want to sell NFT anonymously, using a VPN helps you obfuscate your sensitive data. 
Protect Your Crypto Transactions: The point of crypto transactions is in their anonymity. Still, that doesn't mean that malicious actors won't track your wallet ID, trying to target accounts that hold a lot of funds. Aside from doing your best to anonymize your transactions, a VPN will also help you encrypt (obfuscate) your transactions.
Unblock Crypto Wallets and Marketplaces: Cryptocurrencies are still unregulated in many countries around the world. Therefore, as a precautionary measure, crypto wallets and marketplaces aren't accessible everywhere. You need a VPN capable enough to bypass geo-restrictions to overcome that obstacle, which is the most effective way to unblock websites.
FAQ
Is It Legal to Buy and Sell an NFT Using a VPN? 
Yes, it's legal to use a VPN when dealing with NFTs. They protect your right to privacy, making them legal and safe to use in most countries.
Still, some countries (a very small group, though) have banned VPNs or are trying to regulate their use via legal means. So, you need to be aware of your local rules regarding VPN services.
Here's where VPNs are made illegal. And if you need more information, here's whether VPNs are legal or illegal to use.
What's the Best VPN for Crypto Trading? 
As per our findings, the best VPN for crypto trading is ExpressVPN, as it provides high-end security while ensuring that your privacy is protected more than well.
Here's our guide to the best VPNs for crypto trading if you need additional options. Using those, you can anonymize your crypto transactions, ensuring that your NFT investments are not being tracked by anyone else. 
What's the Best VPN for Buying and Selling NFTs?
The best VPN for buying and selling NFTs would be ExpressVPN. That's perhaps the only VPN that checks all the right boxes when it comes to handling NFTs.
Remember that ExpressVPN is suitable even for complete beginners, even though it comes with an advanced set of features. It encrypts your data and gives you access to thousands of servers, which is what you'll need when selling or buying NFTs.
What's the Best VPN Location for Buying/Selling NFTs?
It doesn't really matter which VPN location you pick when buying or selling NFTs. What matters is to connect to a VPN server that can obfuscate your data. 
It's true that not many countries have regulated NFTs and their underlying crypto trading. Still, what matters is the home country of your crypto wallet and your chosen NFT marketplace. 
So, if you'd like to gain access to crypto wallets not available in your country, pick a server in a country where that kind of digital service is available.
Can I Use a Free VPN for NFTs? 
No, you can't use a free VPN for NFTs due to their usability restrictions and the lack of security that most free VPNs bring.
Pretty much every free VPN is limited in one way or another. They come with limited bandwidth, strict data allowance, or limited speed. On top of that, they don't use the highest possible level of encryption, leaving some room for your data to get exposed on the Web.
If you'd like to keep your budget under control, check our guide to the best VPN deals, which we make sure to update very often.
Those would be all on the best VPNs for NFTs, allowing you to buy and sell NFTs while ensuring your privacy is protected. If you have any questions, use the comments section below. Thank you for reading!