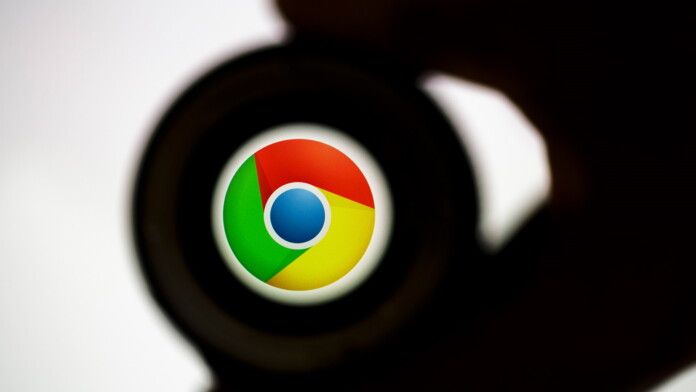 Chrome is the only browser in the world with over 2 billion installs. And it accounts for close to 70% of the global Web browser market share. Even though it comes with numerous security-related measures, using a VPN with Chrome will help you stay clear of Internet Service Provider (ISPs), invasive corporations, and even snooping governments. And the only solution to achieve total protection is by using a VPN application.
We have to say that Google has been doing a good job of keeping Chrome secure. It now blocks abusive ads on websites and prevents malicious code from entering your system. However, it does nothing when it comes to unauthorized data collection. In fact, Google collects plenty of personal information about your Web browsing habits on its own. That is why you need to have the VPN extension for Chrome – to make sure your data stays truly yours.
The best Chrome VPN will also allow unrestricted access to geo-restricted, blocked, and censored services and websites from anywhere. And we'll also say that Chrome VPN extensions are not as powerful for this purpose, which is why native VPN apps should be used instead.
When it comes to VPNs for Chrome, you need to know that there are two possible types. There are full-fledged VPN applications that you can install on your computer (protecting all your Web-connected applications at once). And there are specialized Chrome VPN extensions that 'live' inside your browser only. This means that everything you do within the browser will be protected (and what you do outside won't).
Finally, here's what you want to know. We present 6 best VPN extensions for Chrome in September 2019!
ExpressVPN takes the top spot as the best VPN for Chrome due to numerous valid reasons. This is just an outstanding VPN with 3,000+ servers placed in 90+ countries around the globe. You can stay literally anywhere in the world and use this VPN without a hitch. You can safely steer around any kind of local censorship with this VPN.
The VPN software is quite easy to use and it runs like a dream. With live chat support available 24/7, the company offers next-to-none customers service. Moreover, there is always a 30-day money-back guarantee so that you can test the VPN before you buy the VPN.
Willing to add ExpressVPN to your Chrome browser? Here is our detailed review of ExpressVPN that you might want to read before you buy it.
CyberGhost gives you top privacy and unblocks content on just about any stream that runs within Chrome. It does not really matter if you are using Chrome on your phone, computer, or laptop. CyberGhost cuts to the chase and gives you the fastest speeds and the best protection simultaneously.
This VPN service has its servers placed in 60+ countries around the world. This includes a ton of servers in some of the most useful locations around the world. CyberGhost VPN gives you the most secure encryption and the best speeds for HD streaming. In addition, the VPN gives you some real privacy.
Know more about CyberGhost before you make up your mind. Read TechNadu's expert review of CyberGhost VPN.
When it comes to recently released VPN services, we have to say that Surfshark is perhaps the best one. Even though it's relatively new, it has already managed to attract a huge group of users. Once you take a quick look at its long list of features, we're sure you'll see why we believe that Surfshark is one of the best VPN for Chrome.
First of all, you should know that Surfshark is present on a huge array of devices and platforms. It's available as a Chrome extension as well, which means that you can use it on any Chromebook. And since there's an Android app, you can use it on Chromebooks that come with the Google Play Store included. Let's also not forget to mention that you'll get hundreds of servers, high-end encryption, and always-working website unblocking (including Netflix, Hulu, and more). And also, this is a proven 'no-logs' VPN.
We're sure you'd want to learn more about this VPN. So, before you make up your mind, head over to our Surfshark review.
NordVPN is one of the VPNs that have embraced Chrome fully. You can use this service as a native application on a wide range of devices, and there's a Chrome VPN extension as well.
For several years now, NordVPN stood above its competition in several different aspects. First of all, it brings a highly polished UI that we believe is perfect for complete beginners. It has also managed to bring a unified UI across all of its apps, and this includes the Chrome extension as well. You'll get to use NordVPN's ad-blocking features within Chrome, encrypt your connection, and easily switch between different servers.
We ought to mention that NordVPN comes with one highly interesting feature. You see, this is a double-VPN, which means that it routes your traffic through two secure servers. This means that you'll get double protection, so you can browse the Web without any fear. As this can also slow you down a bit, we often recommend NordVPN to those with fast Web connections.
This truly is a very interesting Chrome VPN. Therefore, you'd want to read our hands-on review of NordVPN as well.
SaferVPN is yet another well-known VPN provider with plenty of interesting features. And since it has found its way to this article, it offers both a native application and a VPN extension for Chrome browser.
First of all, SaferVPN takes its security measures very seriously. It uses 256-bit encryption, which is practically uncrackable. It has servers all around the world, allowing you to easily hop from one server to another. And thanks to highly secure protocols, you can find the right balance between security and performance.
When it comes to other interesting features, SaferVPN comes with a powerful and automatic kill-switch. This feature prevents any data leaks if you lose a secure connection for some reason. And it also transforms any public Wi-Fi into a secure Wi-Fi network. To learn more and see why this is one of the best VPN for Chrome browser, here's our SaferVPN review.
Private Internet Access is a reputable VPN provider coming from the USA. It approaches the problem of online security from several different aspects by encrypting your data, removing ads, and preventing malware.
PIA's Chrome VPN extension comes with the ability to easily switch between different servers. By default, it also gets rid of ads, which reduces the chances of someone tracking where you go online. And since it offers more than 3,300 servers, you can easily jump from one to another and eliminate any trace of your whereabouts.
Private Internet Access is a good option for those who simply want to secure their Chrome Web browsing. It doesn't do well when it comes to unblocking websites like Netflix, Hulu, or Amazon Prime Video. To see other benefits and drawbacks, take a quick look at our Private Internet Access review.
FAQ
We are sure that you have at least a few questions on your mind right now. We will try to answer them and to clear any doubts you might be having about VPNs. So, keep on reading.
A good VPN extension for Chrome will not only give you access to a number of video and other content streams. More importantly, it will keep your security and privacy intact while doing so. We hope this article will help you find the best VPN for your favorite Chrome browser in 2019.
If you liked this article, share it with your friends on social media. And also, don't forget to follow TechNadu on Facebook and Twitter. Thanks!